Good School Guide for Expats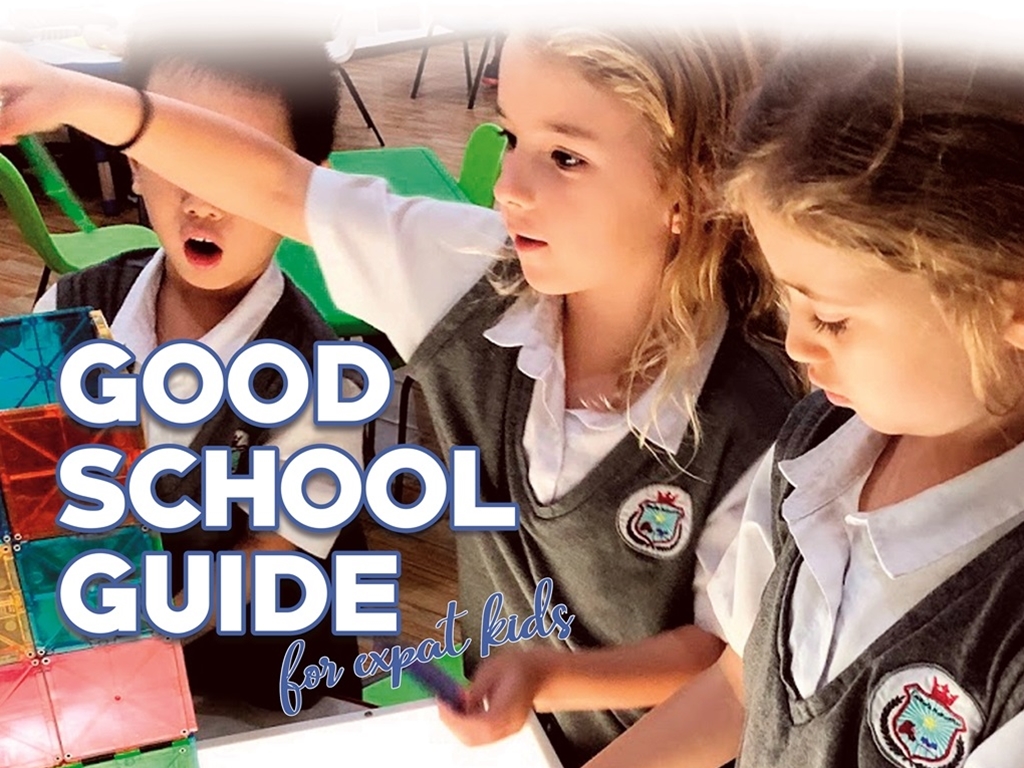 Choosing to move to a foreign country is already difficult enough, but there are more decisions to make after moving in, especially if there are children to consider. Luckily, the Philippines is not short of institutions offering quality education both for local and foreign students. In fact, a good mix of local, private, and international schools can be found in the Metro Manila area alone. In this section, we have gathered some of the best schools in the country to help aid parents in choosing the most suitable school for their child's needs. These schools cater to every level—from early childhood education all the way to pre-college preparation.
Guidelines for expat parents — how do you pick the best school for your child in the Philippines?
① Consider your family and your child's needs.
Your child's age.

Young children or preschoolers who are yet to start school in the Philippines will have the least difficulty adjusting. For older children or teenagers, it may help to choose a school with a similar environment to what they are used to in their home country.
Your child's interests

. Is your child reserved or shy and needs a supportive environment? Does he/she show interest in sports and other extracurricular activities?
Possibility of going back to your home country.

If there is a possibility, choose a school with an international curriculum or one that has the same curriculum as in your home country.
Your child's mother tongue.

If it's other than English, it may be best to choose a school where your child can still use his/her native tongue while learning other languages.
Home location.

It would be more practical to choose a school that is accessible from your home or one that provides school bus service.
② Get to know the schools.
Tuition and other fees

Size of the school and number of students per class

The faculty — nationality and certifications of the teachers

Availability of bus service

International curriculums offered

Parent and faculty relationship
③ Take the extra steps.
Communicate with the teachers as good communication between the family and teachers is also important for the child's education.
If you are also not fluent in English, it is good to seek support from other expat parents. Ask them for recommendations.
Check the schools' websites in advance. There are schools that allot much time for religious or history classes, which may not be a priority for your child. It is good to educate yourself of the classes offered and the options you have for your child's learning.
Get to know the International Programs
International Baccalaureate (IB)
The International Baccalaureate (IB) is a two-year diploma course offered by the educational organization based in Geneva, Switzerland, targeting children aged 16 to 19. It is widely known for its global standard of academic qualifications. Universities in about 90 countries, including the Philippines, recognize the IB diploma as a credential.
Official website: www.ibo.org
Cambridge International AS and A Levels
This program is conducted by Cambridge Assessment International Education, one of the largest and most reputable provider of international qualifications in the world. You can go through the assessment for qualification in over 130 countries.
Official website: www.cambridgeinternational.org
International General Certificate of Secondary Education (IGCSE)
Also offered by Cambridge Assessment International Education, this is for international students aged 14 to 16 years old. It is recognized in the UK as being equivalent to finishing high-school compulsory education.
Official website: www.cambridgeinternational.org
Good Student Interviews
Bianca Braza, 18
School: Colegio San Agustin Makati (Alma mater)
Attended For: 12 years
Home Country: Philippines
Languages Spoken: English, Filipino
Alumna Bianca Braza shared how Colegio San Agustin (CSA) Makati helped her grow into the person she is today. Aside from academic competence, her alma mater provided a fostering environment that encouraged constant self-development and endless opportunities for the students. CSA Makati has a significant number of foreign students, but she said there was never a divide between the students as their environment had always been inclusive and diverse. Bianca plans to stay in the Philippines even after she graduates, but she is open to pursuing graduate studies abroad.
Cora Buentjen, 17
School: British School Manila
Attending Since: Kindergarten (EYFS)
Other Schools Attended: None
Home Country: Germany
Languages Spoken: English, German, Spanish
Cora Buentjen, currently in Year 13, has been a student of The British School Manila since reception (age 4). She came to the Philippines at two months old from her home country of Germany. Cora adapted quite easily to the community having come to the Philippines at such a young age. Cora finds the excursions during their activities weeks the most memorable parts of her school life as they enabled her to experience a variety of new cultures and provided opportunities to get out of her comfort zone.  Cora plans to study geography at London School of Economics after graduation and is interested in going into development work after university.
Emi Nagasako, 20
School: Southville International School and Colleges
Attending Since: First-year college
Other Schools Attended: San Beda College-Alabang
Home Country: Japan/Philippines (dual citizenship)
Languages Spoken: Japanese, English, and Filipino
Multimedia Arts student Emi Nagasako chose Southville International School and Colleges as it is one of the few in the country that offers her chosen course. She studied in Japan for her preschool years then transferred to the Philippines in her first grade. She never had difficulties adjusting, as she has been transferring schools since she was young. Emi also shared how Southville is supportive of its international students, offering assistance and having organizations for them. Emi plans to go back to Japan after graduation; she shared she has always been preparing to work there even before she entered college.
Kanna Shimoda, 17
School: Brent International School
Attending Since: SY 2018-2019
Other Schools Attended: Maria Montessori Foundation, Bright Young Minds, Australian International School, Mahatma Gandhi International School
Home Country: Japan
Languages Spoken: Japanese, English, and Filipino
Kanna Shimoda moved to the Philippines before she turned 2 years old. Although she is Japanese, she is more proficient in the English language. She is currently an IB student of Brent International School. She expressed how happy she is to be in Brent as she felt like she found a school that suits her best. Kanna also shared how the teachers and counselors were amazing and how the students, local and expat alike, were all nice and welcoming.
Saira Saundh, 14
School: Singapore School Manila
Attending For: 5 years
Other Schools Attended: Maria Montessori Alabang, Colegio San Agustin, and Chinese International School Manila
Languages Spoken: English, Hindi, Filipino, Mandarin

Saira Saundh moved to the Philippines at a young age. She has been with Singapore School Manila (SSM) for five years and is currently in 9th grade. Saira said that she instantly felt welcomed the first time she came to the school. The family-like environment SSM fosters made it easy for her to adjust to her new surroundings. School-wide events are always memorable for her as these encourage students to not only learn but also have fun and bond with one another. Saira sees herself moving someplace like Singapore, the US, or Canada after graduation as she believes endless opportunities await her there.
International Schools & Preschools for Expat Kids