Canadian American School – Makati City & BGC
Updated as of March 31, 2023
The Canadian American School (CAS) utilizes the North American STEAM curriculum with a focus on multilingualism and acculturation for its co-educational classes from preschool to Grade 12.
The STEAM curriculum combines Science, Technology, Engineering, Arts, and Mathematics to ensure effective learning among students.
Students are also exposed to different languages in as early as their preschool years. The foreign language classes are taught by teachers who are native tongue speakers of the language. These languages include English, French, German, Hebrew, Japanese, Mandarin, and Spanish.
Aside from their academic programs, CAS also offers an array of after-school clubs for their students. The clubs range from arts and crafts to dance and sports. They also offer robotics and language classes—including ESL or the English as Second Language Program—as after-school programs.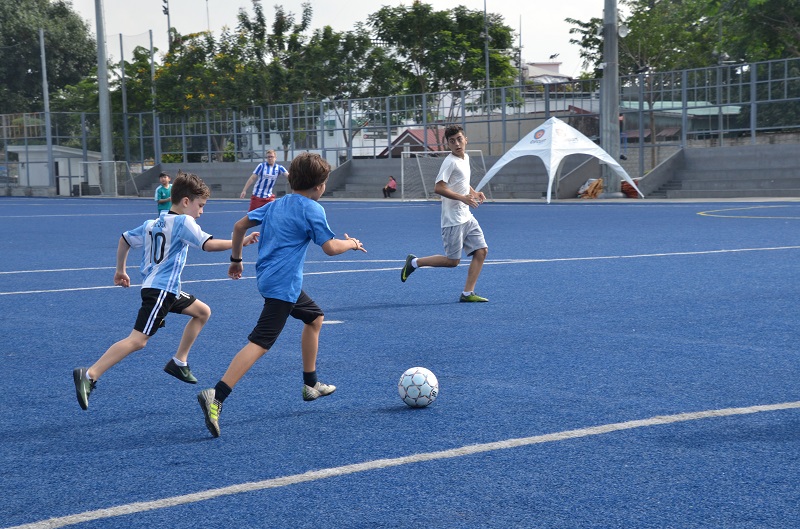 CAS fosters a diverse environment with students coming from over 28 different nations. The international school also pushes forward inclusivity in their education as they offer a Special Education Program for students with special needs.
The Canadian American School has two school locations. One is in Makati City and the other in Bonifacio Global City in Taguig City.
GENERAL INFORMATION
Address:
Makati: 2/F LPL Mansions, 122 Leviste Street, Salcedo Village, Makati City
BGC: 2/F Active Fun Building, 9th Avenue corner 28th Street, Bonifacio Global City, Taguig City
Contact Number: 02-8463-1669
Website: www.canamschool.org   
Facebook: Canadian American School Manila
Instagram: @canamschool_manila
Annual Tuition Fee: USD 5,900 to USD 13,600 (not including expenses)
Age Range: 1 to 18 years old
Class Hours: Starts at 8:00 a.m. and ends at 11:00 a.m. for Preschool and 12:30 p.m. for Kindergarten
School Bus: Available
Uniform: Yes
School year: 1st semester (September to December); 2nd semester (January to March); 3rd semester (April to June)
Acceptance of Children with Disabilities: Yes
Trial Enrollment: Yes
Extracurricular Activities: Sports and Summer Classes

---
This first appeared in Philippine Primer Japanese magazine's February 2019 issue. 
Images courtesy of Canadian American School