Colegio San Agustin in Makati: A Private Catholic School in Dasma Village
Updated February 22, 2023.
Colegio San Agustin (CSA) is a private Catholic school built in 1969. It is co-educational and is under the administration of The Order of St. Augustine. The school located inside Dasmariñas Village offers classes from preschool to high school.
CSA caters to students aged 5 to 18 years old (Early childhood education to Senior High School)
The school has a fairly diverse student body as at least 11% of their student population are foreign students from over 40 different countries. Colegio San Agustin also has sister schools in the provinces of Laguna, Bacolod, and Bulacan under the same name.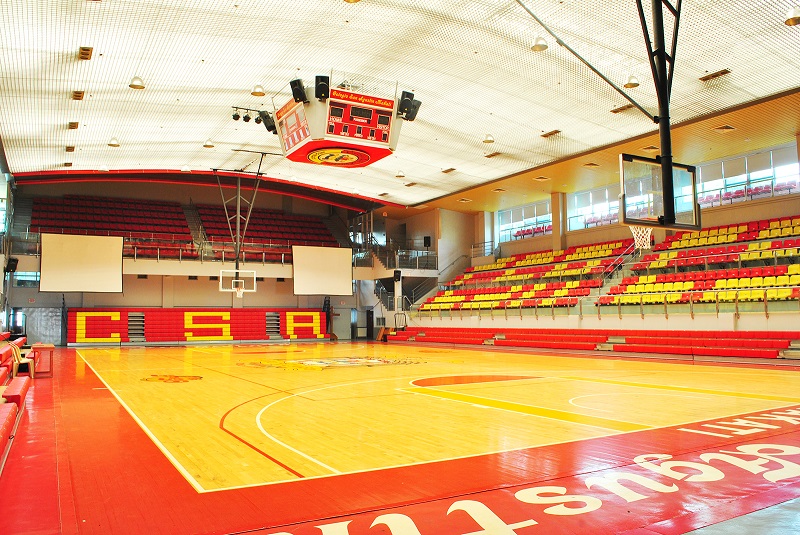 CSA's basketball court
Colegio San Agustin also boasts of state of the art facilities available for use of the students both for their classes and after-school club activities. They take pride in their athletic facilities like the two-story sports complex which houses a basketball court, a tennis court, a field, and an Olympic-size swimming pool.
The private school's Olympic-size pool
CSA also has an indoor tennis court available for students
HS students enrolled in the Hybrid School have face-to-face classes from Mondays to Fridays. GS students under Hybrid School report 4 days in school and have 1 day of screen time. Currently, students are either enrolled in our Virtual Academy (Full remote online learning) or Hybrid School.
School Details:
Address: 1482 Palm Avenue cor. Carissa St. Dasmariñas Village, Makati City 1222
Contact Numbers: (02) 89910 – 100
School Website: csa.edu.ph
Facebook Page: https://www.facebook.com/csamakatiofficial
Instagram Page: https://www.instagram.com/csamakatiofficial/
Annual Tuition Fee: (average) Php 142,000
Target Age Range: 3 years old to 18 years old
Levels offered: Early Childhood Education to Senior High School
Class hours: Varies per year level
Admissions requirements: Passport, Birth certificate, latest report card/progress report
Offers Trial Classes: No but sit-ins are possible (with fee)
Extra-curricular activities: Sports and music, Arts, Interschool student conventions,
competitions, club activities
School Bus: Yes
Uniforms: Yes
Allows late or mid-term enrollment? No
Percentage of foreign students for the current school year: (9.35%) 374 over 4000 students
---
This also appeared in Philippine Primer Japanese Magazine's February 2019 issue.
You might also like...