Exceptionally Filipino: A Peek Into Filipino Food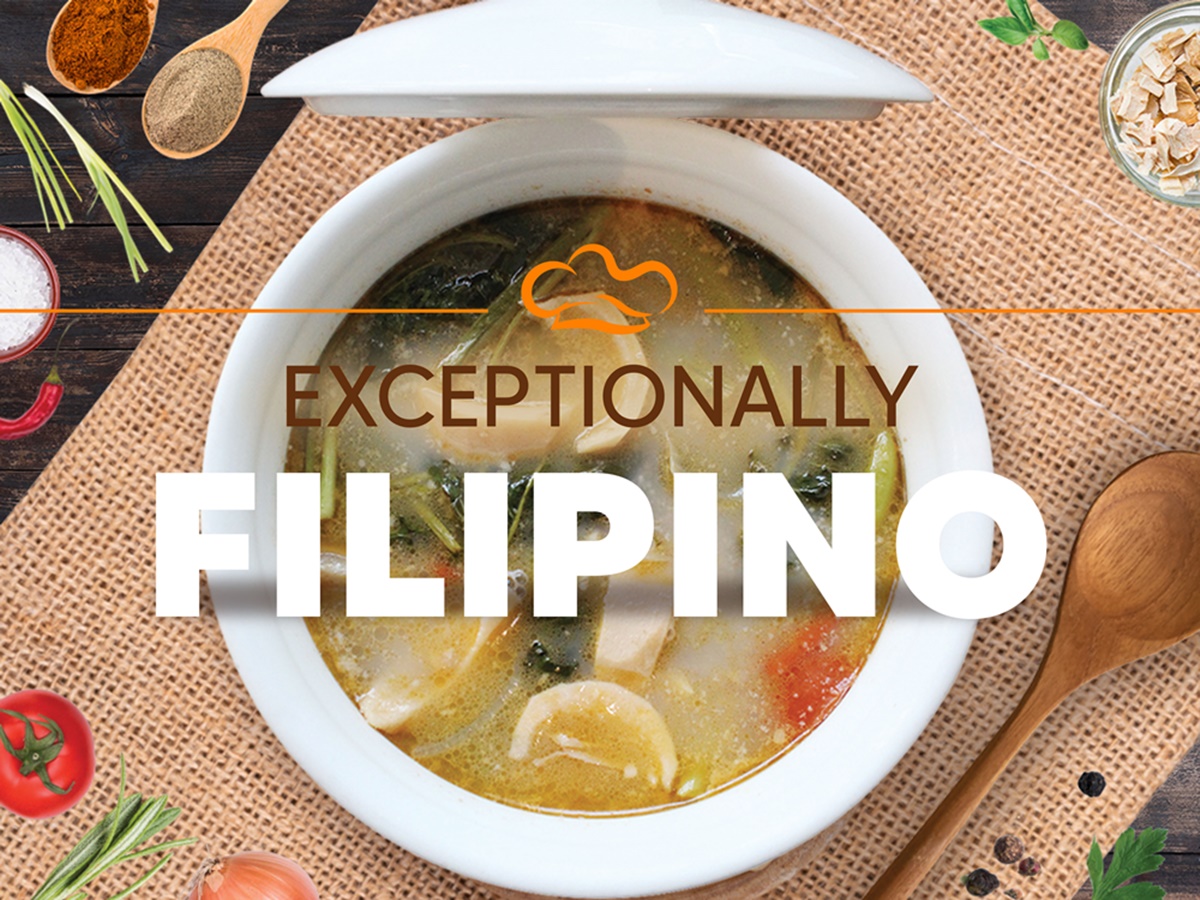 Updated as of March 28, 2023 
Filipino food, in a collective sense, entails a straightforward cooking method including the unmissable use of garlic, onion, fish sauce, vinegar, and soy sauce for the base, as well as meat and seafood for the main ingredient. But like any other aspect in a shifting society, food sees a variety of twists and influences, much like how Filipino food tends to show different visuals and emits new flavors time and again on top of the heavy Spanish and other Asian touches to it. 
While some retain its essence, some lose it in the midst. Luckily, Filipino cuisine was able to keep what makes it exceptionally Filipino despite the upgrades—with it still being drenched in rich flavors and seasonings and it being a perfect partner for the staple white rice, for one.
Now, take a closer look at these Filipino dishes, as well as the different places around the metro where you can enjoy such, and see what makes them incomparable to any other cuisines in the world!  
Meat Dishes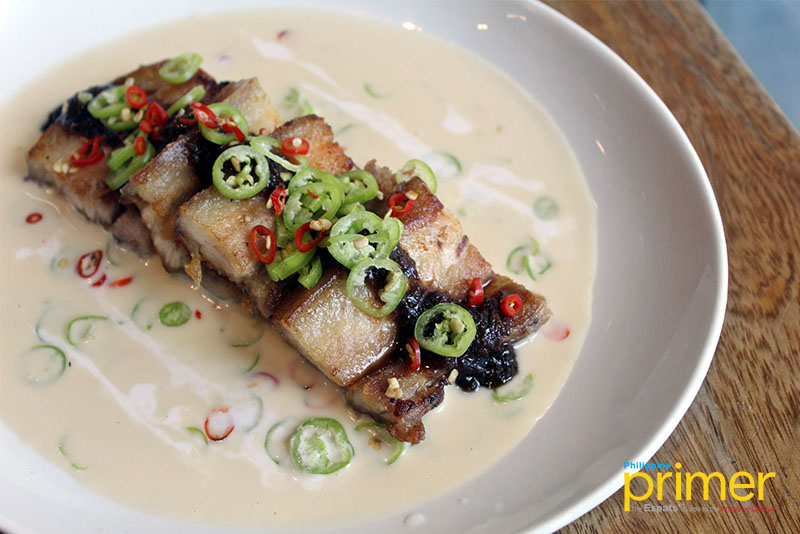 Bicol Express
Adobo
Adobo is as simple as it can get, with soy sauce and vinegar as the main seasonings—but it can also be as versatile as you wish it to be. Be it graced by pork, chicken, beef, or squid, its classic taste never wanes.

Tip: It tastes best when it has less sauce. Plus, you can either steam the meat or you can fry them beforehand for an even tastier adobo. 
Bicol Express
Having originated in the Bicol region that has an affinity for anything spicy, Bicol express features small pieces of pork cooked in the diluted amalgam of coconut milk, bagoong (fermented fish paste), and spicing agents.  
Bulalo
Bulalo is one of Filipinos' staple dishes when they want to relish fresh-from-the-pot soup. It uses beef shank and bone marrow, whose bold flavors bring a piquant taste to the clear broth where vegetables like corn and Chinese cabbage swim about.
Chicharong Bulaklak
Chicharong bulaklak or deep-fried pork intestines is best enjoyed when it's crispy and right out of the pan. Its insides are soft and chewy as well, unknowingly have you consume hefty servings of rice especially when you dip it in peppered vinegar. More so, it is perfect with a glass of beer on the side. 
Crispy Pata
Literally translating to crispy pork leg, crispy pata is a whole pork leg or trotter that is first boiled in salted water to its utmost tender state, and then grazed with a number of seasonings before deep-frying in fiery hot cooking oil until it becomes the crunchy, golden brown favorite.
Caldereta
Caldereta is said to have Spanish roots, with its name derived from the word caldera or cauldron. It is cooked with a viscous combination of tomato paste and coconut milk. Notably, its many variants include having beef, chicken, goat, lamb, or pork as the main star.
Chicken Curry
Normally yellow in color, the Filipino take on the curry dish is a mildly spicy one that is brought forth by mixing curry powder with coconut milk. This dish is cooked with potatoes and carrots as well.
Dinuguan
Dinuguan or pork blood stew is one of the most sought after dishes in Filipino eateries, sporting a black sauce made with pig's blood along with vinegar and some spices. This dish is classically paired with the Filipino rice cake puto.
Inasal
Before piercing the pork or chicken with a stick, it is first marinated in all sorts of Filipino spices like vinegar, lemongrass, calamansi juice, and ginger. It is then grilled slowly over charcoal, during which you may brush annatto oil over the meat for added flavor. 
Kare-Kare
Kare-Kare is a thick, savory stew made with either peanut butter or blended raw nuts. The perfect meat parts for this Filipino favorite are oxtail and tripe apart from the staple pork and beef. This dish can be enjoyed even by those who are straying away from meat, because the hefty vegetables are delightful by themselves. 
Lengua in Mushroom Sauce
Lengua, which is another term for beef tongue, is a creamy dish that exudes a particularly strong flavor impossible to miss. It can be cooked with regular beef pieces too, and is usually accompanied by pieces of mushroom.
Longganisa 
Longganisa is a type of sausage that is said to have come from Spain. It comes in various thicknesses, lengths, and even ingredients such as pork and chicken. It has two main flavor styles: garlic and sweet.
Lumpia
There's one for every preference when it comes to lumpia: lumpiang Shanghai (spring roll) that is mainly made with minced pork or fish, lumpiang sariwa (fresh spring roll) for those who want something healthy and soft to eat, and lumpiang togue (fried vegetable roll) made with sprouts and shredded veggies either as a pair for rice porridge or for a hearty afternoon snack. 
Nilaga
As compared to bulalo, nilaga is somehow on the lighter side taste-wise despite being identical presentation-wise. It features pork slices that are kept company by vegetables like cabbage, bok choy, potatoes, and even boiled saba bananas.
Pochero
Pochero is a dish mainly made with boiled and minced tomatoes, and is even more flavored with saba bananas. It can be cooked either with chicken or pork, but its staple ingredients include potatoes, carrots, and chickpeas.
Sinigang
This popular soup dish that may well be most people's favorite is characterized by its sour taste and tanginess brought about by souring agents like tamarind, guava, santol, or lemon juice if there's nothing else available. Almost every kind of meat can be also used for sinigang: pork, beef, fish and even shrimp. Serve it with a hot heaping plate of rice and fish sauce for a surely satisfying meal.
Sisig
Sisig traces its roots to Pampanga, the culinary capital of the Philippines. It is composed of chopped pig cheeks and ears as well as chicken liver that is best served in a sizzling plate with ample amounts of onions and chili. A raw egg is usually added to the still-smoking dish where it will be cooked when mixed.
Tinola
Tinola features an unmissable ginger flavor that seeps in the clear broth. On top of the regular-size chicken pieces, the dish is also graced by the light-tasting chayote or green papaya. Best to garnish it with malunggay leaves as well for a healthier finish. 
Tokwa't Baboy
Tokwa't baboy is a delectable combination of tofu and pork that is usually bathed in a sauce made out of combining soy sauce and vinegar, and is texturized by minced onion. 
Vegetable Dishes
Gising-Gising
Ginataan 
Ginataan, despite its many variants, is a dish founded on the usage of coconut milk. For a full meal, squash or chicken may be used as main ingredients. Meanwhile, for merienda or dessert, ginataan can be mixed with bilo-bilo (glutinous balls) or sticky rice and mung beans. 
Gising-Gising
Gising-Gising is quite similar to ginataan as it is boiled in coconut milk as well. However, the main point of this vegetable dish lies in the incorporation of bagoong that gives it a distinct taste. 
Laing
By mixing in dried taro leaves in a great amount of coconut milk, you can already enjoy a good bowl of laing. But you can infuse it with anchovies too for an even stronger flavor.   
Pinakbet
Pinakbet or more simply, pakbet, is a healthy amalgamation of stir-fried vegetables flavored by bagoong. Veggies include okra, bitter gourd, squash, eggplant, and pods. Small pieces of pork may also be added onto the dish. 
Tortang Talong
Tortang talong or eggplant omelette is made by grilling raw eggplant upon an open fire, peeling its darkened skin, flattening it, and then dipping it in scrambled egg before frying. It is sometimes mixed with ground pork as well. 
Seafood Dishes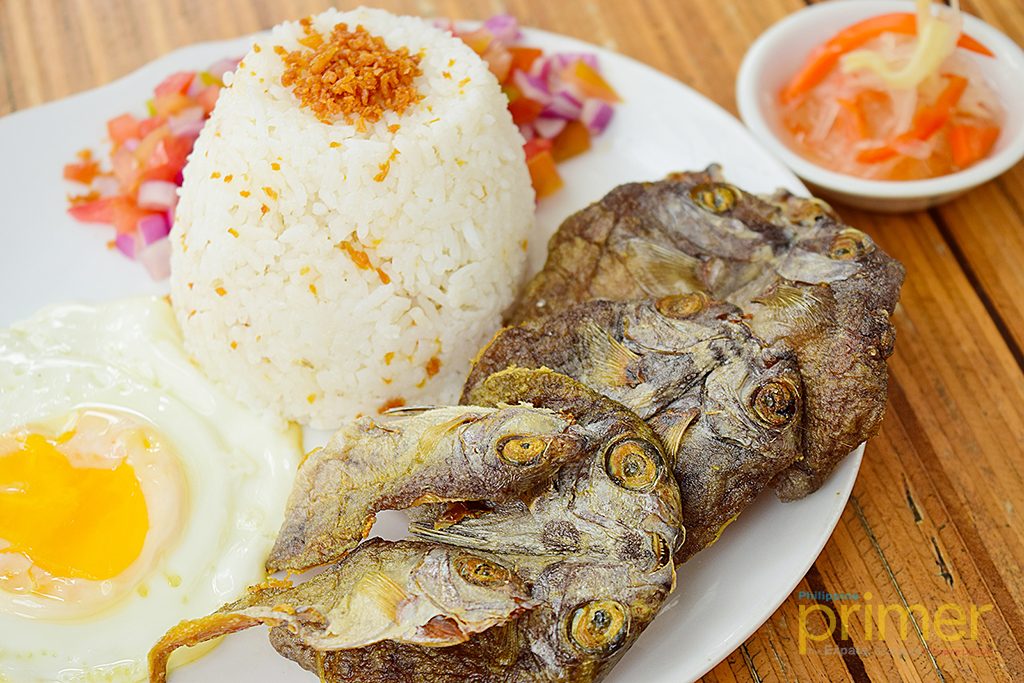 Danggit
Calamares 
Calamares is the same as the Italian dish calamari fritti, which refers to the fried squid slices encased in seasoned flour. In the Philippines, these are usually dipped in soy sauce and vinegar.
Daing na Bangus
Daing na bangus is dried milkfish that is perfect-fit with fried rice. It can be cooked with just an ample salt as its seasoning, but it tastes best when it is marinated in vinegar, salt, pepper, and garlic overnight or longer before frying. 
Danggit 
Small, dried and salted fish are collectively identified as danggit. Most supermarkets sell pre-packed danggit for everyone's convenience.
Kinilaw
Kinilaw features raw fish meat marinated in vinegar and calamansi juice, along with sliced onion and ginger. It is comparable to the ceviche in South America. 
Sardines in Tomato Sauce
While most sardines are cooked in and comes with oil as sauce, the Filipino take is drenched in tomato sauce. A number of brands in the country have since been offering this kind of dish in can packages. Make it taste like a Japanese dish when you add shimeji onto it.
Tinolang Halaan
Tinolang halaan or halaan soup is a simple soup made mainly of clam, onion, and spinach, that boasts of a gingery flavor distinct to some Japanese food. It is a good remedy for an upset stomach and is possible to cook in about 30 mins.
Tuyo (Dried fish)
Tuyo is an inexpensive food whose salty flavoring asks for hefty servings of white rice and blends well with vinegar. Sardines is the usual fish used, which is sun-dried to make this Filipino food.  
Carbs
Arroz Caldo
Filipinos identify their exclusive version of chicken porridge as arroz caldo. It is made with sticky rice, a handful of ginger that gives the distinguishing flavor, and garlic and green onion as garnishings. It is normally mixed with chicken pieces and hard boiled egg. 
Bagoong Rice
Bagoong rice, from its name itself, highlights the use of bagoong. But even non-fans of bagoong will like this fried rice variant as it does not reek or taste so much like it. Finish it with leek or green mango. 
Pancit
Although collectively called pancit, this Filipino noodle dish comes in a number of versions and tastes. Dry versions include the orange pancit Malabon, the brown and thin pancit bihon, and the slightly thicker and firmer pancit canton. Pancit molo, pancit lomi, and pancit sotanghon are some of the soupy variants.
Where to Eat