The Aristocrat Restaurant in Makati: Home to the Best Chicken BBQ in Town
Updated as of April 20, 2020
Recognized as one of the most popular restaurants in the country, The Aristocrat Restaurant has been serving delectable dishes at affordable prices since 1936. The restaurant traces its roots to a woman who is lovingly referred to as "Aling Asiang" who helped raise Filipino dishes to international standard.
Hailed as the "home of the best chicken barbecue in town" – The Aristocrat Restaurant is home to sumptuous eats that everyone will surely enjoy at any time of the day. The restaurant has over 10 restaurants across the country – one of which is their branch in Makati City.
Start off your meal with the Aristocrat Flying Saucer (Php 104). The Flying Saucer is a toasted bread packet that's filled with either adobo or cheese. While usually eaten as a snack or merienda, you can also eat this an appetizer if you're feeling hungry!
It's also worth noting that this particular dish takes inspiration from the trips that Aling Asiang's family would take to Luneta Park. Seeing that most of the food served around the park were American fare, she decided to make her own version and used adobo as her palaman.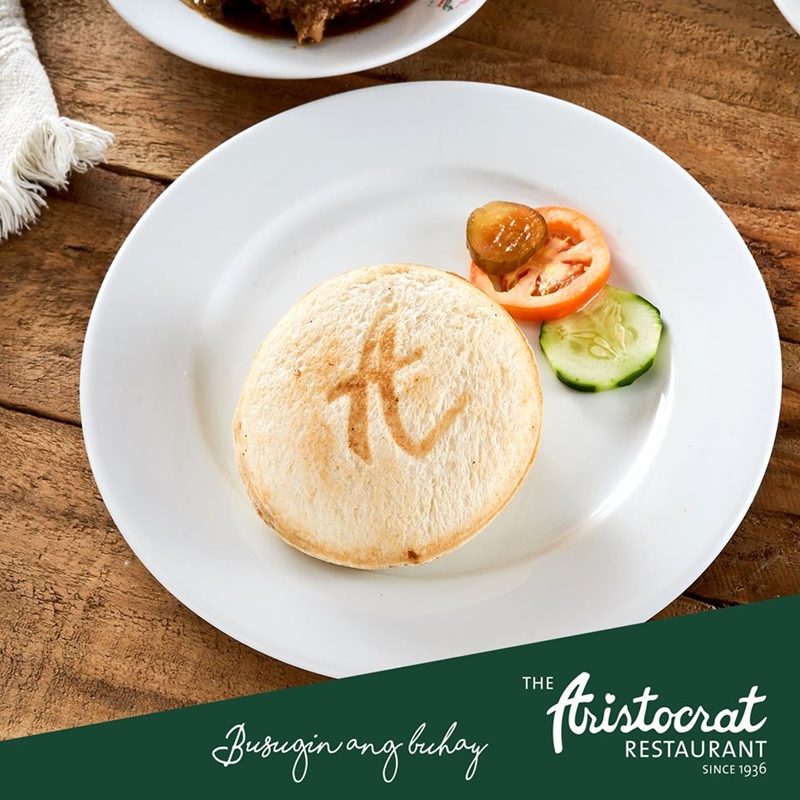 Aristocrat Flying Saucer (Php 104)
Aristocrat's most popular dish is the Chicken Barbecue (Php 215/3pcs.). This is a dish that you will surely want to try out. While this dish is served with Java Rice, an a la carte option is also available.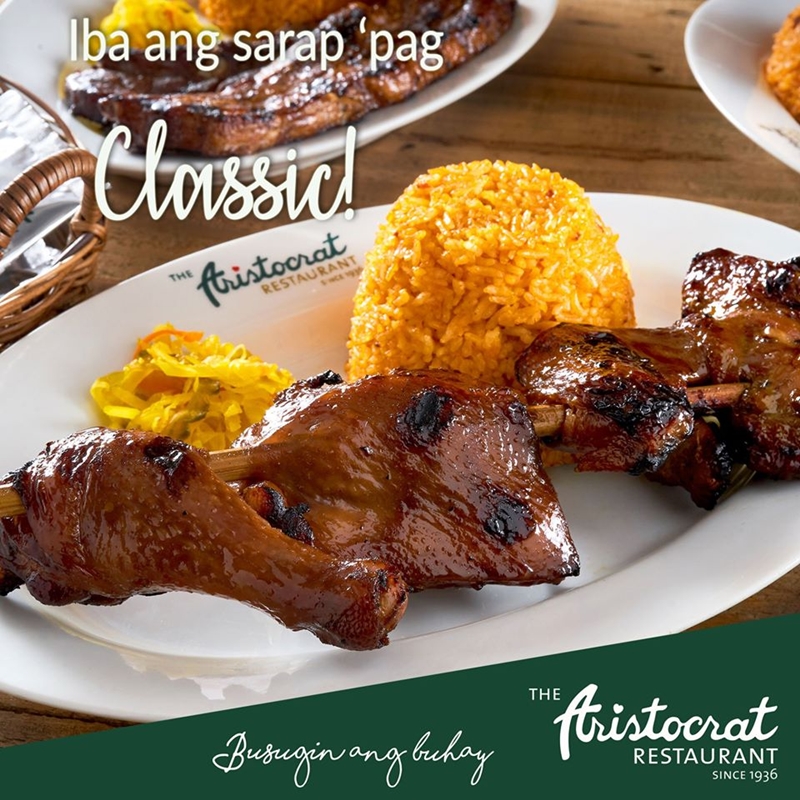 Chicken Barbecue (Php 215/3pcs.)
For dessert, you surely wouldn't want to miss out on the classic Halo-Halo (Php 130/regular; Php 158/special). The ingredients are made from scratch and topped with delicious ube, custard, and rice puffs for the best dessert experience.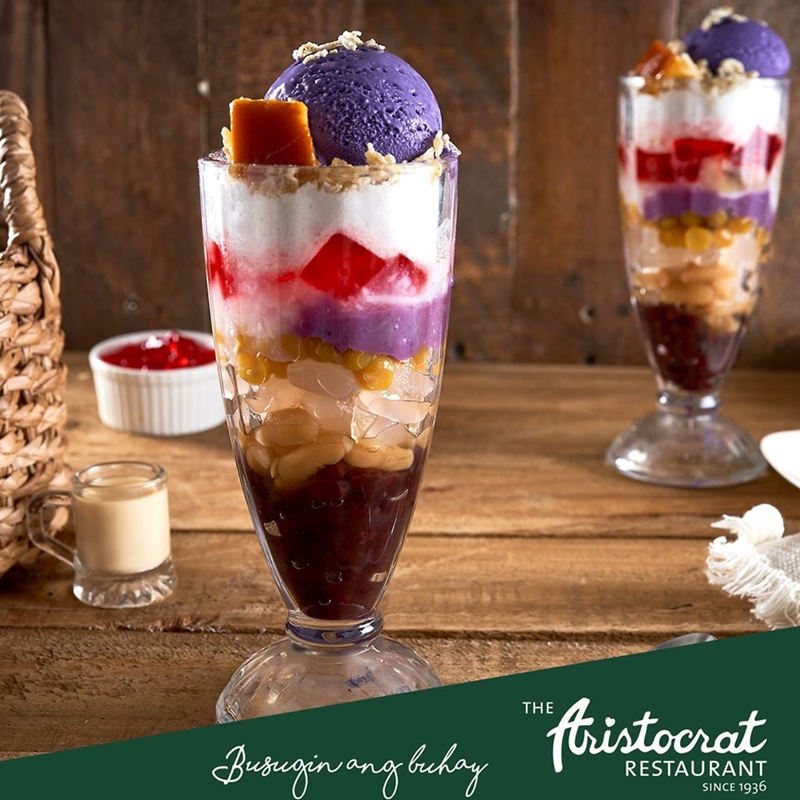 Halo-Halo (Php 130/regular; Php 158/special)
In all, The Aristocrat Restaurant is definitely the place to go to if you're looking to sample exquisite Filipino meals at the best prices.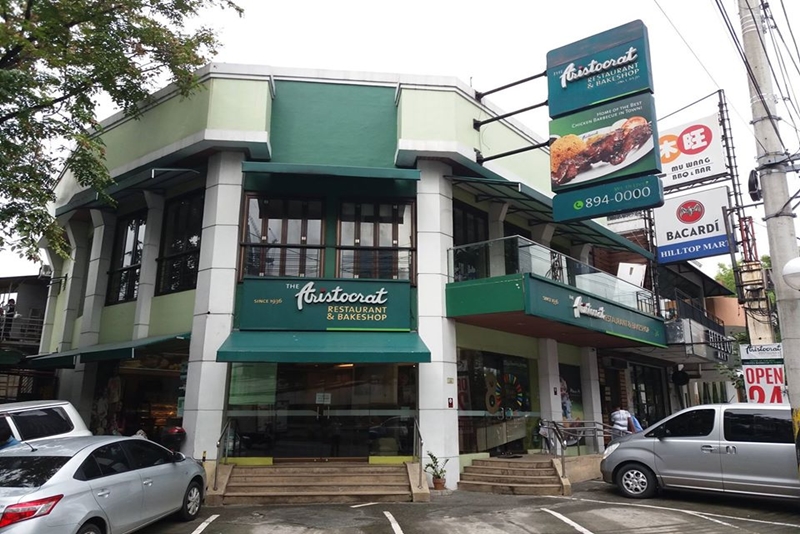 How to get here
The Aristocrat Restaurant is located along Jupiter St., Makati City.
From Ayala Ave., head towards Paseo de Roxas then make a right onto Buendia Ave., From there, make a left onto Nicanor Garcia then make a right after Starbucks.
Nearest landmarks: Romulo Cafe, Hilltop Mart, and Ardis Steakhouse and Bar.
---
This first appeared in Philippine Primer's Japanese Magazine March 2020 and English Magazine April 2020 issues.
Images grabbed from The Aristocrat Restaurant's official Facebook page. 
General Information
146 Jupiter St., Bel-Air, Makati City
02-8894-0000/02-8895-0725
0937-374-6662
24 hours