Wooden Spoon in Powerplant Makati
An affordable authentic Filipino food that foreigners can enjoy as well, Wooden Spoon offers Filipino dishes with a twist!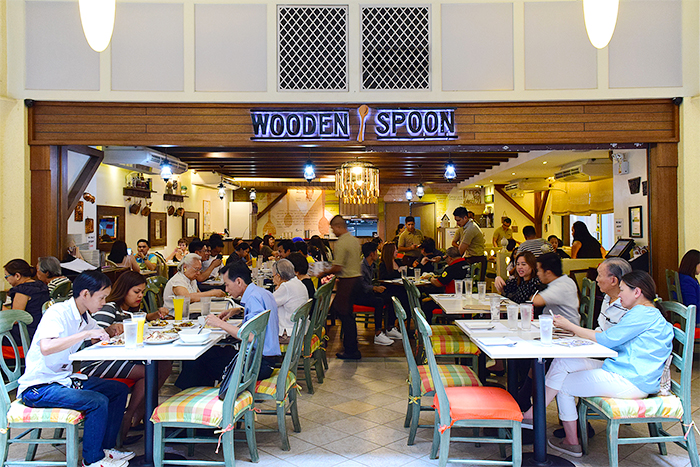 Bringing you the nostalgic flavors of your favorite Filipino food with a different twist, is this Filipino restaurant in Power Plant Mall, Makati. Owned by Celebrity Chef Sandy Daza, this Filipino restaurant brings your favorite home-cooked dishes to the next level.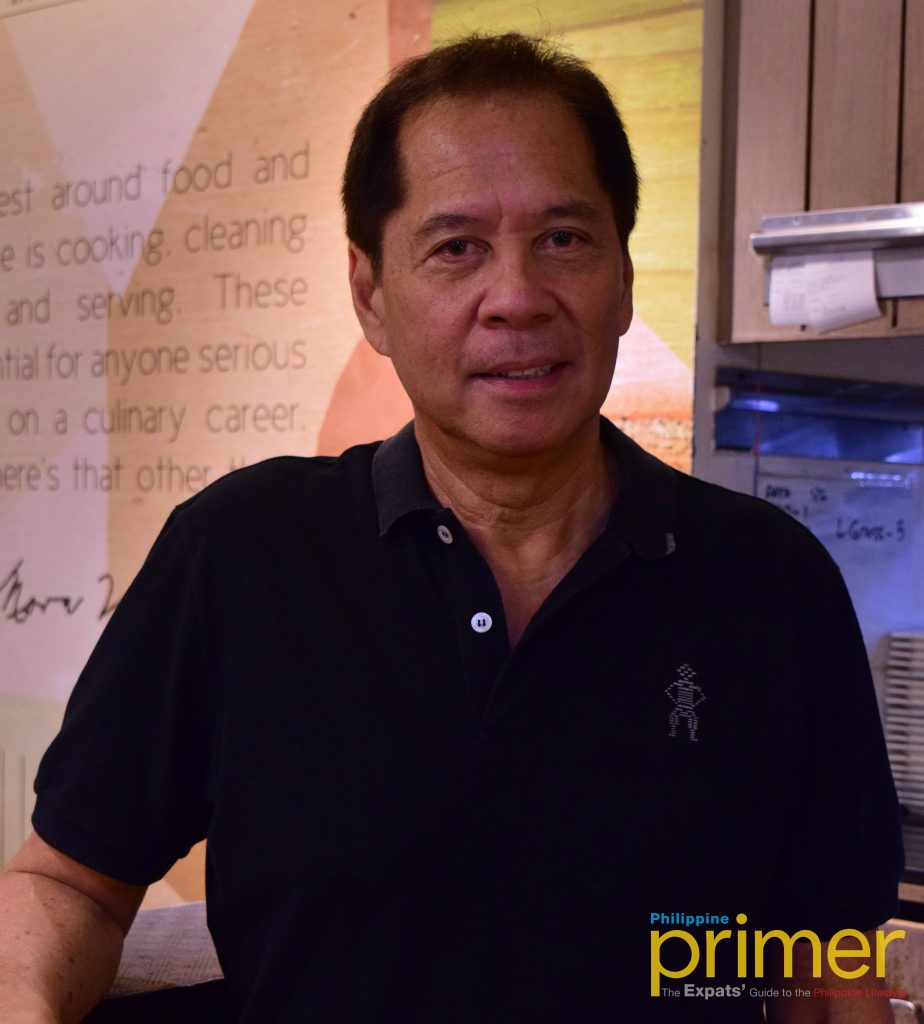 Inheriting his mom's love and talent in cooking and continuing her legacy, Chef Sandy decided to open his own restaurant called "Wooden Spoon", offering different Filipino dishes that he brainstormed and experimented on with his mom.
One of these "experiments" became the best seller in his restaurant: a deep-fried crispy noodle dish with egg and crabs, otherwise known as the famous crab pansit. It's a dish which Sandy's mom created for a famous Filipino restaurant she built in Paris, Aux Iles Philippines, back in the day. Its mixture is a moist scrambled egg, with cream and bits of crab meat.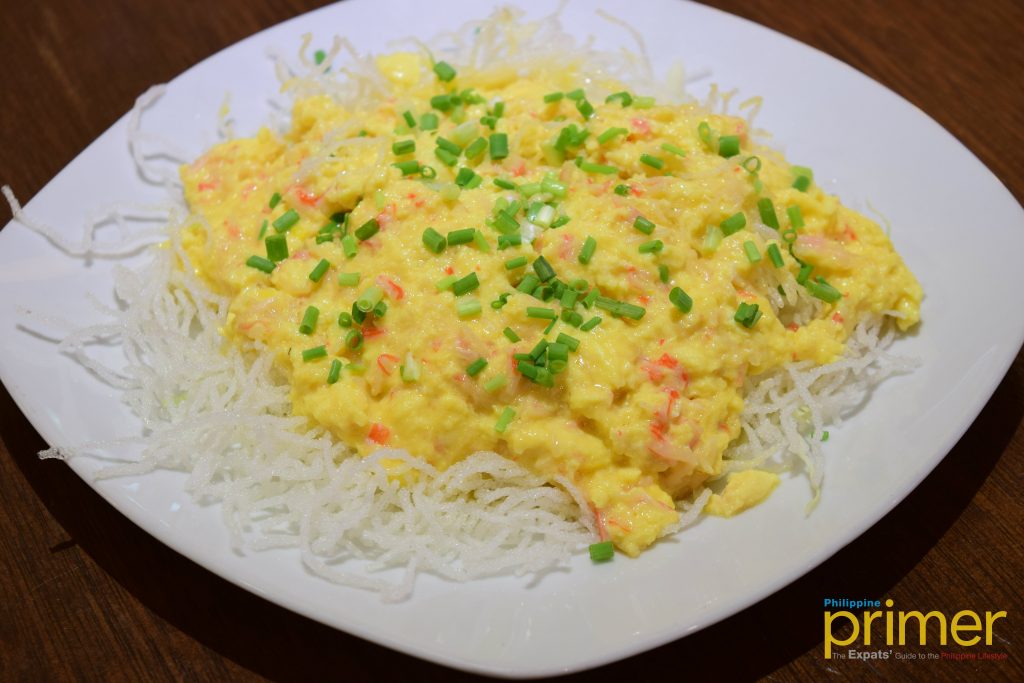 Crab Pansit Php 195
A melt in your mouth meat, Sandy's Beef Curry is a slightly spicy dish made up of a beef leg, boiled for about three hours and mixed with its curry paste made with ground basil, lemongrass and green peppers. This dish is off-menu but you can order it with chicken instead.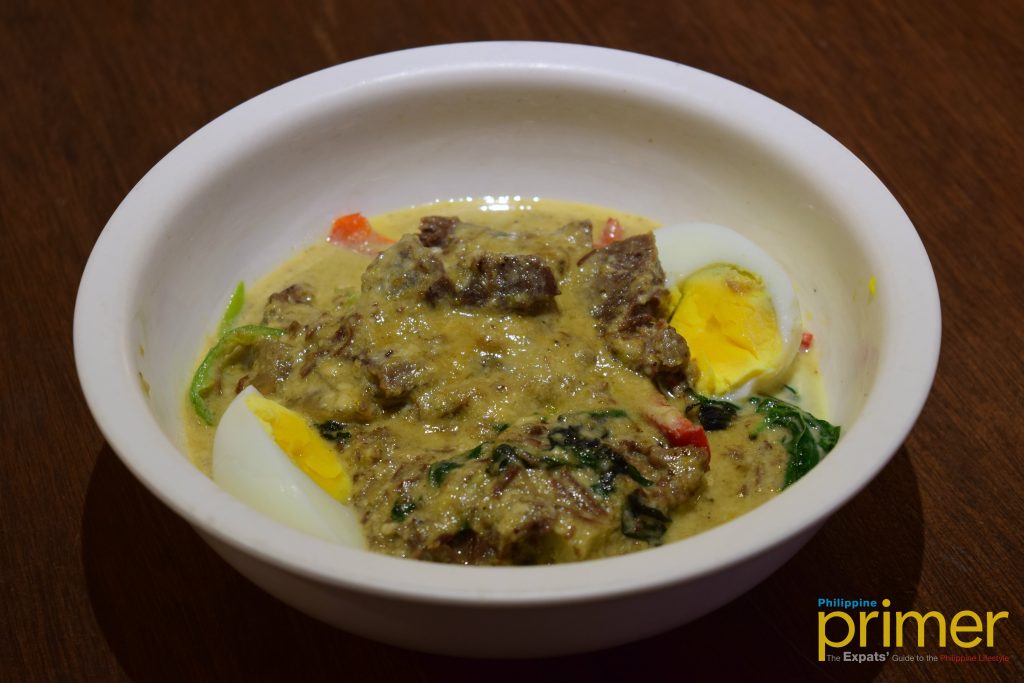 Sandy's Beef Curry Php 290
For dessert, this mildly sweet coconut custard, made up of gelatin topped with pinipig or rice puffs and coconut milk is perfect for you! This creamy coconut custard balances the crunchiness of the rice puffs.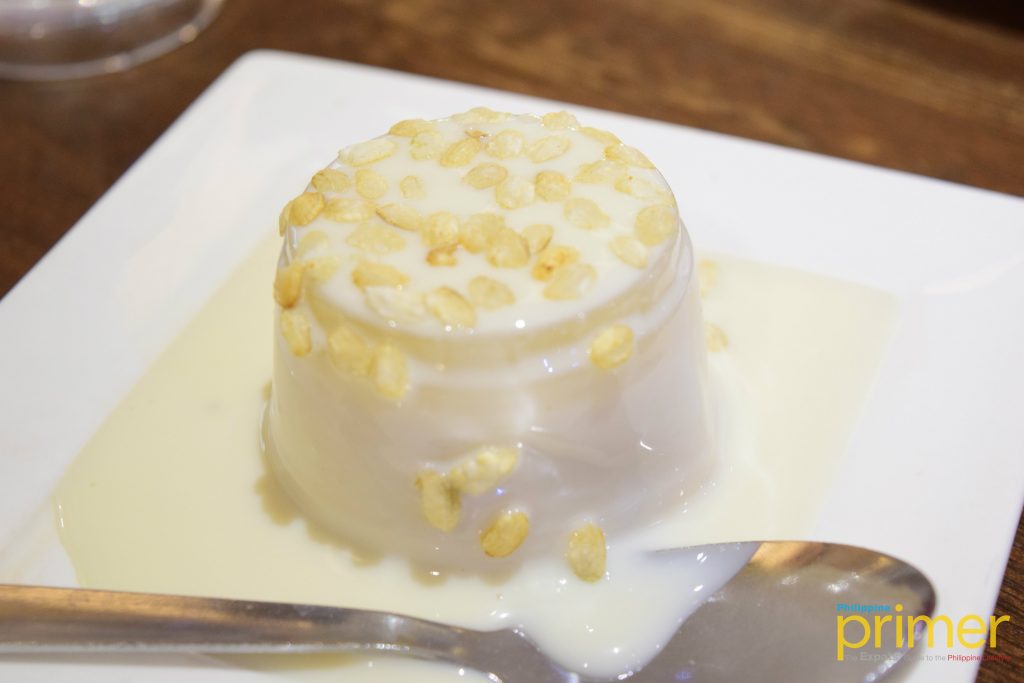 Reyna Blanca Php 65
So if you're looking for something different from your usual Filipino viand, go check out Wooden Spoon located at Level 1, Power Plant Mall, Rockwell, Makati City. For more details, you can call them at 403-3585 or visit their facebook page at Wooden Spoon Restaurant.
---
This first appeared in the June Issue of Philippine Primer Japanese magazine.

Level 1, Power Plant Mall, Rockwell, Makati City

11:00 am to 9:00 pm (Mon to Thur); 11:00 am to 10:00 pm (Friday); 10:00 am to 10:00 pm (Saturday); 10:00 am to 9:00 pm (Sunday)