Glorietta Food Choices Reopens with a Fresh Look and New Dining Options
You might have noticed several redevelopments going on at the Glorietta mall these past few months.
This is actually part of the "facelift" that the entire complex is having, and one of the first stores to be finished is Glorietta Food Choices located on the 3rd Floor of Glorietta 4.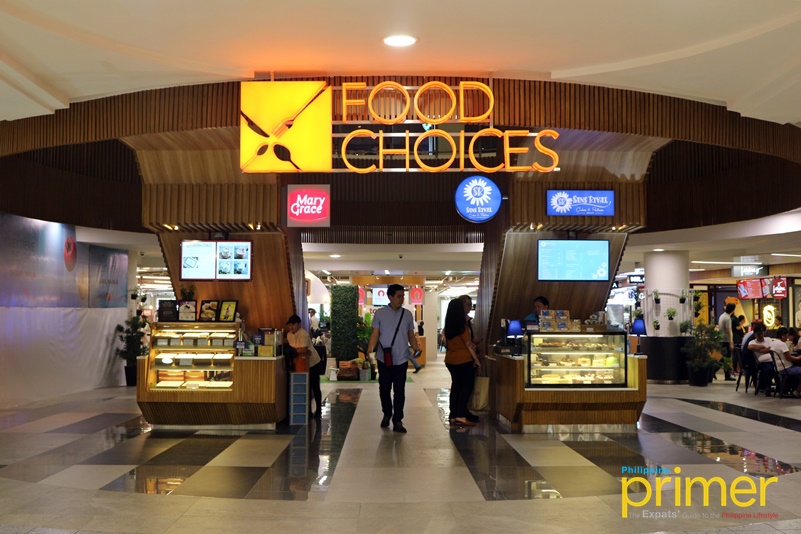 Getting stuck in a rut deciding where to eat is pretty common, especially if you're inside a mall. Good thing Food Choices has over 30 options to try!
Most of these are new names while some of the original merchants before the renovation were kept for the loyal patrons.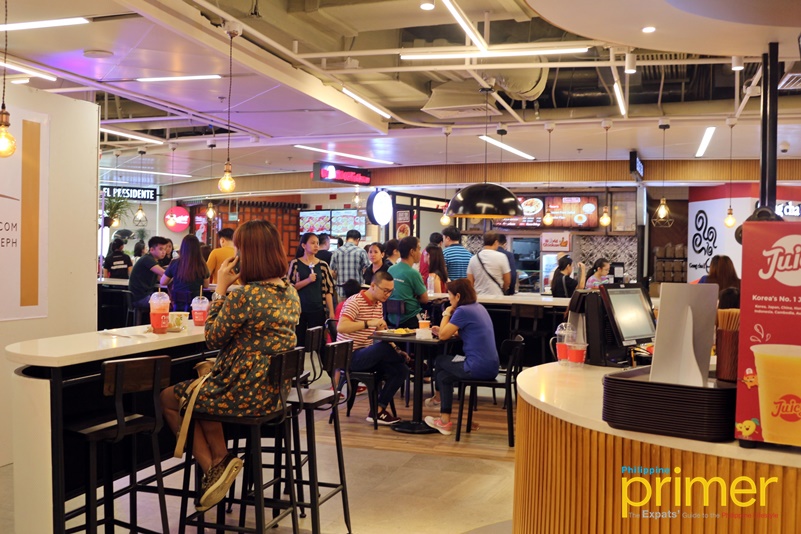 Craving for Filipino favorites? Visit the stalls of Mabini's Express, Mesa Steak Sizzlers, and Reyes' Barbecue.
Asian fusion dishes are also available at Little Kaya, Maisen, and Sushi Nori, among others!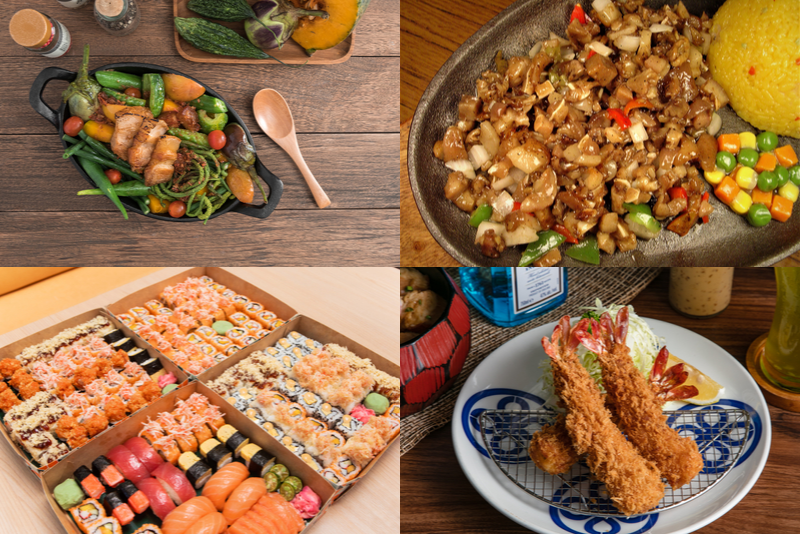 (Clockwise) Mabini's Express' Pinakbet, Mesa Steak Sizzlers' Sisig, Sushi Nori's sushi varieties and Maisen's Prawn Katsu Set IMAGE Ayala Malls Glorietta
Classic go-to places like Pepper Lunch and World Chicken are also in the mix. Adding to that are fresh brands offering sumptuous meals like Birdhouse, Farmery, and Peppy Olive.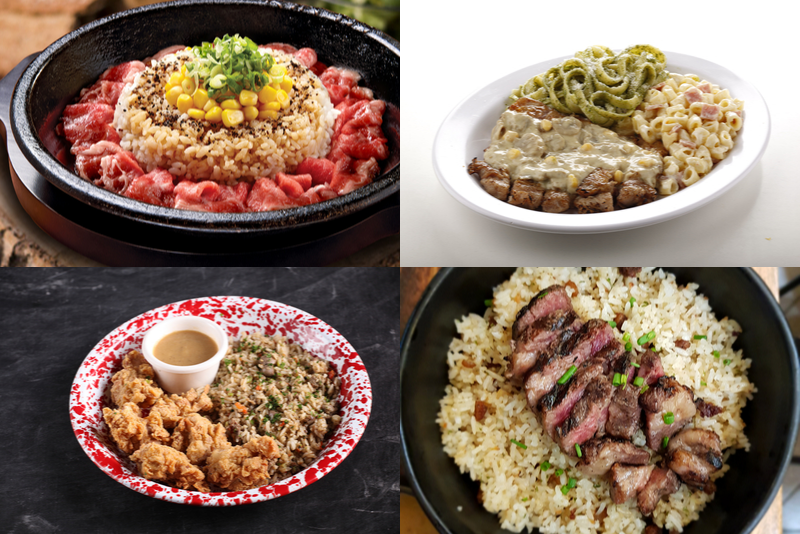 (Clockwise) Pepper Lunch's Beef Pepper Lunch, World Chicken's Combo with 2 Sides, Birdhouse's Barnyard Meal and Farmery's NY Minute Steak IMAGE Ayala Malls Glorietta
Of course, desserts are also available in Food Choices—including the local sweets from Jungle Joy and Taho Manila.
You will never go wrong with Cassalu's cheesecakes, Lord Stow's famous egg tarts, Gong Cha's milk tea, and Wooyoo's korean bingsu, too.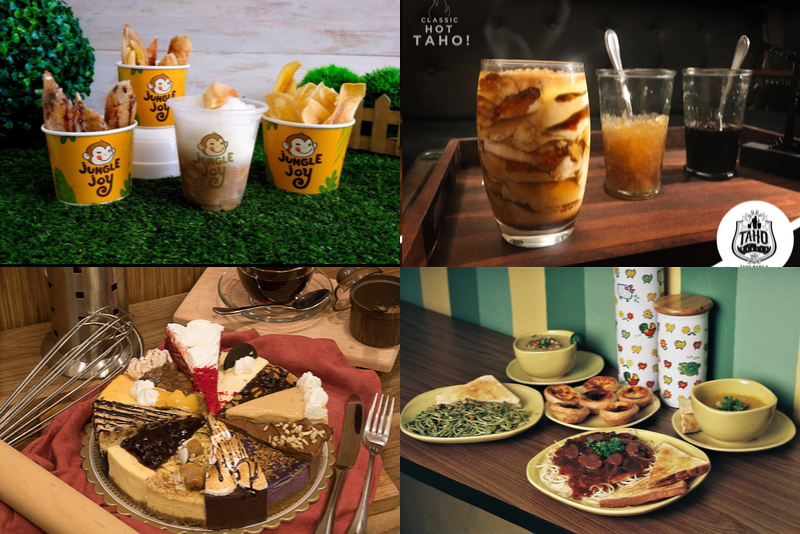 (Clockwise) Jungle Joy's chocolate-drizzled Turon, Banana con Hielo, and Banana Chips, Taho Manila's Original Taho, Cassalu's assorted cheesecakes, and Lord Stow's egg tart and other offerings IMAGE Ayala Malls Glorietta
"We have a complete range of different food options already but we have more to come," Jara Lucero, marketing manager for Glorietta, said. In fact, a wine bar in the middle of the hall is also in the works.
You can easily notice Food Choices' slick interior design, including tables and chairs. There are also adorable neon signages around the hall! According to Lucero, this Instagrammable concept is aimed to attract young people and students to come by and dine at Food Choices.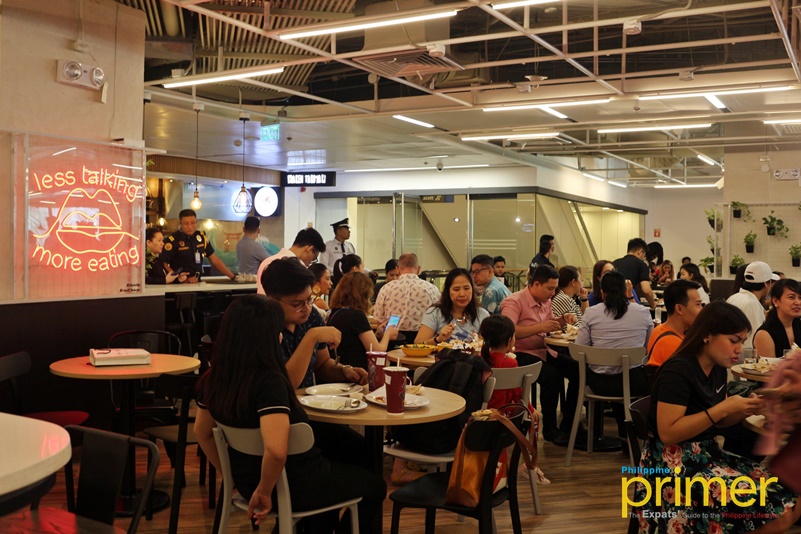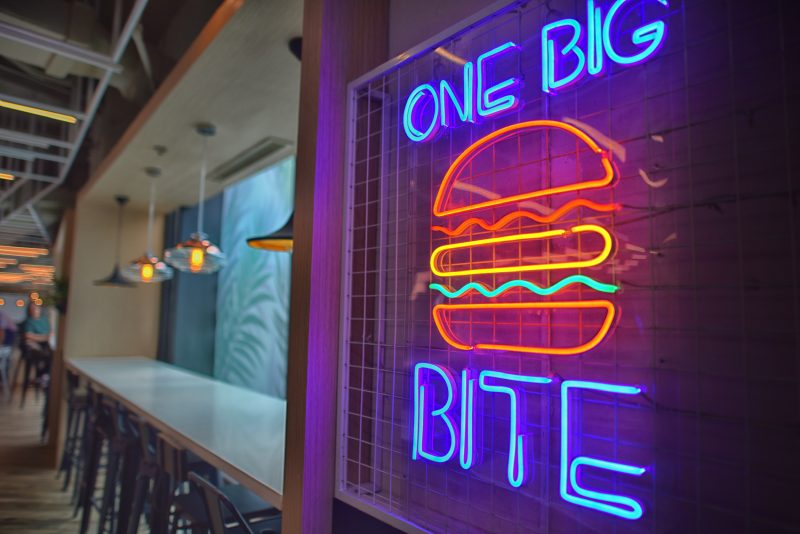 IMAGE Ayala Malls Glorietta
During the official relaunching of Food Choices, some of these establishments came out and gave samples of their very best offerings: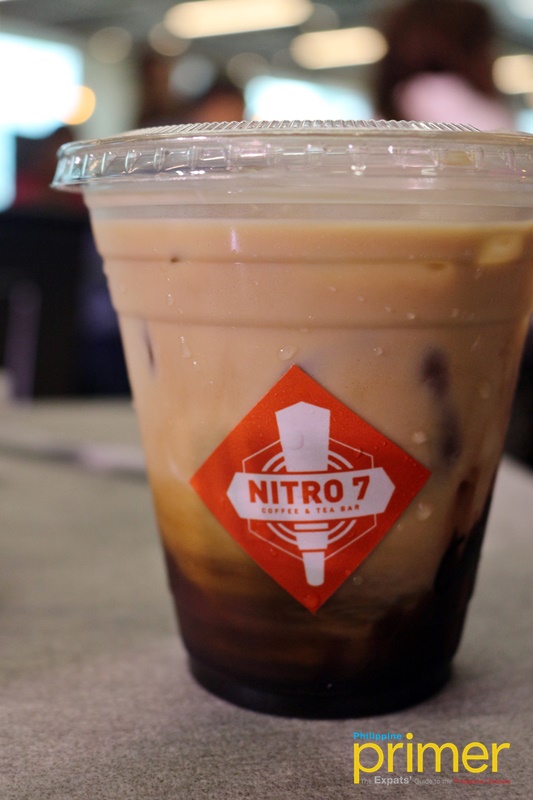 Nitro 7 Coffee and Tea Bar's Hazelnut Caramel Mocha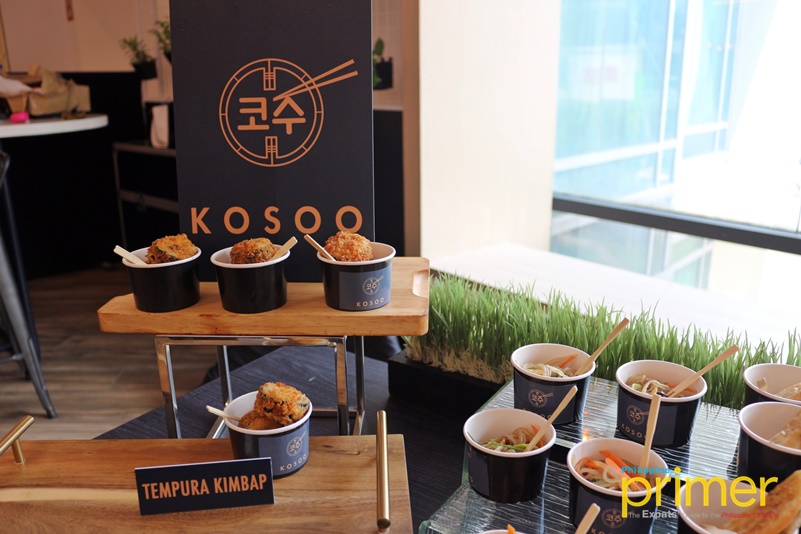 Kosoo Korean Restaurant's Tempura Kimbap and Japchae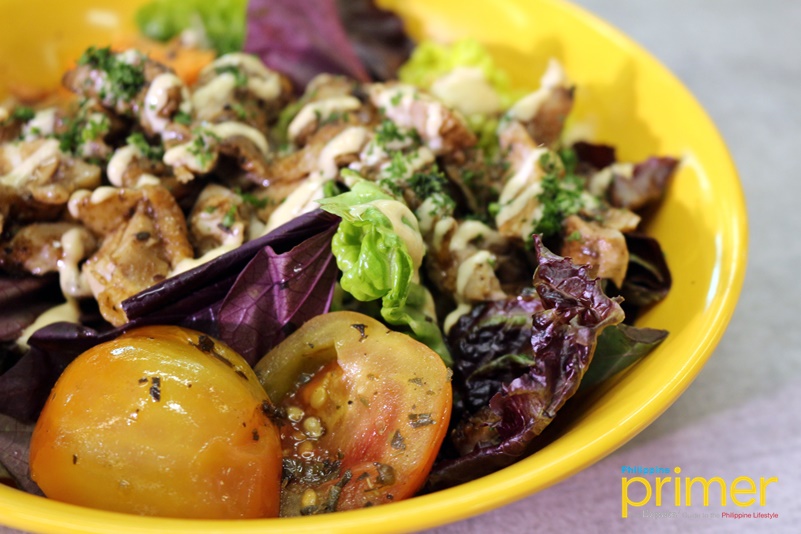 Peppy Olive's Chirpy Chicken Salad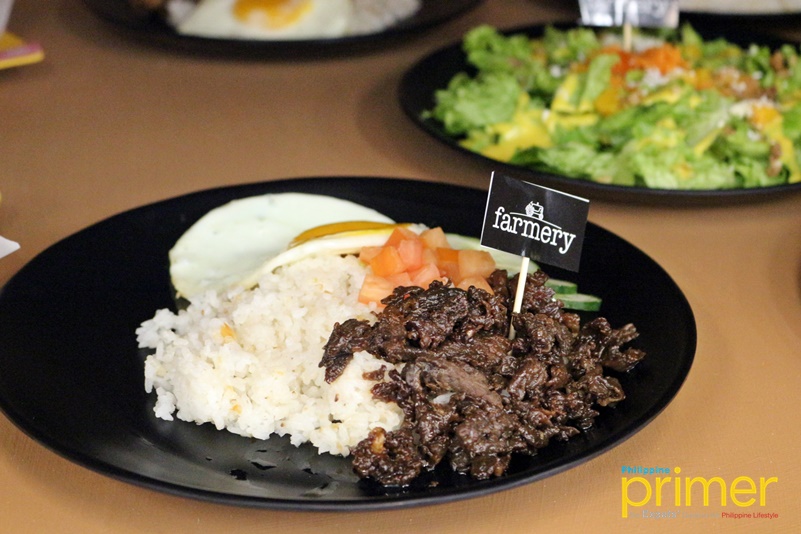 Farmery's Tapsilog
Change the way you see food halls with Glorietta's Food Choices!
Store Information
3F, Glorietta 4, Courtyard Dr, Makati City
10 a.m. to 9 p.m.