Seafood Island in BGC: Home to Exciting Seafood Adventures and Boodle Feasts
A boodle feast is one of the most iconic ways of how food is served in the Philippines. Done mostly during large-scale gatherings, a boodle feast is where food is served on banana leaves and provides for an exciting bonding experience through food.
Seafood Island in Market! Market! is a restaurant that adopts this way of casual dining. Not only do they serve their food on banana leaves but on bamboo skewers as well!
First opened in 2004, Seafood Island is one of the most beloved seafood restaurants up-to-date because of its unique dining concept and palatable eats. As one of the leading seafood destination restaurants in the country, Seafood Island presents not only the iconic boodle fight, but also live & fresh seafood, and of course, grilled Filipino favorites.
What's more is they feature live seafood in the aquarium which ensures that you're relishing in only the freshest of eats.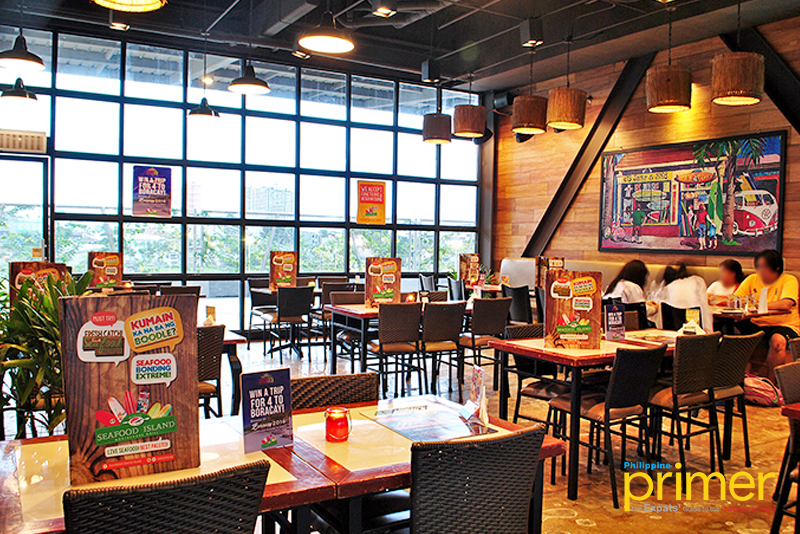 Seafood Island
Dig right into their delicious offerings with Tali Beach (Php 985). Named after a popular beach in Batangas, this boodle feast is ideal for those who are looking to sample a variety of flavors. This feast includes crab, muscles, tilapia, and pork barbeque that will surely make for a delicious meal.
Tali Beach (Php 985)
Further, the Tali Beach boodle also includes delicious grilled stuffed squid that will surely take you on a seafood journey.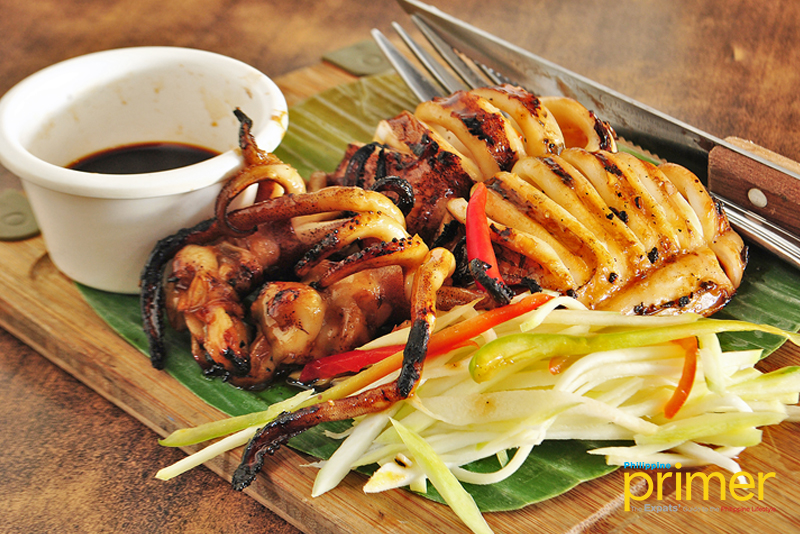 Grilled Stuffed Squid
Apart from their boodle offerings, you can also find a variety of other meat and seafood dishes at Seafood Island which makes it ideal for every foodie.
How to get here
Seafood Island is located in Market! Market!'s Fiesta Market, BGC, Taguig City. Fiesta Market is located outside of the main mall near the Market! Market! Terminal.
From EDSA, exit towards J.P. Rizal and head towards Kalayaan Ave., make a right onto 11th Ave., and then a left onto Mckinley Parkway. From there, make a left towards Market! Market!
You may also take the BGC bus from Ayala by boarding the East Express route that will take you straight to Market! Market!
---
This first appeared in Philippine Primer's Japanese Magazine March 2020 and English Magazine April 2020 issues. 
Store Information
Fiesta Market, Market! Market! BGC, Taguig City
02-886-7692 / 02-889-7321
09672735915
11 a.m. to 10 p.m. (Sun. to Thu.); 11 a.m. to 11 p.m. (Fri. to Sat.)