Arroz Ecija at Uptown Mall: Your Upscale Filipino-Spanish Restaurant
Updated as of April 15, 2020
With a lot of emerging food spots offering different cuisines in the country, it might be difficult for a Filipino restaurant to set itself apart.
However, that's not the case for Arroz Ecija in Uptown Mall, Taguig City, which opened last November 2018. This restaurant prides itself in putting the province of Nueva Ecija into the spotlight as its distinction.
Also read: XO 46 Heritage Bistro in Makati Provides A True Filipino Dining Experience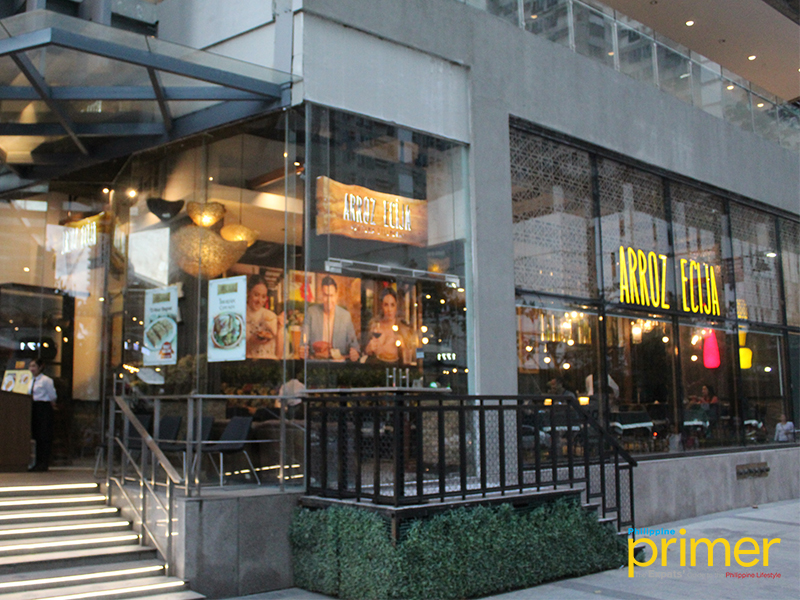 Arroz Ecija got its name from the Spanish word for rice "Arroz" and Ecija from the Philippines' local province, Nueva Ecija.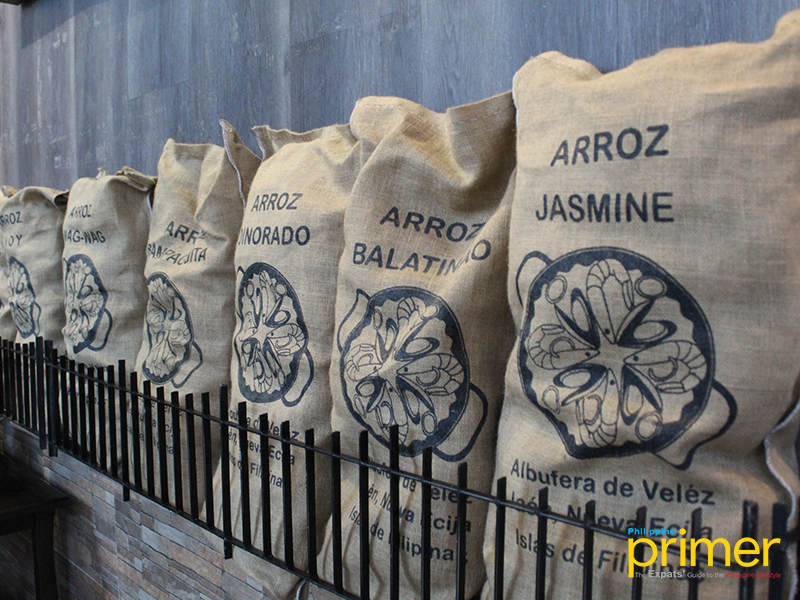 Therefore, the restaurant specializes in rice dishes and do not stray away from the culture of the prominent colonizers of the past, particularly, the Spaniards.
One of the overall goals of Arroz Ecija is to impart a rich Filipino heritage vibe to its customers, portraying an old hacienda while also having that classy touch.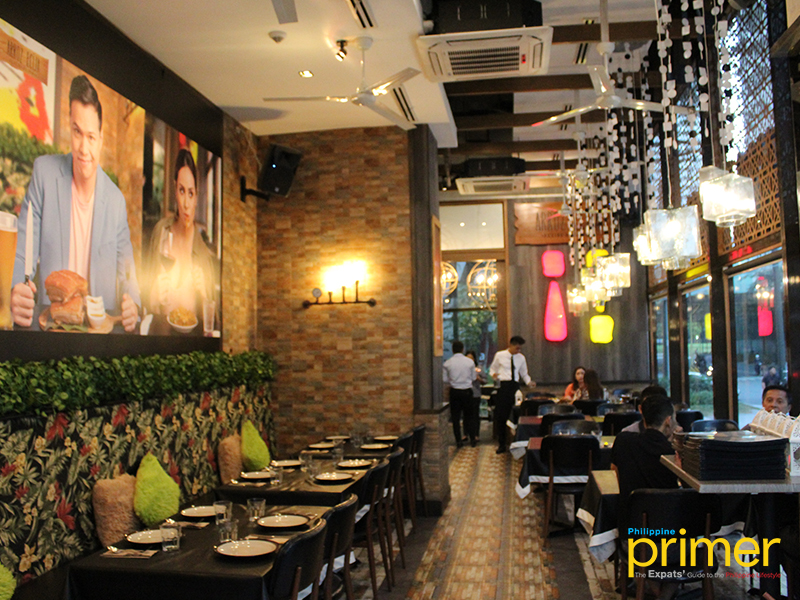 Chef Tanya Dizon, the executive chef of Arroz Ecija for more than six years, is the one responsible for crafting its exquisite menu, from the base rice delicacies to an extensive set of eats.
During our interview with Chef Tanya, she shared that the restaurant emphasizes on its rice meals representing its brand name. Almost all of its ingredients, not only the rice, come from Nueva Ecija.
Heading to the cuisines, their best selling Iberian Chicken (Php 395 for a single plate) is a must try. It is a whole chicken that went in a long process of baking to attain that perfect tenderness and juiciness and is then drowned and mixed in olive oil, tomatoes, potatoes, garlic, and other herbs.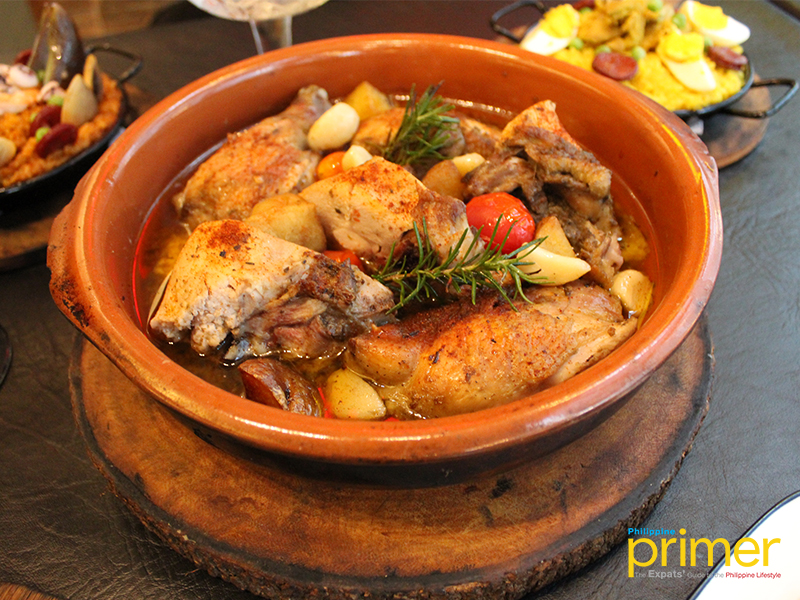 Iberian Chicken is now available only for single-plate orders 
With the rice-based dishes, Bringhe is one of the usual favorites of almost every customer. It can be served in 5-inch serving for small pax and 12-inch for larger groups, with its variants as follows: Lamang-Dagat Bringhe (Php 295 for 5-inch/Php 675 for 12-inch), Manok Bringhe (Php 265 for 5-inch/Php 595 for 12-inch), and Valenciana Bringhe (Php 335 for 5-inch/Php 745 for 12-inch).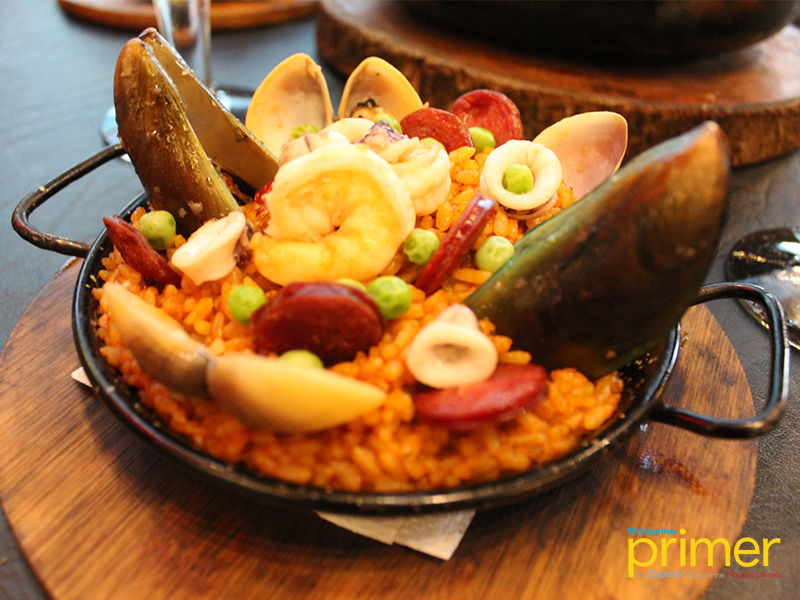 Lamang-Dagat Bringhe is composed of a mixture of coconut milk topped with mussels, shrimp, longganisa, and green peas
The star of the Arroz Ecija is their Buy-1 Take-1 72-hour Bagnet. From its name, the bagnet is prepared for a 72-hour process of boiling, frying, drying and marinating, just to be cooked to perfection.
Not only that, the layers of the pork are exquisitely balanced, from an alternate thickness of the skin to meat ratio, which will ultimately exceed expectations.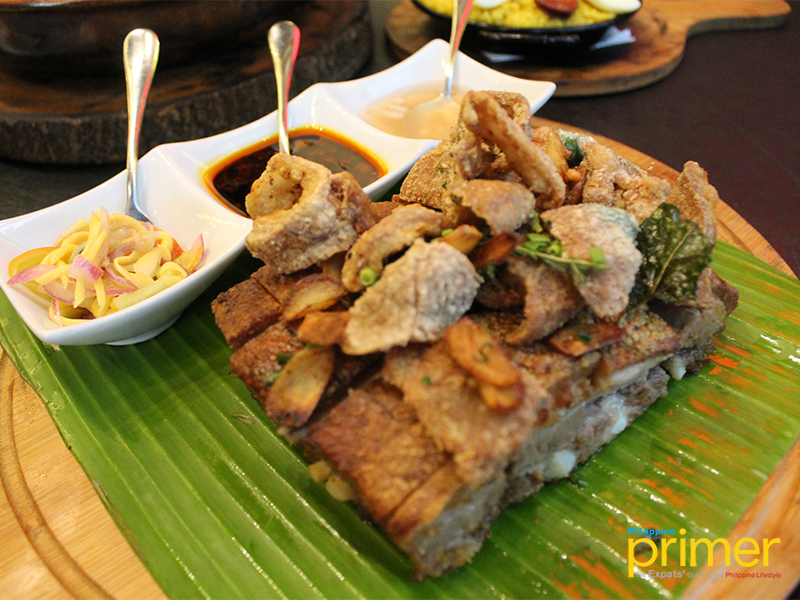 72-hour Bagnet (Php 765/500g, Php 1,530/1kg)
Did we mention that Arroz Ecija also offers a splendid range of alcoholic beverages?
The chef recommended the Gin and Tonic (Php 400), a drink composed of Givine, tonic water, orange slices, mint leaves, and black pepper. This beverage is a combination that gives the right zing to loosen up for the night out.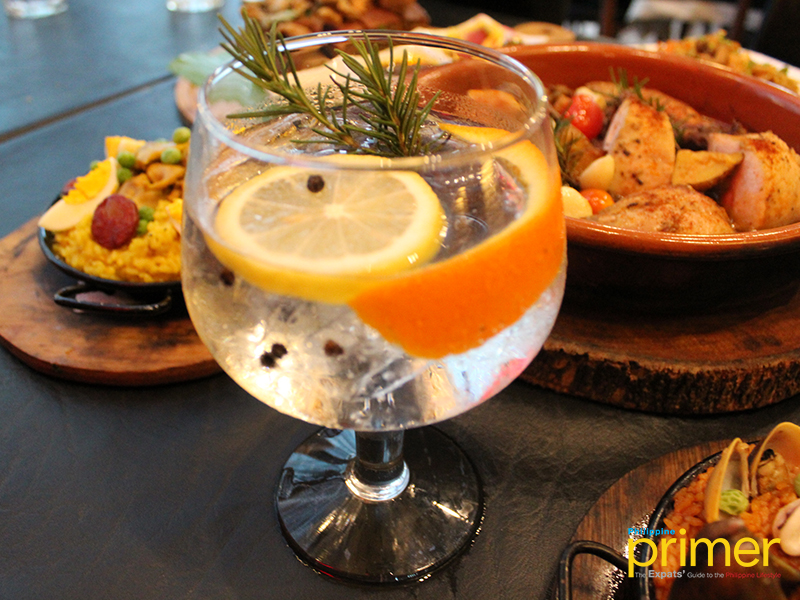 Gin and Tonic (Php 400)
For a better choice, you may also try their top-selling Red Sangria Tinto (Php 325), which is composed of diced apples, orange, spices, and sprints.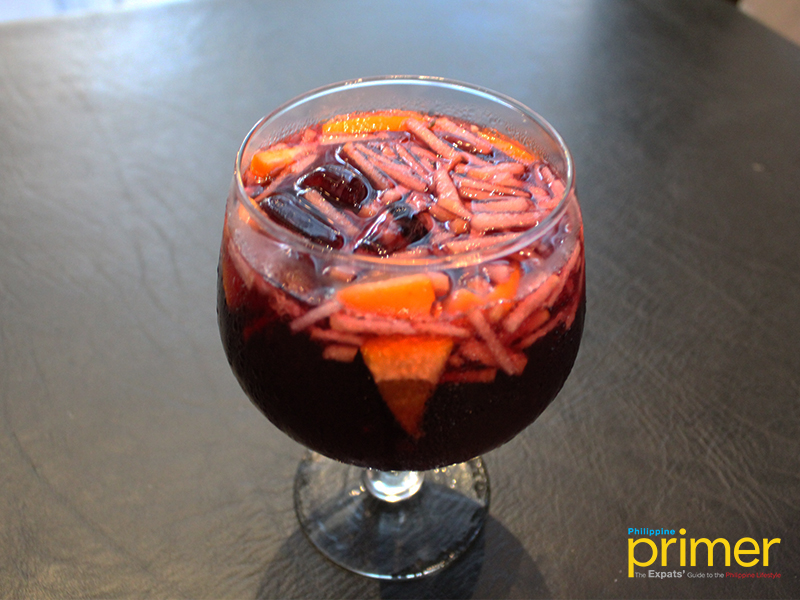 Red Sangria Tinto (Php 325)
Arroz Ecija also has a special function room and an open bar area for special occasions. The restaurant can also be closed to cater to certain events, such as for business meetings, wedding dinners, birthdays, and other celebrations.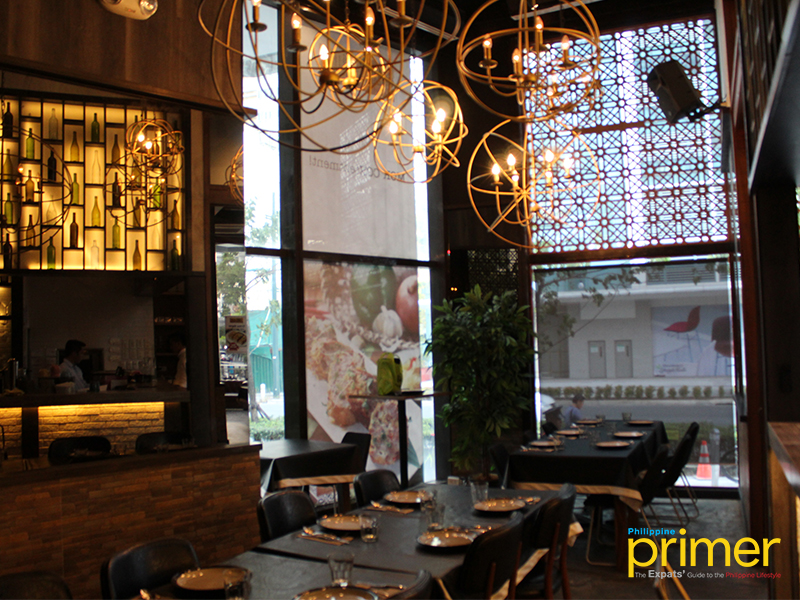 So invite your friends or family and dine-in to a whole new Filipino cuisine experience at Arroz Ecija in Uptown Mall, Taguig City!
We recommend you to call and book a reservation at 02-8541-7025 as the place is full most of the time.
General Information
Ground Floor Uptown Place Mall, 36th Street Corner 9th Avenue, Bonifacio Global City, Taguig City
02-8541-7025‬
11 a.m. to 10 p.m. (Sun. to Thu.); 11 a.m. to 11 p.m. (Fri. to Sat.)