St. Michael Playhouse: The Waldorf/Steiner Inspired Daycare in Makati
St. Michael Playhouse adheres to the teaching philosophy developed by Rudolf Steiner. A Waldorf/Steiner education recognizes ages 0-7 to be the most important stage of a child's development. It believes that a child must have real-life experiences during this time.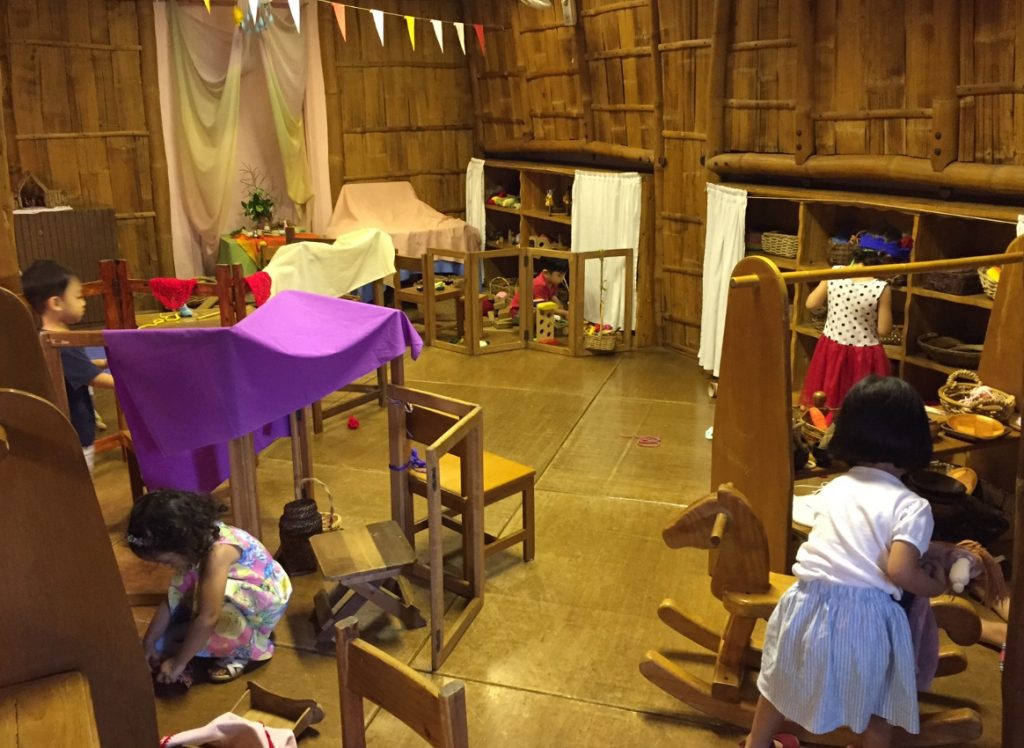 Children are provided with different learning materials in the daycare
These experiences come from imaginative play and exploration rather than through the standard academic workload. They are aided by a nurturing environment and learning materials that address specific phases of a child's development. 
The daycare strives to have a fostering and homey-like environment which is reflected by their inviting bamboo-walled interiors. Outside is the place for more exploration and learning opportunities as the children are provided with a sandbox and other materials perfect for outdoor play.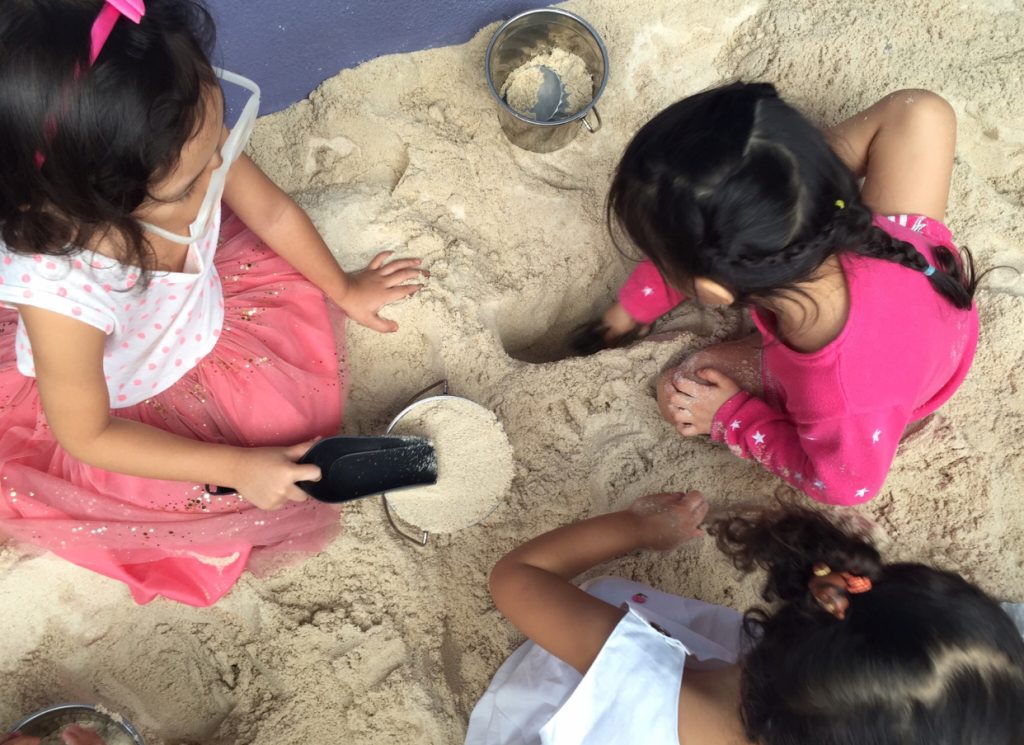 This sandbox is one of the materials used during outside play 
They administer a Parent-Child program once a week where parents become part of the learning experiences of their children. They also go to a nearby park at least twice a week for more outside play and experience.  
Other materials for outside play
St. Michael Playhouse is the first daycare in the country to follow the Waldorf/Steiner philosophy. It is located in the city of Makati, near the posh area of Rockwell.
School Details:

Address: 6241 Palma cor Mañalac St., Poblacion, Makati City
Contact Number: 0939-925-0848
Website: stmichaelplayhouse.com
Annual Tuition Fee: Undisclosed; To be discussed with parents upon inquiry
Target Age Range: 3 to 5 years old
Class Hours:

Half-day classes: 8:30 am to 12 pm
Whole-day classes: 8:30 am to 4:30 pm
Admission Requirements: Admission depends on space availability and age requirement
Student Population: 16
Offers Trial Classes: 4-week trial period
Outdoor Activities: Yes
Extracurricular Activities: Summer programs and excursion
School Bus Service: None
Uniforms: None
Allows Late or Mid-Term Enrollment: Depends on availability
---
This also appeared in Philippine Primer Japanese magazine's February 2019 issue. 
Images courtesy of St. Michael Playhouse.