9th Avenue School in BGC: Play to Learn and Progressive Learning
Updated February 22, 2019
9th Avenue School uses an approach called P.L.A.Y., an acronym for Progressive Learning for Academic Yearners. Their idea of "Play to Learn" revolves around their belief that playing is the child's means of discovery, communication, and self-expression.
The school offers both full-time and part-time preschool programs to cater to your child's needs. Their full-time preschool is a daily program offers a holistic and individualized curriculum that fits each student's needs. Class sizes are very small and grouped by age to ensure no student feels left out. Part-time preschool is a three-day-a-week program that offers an alternative means for those students who can't attend daily classes.
In addition to these, 9th Avenue School also has what the school calls "Mid Avenue", a mixed aged class that focuses on hands-on learning, guided instruction, and socialization across different age groups. They also offer after-school programs like the Orton Gillingham, a multi-sensory approach to reading and learning, and one-on-one tutorials.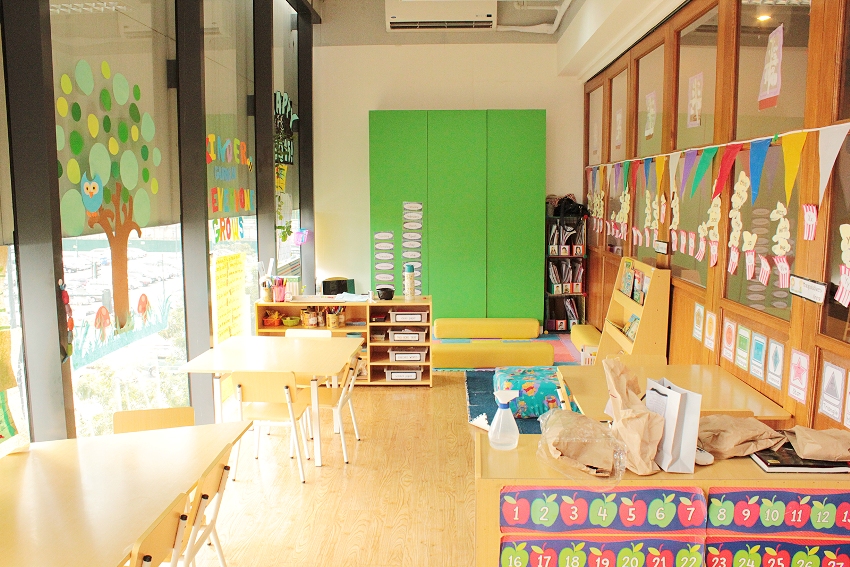 School Details:
Address: Mezzanine Level, Active Fun Bldg., 9th Ave. cor. 28th St., Fort Bonifacio, Taguig City
Contact Numbers: 02-856-1478 / 0917-801-7529
Website: 9thavenueschool.com
Annual Tuition Fee: P124,000
Target Age Range: 2 to 5 years old
Class Hours:

Daily Programs
2-year-old class: 9 am to 11:30 am

3-year-old class: 9 am to 12 pm

4-year-old class: 8:45 am to 11:45 am

5-year-old class: 8:30 am to 11:30 am

Mid-avenue class

For 2-year-olds: 8:30 am to 11 am

For ages 3 and 4: 8:30 am to 11:30 am
Part-Time Preschool (Mon, Wed, Fri; for children ages 2 to 4)
2-year-old class: 12:30 pm to 3 pm

For ages 3 and 4: 12: 30 pm to 3:30 pm
Admission Requirements: None, but trial classes are recommended
Student Population: 45
Offers Trial Classes: Yes
Outdoor Activities: None
Extracurricular Activities: None
School Bus Service: None
Uniforms: None
Allows Late or Mid-Term Enrollment: Yes
---
Images courtesy of 9th Avenue School