Domuschola International School in Pasig: One of Manila's IB World Schools
Updated March 4, 2019
Domuschola International School is also known as the "Second Mom Child Care Kindergarten." The name, Domuschola, is derived from Latin words domus and schola that mean "home garden" and "school," respectively, denoting the strong ties and cooperation between the home and the school.
Domuschola is an IB World School that offers the IB-certified International Primary Years Program (PYP), and Secondary Education Programs. The school caters to students who are in preschool until their secondary education. Children are given opportunities to immerse themselves in various fields such as arts, IT, and sciences in order to develop multiple skills as members of the next generation.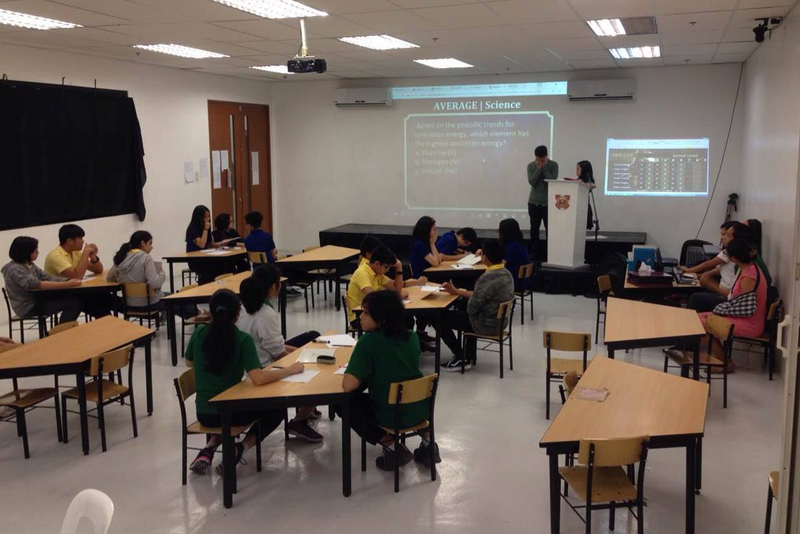 School Details:
Address: #13 J. Cruz St., Brgy. Ugong, Pasig City,
Contact Numbers: 02-635-2002 / 02-635-9743 / 0927-651-5669
Website: domuschola.edu.ph
Annual Tuition Fee: (As of 2016-2017) Foreign student: P130,501 to P333,570
Other Fees:
Matriculation Fee: P50,000 (Foreign student)

Capital Development Fee: P50,000
Target Age Range: 6 years old and up
Class Hours:
Toddler: 8:30 am to 11 am / 12 pm to 2:30 pm

Nursery: 8 am to 11 am / 12 pm to 3 pm

Pre-Kinder: 8 am to 11 am / 12 pm to 3 pm

Kinder: 8 am to 3 pm

Grades 1 to 12: 7:30 am to 3:30 pm
Admission Requirements: Entrance exam
Student Population: 250
Offers Trial Classes: Yes
Extracurricular Activities: School paper, school events, clubs, and varsity
School Bus Service: Yes
Uniforms: Yes
Allows Late or Mid-term Enrollment: Yes

---
Photos grabbed from Domuschola International School's Official Twitter.