10 Third Wave Coffee Shops for a Premium Caffeine Experience
A cup of Joe may be a way to make it through another tedious day, but for serious coffee enthusiasts, it is more than just a commodity.
Enter third wave coffee, a movement that recognizes coffee as a gourmet experience. It zeroes on the coffee itself by highlighting its origin, roasting technique, and the different brewing methods best for it.
Luckily, ultimate coffee lovers don't have to go far to experience artisanal coffee as Metro Manila is laden with tons of specialty coffee shops. Read on as we compiled 10 of them in this list:
Also read: Understanding the 3 Waves of Coffee
Antipodean Coffee Manila
G/F 111 Paseo de Roxas Building, Paseo de Roxas cor., Legaspi St., Legaspi Village, Makati City
Cappuccino
This newly-opened cafe in Makati offers a variety of high-quality coffee using fair trade Merdeka Coffee they source directly from growers in Indonesia. Antipodean has single origin Indonesian coffees on their menu, but they also offer classics like Flat White, Cappuccino, and Latte.
Also read: Antipodean Coffee Manila: A Cafe Haven in the Bustling City
Business Hours: 7 am to 10 pm (Sunday to Thursday); 7 am to 11 pm (Friday to Saturday)
Website: antipodeancoffee.com
Facebook: facebook.com/AntipodeanCoffeeManila
Single Origin
Multiple Branches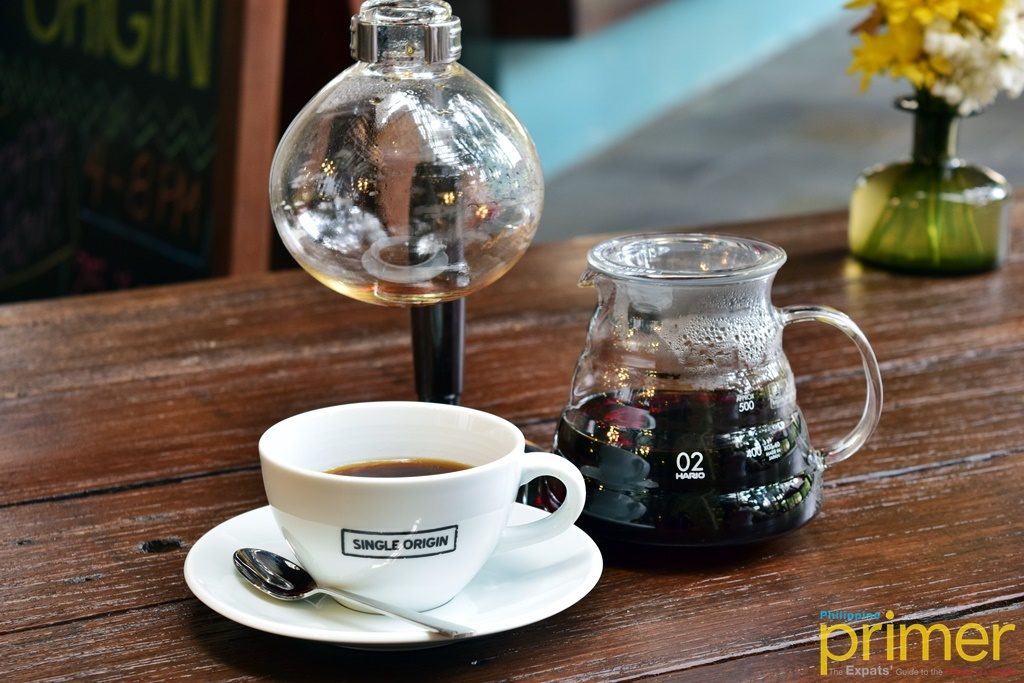 Syphon 20oz Blend
A truly fitting name for what it offers, Single Origin promotes a deeper connection to your coffee by recognizing its characteristics based on the region where it was grown. They also provide their diners choices of brewing method including the Syphon—a traditional Japanese way of brewing coffee inside a vacuum glass pot.
Also read: Single Origin at Greenbelt: A Standout on Coffee and Comfort Food
Website: singleorigin.com.ph
Facebook: facebook.com/singleoriginph
Bean & Yolk
Westgate Hub, Alabang, Muntinlupa City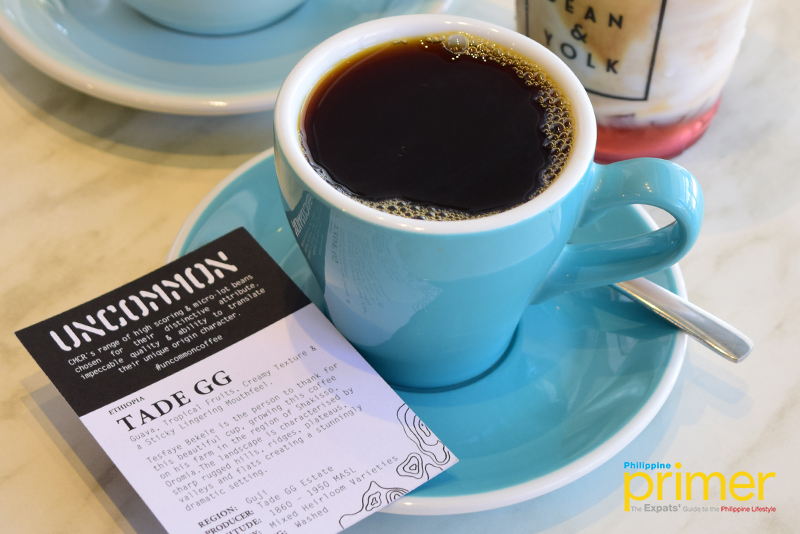 Uncommon Beans
As its name suggests, Bean & Yolk focuses on serving coffee and eggs all day. Their coffee beans are sourced from Common Man Coffee Roaster, including their special Uncommon Beans. These beans are produced in small amounts only (hence the name) and are manually brewed using the pour-over method.  
Also read: Bean & Yolk: Alabang's All-Day Dose of Coffee and Eggs
Business Hours: 7 am to 10 pm (Monday to Sunday)
Facebook: facebook.com/beanandyolkph
Narrative Coffee Company
Lobby (G/F), Philam Life Tower, Leviste Street, Salcedo Village, Bel-air, Makati City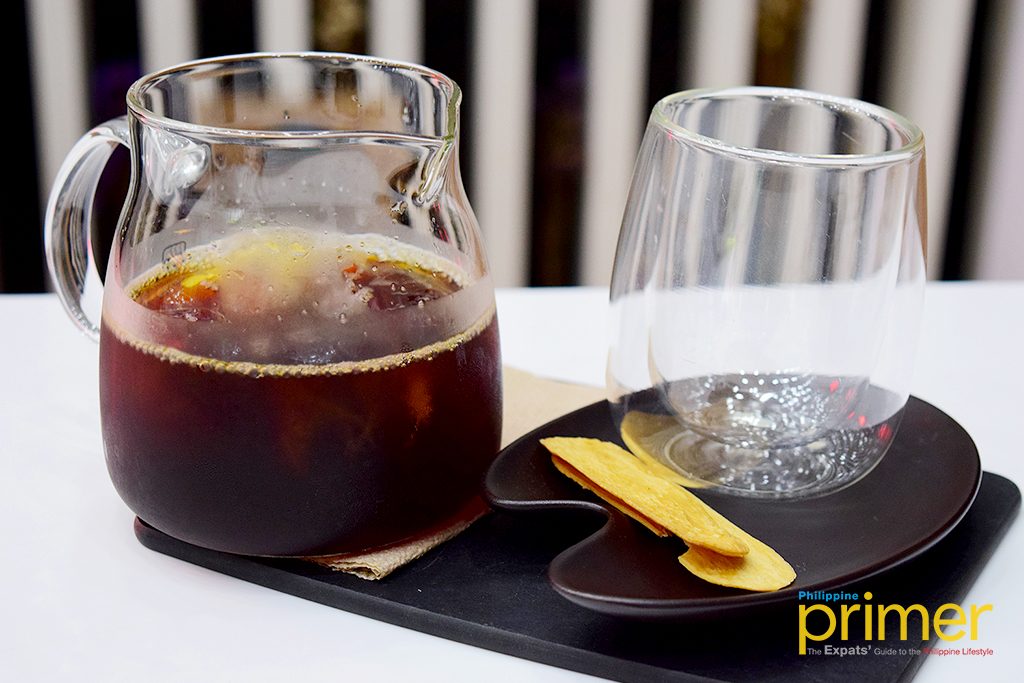 Iced Coffee
The Narrative Coffee Company values interacting and forming a connection, which begins with how their coffee is prepared. Their baristas take the term 'handcrafted' to a whole new level as they also hand-grind the beans and prepare the filters for your coffee. How they curate their beans also tells a story as some come from the owners' travels, while some are gifts from friends.
Also read: Narrative Coffee Company: A Cozy Cafe Amid Makati Busy District
Business Hours: 9 am to 6 pm (Monday to Saturday)
Facebook: facebook.com/narrativeph
Coffee Syndicate
107 G/F Commercenter, Filinvest, Alabang, Muntinlupa City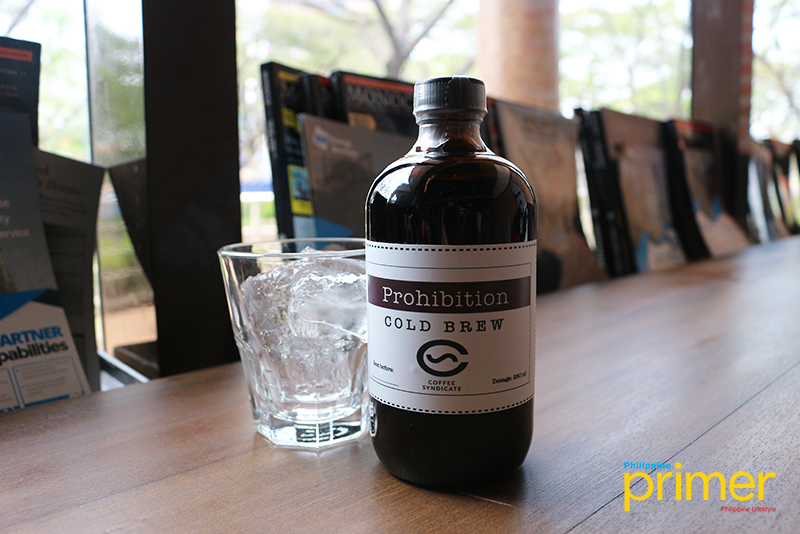 Prohibition Cold Brew
Formed out of five friends' love for coffee, Coffee Syndicate serves caffeinated drinks made with local beans sourced mostly from Benguet. But despite serving specialty coffee, the cafe promises that anyone can enjoy any kind of drink in the place.
Also read: Coffee Syndicate in Alabang: The Brain-Child of Coffee Enthusiasts
Business Hours: 8 am to 9 pm (Monday); 8 am to 10 pm (Tuesday to Sunday)
Facebook: facebook.com/coffee.syndicateph
Blue Wonder Coffee and Bean Roastery
2/F, #4 E. Rodriguez Jr. Ave., Brgy. Bagong Ilog, C5 Pasig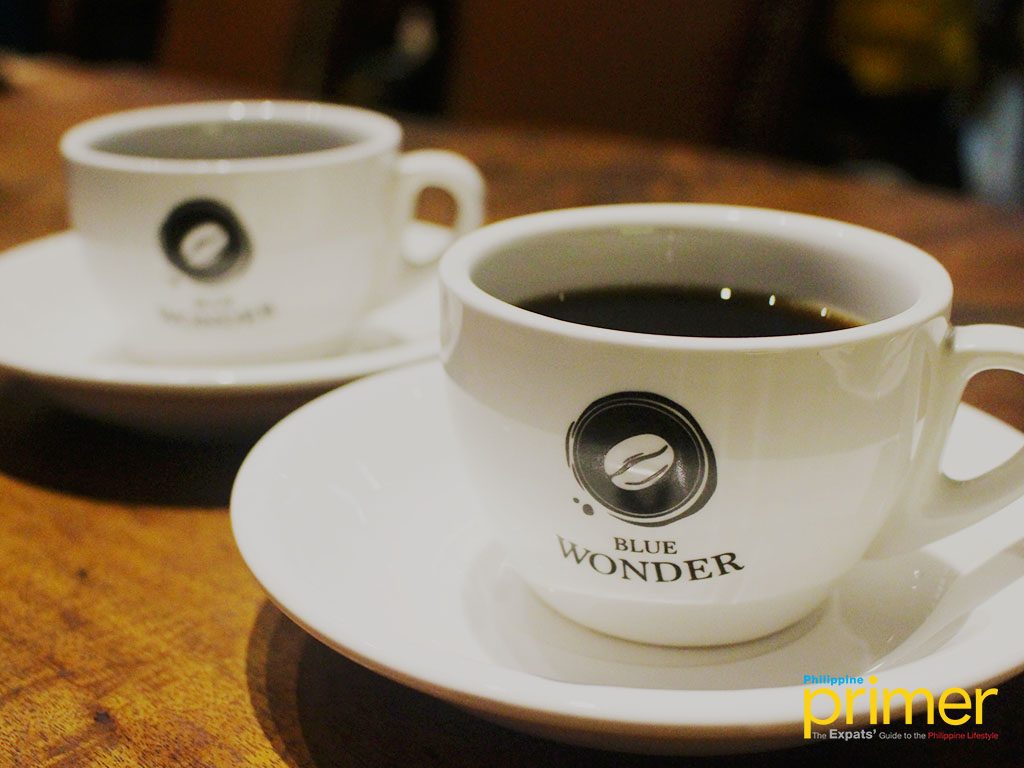 Brewed using Kalita Drip
If you're into drinking personalized coffee, then Blue Wonder might just be your next hangout spot. Aside from having a chance to choose how it is brewed, you also get to choose your preferred coffee beans (they have beans from all over the world!). Talk about personalized, indeed.
Also read: Blue Wonder Coffee and Bean Roastery: A Specialty Coffee Shop in Pasig
Business Hours: 9 am to 5 pm (Monday to Saturday)
Website: cookoacademy.ph/bluewonder.html
Facebook: facebook.com/bluewondercoffee
Habitual Coffee
Multiple Branches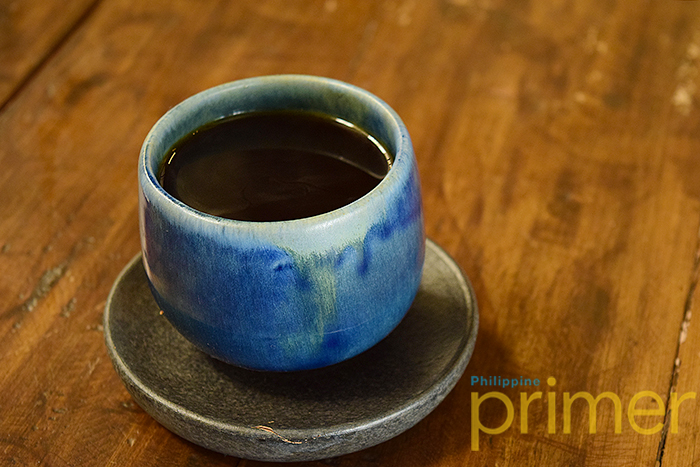 Single Origin AeroPress
Habitual Coffee takes pride in serving coffees that are brewed using the Aeropress method only. With one of its owners being a winner in past Aeropress competitions in and out of the country, it's no surprise that they serve one of the bests in the Metro.
Also read: Habitual Coffee in Makati: Serving One of the Best AeroPress Hand-Brewed Coffee in the Metro
Facebook: facebook.com/habitualcoffee
Instagram: habitualcoffee
Malongo Atelier Barista
One Bonifacio Highstreet, 3rd Ave., Bonifacio Global City, Taguig City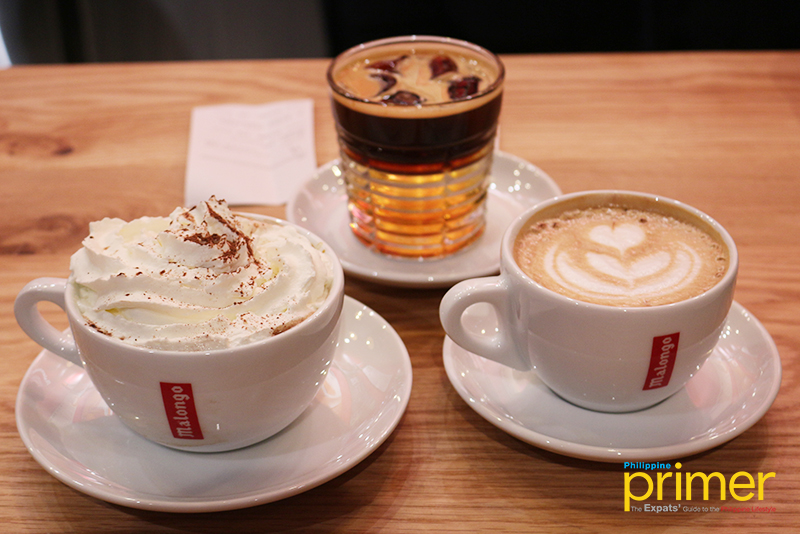 French cafe Malongo brought its first branch to the Manila shores just late last year. It is known for its highest quality of coffees, teas, and machines—even labeled as a French Living Heritage Company since 1992.
Also read: Malongo Atelier Barista in BGC: French Experts in Coffee Opens First Café Outside France
Business Hours: 7 am to 10 pm (Sunday to Thursday); 7 am to 11 pm (Friday to Saturday)
Facebook: facebook.com/malongoph
West Town's Coffee
The Milano Residences Piazza, Century City, Makati, Metro Manila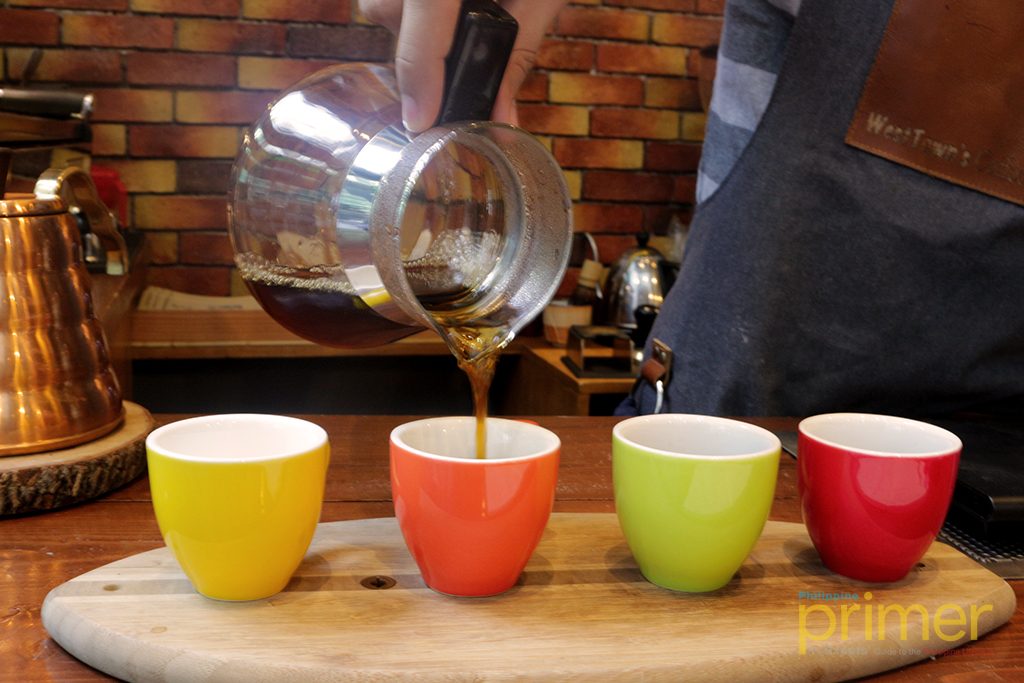 Benguet Atok Coffee
West Town's Coffee combines traditional and modern ways of making coffee to produce a drink that's unlike any other. Its locally-sourced coffee beans are brewed by their highly-trained baristas using traditional methods, while also experimenting with the technology available today. They offer many kinds of brewing methods, but a must-try is using their very own Pyramid method.
Also read: West Town's Coffee in Poblacion Will Turn You to Coffee
Business Hours: 7 am to 1 am (Monday to Sunday)
Facebook: facebook.com/WestTownsCoffeePh
Instagram: Westtownscoffeeph
Exchange Alley
Molito Commercial Complex, Alabang, Muntinlupa City
Iced Latte
Go inside their premises and you will immediately be transported to London. Exchange Alley serves specialty coffees that are created using their very own roastery. Their espresso is shipped all the way from Brazil, while also making use of local beans from Bukidnon (Bennu) and Batangas (Liberica or Barako).
Also read: Exchange Alley in Alabang: Bringing London to the Philippines
Business Hours: 7 am to 11 pm (Monday to Sunday)
Facebook: facebook.com/Exchange-Alley-Coffee-House
Instagram: each.coffee
Excited to try these third wave coffee shops in the metro? Let us hear your thoughts in the comments below!