West Town's Coffee in Poblacion Will Turn You to Coffee
Coffee used to be one of the biggest export products in the Philippines. This is one of the few countries in the world that can grow all four of the commercially-viable coffee beans: Arabica, Excelsa, Robusta, and Liberica, which Filipinos know as kapeng barako.
Currently, third-wave coffee stores, i.e. stores serving specialty or craft coffee, are brewing in the metro. One of these is West Town's Coffee at The Milano Residences Piazza in Makati. Originally a concept in Chicago by the owner's ancestors, the coffee place is a blend of tradition and modern styles of coffee.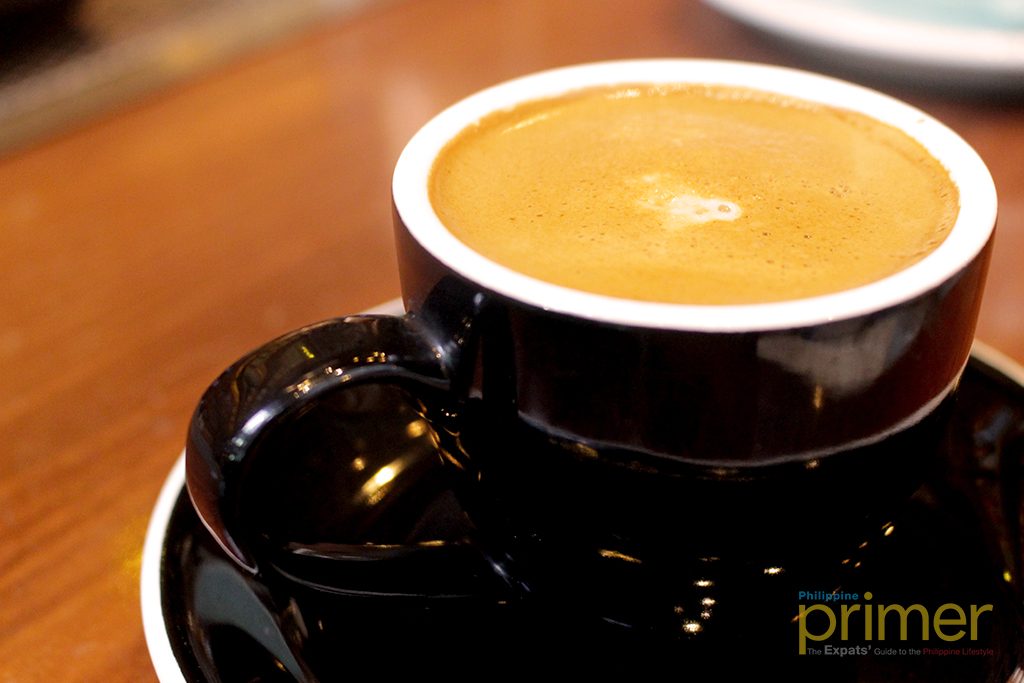 The Cortado (Php 130) is a small shot with half milk and half espresso
Using mostly locally grown-coffee beans, brewing and steeping using traditional methods, and experimenting with the new technologies and innovations, West Town's Coffee will only serve you coffee especially made for you.
Customers can order the usual brews on the menu: espresso, cappuccino, cafe latte, or Americano. Choose from their beans that vary from light, medium, and dark roasts, namely Benguet Atok, Cordillera, Mt. Apo Dizon, Matutum, Guatemala, and Papua New Guinea.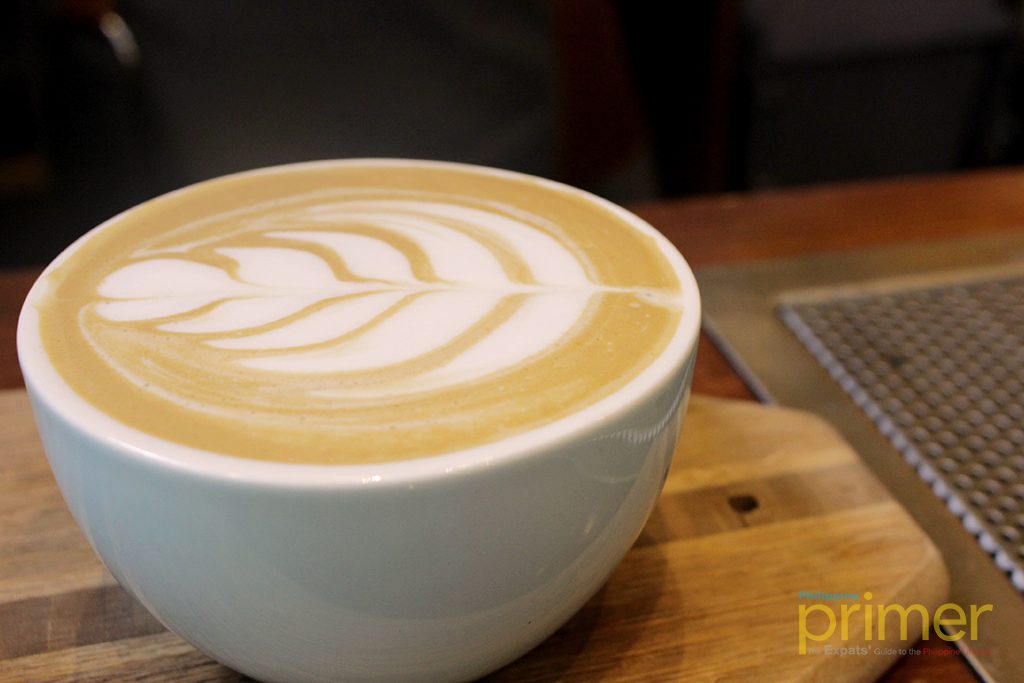 Cappuccino (Php 120) with hand-poured art
During our visit, we were also taught the way how to enjoy a cup of coffee and experience its full taste by slurping the hot liquid and letting it roll down the throat. This way, we noted the acidity of each coffee and distinguished the changes a brewing type makes on the same beans.
Because West Town's is a third-wave coffee shop, you can also ask their highly-trained baristas about how you want your coffee and they will tell you a number of ways you can enjoy and explore their coffee.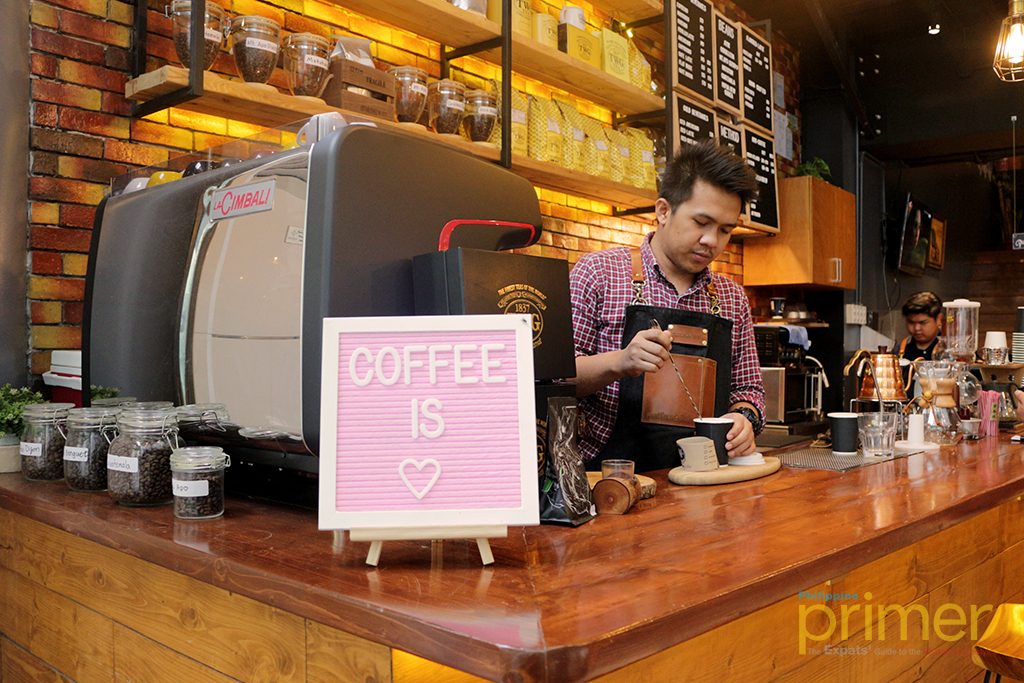 Coffee is indeed love
Up to 60% of the work on a specialty coffee is done by the barista. Without their skill, even the most expensive coffee can taste bad. In this coffee shop, they make the most of their barista's talents by offering several pour-over methods.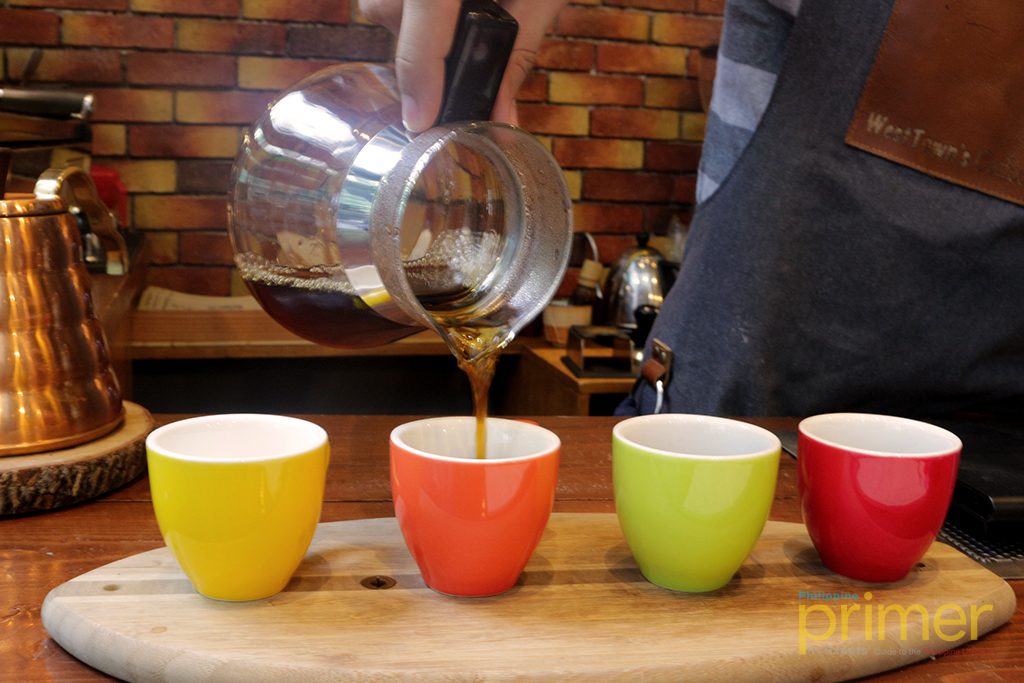 Benguet Atok coffee made using West Town's Pyramid method (Php 120)
Their baristas can serve you the best coffee you've ever had using only hot water, your choice beans, and a variety of methods such as the V60, Kalita, Syphon, Aeropress, Chemex, and their very own Pyramid method. It's best to visit West Town's Coffee to know how these pouring methods would affect your usual cup of coffee.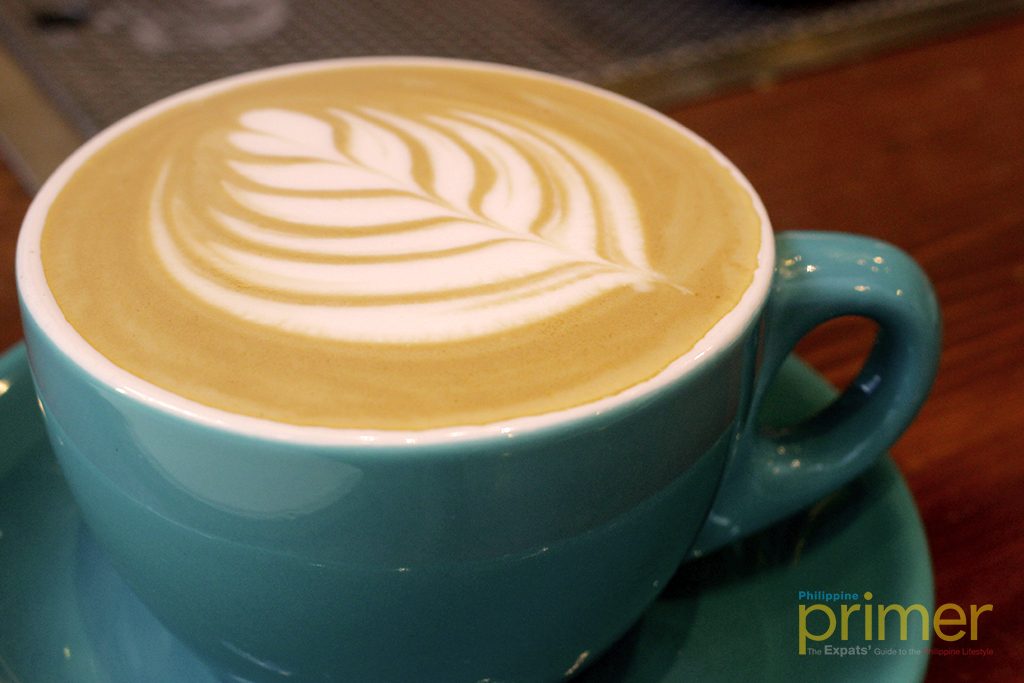 Cafe Latte (Medium Php 155, Large 130)
Other than coffee, the café also offers pasta, sandwiches, and cakes. They are also in partnership with TWG in offering premium-level teas to the Philippines. All their tables are equipped with electrical sockets, while their second floor can be reserved for meetings. The interior is designed to be classic and vintage to elicit memories of the original West Town's Coffee in Chicago, Illinois.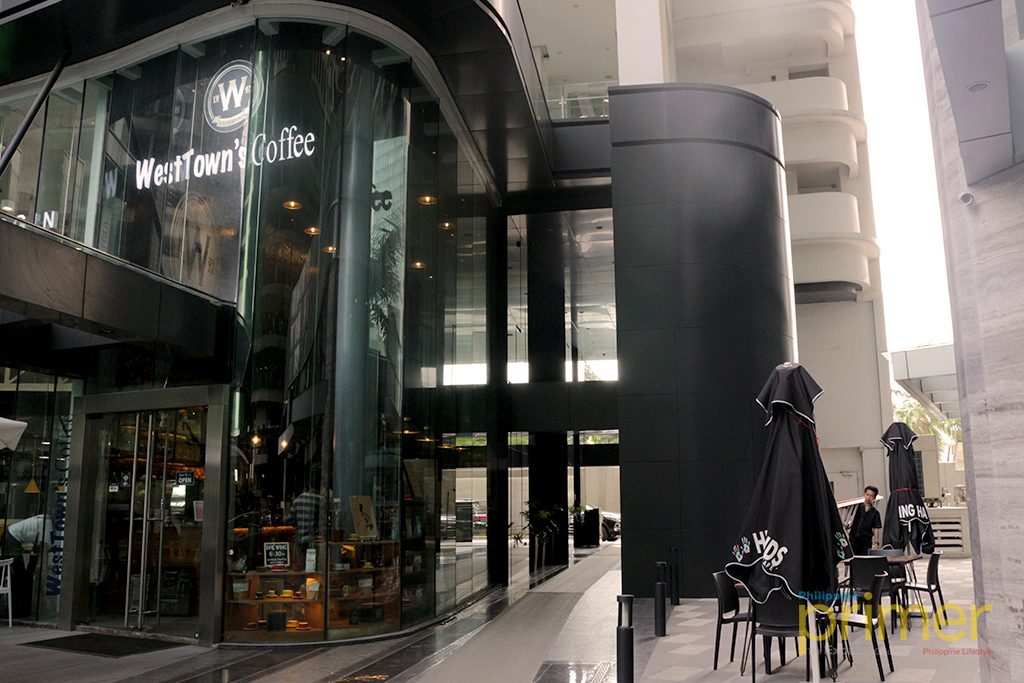 West Town's Coffee just stone's throw away from Century City Mall
For a relaxing time paired with coffee especially brewed in your fashion, steep right in West Town's Coffee at The Milano Residences Piazza, Century City, Makati. 
---
This first appeared in Philippine Primer Japanese Magazine's August 2018 issue.
General Information
The Milano Residences Piazza, Century City, Makati, Metro Manila
0977-803-0917
7 a.m. to 1 a.m.
info.westtownscoffee@gmail.com