Narrative Coffee Company: A Cozy Cafe Amid Makati Busy District
What sets apart your favorite coffee shop from the others is the experience, the people, and the stories you have shared. Narrative Coffee Company at Philam Life Building in Makati offers an intimate and soothing coffee experience.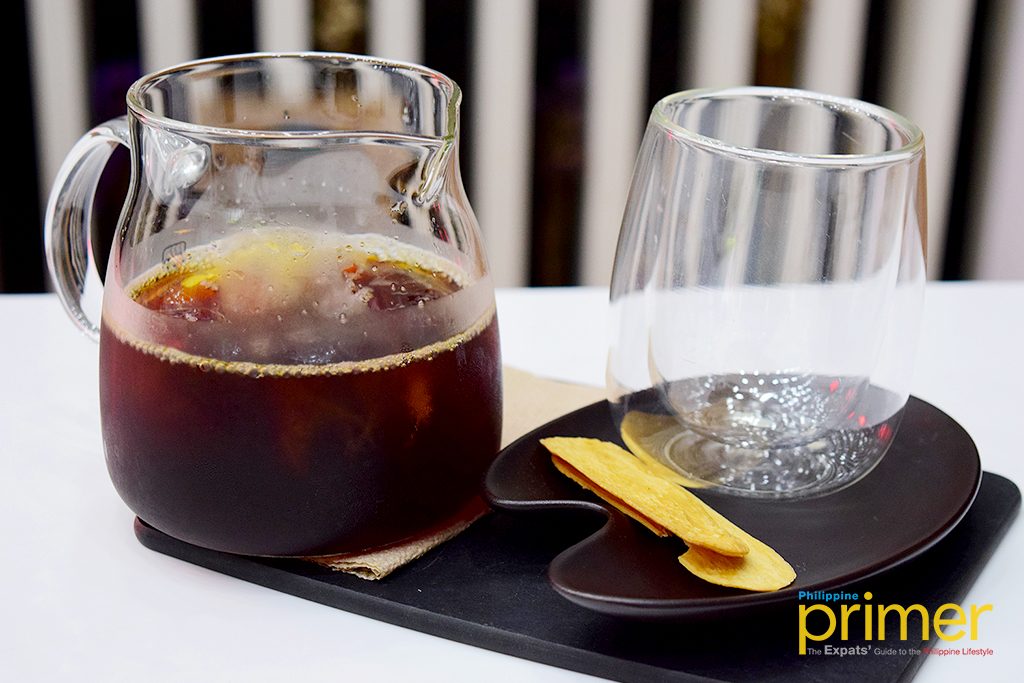 Iced Coffee (Php 180)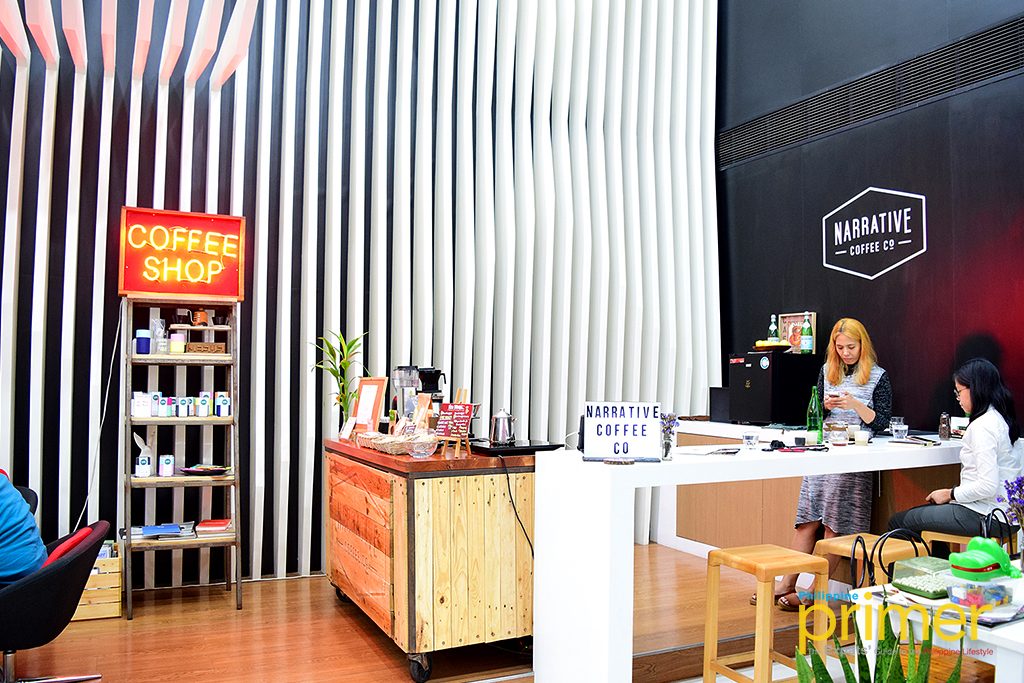 Simple and very comfortable is how Narrative keeps their space and their coffee 
At Narrative, they don't use complicated machines to make your coffee. The barista would hand-grind the coffee, prepare the filter and the coffee dripper, then proceeds to steep a wonderful cup of coffee. With a simple process to prepare your coffee, you get to drink your coffee without inhibitions.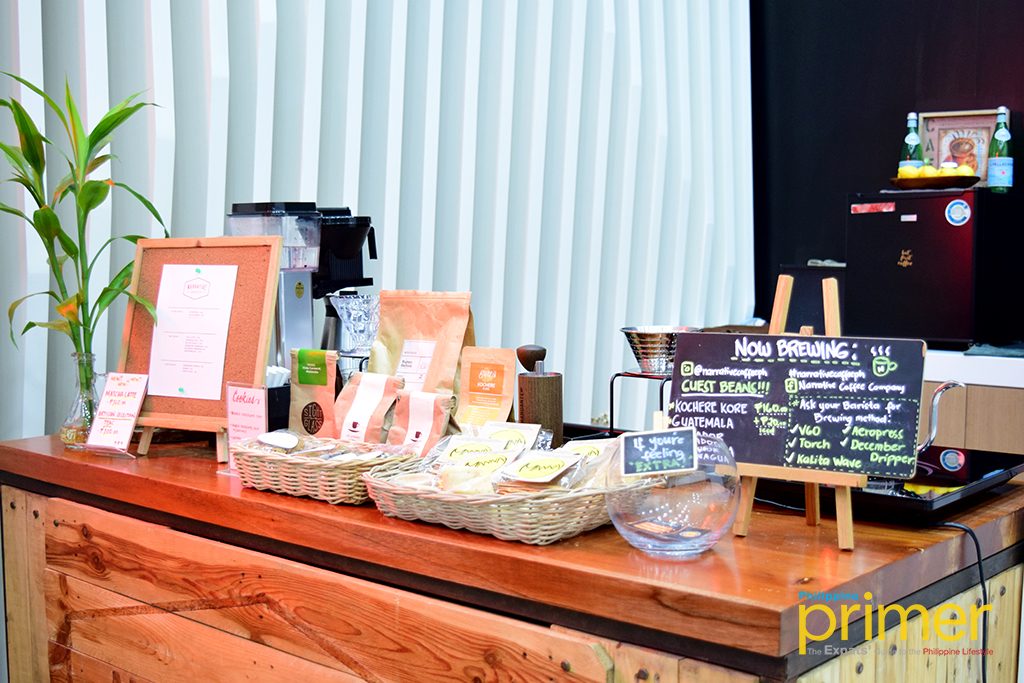 Their coffee changes every time and the brewing methods can change how the coffee tastes even more–experimentation is encouraged.
With few chairs and a countertop, where you can interact with the barista and have a wholesome conversation while appreciating the art of coffee preparation, Narrative is as simple as it gets.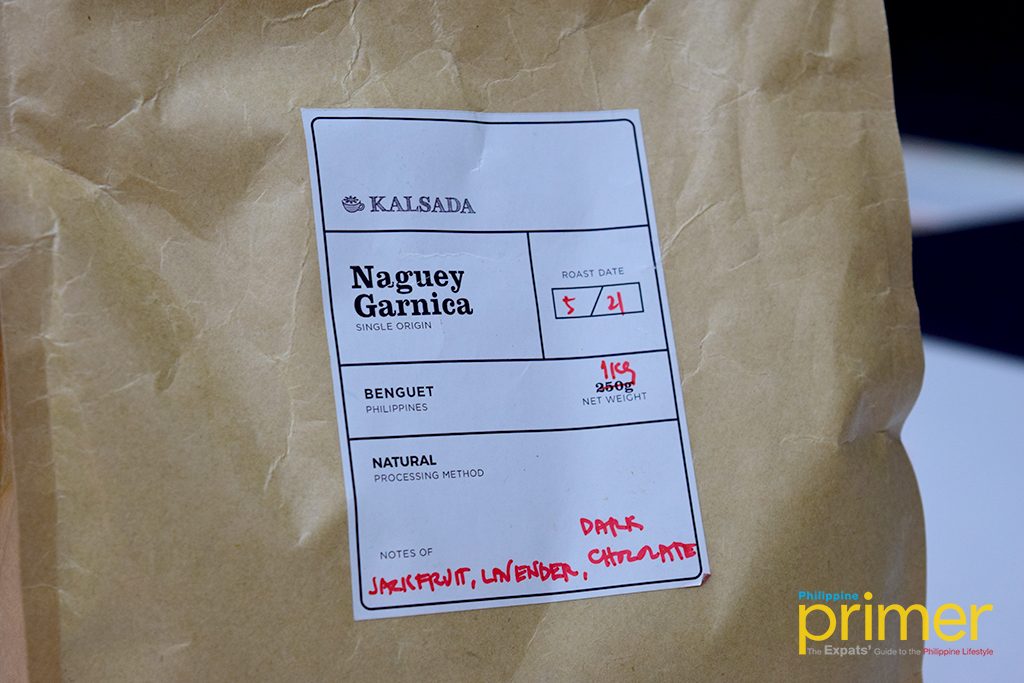 The coffee selection is one of the most interesting points of Narrative. The owners source whole coffee beans from their travels, gifts from friends, and from specialty coffee shops in Manila. They carefully curate their beans for their customers' taste and to also act as a conversation starter. They brew fresh coffee up to 1 month old otherwise, they would adjust the amount to still keep the body and the taste.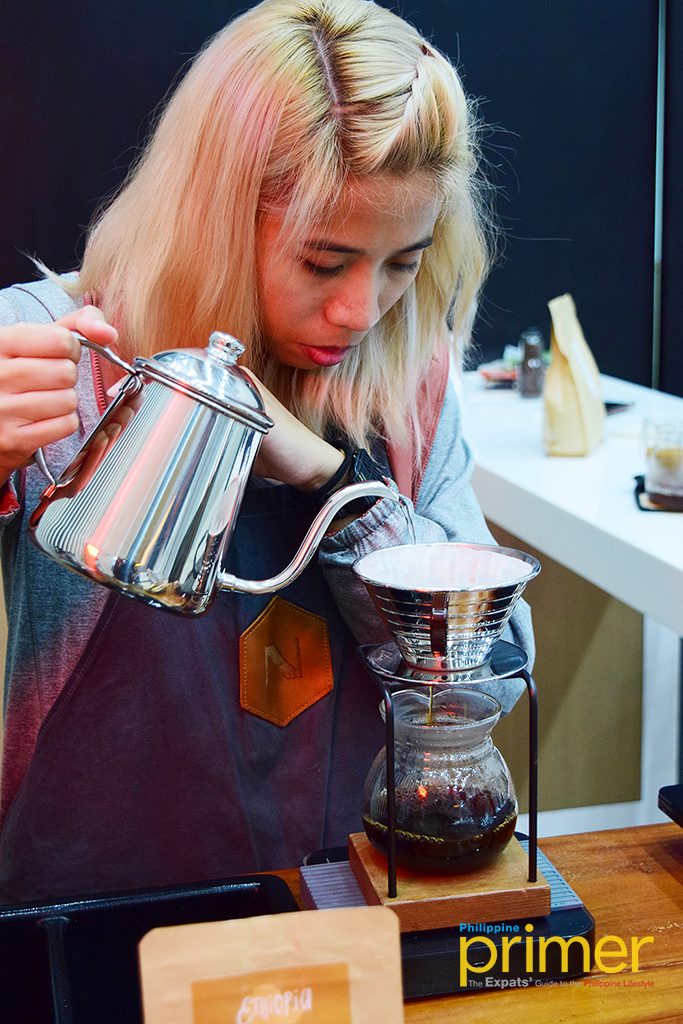 V60 brew
Owner Andi Trinidad encourages their baristas to experiment with the menu to serve specially hand-crafted coffee special to the customer. This creates a spontaneous and creative experience for both barista and customer. They used to share a space with The Office Project at Alpha Salcedo Condominium but ihas closed and moved to a new location still within Salcedo Village.
Visit Narrative Coffee Company at Lobby (GF), Philam Life Tower, Leviste Street, Salcedo Village, Belair, Makati City. It opens Monday to Saturday, 9:00 am to 6:00 pm. For more information, visit their Facebook page or call 0956-493-3920.
---
This also appears in Philippine Primer Japanese Magazine's September 2018 issue.
General Information
Lobby (GF), Philam Life Tower, Leviste Street, Salcedo Village, Belair, Makati City
0956-493-3920
9:00 am to 6:00 pm (Monday to Saturday)
Sunday
Cash