LIST: Exclusive Schools for Girls
In the article "Benefits of attending an all-girl school" published by the Hanger HallGirls, they have stated that schools create a culture of achievement in which academic progress is of great importance, and the discovery and development of a girl's individual potential is paramount.
With that being said, enrolling your child/children to an exclusive, all-girl school means sending them to a place where they, as girls, can take center stage and realize their potential to better face life after school. Have a look at some other exclusive schools for girls you may want to consider:
Manila
St. Scholastica's College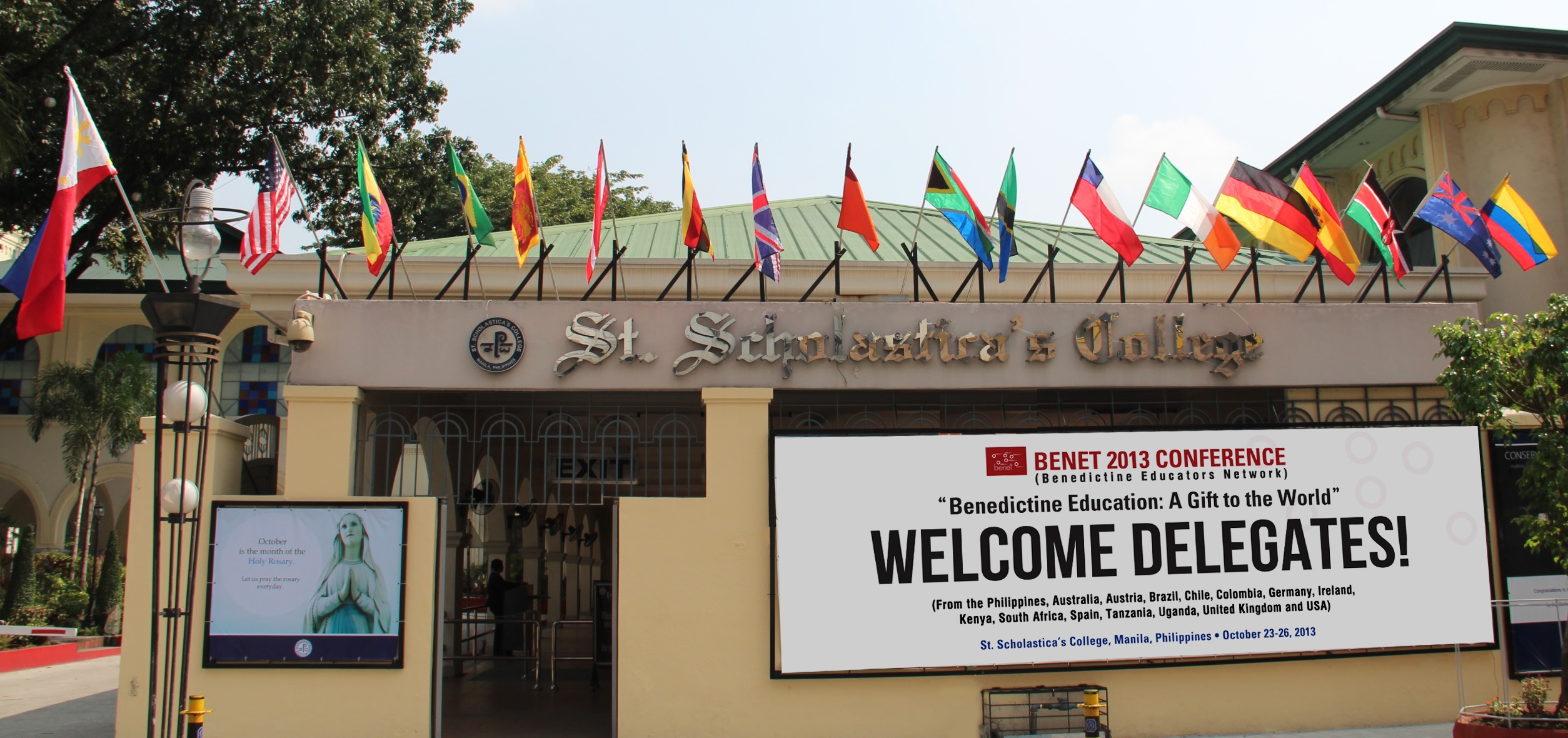 IMAGE from St. Scholastica's College-Manila
This is a Catholic institution for women established in 1906 under the management of the Missionary Benedictine Sisters of Tutzing. It started admitting high school students only in 1907 and opened its collegiate department in the year 1920. They are recognized by the Department of Education and the Commission on Higher Education. They are also a charter member of the Philippine Accrediting Association of Schools, Colleges, and Universities (PAASCU).
For inquiries, you may visit St. Scholastica's College at 2560 Leon Guinto Street, Taft Avenue, Manila City or contact them at 02-567-7686.
San Juan City
Dominican College
IMAGE from Dominican College
Dominican College stresses the need for every Dominican to be not only a man of prayer but a man of study as well. They trace their roots to the Dominican Friars of the Province of the Most Holy Rosary. They focus on the continuous development of the curriculum, formation of personnel and students, and the improvement of the school's educational services and operation. Dominican graduates on the other hand are called to project the light of truth and love by upholding the light of sound principles and values while being concerned with the welfare of others.
For inquiries, you may visit Dominican College at 179 F. Blumentritt St.,  San Juan City or contact them at 02-724-5406.
Immaculate Conception Academy (ICA)
ICA Greenhills is a non-stock, non-profit elementary and secondary school owned and directed by the Missionary Sisters of the Immaculate Conception. It is a congregation of women-religious founded in Canada by Venerable Délia Tétreault and caters mainly to Chinese-Filipino female students. Originally, ICA was considered an Anglo-Chinese School with a double curriculum (Chinese and English) but it was in the year 1954 when ICA became a Filipino school offering the Chinese Language Arts Program as an essential part of the curriculum.
For questions and other inquiries, you may visit Immaculate Conception Academy at 10 Grant, San Juan City or contact them at 02- 723-7041.
Muntinlupa City (Alabang)
PAREF Woodrose
IMAGE from PAREF Woodrose 
It is the very first school established by PAREF, a non-stock, non-profit organization of parents who want to be fully involved in providing their children a Christian education. It was established in 1977 and is one of the few remaining schools with seven years of elementary education in the country. The medium for instruction they use and observe is English for all subjects, except for the Filipino subject.
For inquiries, you may visit PAREF Woodrose at 1780 Acacia Ave, Ayala Alabang, Muntinlupa City or contact them at 02-850-6380.
Quezon City
Miriam College
Formerly known as "Maryknoll College", Miriam College was established in 1953 in Quezon City under the sisters of the Maryknoll Congregation of New York. It is a premier Filipino Catholic institution of learning that forms leaders in service who combine competence with caring, rooted in Filipino culture and Asian tradition, and citizens of the world. It offers excellent programs at the basic, tertiary, post graduate and adult education levels through learner-centered, value-integrating, research-based and innovative approaches.
For questions and other inquiries, you may visit Miriam College at Katipunan Ave., Loyola Heights, Quezon City or contact them at (02) 580-5400.
School of the Holy Spirit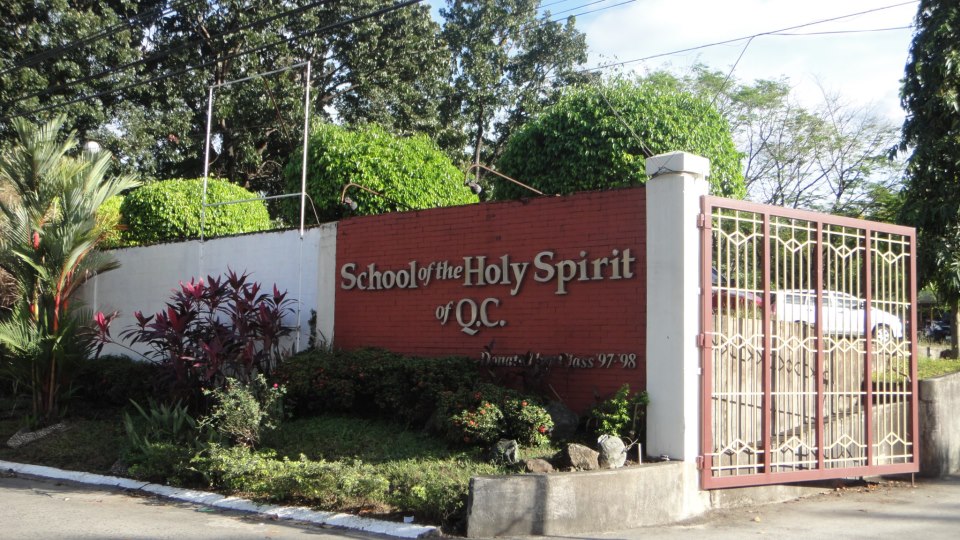 IMAGE from School of the Holy Spirit Quezon City's Facebook Page 
With a mission to build new generations of responsible citizens who are agents of change in society through Christian values and holistic formation, School of the Holy Spirit in Quezon City is definitely one of the exclusive schools for girls to consider. This school was first named as "Holy Ghost College" and was established on May 20, 1978 under the Missionary Sisters Servants of the Holy Spirit. Today, they continually journey with their students in living out the Trinitarian qualities of uniqueness, equality, constant communication, unity, and mission.
For questions and other inquiries, you may visit School of the Holy Spirit at F. Sotto St., BF Homes, Quezon City or contact them at 02-931-4049.
St. Pedro Poveda College

IMAGE from Saint Pedro Poveda College 's Facebook Page
Formerly known as the Poveda Learning Centre and Institucion Teresian, St. Pedro Poveda College is a private, Roman Catholic school exclusively for girls run by the Teresian Association of Lay Missionaries. It was founded in 1960, first offered kindergarten and primary classes, and began offering preschool, elementary and high school education only in the year 1969. Through the years, it has bagged a great number of awards in academics, athletics, performance, and more, while making their name known not only within Quezon City but within the country as well.
For questions and other inquiries, you may visit Pedro Poveda College at P. Poveda Street, Ortigas Center, Quezon City or contact them at 02-631-8756.
 Also Read: List: Exclusive Schools in Makati
---
Source: Hanger Hall A School for Girls