7 Malls in Divisoria to Visit for Convenient and Affordable Shopping Experience
Divisoria is best known as the land of cheap bargains. Through the years, several multi-level malls have risen in the vicinity, making shopping more convenient and hassle-free. Most of these are air-conditioned and have food stalls to guarantee the comfort of shoppers.
If you're visiting Divisoria soon, here is a list of malls and shopping centers you should definitely check out!
168 Shopping Mall
168 is almost synonymous with Divisoria itself for its popularity among shoppers. This mall has three levels with more than 300 stores that offer a good variety of products both for wholesale and retail purposes. Stalls selling RTWs, bags, and shoes are the majority in the mall.
A must-visit is the floor where you can scour stylish yet affordable formal wear like gowns and tuxedos. Novelty items, hardware, and even gadgets can also be found in the mall.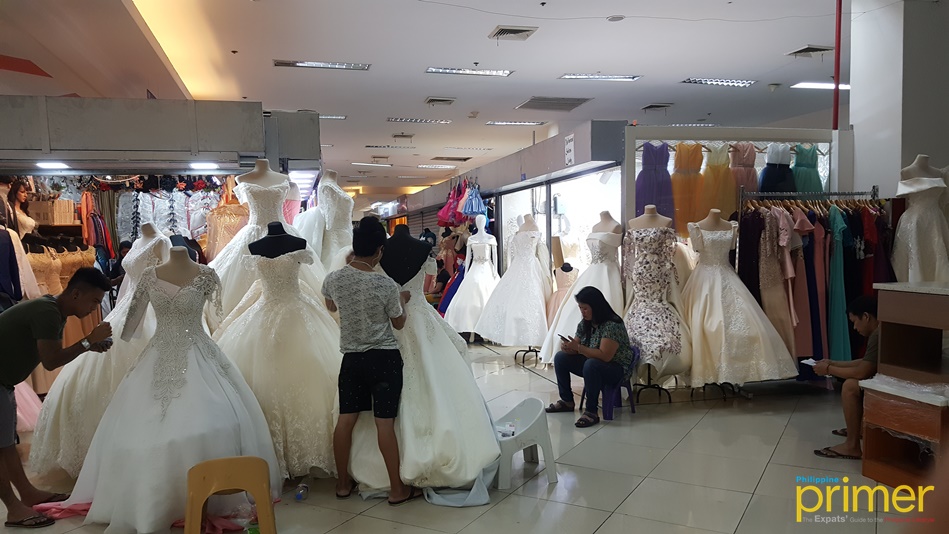 Address: 18 Soler St, Binondo, Manila
Business hours: 9 a.m. to 7 p.m.
Contact: 02-716-8168
Facebook: facebook.com/168shoppingmall
999 Shopping Mall
The bright green facade of 999 is hard to miss. This mall is comprised of two air-conditioned buildings with three floors each. Here, you can find stalls selling cheap overruns of clothing brands as well as general merchandise.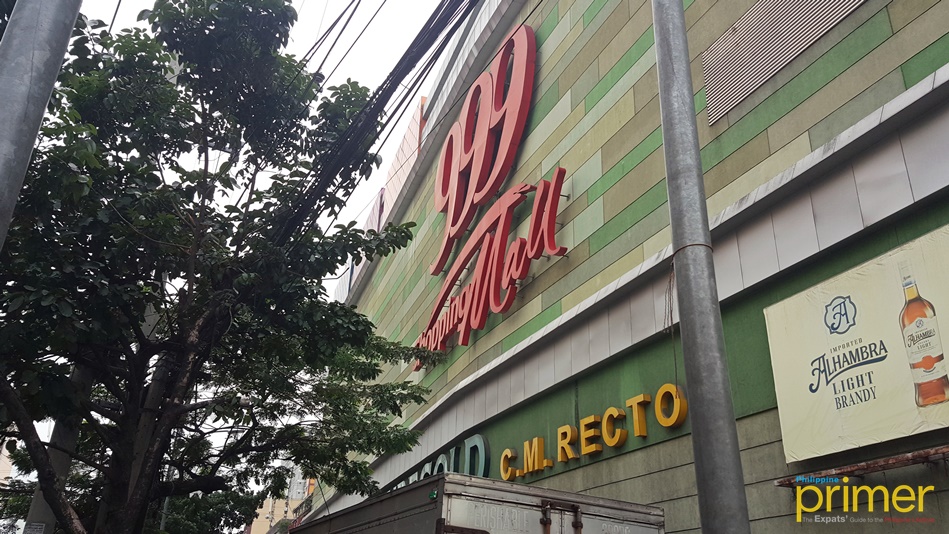 When you get tired of walking around and shopping, visit 999's food court and try dishes from Chinese-owned stalls!
Address: 1018 Soler St, Binondo, Manila
Business hours: 9 a.m. to 7 p.m.
Tutuban Commercial Center
What was once a train station is now one of the first shopping centers in Divisoria. Tutuban Center has seven sections, namely Centermall, Prime Block, Cluster Building, Night Market, Foodstreet, TC Shopping Plaza, and Tutuban Mall Exhibit—which cover all your shopping needs.
This one-stop destination combines specialty shops and branded boutiques with wholesale textile stores, novelty merchandise, and even home furnishings.
Address: Claro M. Recto Ave. cor. Dagupan St, Tondo, Manila
Business hours: 9 a.m. to 12 a.m.
Contact: 02-8251-1661
Website: tutuban.com.ph
Facebook: facebook.com/TutubanCenter
11/88 Mall
If you want to avoid the hectic crowds of other malls, you can opt to visit 11/88. Located in the middle of Lucky Chinatown Mall, City Place Square, and 999 Mall, the three-story building has stores selling RTWs, home decors, toys, Chinese alternative medicine, gadget stores, and more.
Address: Reina Regente St, Binondo, Manila
Business hours: 8 a.m. to 7 p.m.
Divisoria Mall
Divisoria Mall is another alternative for the more crowded aforementioned shopping centers. It has pretty much all the items you go to Divisoria for, not to mention food stalls for when you get hungry in the middle of shopping. Local bands and performers also sometimes perform gigs here.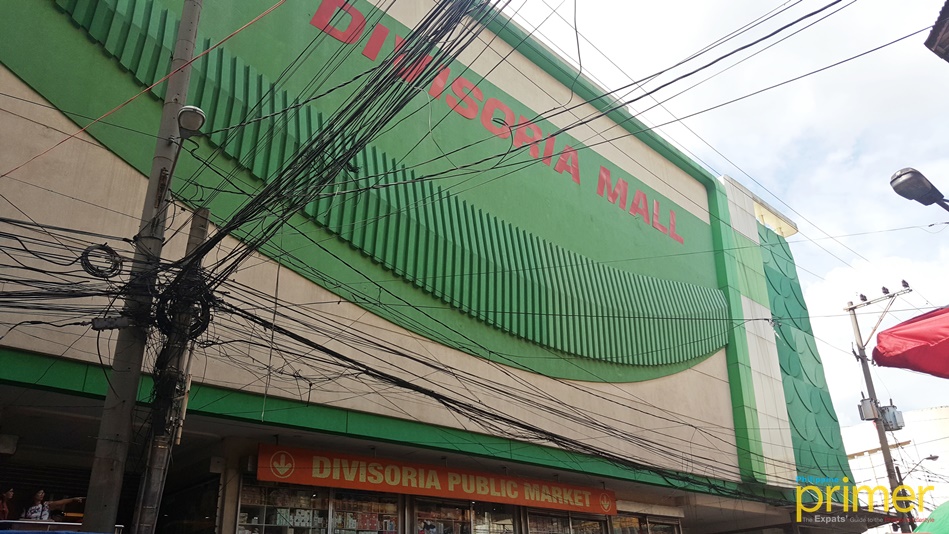 Address: Bounded by Tabora, Commercio, Sto. Cristo & M. de Santos Streets, Manila
Business hours: 7 a.m. to 7 p.m.
Contact: 02-243-7120
Facebook: facebook.com/DivisoriaMallOfficial
Lucky Chinatown Mall
Lucky Chinatown Mall is an upscale lifestyle center situated between Chinatown and Divisoria. It is also a venue for various Chinese celebrations such as the Mid-Autumn Festival and Chinese New Year Countdown.
One of the must-visit places in the mall is the Chinatown Walk where bits of Binondo's past can be experienced. It has a street concept that revives the famed old Chinatown.
Address: Binondo, Manila
Business hours: 9 a.m. to 10 p.m.
Contact: 02-8576-8139
Facebook: facebook.com/LuckyChinatown
Dragon 8 Shopping Center
This six-story modern shopping center opened in 2015 with the purpose of taking advantage of the demand for tiangge malls. It houses stalls selling general merchandise, textile, and wedding & debut-related accessories, as well as food establishments and carts.
Dragon 8 is also equipped with a supermarket and drugstore providing you a complete shopping experience.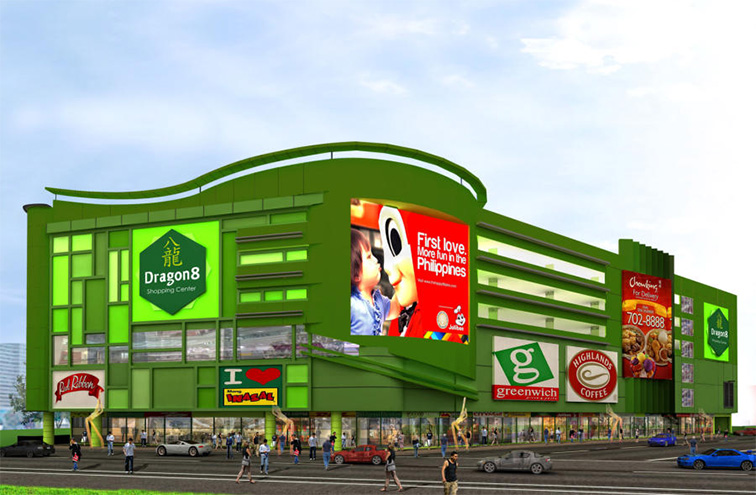 Address: 47 Claro M. Recto, Tondo, Manila
Business hours: 8 a.m. to 8 p.m.
Contact: 02-567-0617
Website: dragon8.com.ph
Facebook: facebook.com/D8Mall
Which of these malls would you like to visit next? Tell us in the comments below! Happy shopping!