List: Exclusive Schools for Boys
In the article "The Advantages of a Boys School" written by Robert Kennedy, he stated that for some boys, a traditional classroom model can provide distractions and create unnecessary challenges as they learn. That is why some families choose to enroll their sons in private all-boys schools as opposed to the more traditional co-ed school.
With that being said, enrolling your child/children to an exclusive, all-boy school means sending them to a place where they, as boys, can take center stage and realize their potential to face life after school. Have a look at some exclusive schools for boys you may want to consider:
Mandaluyong City
La Salle Green Hills (LSGH)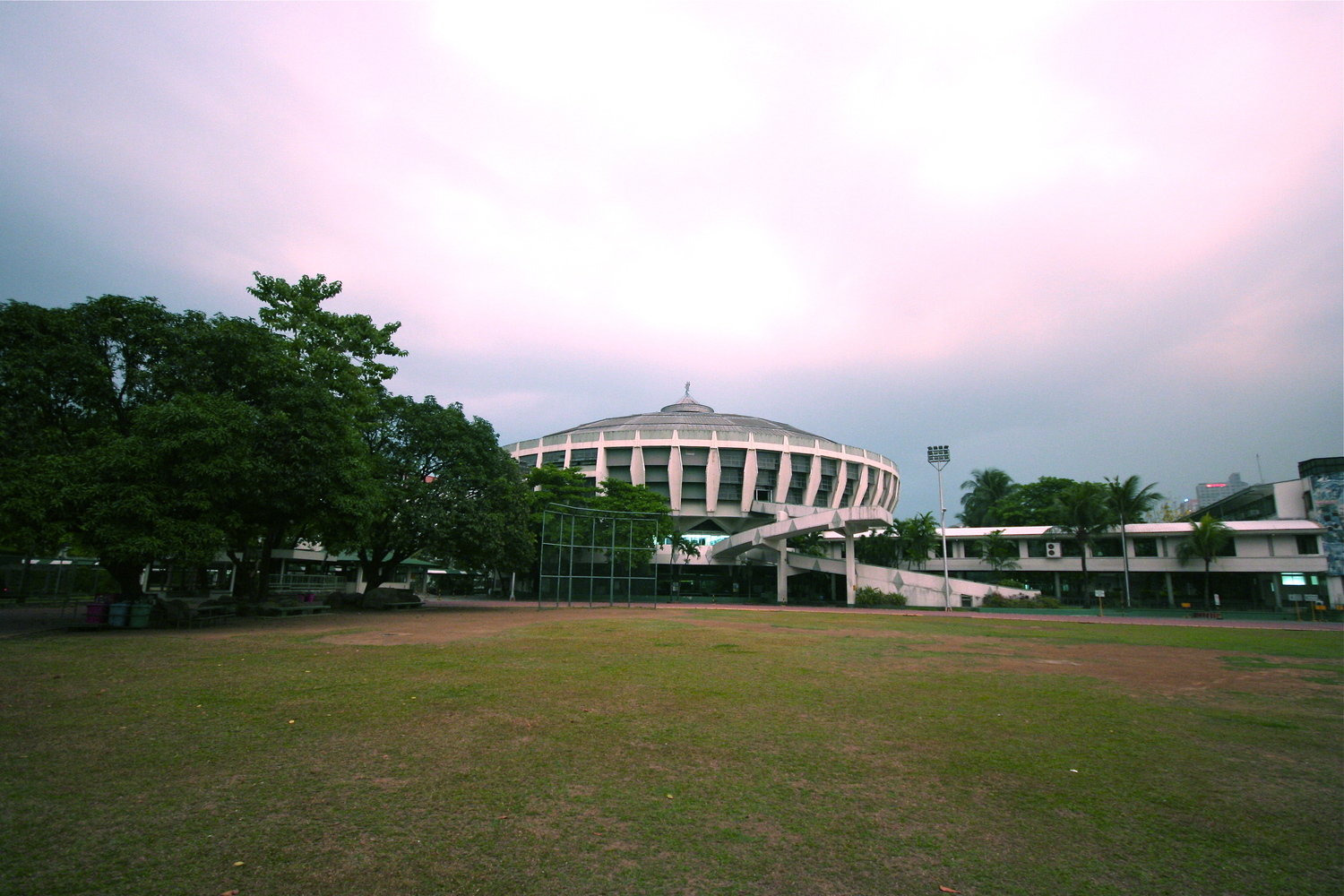 /IMAGE De La Salle Philippines 
Founded in 1959, La Salle Green Hills (LSGH) has become one of the most prestigious schools in the Philippines. It is the only boys' school among all the De La Salle chain of universities. Multiple buildings house the various educational facilities and classrooms for all levels, from pre-school to high school. The school is mainly Catholic but they also accept children of different religions. Most of the classes are conducted in English, recommendable and comparable to those of international schools. However, non-Filipino students will have to take the "Special Filipino program" in order for them to understand Filipino subjects.
For questions and other inquiries, you may visit La Salle Green Hills at Holy CrosS, Mandaluyong City or contact them at 02-721-0296.
Lourdes School of Mandaluyong (LSM)
/IMAGE Lourdes School of Mandaluyong
This school was the result of the ambitious missionary zeal of the Capuchin friars in the Philippines who saw education of young people as a viable apostolate in the Philippines. It only started with started with 100 students in Grades One to Four with Rev. Fr. Gregorio Goicoechea, OFM Cap. as its first Headmaster. For about 55 years and counting, LSM has become an educational landmark for it has remained true to its ideals of Holiness, Excellence and Service.
For questions and other inquiries, you may visit Lourdes School of Mandaluyong at Shaw Boulevard, Greenhills, Mandaluyong City or contact them at 02-631-1921.
Don Bosco Technical College (DBTC)
/IMAGE Flickr
This is is a private Catholic educational institution, owned and operated by the Salesians of Don Bosco. It offers all-boys elementary and an academic and technical curriculum junior high school education, senior high and tertiary education, as well as vocational training for out-of-school youth. After being established in 1953, Don Bosco Technical College Mandaluyong is considered as the very first Don Bosco Educational Center in Metro Manila. As a catholic school, they focus on holistic personal growth and integral ecology along with the promotion of active participation and collaboration of all to uphold social justice and equity.
For questions and other inquiries, you may visit Don Bosco Technical College at 736 General Kalentong St., Mandaluyong City or contact them at 02-531-8081.
Marikina City
Marist School
/IMAGE Marist School's Facebook Page 
This is a Catholic educational community established by the Marist Brothers in 1964. It opened its doors to its first 150 elementary pupils enrolled in Prep, Grades 1,2,3, and 4 with Br. Bernard Curtin, FMS as the school's very first director and master of scholastics.  It is an educational institution that aims to form the young in becoming not only virtuous citizens but become good Christians as well.  Today, Marist is one of the first schools in the Philippines to have been granted a Level III accreditation by the Federation of Accrediting Agencies of the Philippines (FAAP).
 For questions and other inquiries, you may visit Marist school at #83 Champagnat Avenue, Marikina Heights, Marikina City or contact them at 02-942-0426.
Muntinlupa City (Alabang)
 PAREF Southridge School
/IMAGE PAREF Southridge
It is a private school that offers primary, intermediate, and secondary education for boys. The school was founded in 1979 by the Parents For Education Foundation Inc., a non-profit foundation formed by a group of parents who envisioned a group of schools that would offer values-based formation during the formative years of children. Apart from their regular class schedules, it was in 1987 when Southridge opened its Night School Program, a full high school scholarship for indigent but academically-deserving students from Muntinlupa City and other neighboring areas like Parañaque, Las Piñas, Pateros and Makati.
For questions and other inquiries, you may visit PAREF Southridge at Hillsborough Subdivision, West Service Road, Muntinlupa City or contact them at 02-8080.
Quezon City
 Ateneo de Manila University (ADMU)
/IMAGE adm596367 in WordPress
It is a Catholic school exclusive for boys. It has programs based on Jesuit education with the motto "A Person for Others." Its strategically located school buildings and facilities in its Quezon City campus help make a safe and peaceful atmosphere for learning for all its students from grade school to high school. This school provides a well-balanced type of education that nurtures its students to be academically competent and also focuses on forming the Christian values of the youth, to become leaders in the service of God.
For questions and other inquiries, you may visit Ateneo de Manila University at Katipunan Ave., Quezon City or contact them at 02- 426-0001.
Claret School of Quezon City
/IMAGE Wikimapia
It is a Catholic school named after its patron, Saint Anthony Mary Claret who founded the Congregation of the Missionary Sons of the Immaculate Heart of the Blessed Virgin Mary in 1849 in the city of Vic, Spain. It envisions a community of disciples that is academically excellent and faithful Servant of the Word. As a Catholic institution, Claret School of Quezon City aims to develop individuals who are competent in the exercise of intellectual faculties and outstanding in the practice of Christian values while continuously working for the promotion of Justice and Peace for the preservation of the Integrity of Creation.
For questions and other inquiries, you may visit Claret School of Quezon City at Mahinhin St., UP Village, Diliman, Quezon City or contact them at 02-921-6587.
Lourdes School Quezon City
/IMAGE David Montasco Snapshots 
It traces its humble beginnings to St. Francis of Assisi who followed the poor and crucified Christ and loved humanity and all creations. It started out with just 11 well selected lay teachers with Fr. Jesus de Ansoain as Rector and principal. Since then, it has emerged as one of the finer schools in Metro Manila. Today, LSQC boasts of a roster of administrators and teachers who are continually making abstractions about and practices pedagogical approaches which would be described as constructive, humanist, reflected, research-oriented, integrative and transformative.
For questions and other inquiries, you may visit Lourdes School Quezon City at Kanlaon Cor. Don Manuel Sts. Sta. Mesa Heights, Quezon City or contact them at 02-731-5127.
San Juan City
Aquinas School
/IMAGE Panoramio
Aquinas School is a Dominican educational institution established for the holistic formation of the young to become men of truth and compassion through a Gospel-centered education. Like all Dominican institutions in the Philippines, it focuses on the total formation of its students through the harmonious development of its physical, intellectual and moral endowment to the utmost of their capabilities, preparing them for a mature life in freedom and responsibility.
For questions and other inquiries, you may visit Aquinas school at 1136 Blumentritt Rd, San Juan or contact them at 02-454-6669.
Xavier School
/IMAGE Wikimedia
It is a Jesuit Catholic college preparatory school with a distinct Chinese and Filipino character. Founded and managed by the Society of Jesus, the school is a K-12 school, offering a three-level curriculum: Early Education, Grade School, and High School. Its educational philosophy is based on the 400-year old tradition of Jesuit education, the formation of an individual who is a product of a liberal education, with a special concern for the development of personal discipline, a drive for the pursuit of academic excellence, and a commitment to service.
For questions and other inquiries, you may visit Xavier school at 64 Xavier Street, Greenhills, San Juan or contact them at 02-723-0481.
Also Read: List: Exclusive Schools in Makati City 
---
Source: Robert Kennedy's The Advantages of a Boys School
Image Source: De La Salle Philippines , Flickr, Marist School's Facebook Page, PAREF Southridge, adm596367 in WordPress, Panoramio, Lourdes School of Mandaluyong, David Montasco Snapshots, Wikimedia