Let's Go to Baguio City: A Weekend Guide to the City of Pines
Weekend trips typically call for "short" drives, especially if you live in Metro Manila. One of these destinations is Baguio City.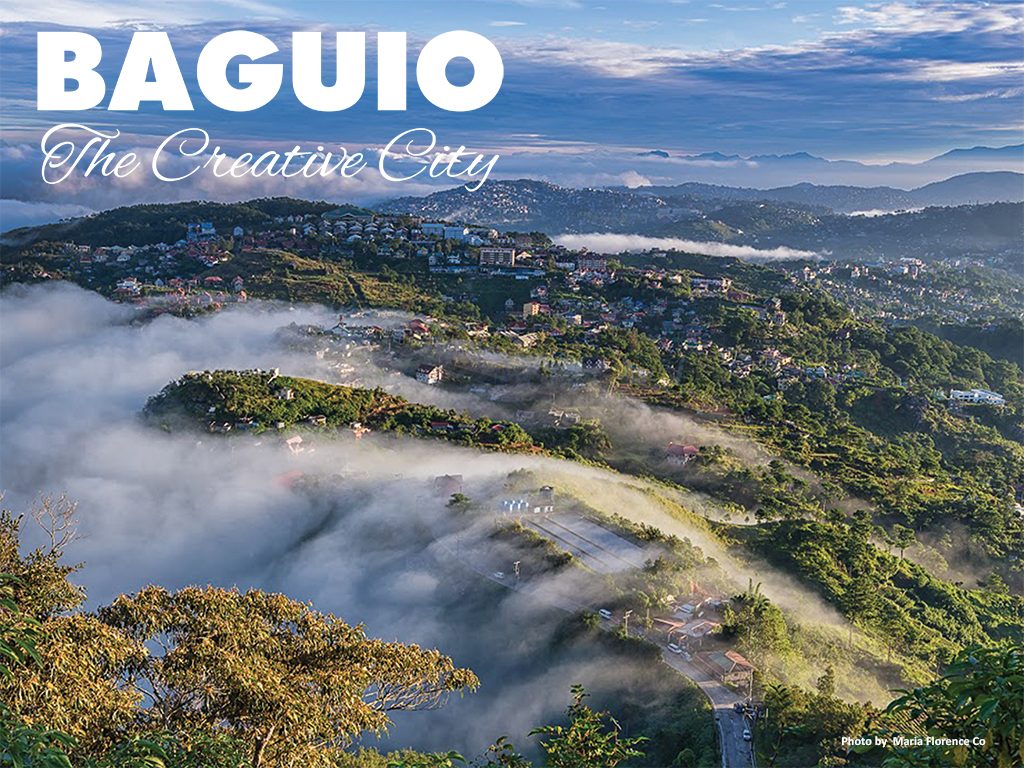 Known as the City of Pines, the Summer Capital of the Philippines, and, more recently, a UNESCO Creative City, Baguio City is now easier to get to from Metro Manila, so much so that a weekend trip isn't as far-fetched as it once was. It's not exactly a new tourist destination, but there are ways you can enjoy the City of Baguio even if you go through the classic tourist spots.
Getting to Baguio
A drive to Baguio used to take anywhere between 8-9 hours, but with the opening of the Pozzorubio exit at the Tarlac-Pangasinan-La Union Expressway (TPLEX), it will only take you 4-6 hours to get to Baguio (including the at times hellish traffic in Metro Manila)—and that's if you're fine with driving uphill with a sheer drop on the left side of the road.
If you're not too comfy with driving in those conditions, you can always take a Victory Liner bus from either Pasay or Cubao. We recommend taking the 6:15 am First Class bus from Pasay at Php 780 per person. It's a steeper ticket price than a regular airconditioned bus (Php 455/person), but it more than makes up for it with more room (only 3 seats per row) and a faster trip (no stops 'till you get to Baguio!). If you need to go, there is a toilet onboard the bus.
Getting around Baguio
As a first-class city, Baguio is quite adept at moving its people around town. You can either take a cab from your hotel in Baguio to wherever you want to go and not be afraid of being overcharged, ride a jeep, or even walk from one part of the city to another. It's a bit of a workout, but you will get to enjoy more of Baguio's sights and sounds on foot.
Other places just outside the city proper (like BenCab Museum and Tam-awan Village) are no more than 30 minutes away, also accessible by cab or jeep.
Places to visit
Baguio is a treasure trove of culture, especially if you're looking for pre-colonial artifacts (i.e. before the Spaniards came), even though the city itself was born during the American occupation. Here's a rundown of the places you should not miss if you're planning to spend a weekend in Baguio:
Burnham Park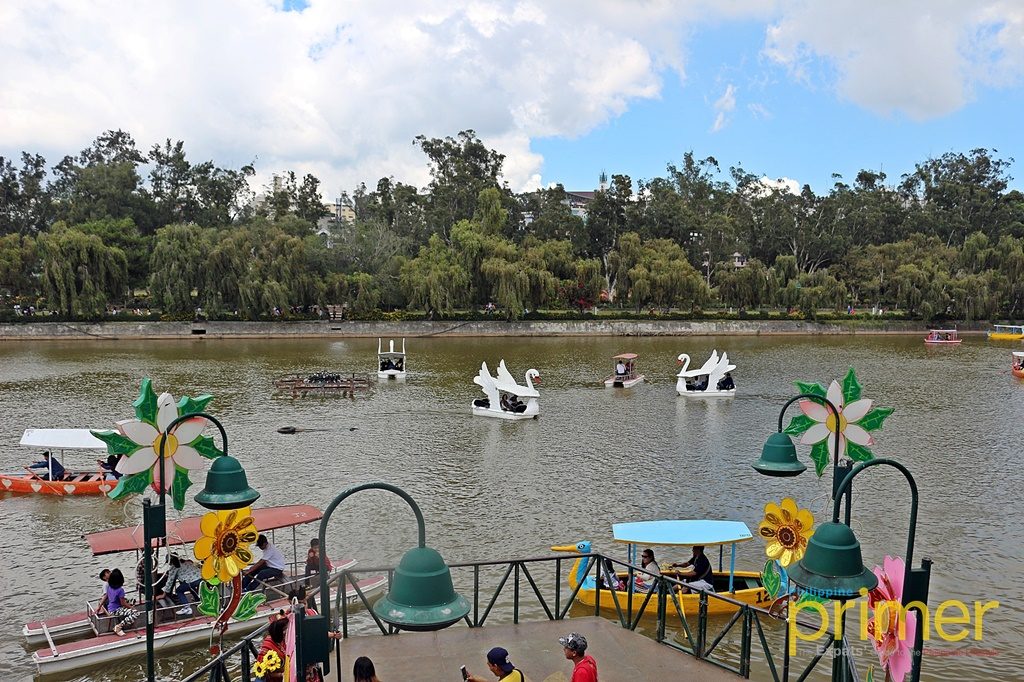 PRIMER FILE PHOTO
A classic Baguio tourist spot, Burnham Park is located in the heart of Baguio City. It has a mix of activities that will undoubtedly take you at least the whole afternoon to try. Go for a ride in one of the many boats that line the corners of Burnham Lake. You can also rent a two-seater chopper bike or a non-motorized go-kart for less than Php 100.
BenCab Museum
PRIMER FILE PHOTO
It's located outside the city, but a trip to Baguio is hardly complete without visiting BenCab Museum. Located in Tuba, Benguet, it's a museum that houses some of the works of renowned National Artist Benedict "BenCab" Cabrera. Entrance to the museum is only Php 150, but what we want you to do is to take the Eco-trail guided tour BEFORE going around the museum.
Tam-awan Village
PRIMER FILE PHOTO
A popular hang-out for Baguio's artists is Tam-awan Village. Located about 20 minutes from downtown Baguio, it's home to artworks that showcase Cordilleran culture. Modeled after a tribal village, it features several galleries that house works of art from both local and visiting artists. It also has its own cafe where you can sample authentic Cordilleran cooking.
Night Market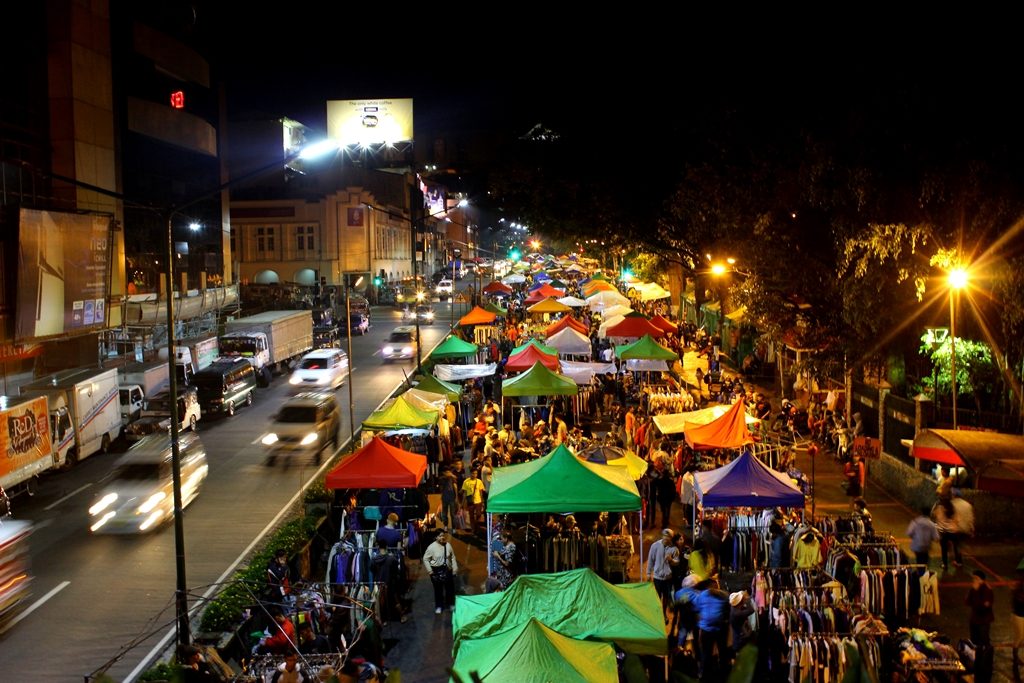 Photo Jude P. Pudlao/BAGUIO CITY TOURISM OFFICE
Besides experiencing the city's vibrant arts scene, tourists in Baguio find it hard to leave without at least trying to find something from the popular Night Market. It's a flea market where you can find almost any type of casual clothing you can think of: jeans, sneakers, dress shoes, jackets, and the like. It takes up half of Harrison Road, located northeast of Burnham Park, and starts between 9 and 9:30 pm.
Session Road
PHOTO Martin Saupan/BAGUIO CITY TOURISM OFFICE
It's not a night shot, but Baguio's Session Road is a hotbed for anyone looking for new restaurants to visit in Baguio City. At night, it turns into a dining hotspot with its many bars and restaurants bringing in locals and tourists alike. If you want to try out a new restaurant or find a new hangout in Baguio, chances are you'll find yourself strolling along Session Road.
Sample Weekend Itinerary
Baguio has a lot to offer in terms of food, culture, and nightlife. Day trips to Baguio are often frowned upon because of how far it is from Metro Manila, so it's best to go there on a 2-3 day visit. Here's a sample itinerary if you're looking to make the most out of a 3-day, 2-night visit to Baguio:
Day 1
6:15 am – Departure from Manila
12:15 pm – ETA Baguio City
12:30 pm – Lunch at Cafe by the Ruins Dua
It's one of the first restaurants you'll see once you get to Baguio City: Cafe by the Ruins Dua. Make sure you ask for their specials, like Ole Nick's open face tuna sandwich.
2:30 pm – Check-in at your hotel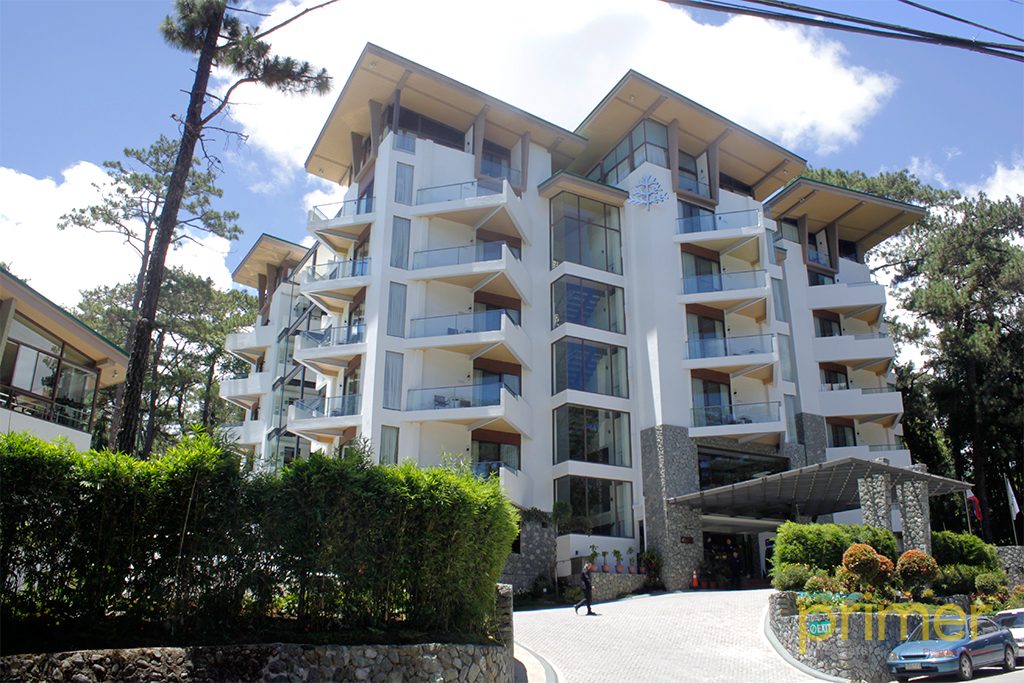 Baguio City has a lot of hotels to choose from, but we recommend Grand Sierra Pines. They've taken what Baguio City is best known for (pine trees and Cordilleran Culture) and integrated it into their design. It's also close to Mines View Park.
4:30 pm – Visit Mines View Park
5:30 pm – Visit The Mansion
6:30 pm – Dinner at Outlook Steak & Grill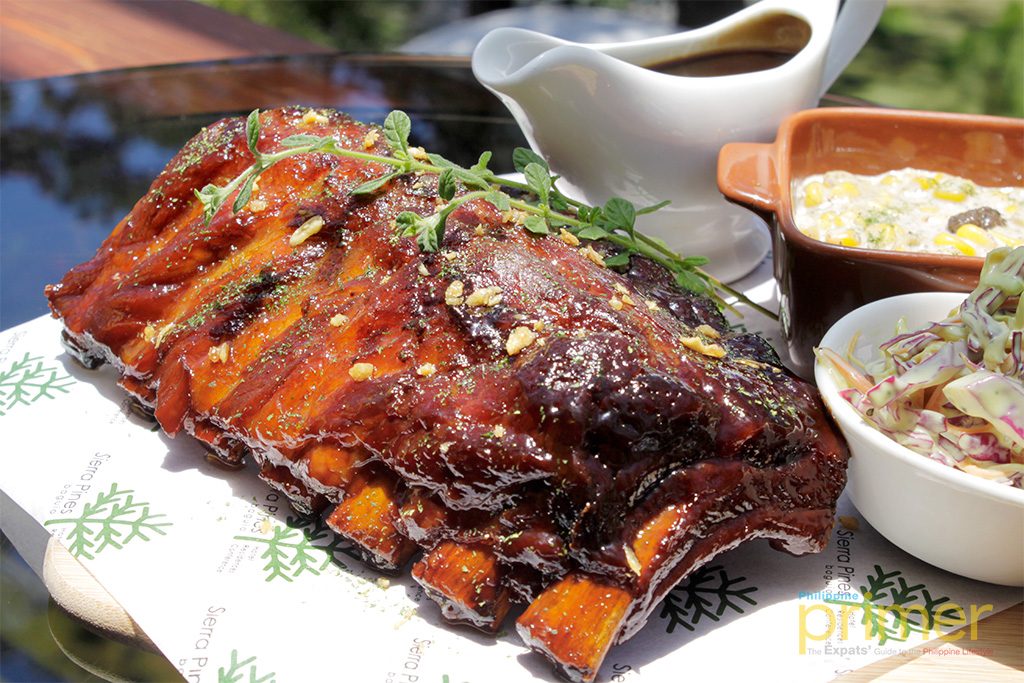 How can you say no to this delicious set of baby back ribs? If you're staying at Grand Sierra Pines, then head for The Outlook Steak & Grill for dinner and a nightcap.
8:30 pm – Rest
Day 2
7:00 am – Breakfast (hotel restaurant)
8:00 am – Leave for BenCab Museum
9:00 am – ETA BenCab Museum
11:00 am – Leave BenCab Museum
12:00 pm – Lunch at Hill Station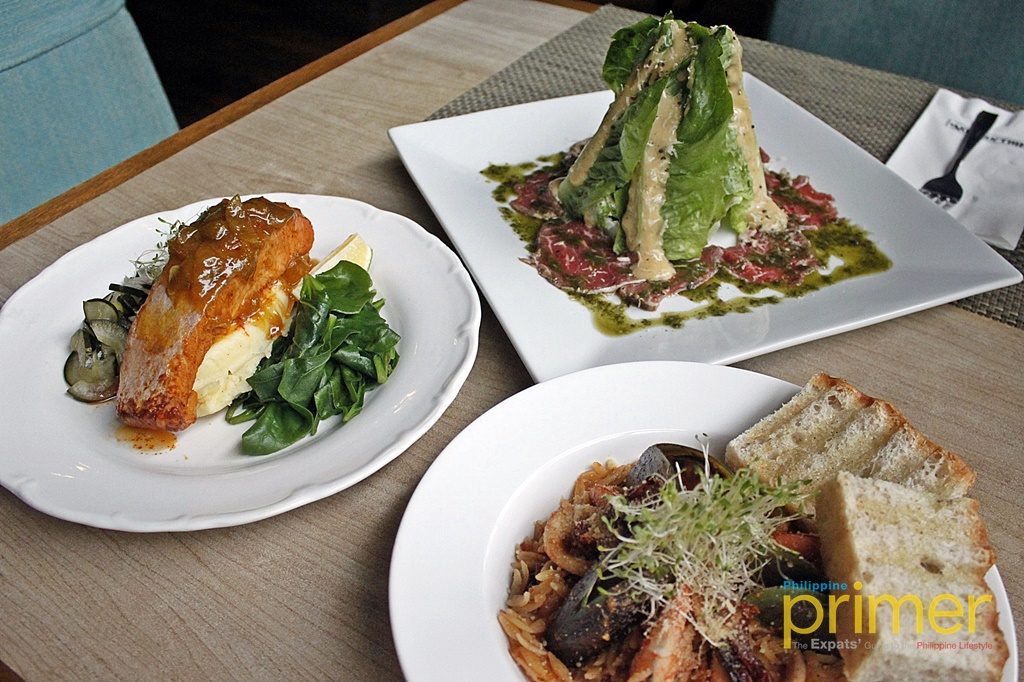 Enjoy a meal at one of Baguio's most iconic restaurants: Hill Station. Located inside Casa Vallejo, it's a tribute to Baguio's culinary beginnings.
2:00 pm – Visit Burnham Park
4:00 pm – Visit Camp John Hay
6:00 pm – Dinner at Baguio Craft Brewery
A full table spread at Baguio Craft Brewery. Yes, they serve beer, but that doesn't mean it's all you can have at Baguio Craft. Their second floor is now a tasting room, while the third floor has been turned into a bar and restaurant.
9:00 pm – Baguio Night Market
10:00 pm – Night-out at Session Road
Day 3
8:00 am – Breakfast at Cafe by the Ruins
9:30 am – Visit Tam-awan Village
11:30 am – Lunch at Farmer's Daughter Restaurant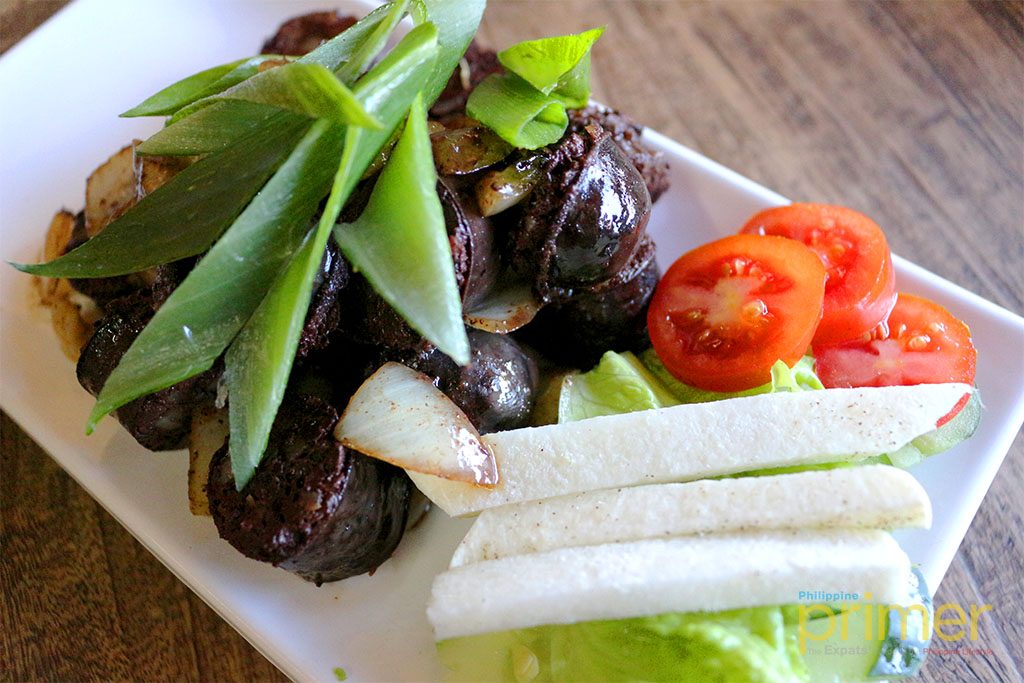 A plate of pinuneg or pork blood sausage at Farmer's Daughter is a steal, especially for lunch. The restaurant is a short walk from Tam-awan, making this an easy trip for lunch. You can also eat at Tam-awan, but we prefer the whole shebang.
1:00 pm – Travel back and check-out of the hotel
1:30 pm – Go to SM Baguio, leave bags at the baggage counter
2:00 pm – Go to Baguio City Market, Mines View Park, or Good Shepherd for souvenirs
6:10 pm – Ride bus to Manila
12:10 am – Latest ETA in Manila
It's not the perfect guide, but it's one that maximizes your time at each location. We'll leave the expenses to you, as it depends on whether you're traveling solo or with your friends and/or family.
If you'd like to make your own itinerary, or simply explore Baguio without a definite itinerary, check out our feature here: #PrimerGoesTo Baguio: The Creative City.
---
Written by Andronico Del Rosario