A Woven Tradition: The Iraya-Mangyan Community of Puerto Galera
Living in the foothills of Mount Malasimbo, the Iraya-Mangyans are the indigenous people of Oriental Mindoro who are known for their skill of nito-weaving, a preserved tradition that celebrates their unique art form.
Nito baskets by the Iraya-Mangyan community/IMAGE Ayala Foundation
It was in 1989 when Doña Bea Zobel of the affluent Zobel de Ayala family got wind of the Iraya-Mangyan community. Upon learning about the Iraya-Mangyan group, one of the several Mangyan groups residing in Mindoro, Doña Bea became interested in helping them by providing education, housing management, health, and livelihood programs through the Ayala Foundation Inc. (AFI) which facilitates the Sustainable Livelihood program in the community.
The children of the Iraya-Mangyan community./IMAGE Ayala Foundation
In this livelihood program, AFI and the Sisters of Charity of St. Anne. committed to supporting the Iraya-Mangyans by providing livelihood programs through their tradition of nito-weaving. This deep-rooted tradition has been the primary source of income of the Iraya-Mangyans as they weave using a certain vine called nito that can be found in the forest that is used for basketry and handicrafts.
Iraya-Mangyan products are available in Greenbelt 5, Glorietta 1, Alabang Town Center, and UP Town Center
"The woven items made by Iraya-Mangyan artisans had the potential to reach a wider market, so Doña Bea worked with Ayala Foundation in honing their skills through training programs and other forms of support," said Paz Baylon, Ayala Foundation's Program Manager for the Iraya-Mangyan project. "This way, the Iraya-Mangyans honed their weaving expertise by helping them use sewing machines, which expanded their opportunities from basketry to venturing into dresses, bags, and accessories."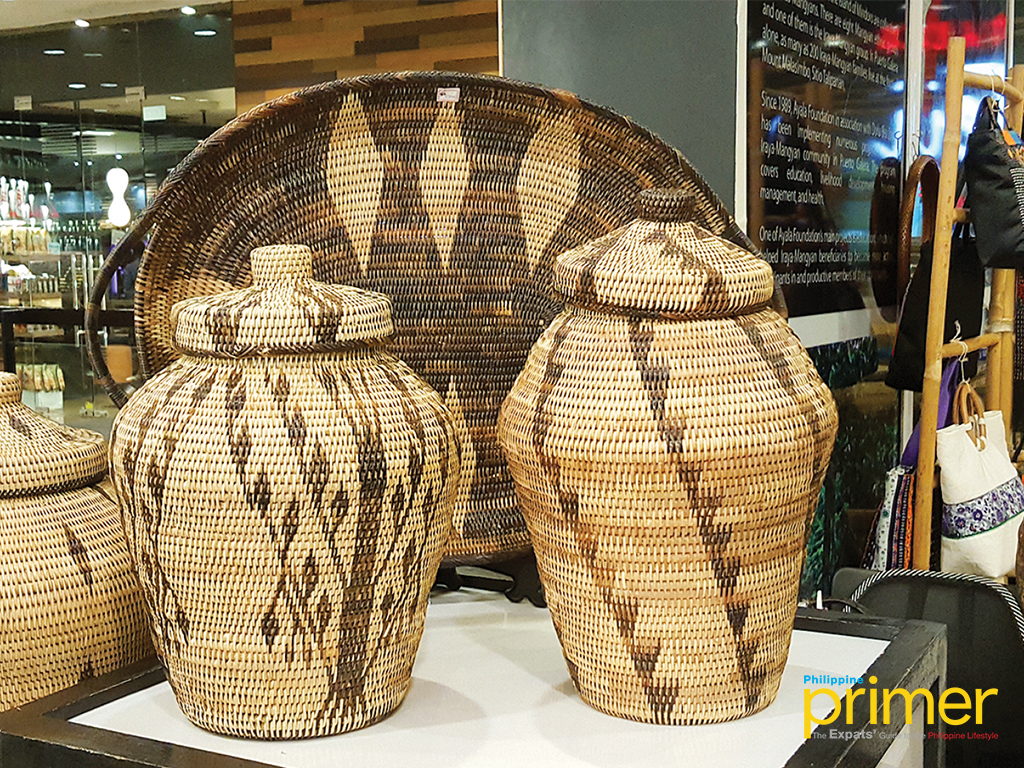 Nito baskets used as home décor
"The designs are their original concept," said Paz when asked about the Iraya-Mangyans' concept of creation. The particular designs, according to Paz, are traditional — the patterns are either geometric, or are based on what they see in nature, such as trees and leaves .
At present, the Iraya-Mangyans now produce functional items such as hot pads, fruit baskets, trays, lamp shades, and fashionable accessories such as bags, necklace, and earrings with prices ranging Php 450 to Php 5,900.
Iraya-Mangyan artisan at work/IMAGE Ayala Foundation
Iraya-Mangyan on-site community/IMAGE Ayala FOundation
The weaving is done on-site where the Iraya-Mangyans live. Although the majority of the weavers are women, there are also men who are into weaving, totaling into more than a hundred Iraya-Mangyans under this livelihood project of the Ayala Foundation.
"Before, it takes them a month to produce a single item but now, they can do it in just three days," mentioned Paz as the Iraya-Mangyans continuously train to create more pieces as possible to augment their income.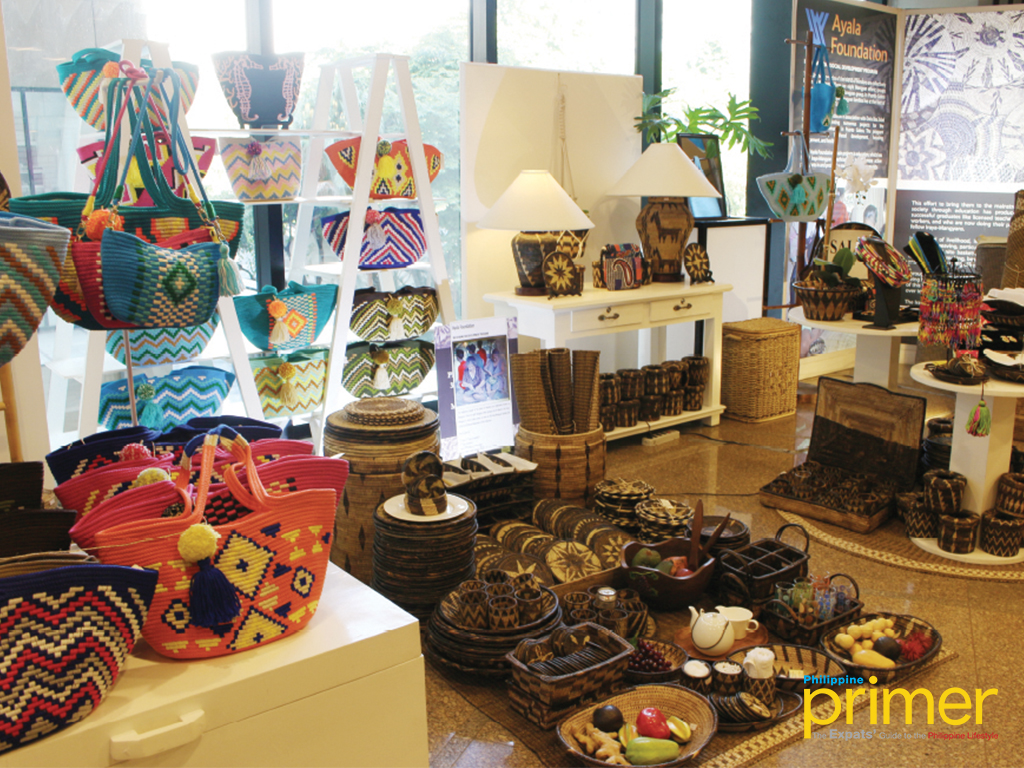 Colorful woven bags handcrafted by Iraya-Mangyans
With the Sustainable Livelihood program of the Ayala Foundation, the Iraya-Mangyans are given more opportunities to enhance their skill set as well as create a venue to showcase the indigenous people's artistic capabilities.
For those interested in supporting the Iraya-Mangyan project of the Ayala Foundation, contact them at 02-717-5800 or email them at info@ayalafoundation.org. Iraya-Mangyan products are available in Greenbelt 5, Glorietta 1, Alabang Town Center, and UP Town Center.
---
Images courtesy of Ayala Foundation Inc.