Antipodean Coffee Manila: A Cafe Haven in the Bustling City
Coffee has always brought people together, may it be meeting for the first time or catching up after a long time of not seeing each other. We all love our cup of coffee so much that it has become a part of our daily routine.
Tucked in the corners of Makati City is Antipodean Coffee Manila, the brainchild of coffee-ologist, Alun Evans. Located in Ayala's Paseo 111 Building, Antipodean will surely be one of your favorite spots.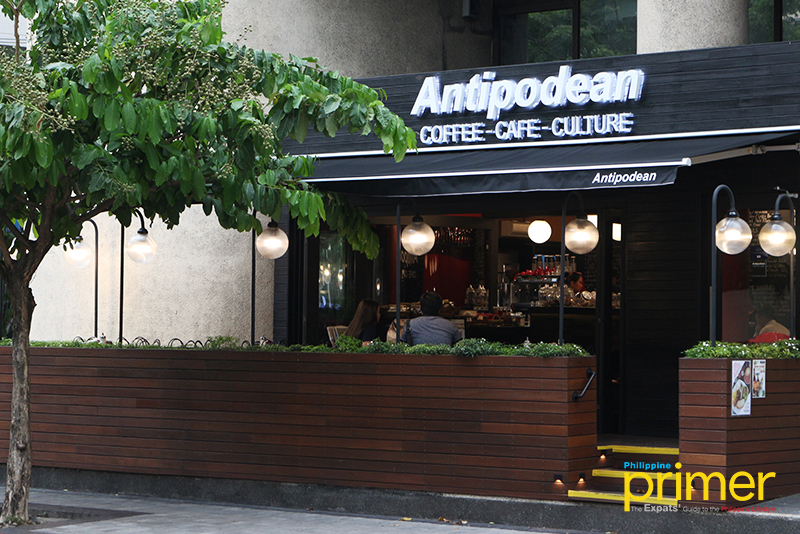 Antipodean, a term used to refer to people from New Zealand and Australia, first opened in 2009 in Jakarta, Indonesia. But prior to the establishment of the cafe, Mr. Evans has already opened a coffee business called Merdeka Coffee in the early 2000s.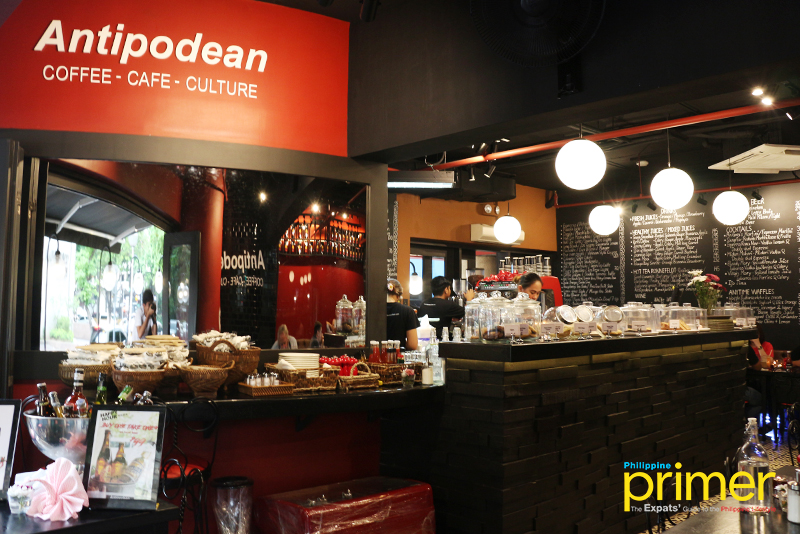 Mr. Evans decided to open a cafe in Manila to address the demand of their foreign patrons who are either based in the Philippines or a frequent visitor of the country.
The cafe takes inspiration from the Antipodes, which is most apparent in their interiors. Although, they did add a few Filipino touches here and there. 
The touches of red are inspired by the color of freshly harvested coffee beans, while the color black is from New Zealand's National Rugby team, the All Blacks. The touches of brown, on the other hand, are, of course, from the color of coffee.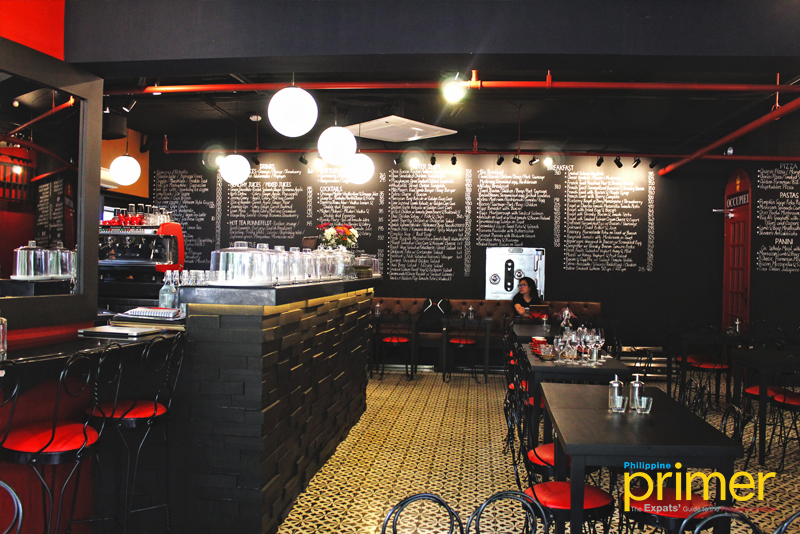 Antipodean roasts their own coffee in-house. They use Merdeka Coffee, which is fair trade coffee they purchase directly from growers in Indonesia. Some of the must-try beverages include their Flat White (Php 150), Cappucino (Php 140), and their Latte (Php 120).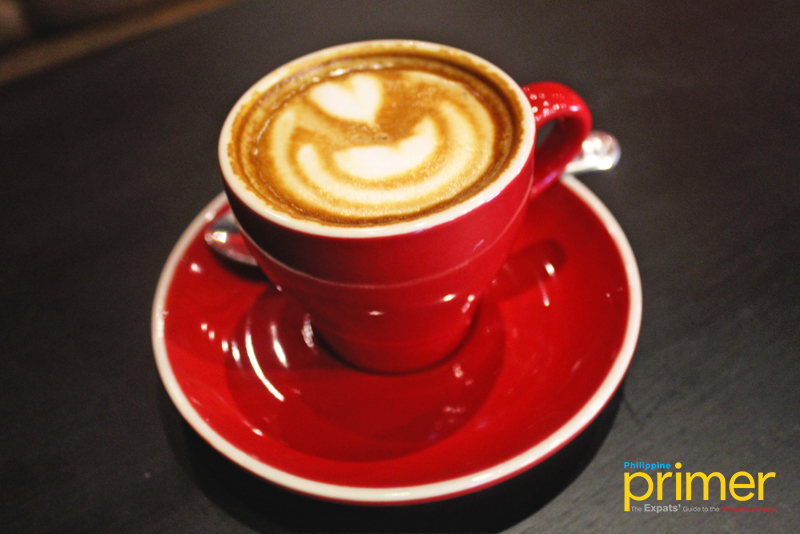 Flat White (Php 150)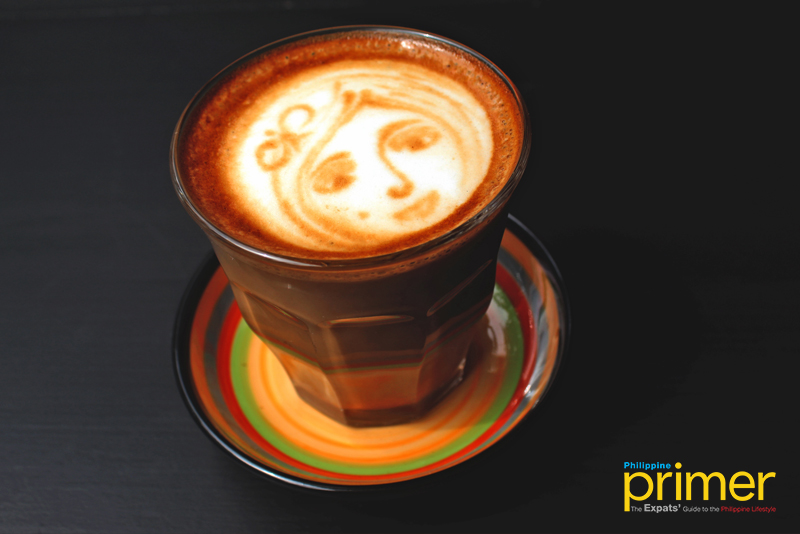 Cappuccino (Php 140)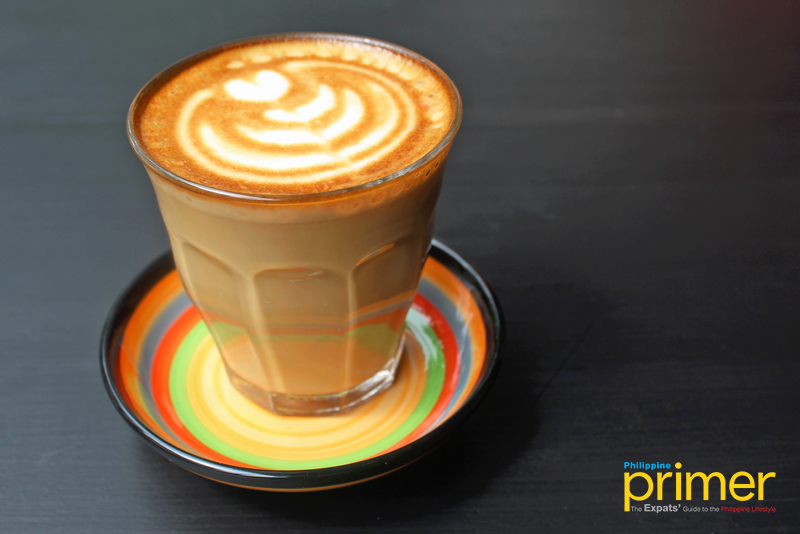 Latte (Php 120)
Antipodean Manila also has a special coffee-based drink called Savasana Coffee, which is a combination of coffee, lemon, and mint. The drink's name came from a pose often used after yoga for relaxation.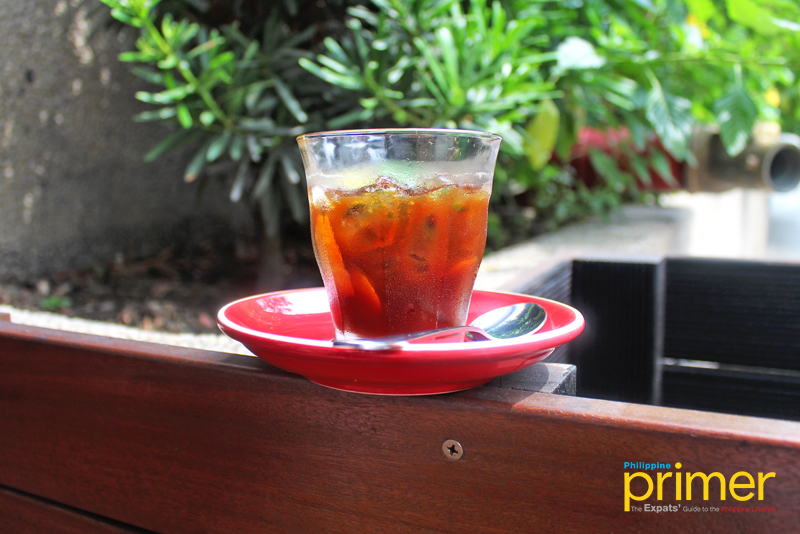 Savasana Coffee
Aside from being a go-to place for some coffee kick, Antipodean Coffee Manila also boasts an extensive yet well-rounded menu, from breakfast to dinner meals—and everything in between! They offer mostly the best of Kiwi cuisine, best paired with caffeine.
Try their French Toast w/ Berry Compote (Php 300), for example. This one is stuffed with fresh berries that provide more savor than just the plain old maple syrup, making it perfect for morning eats.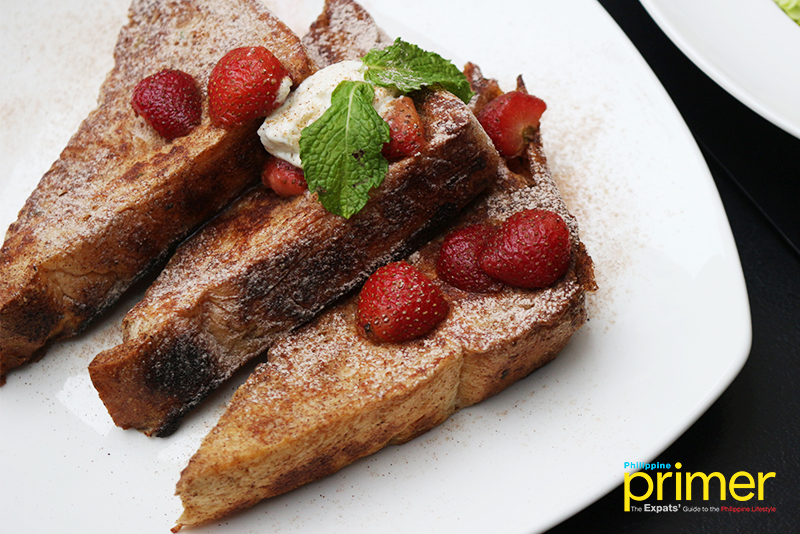 French Toast w/ Berry Compote (Php 300)
Start off the day by also trying their Eggs Benedict (Php 400) with two poached eggs, ham, and hollandaise sauce. This one will also fill your brunch needs for that much-needed powerboost.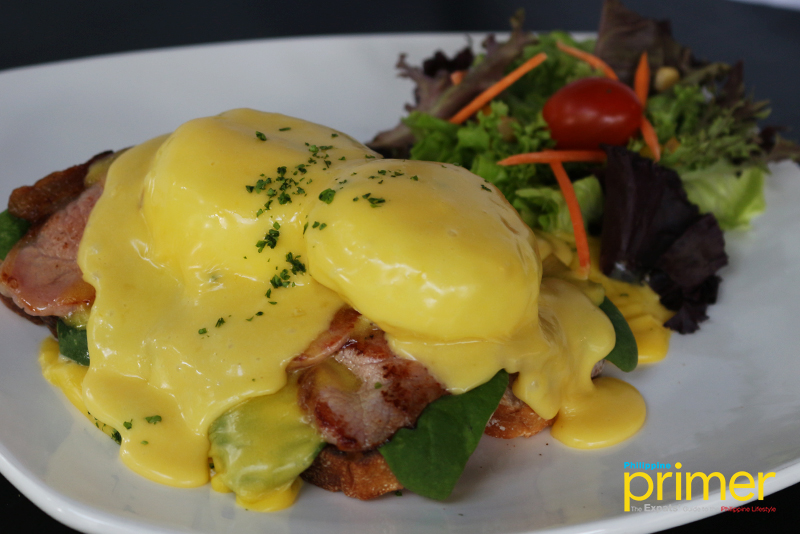 Eggs Benedict (Php 400)
Maximize the experience by giving their Beef Burger (Php 400) a try. It has harissa sauce that gives a bold flavor to the juicy beef and fries.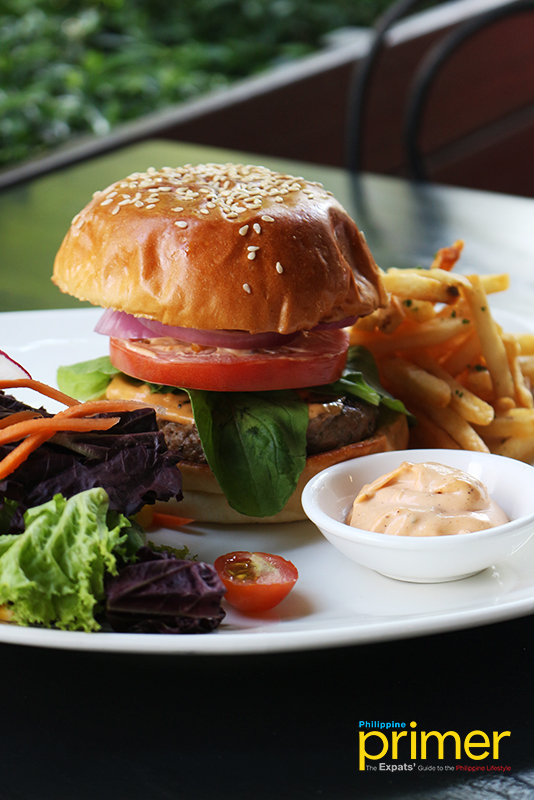 Beef Burger w/ Harissa Sauce  
Or you can munch on their Moroccan Beef Kebab (Php 430), as well, for a different meat delight. You'll surely love the juiciness and tenderness of the meat.
Moroccan Beef Kebab (Php 430)
Meanwhile, if you long for some greens with a hint of spice, the Thai Beef Salad (Php 380) is what you should order next. This one is certainly packed with nutrients and flavors for your clean-eating needs, with just the right amount of protein.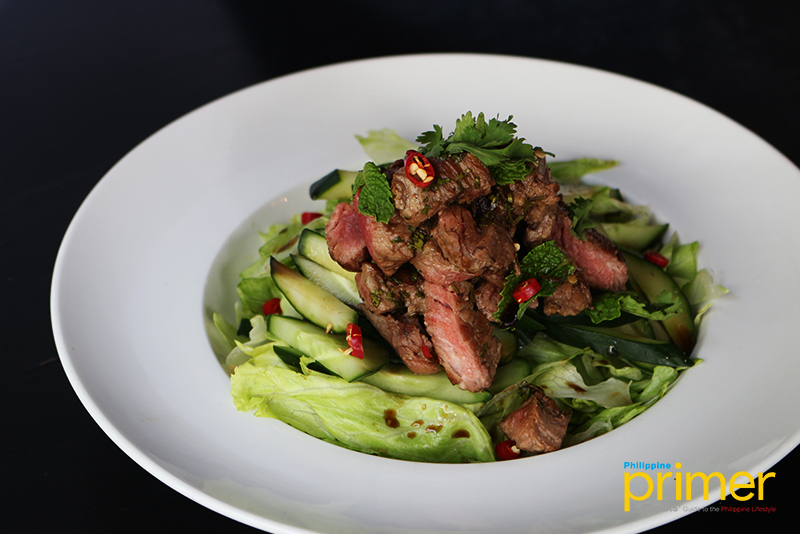 Thai Beef Salad (Php 380)
Completely satisfy the veggie in you by having the Vegetarian Pizza (Php 395) on your table. This crusty pizza is tastier with their special sauce!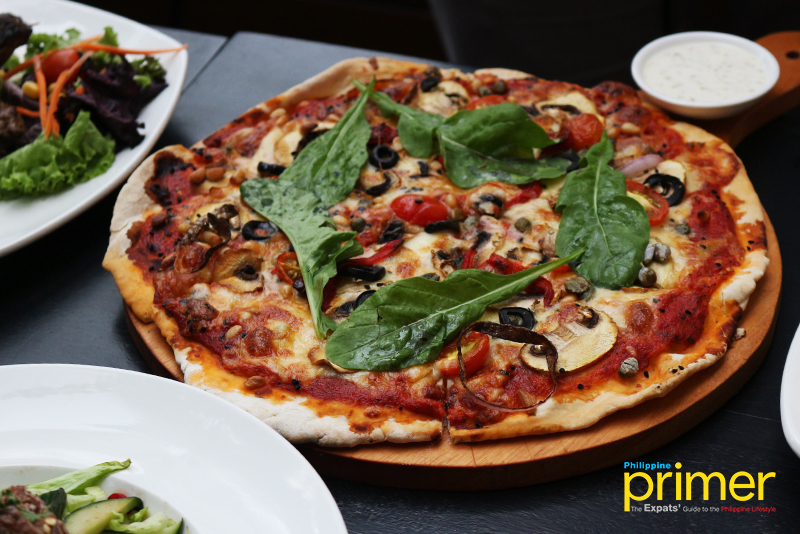 Vegetarian Pizza (Php 395)
Interestingly, most of what you'll find at Antipodean Manila is what you can find in their branches overseas.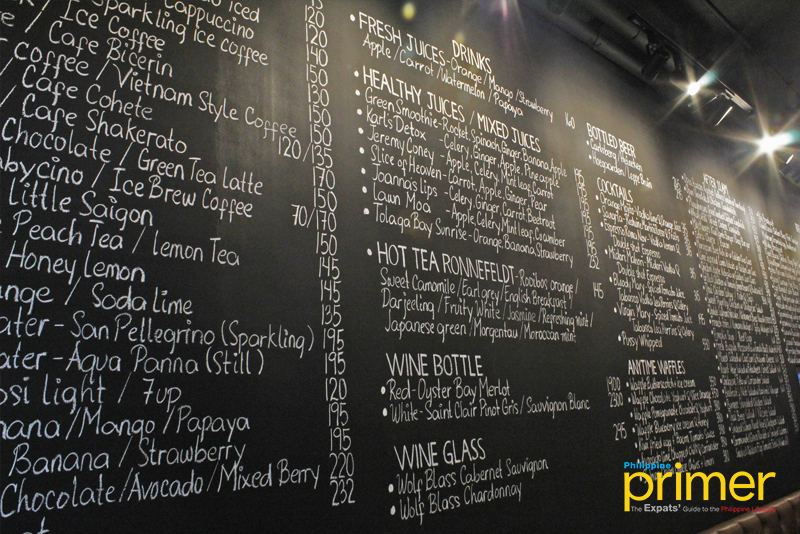 Visit Antipodean Coffee Manila G/F 111 Paseo de Roxas Building, Paseo de Roxas cor., Legaspi St., Legaspi Village, Makati City. It opens Sunday to Thursday, 7 am to 10 pm and Friday to Saturday, 7 am to 11 pm. 
For more information, you may visit their official website or their official Facebook page. You can also e-mail them at info@antipodeancoffee.com.
---
Written by Feliz Grace Bueno and JR Padlan
Store Information
G/F 111 Paseo de Roxas Building, Paseo de Roxas cor., Legaspi St., Legaspi Village, Makati City
7 am to 10 pm (Sunday to Thursday); 7 am to 11 pm (Friday to Saturday)
info@antipodeancoffee.com