Bean & Yolk: Alabang's All-Day Dose of Coffee and Eggs
Coffee and eggs to jumpstart the day is always a good idea, but who's to say you can't have them at any time of the day?
Committed to serving good coffee and good eggs, Bean & Yolk offers coffee and egg dishes all-day in the thriving area of Alabang in Muntinlupa City.
If you're a frequent visitor of Poblacion in Makati and the name Bean & Yolk rings a bell, it's because its first branch was established in the area.
The initial plan was to put up a go-to counter of coffee and quick snacks, a concept that adapts well to the fast-paced and busy life of the business district. But when more customers came in and started dining in, they decided to expand and bring the cafe to a bigger area.
Thus, the birth of Bean & Yolk Alabang.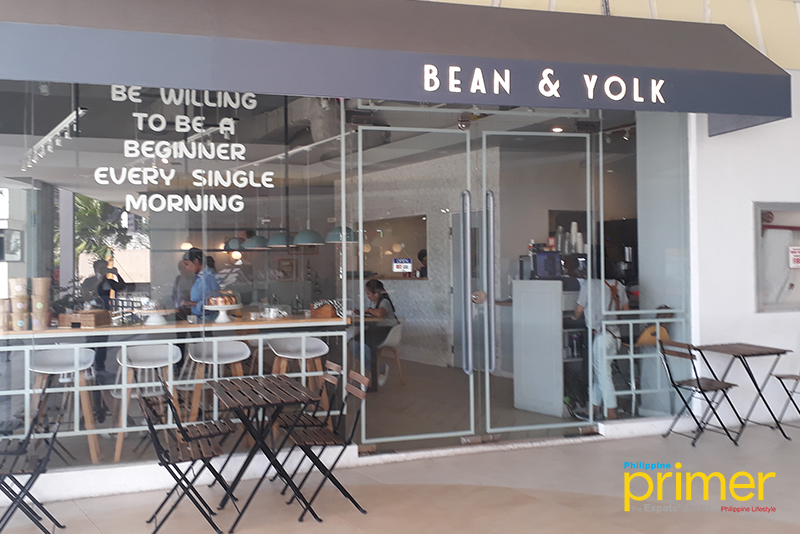 The interior of the store was changed. While the Makati branch was dark and bold, the Alabang branch defines simplicity, playing with basic colors mostly white, marble, and light-colored wood.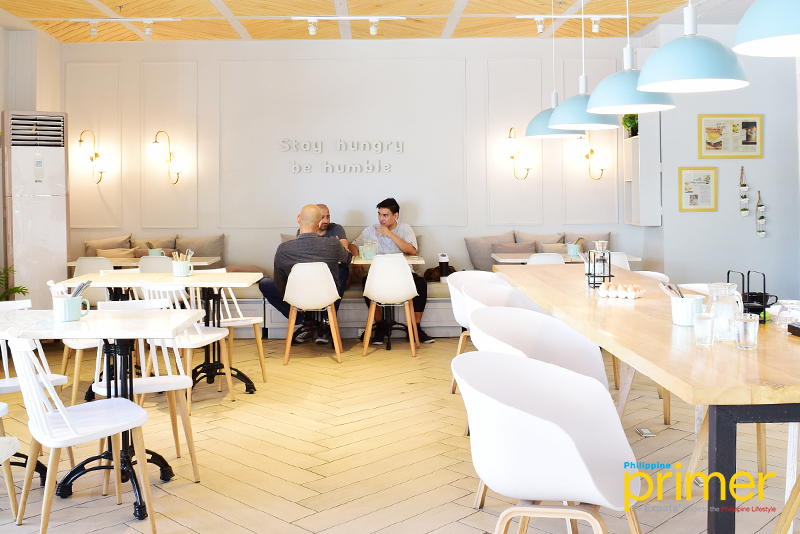 At the same time, owner Chukoy also decided to expand their menu. They incorporated their signature sandwich and coffee offerings with their new selection of rice meals and other healthy options.
The name Bean & Yolk resonates well as they are focused on eggs and coffee. In fact, they strive to incorporate eggs in every dish that they offer.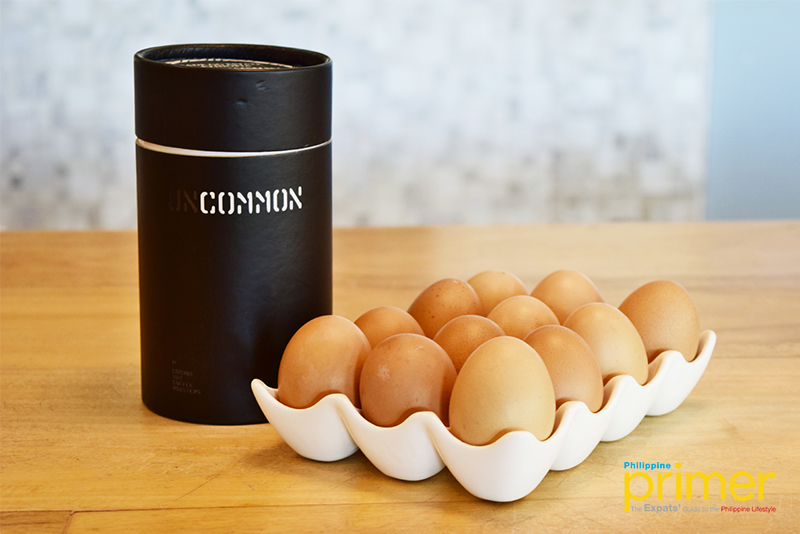 But aside from serving good eggs and coffee, the cafe is also dedicated to providing healthy meals, with the use of the freshest organic ingredients from the market.
"I know at this day and age it's hard to be healthy because of all the options that we have, but healthy can also be yummy, that's the main idea here," Chukoy said in an interview with Philippine Primer.
He also reiterated that the main idea was to have a straightforward menu using the simplest ingredients without sacrificing the taste. Simple, but done the right way.
One of the newest addition to their menu is the Salmon Burger (Php 345) made with their own salmon patty, egg salad, and lettuce sandwiched between thick slices of brioche buns.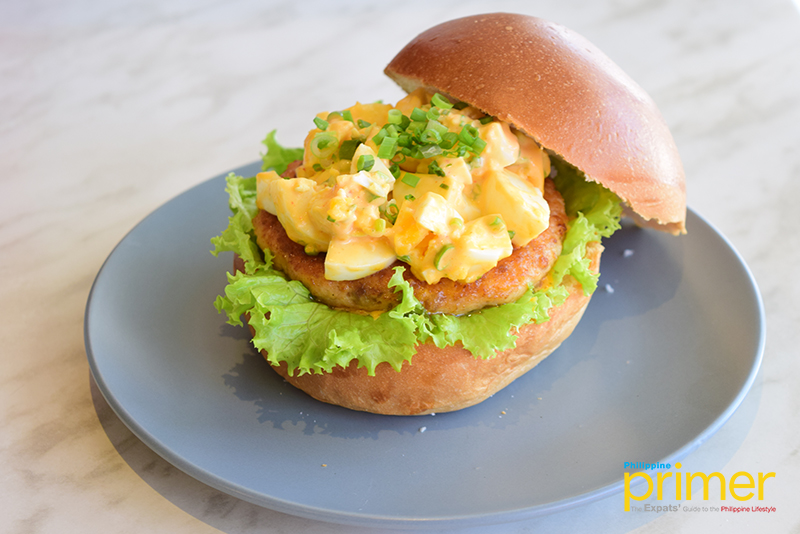 Salmon Burger (P345)
There is also the Chorizo Miso Hash (Php 375). A tasty plating of chorizo, sweet potato miso hash, arugula leaves, and candied walnuts topped with softly-boiled eggs. The combination is as tasty as it looks.
Chorizo Miso Hash (P375)
Bean & Yolk also has a healthier rendition to the classic Filipino breakfast tapsilog (tapa, fried rice, and egg), the B & Y Tapa Bowl (Php 295).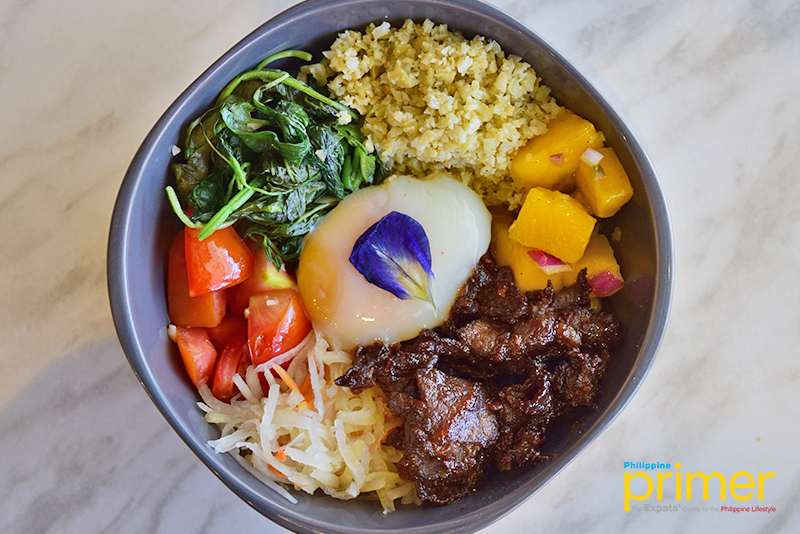 B & Y Tapa Bowl (Php 295)
The tapa bowl is sure to help you power through the day with its combination of their homemade tapa, rice, and poached egg. It also has servings of atchara, roasted cherry tomatoes, spinach, and mango salsa.
And how can we forget Bean & Yolk's coffee selection? Their classic B & Y Mocha (Php 175) is the perfect blend of creaminess and sweetness. They use the local chocolate Risa Chocolate, a 65% dark chocolate hailing from South Cotabato.
B & Y Mocha (Php 175)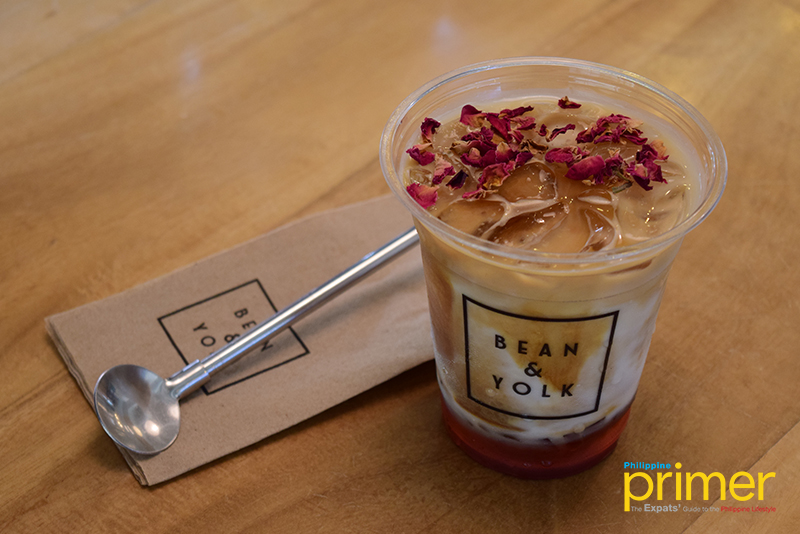 Their Iced Rose Latte (Php 195) has coffee jelly and petals of actual roses
But if there's a cup of joe that should be sampled at Bean & Yolk, it should be a freshly brewed cup of Uncommon Beans (Php 185). These beans come from the cafe's coffee bean supplier Common Man Coffee Roaster, but what makes them special is the fact that they are produced in small amounts only.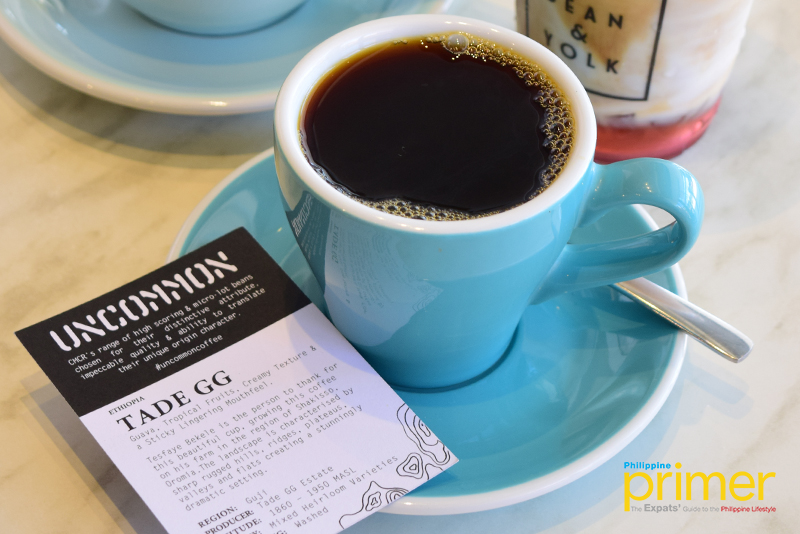 Uncommon Beans (P185)
The Uncommon Beans are brewed using the pour over or hand brew method. One of the three brewing methods the cafe uses alongside Aeropress and espresso. The coffee it produces is strong and distinct, even uncommon if you may.
Whether you're an early bird or a night owl, you're sure to find solace in Bean & Yolk and its all-day offering of delicious egg dishes and fresh cups of coffee.
---
This first appeared in Philippine Primer magazine's May 2019 issue.
Written by Faye Almazan
Store Information
Westgate Hub, Alabang, Muntinlupa City
02-851-6558
7 am to 10 pm (Monday to Sunday)
Restaurant Menu
You can scroll the image left and right.