Exchange Alley in Alabang: Bringing London to the Philippines
Exchange Alley in Molito, Alabang is one of the favorite hubs of South peeps, boasting not only good food but also a cozy vibe. The cafe opened its doors back in December 2016.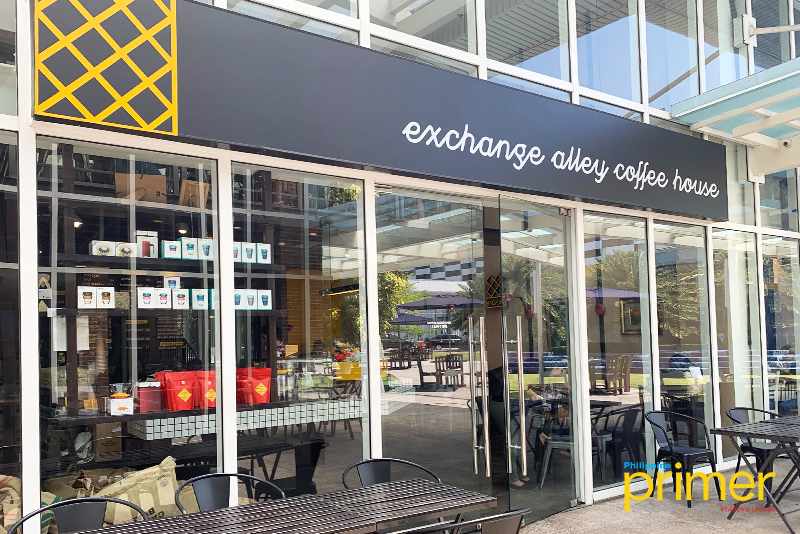 Though technically owned by four people, Exchange Alley is mainly handled by former workmates Kristine Ongsiyping and Jonathan Choi. They're also the same people behind the cafe Magnum Opus in BF Homes.
Fun fact: they're both from the Information Technology field before they started the coffee shop.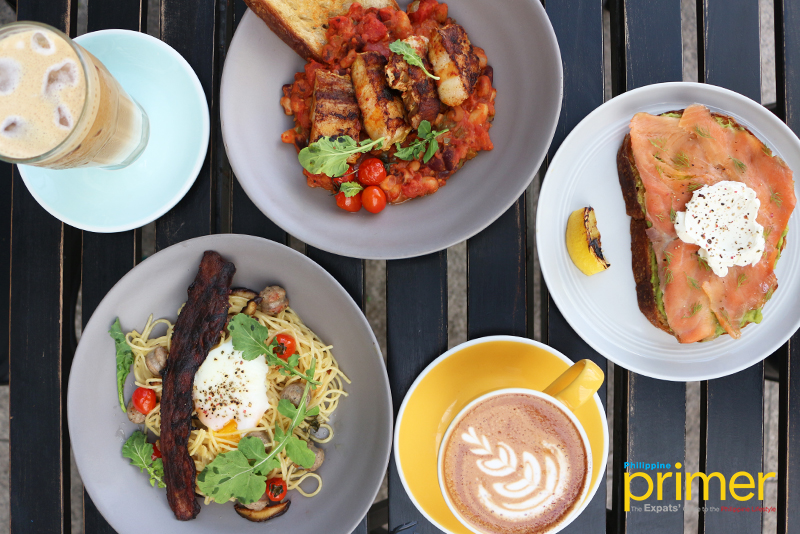 Kristine lives in Quezon City, and yet she chose Alabang for the location of her cafe. "The community in the South is different. People know each other, and it's nice," she stressed.
Exchange Alley also has its own roastery, so you know their coffee is all about quality and freshness. They source their espresso all the way from Brazil, while others from local farmers like Bennu coffee from Bukidnon and Liberica from Batangas.
Coffee enthusiasts know that a cup of Joe is best enjoyed when it's not too sweet that you can actually taste the bitterness. Their Iced Latte (Php 150) is one example. It's slightly strong and yet very refreshing—you'd want to ask for more!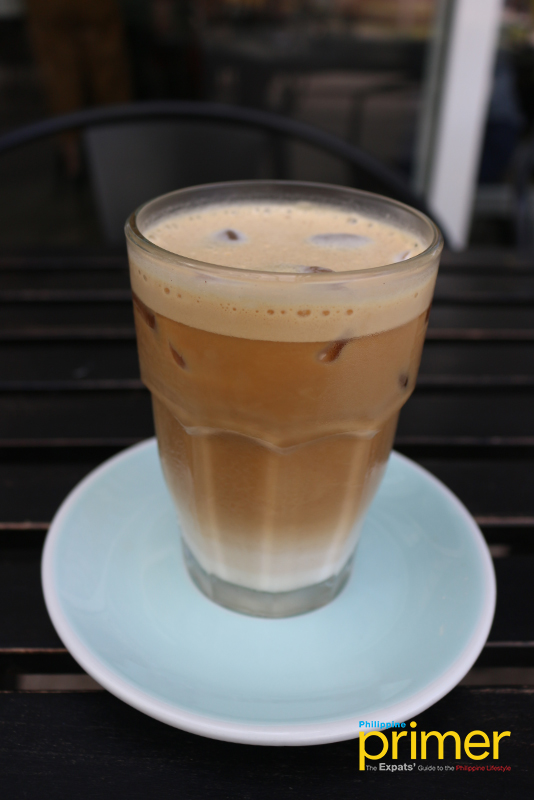 Iced Latte (Php 150) 
If you're up for a hot drink, though, you may try their Mocha (Php 170). This best-selling dark chocolate drink is sourced from Risa Chocolates in South Cotabato. It's the right blend of bittersweet and warm, reminding you of rainy nights when you just want to stay in bed with a good book and hot chocolate.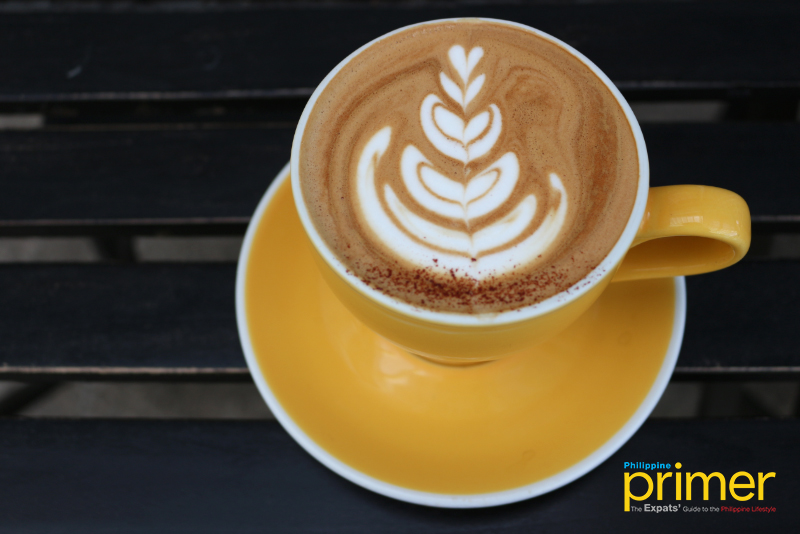 Mocha (Php 170)
Their overall menu is inspired by their travels, mostly British cuisine. You could say it's experimental, but they ensure authenticity with every bite as they make their own ingredients from sweeteners to ice cream.
Take the Breakfast Pasta (Php 280), for example. It's the pasta-version of their Each Breakfast dish, comprised of sausages and cherry tomatoes, topped with egg and bacon. You'd love the meaty taste as it's definitely different from the pasta you're used to.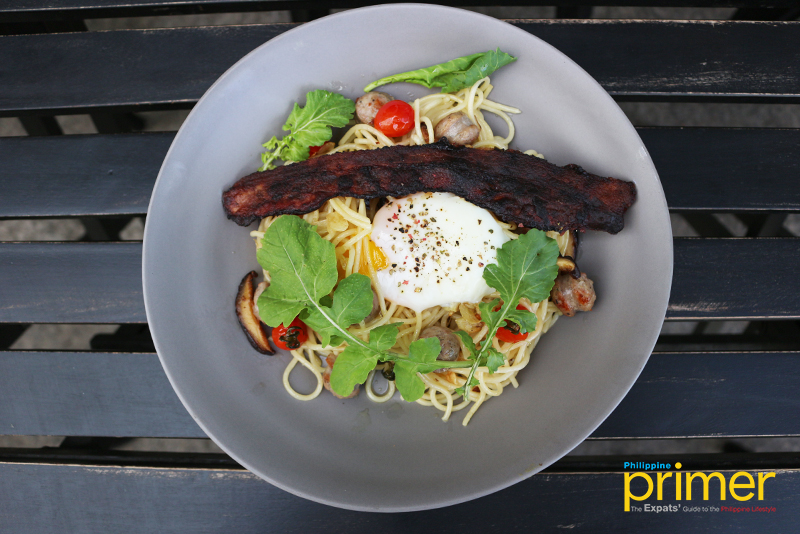 Breakfast Pasta (Php 280)
Pork and Beans (Php 380) is also highly recommended. The meat is so soft and tender, you'd love how it complements well with the toasted bread.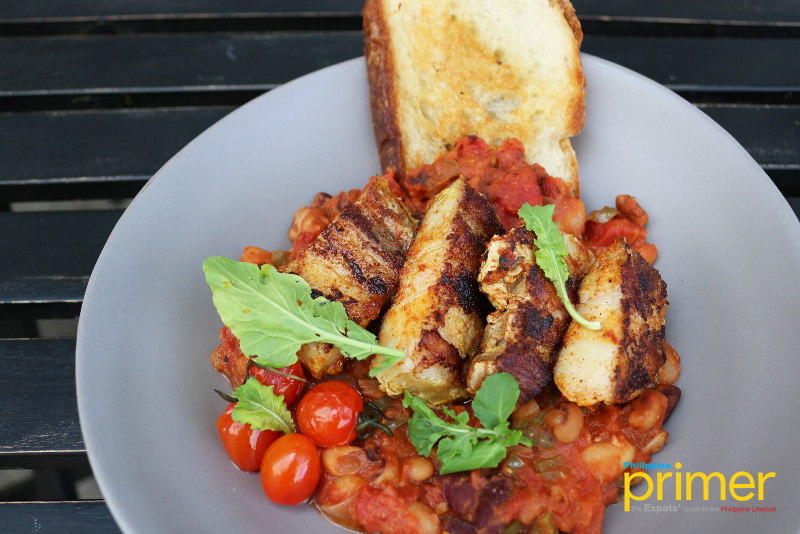 Pork and Beans (Php 380)
If you want a lighter meal, sample their Avo Toast (Php 200). It's topped with salmon so it has a seafood hint to it, but still perfect to pair with coffee.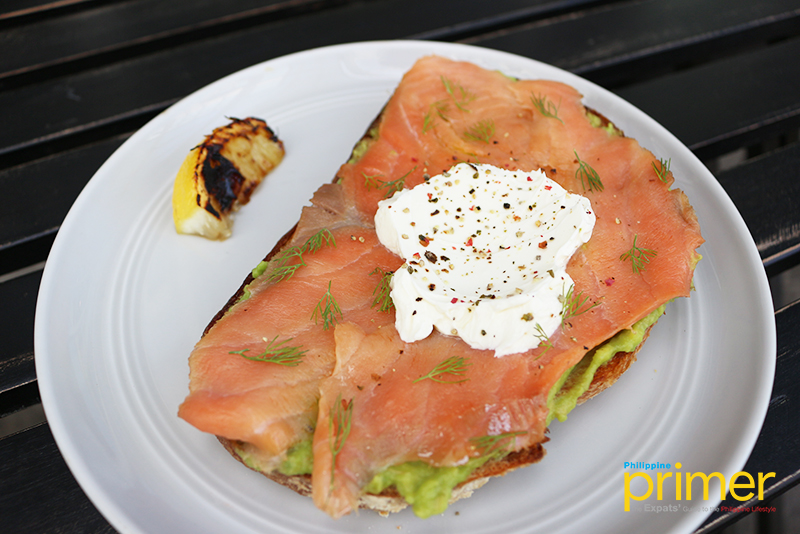 Avo Toast (Php 200)
They also have vegetarian options for food—you just have to tell them! You can switch up from regular milk to soy milk for your coffee, too.
As for their pastries like cakes and cookies, they come from home bakers in the South. The mouthwatering cakes alone are masterpieces of their former chef.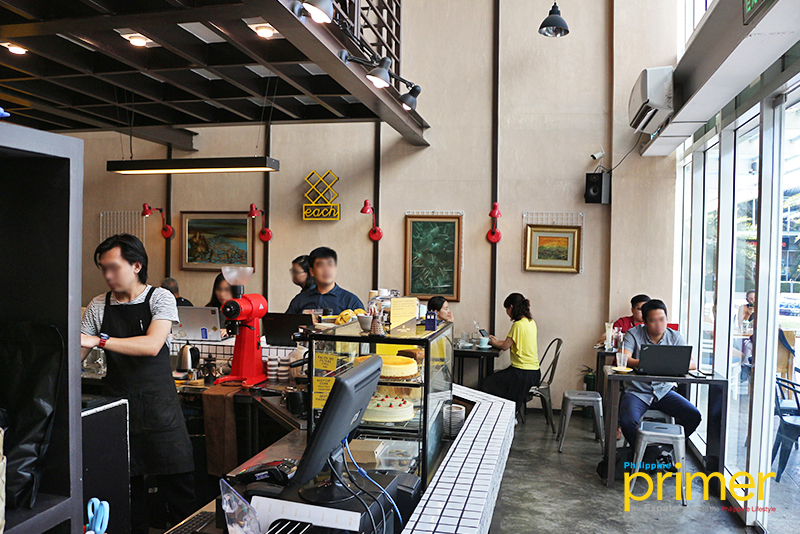 Now you might ask the reason behind the name "Exchange Alley"—it's a street in London where coffee shops are mostly located. They basically brought London to the Philippines, even the vibe.
Anyone who particularly likes staying in cafes for hours would love the interior. Its industrial design with red and yellow accents just look very Instagrammable! The idea originally came from the coffee equipment as they received it prior to designing the place.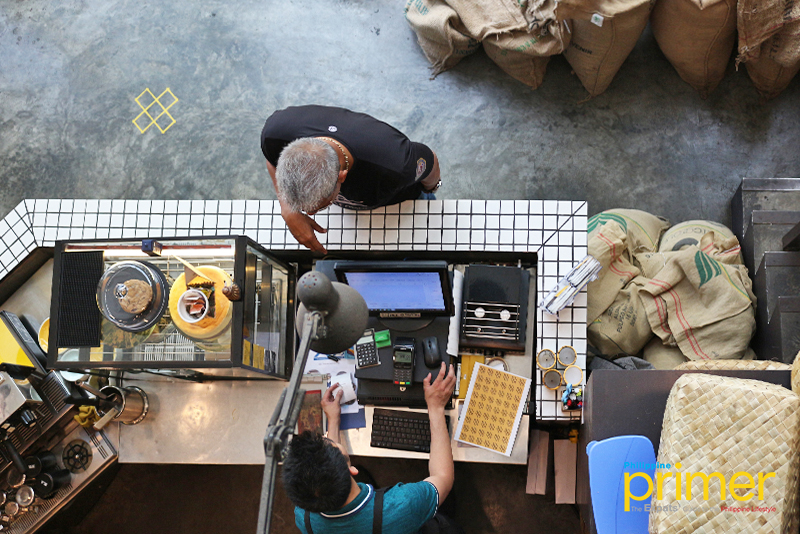 What makes Exchange Alley extra unique is that they take pride in being a cafe serving ice cream treats. They were specifically inspired by Cremia Japan's soft serves.
So if you're planning to visit, expect a lot of customers on their laptops as they usually have students and freelancers as regulars. Gym-goers also made them as a stop before working out!
How to get here
By car: Head South on Metro Manila Skyway to Alabang/South Station toll. Exit on the left onto Alabang-Zapote Rd, go straight, then turn left onto Madrigal Ave. Molito Lifestyle Center will be on your right.
By public transport: Take a P2P bus to Alabang Town Center. From there, head onto Theater Drive, then turn on the first right exit. Continue walking until you reach Madrigal Ave. Exchange Alley is located inside Molito Lifestyle Center.
---
Written by Yana Bautista
General Information
Molito Commercial Complex, Alabang, Muntinlupa City
809-1009
Mondays to Sundays 7 AM to 11 PM
Cash/Card
Restaurant Menu
You can scroll the image left and right.