10 Solo-Friendly Restaurants to Check Out
Dining out with family and friends makes a meal even more enjoyable and delicious, but there are days when you just want to eat alone and have a quiet moment with your food. 
Here are 10 solo-friendly restaurants around the Metro best for date nights with yourself:
Mendokoro Ramenba
V Corporate Center, Leviste St., Salsedo Village, Makati City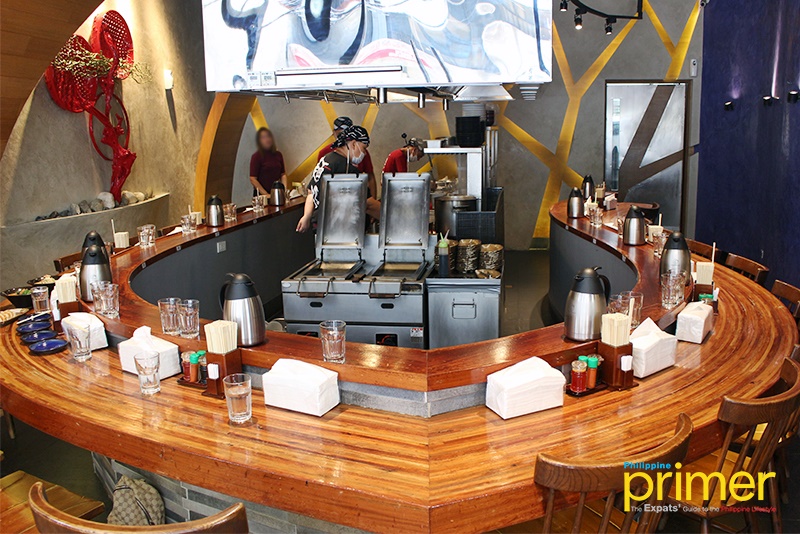 Nothing screams "solo-dining" more than a traditional Japanese ramen bar, a concept that Mendokoro Ramenba happily introduced to the Philippines. Aside from bringing diners closer to the kitchen, its seating makes way for some intimate time with your ramen. 
Also read: Mendokoro Ramenba in Makati Brings Unconventional Ramen Experience to Diners
Facebook: facebook.com/mendokororamen
Ramen Kuroda
2/F Venice Grand Canal Mall, McKinley Hill, Upper McKinley Road, Taguig City
Ramen Kuroda also serves classic Japanese ramen bar vibes, but this time with a view of the beautiful Venice Grand Canal Mall. Talk about a romantic night with your steaming bowl of ramen. 
Also read: Ramen Kuroda in Venice Piazza: Serving Delicious and Affordable Japanese Noodles
Website: kuroda.ph
Facebook: facebook.com/kuroda.ph
Instagram: ramenkurodaph 
Namba Station
G/F, Venice Grand Canal Mall, McKinley Hill, Taguig City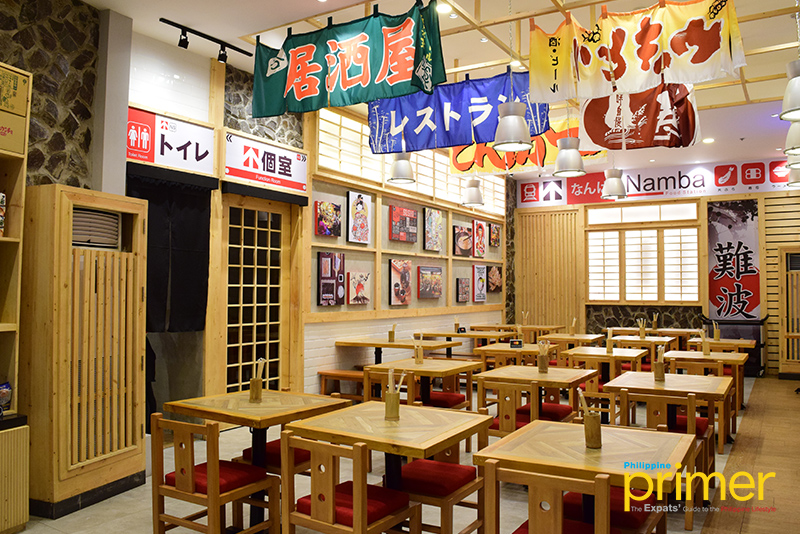 If you really can't get enough of Japanese food, then Namba Station is the best place to visit. With its railway theme, Japanese-inspired interiors, and affordable eats, it will surely be your next go-to stop whenever you feel like dining alone. 
Also read: Namba Station, A Railway-Themed Japanese Food Stop in Venice Piazza
Facebook: facebook.com/nambafoodstation
Instagram: nambafoodstation 
Alegria Cozinha Moderna
4/F Uniqlo Bldg., 7th Ave. cor. 30th St., Bonifacio Global City, Taguig City
A cozy and affordable Latin restaurant in the bustling city of BGC? Yes, please. Whether you're looking for a place to have a nice lunch out or a glass of sangria after work, Alegria and its intimate vibes will welcome you with open arms (and doors).   
Also read: Alegria Cozinha Moderna: A Perfect Spot to Wine and Dine in BGC
Single Origin Osteria
G/F Frabelle Corporate Plaza Tordesillas, Cor Bautista, Makati City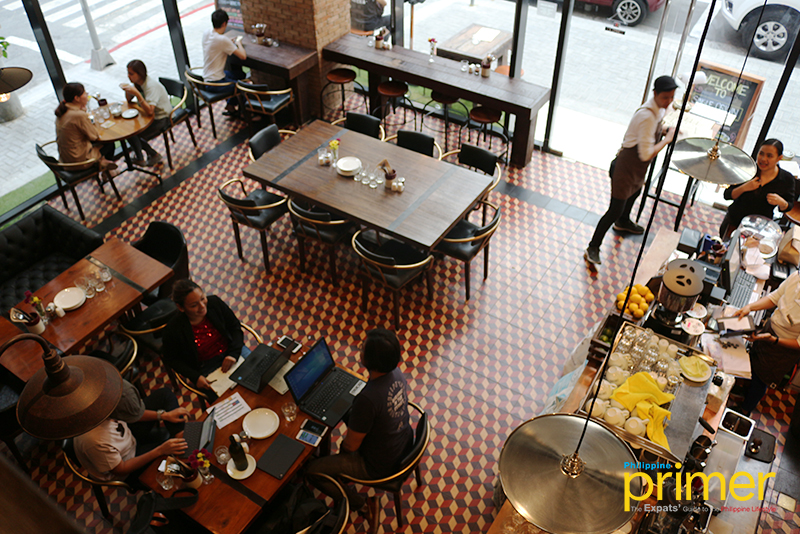 Lovers of all things coffee have most likely heard of Single Origin and their handcrafted coffees, but this year, the brand opened Single Origin Osteria—a restaurant specializing in classic Italian favorites. The best thing is that they have tables and chairs especially for those who want to eat alone. 
Also read: Single Origin Osteria in Salcedo Village Offers New Italian Specialties
Facebook: facebook.com/singleosteria
Instagram: singleoriginosteria
Luna Specialty Coffee
G/F NAC Tower, 32nd St., Bonifacio Global City, Taguig City
There are some days when we just feel like starting the day by treating ourselves to a nice breakfast and a hot cup of coffee. Luna's interior is perfect for that alongside a plate of their Crispy Tapa. 
Also read: Luna Specialty Coffee in BGC: A Cafe That Offers Hearty Breakfast
Website: lunacoffee.ph
Facebook: facebook.com/lunacoffeeph 
Wantusawa
5779 Felipe, Makati City
One look at the interior of Wantusawa, and you'll instantly know it's solo-friendly. Not that we're complaining because their oysters are fresh and delicious to the point that sometimes you wouldn't want to share them with anyone. 
Also read: Wantusawa in Makati: Oysters and seafood galore
Facebook: facebook.com/wantusawaoysters
Instagram: wantusawaoysters 
Exchange Alley
Molito Commercial Complex, Alabang, Muntinlupa City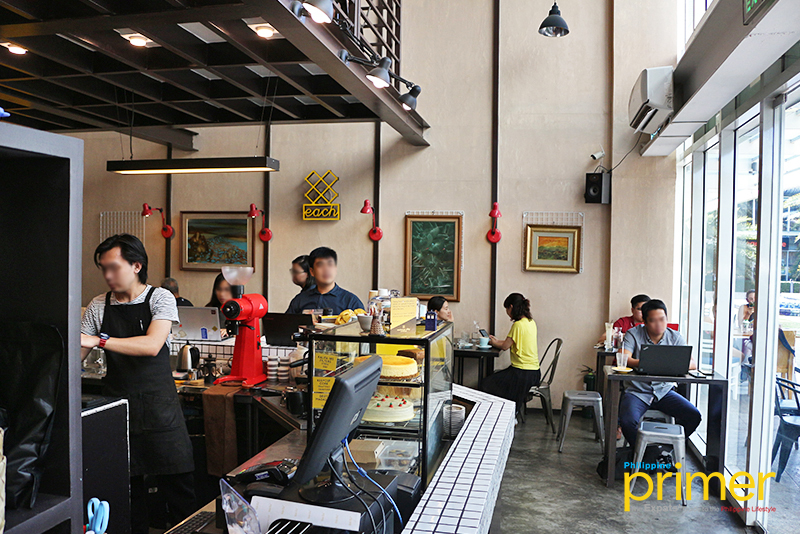 For some, flying solo means visiting a nearby coffee shop. If you're in the South and looking to do just that, go visit Exchange Alley in Molito. Not only do they serve cups of Joe from their own roastery, but also offer a cozy and quiet environment to get your job done. 
Also read: Exchange Alley in Alabang: Bringing London to the Philippines
Facebook: facebook.com/Exchange-Alley-Coffee-House
Instagram: each.coffee 
DC Super Heroes Cafe
4/L Mega Fashion Hall, SM Megamall, Mandaluyong City
Here's a place perfect for the comic book geek who wants to have a quiet night with their favorite DC characters. The DC Super Heroes Cafe in SM Megamall provides an intimate vibe where you can enjoy DC-inspired dishes peacefully. 
Also read: DC Super Heroes Cafe in SM Megamall Is Every Comic Fan's Dream Haven
Facebook: facebook.com/DCCafePh
Instagram: dccafeph
Yelo Yelo
The Courtyard, UP Town Center, Katipunan Ave., Diliman, Quezon City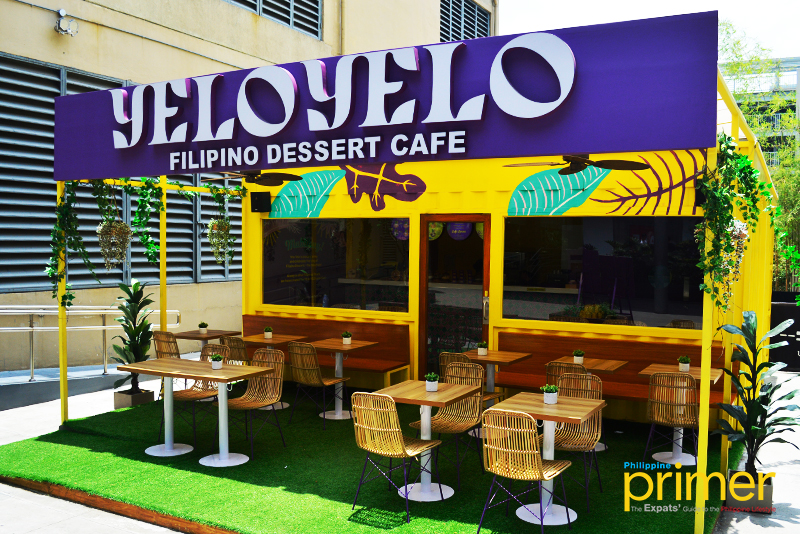 Yelo Yelo is a newly opened Filipino dessert shop in UP Town Center, Katipunan. Its space may be small compared to the restaurants surrounding it, but that's what makes it the perfect spot for those who want to grab quick snacks alone. 
Also read: Yelo Yelo Reinvents Classic Filipino Desserts and Snacks in UPTC
Facebook: facebook.com/yeloyeloph
Instagram: yeloyeloph 
Do you have any go-to restaurant when dining alone? Share it with us in the comments below!