Mendokoro Ramenba in Makati Brings Unconventional Ramen Experience to Diners
If you happen to pass by Salcedo Village in Makati, you've probably heard of this popular ramen house that's always filled with diners waiting for hours in long queues just to be served with a hot bowl of ramen goodness. Well, you should be curious because this restaurant is unlike any other!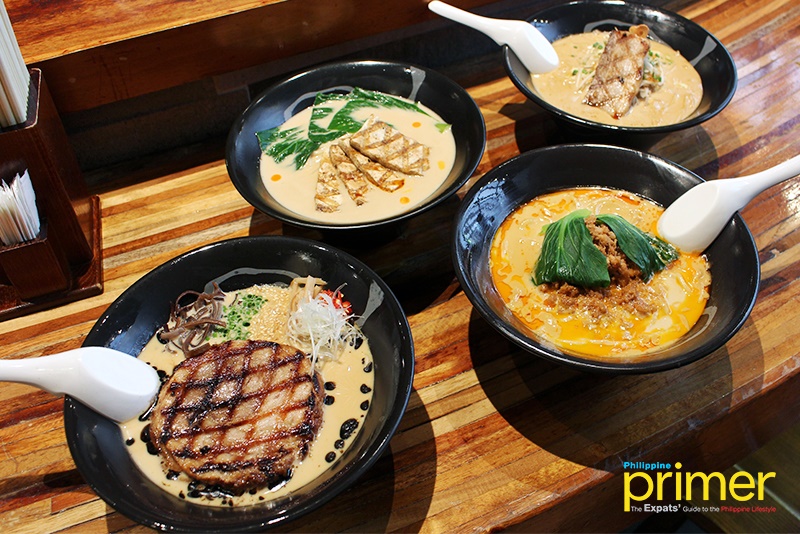 Opened in 2014, Mendokoro Ramenba is the first-ever ramen house in the country to adopt a common Japanese ramen bar concept that brings diners closer to the kitchen and a worthwhile ramen experience. What makes this restaurant so unique from other ramen houses is they value each precious minute by serving ramen to their customers as quickly as possible.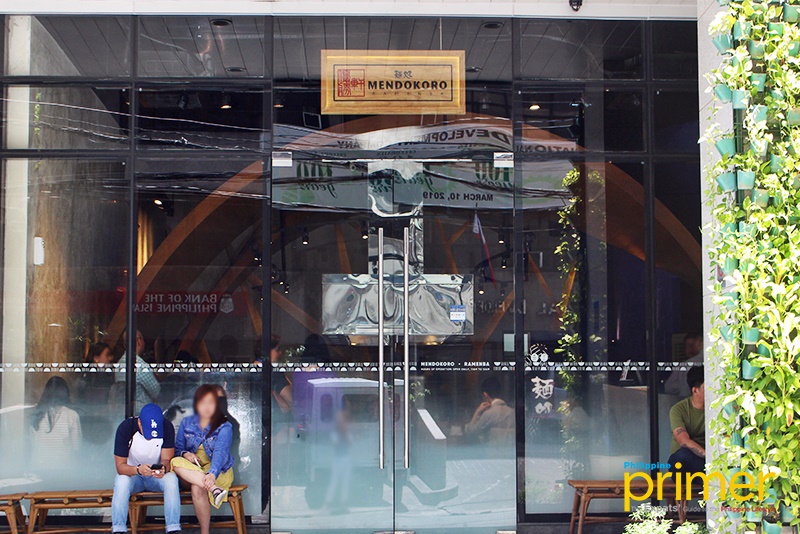 Having a ramen bar concept is actually quite challenging especially in the Philippine setting where Filipinos are used to dine as a family or group on tables. It may be unconventional for some but surprisingly, many customers don't seem to mind dining in an authentic Japanese restaurant. They are up to knowing why Mendokoro is such a talk of the town.
They are even willing to wait in line just to have a taste of their delicious ramen!
You will also be amazed at how aesthetically pleasing the restaurant's interior is. Unlike other ramen houses with designs similar to restaurants in Japan, Mendokoro boasts a unique modern interior that makes it sophisticated and bright.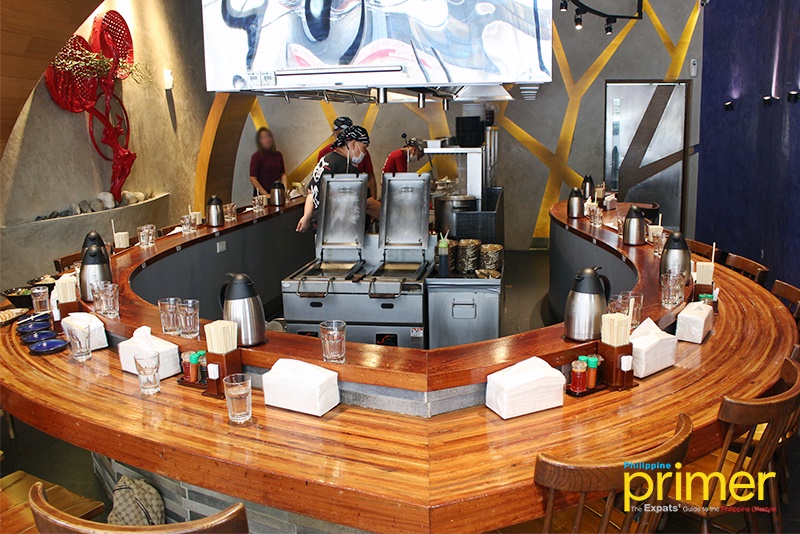 The 23-seater dining counter
As you enter, you'll immediately spot the open kitchen surrounded by the 23-seater dining counter, and as your eyes roam the place, you will see a cave-like structure hovering over the whole dining area and kitchen. You can also easily spot distinct Japanese elements such as the woodworks and an ikebana ornament displayed on the wall, which is said to bring good luck.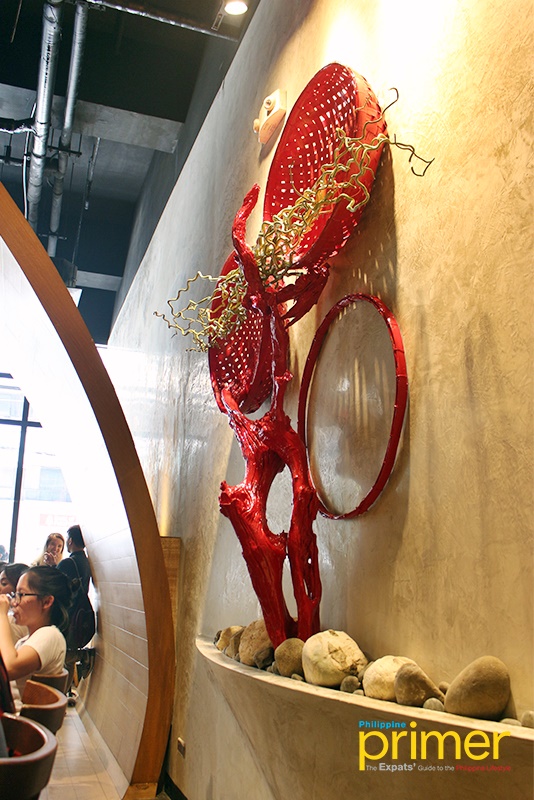 Mendokoro Ramenba's ikebana ornament
You will not find anything like their ramen specials in other restaurants because their dishes came from one of their 3 most active Japanese chefs Hideaki Aoyama.
A lot of effort and time is put into these dishes, which is why every slurp of ramen is precious. Mendokoro Ramenba's Executive Chef Rowell Acol shared that the taste of the soup and texture of ramen noodles change in as fast as 15 seconds. Once the ramen has formed a skin layer on top, its flavors will get more intense that it is not enjoyable enough to eat anymore.
Owner Mr. Ryan K. Cruz adds that the temperature plays a big role in enjoying ramen, which is why it is best to savor it while it is hot and fresh from the kitchen—the not so secret rule of enjoying ramen.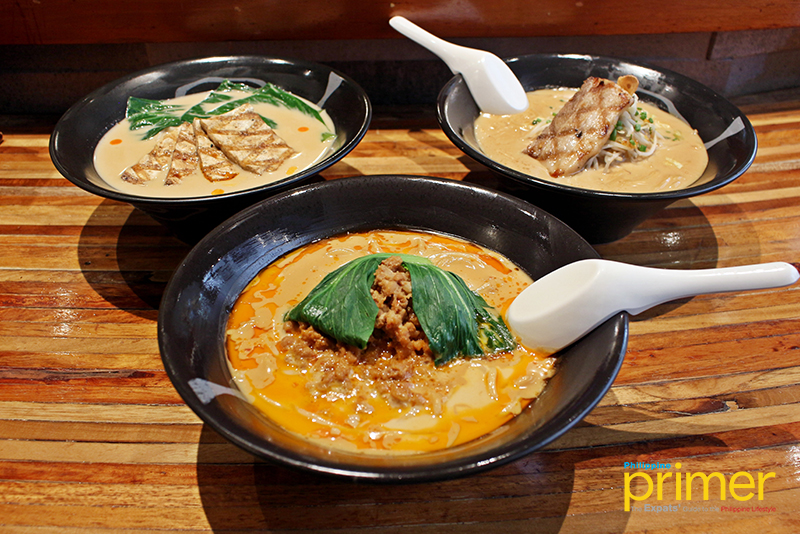 To start off your meal, try first their Gyoza (Php 200/5 pieces). Each piece of gyoza is filled with ground pork, vegetables, and Mendokoro's secret special seasoning. Its wrapper is made from a special wheat flour called kotobuki, which is milled more than usual. This is also the same flour they use to make ramen noodles.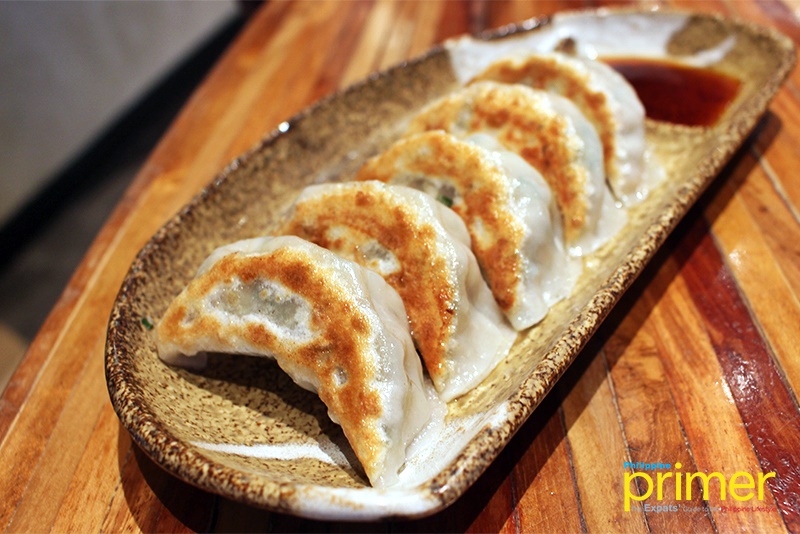 Gyoza (Php 200/5 pieces)
Next to taste is their TanTanMen (Php 420), one of the favorites among the tonkotsu ramen choices. This ramen is made with sesame base and tonkotsu broth topped with ground pork. It also has chili oil that gives this ramen a red-orange color. But no need to worry because it only has a mild spicy flavor that you can surely handle.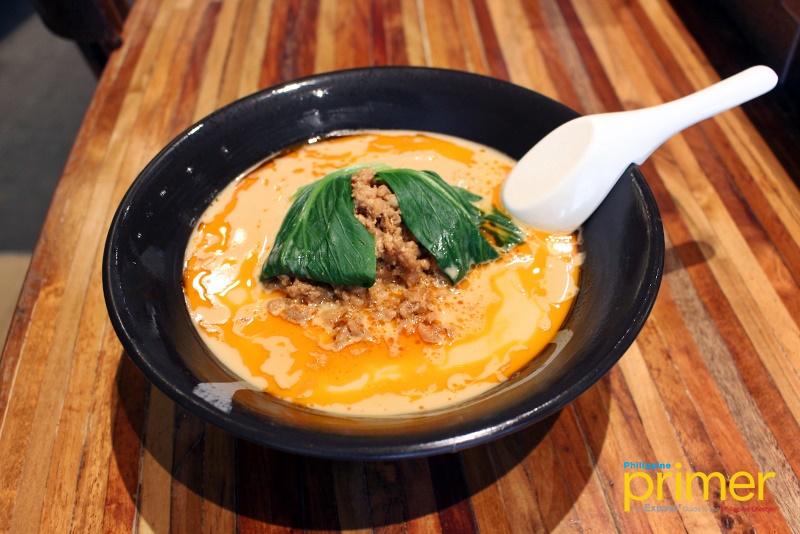 TanTanMen (Php 420)
If you are looking for something out of their usual menu, order the Garlic Shoyu (Php 460), a shoyu-based ramen with a touch of garlic, served with a tender piece of chashu or braised pork belly marinated for less than a day. It has all of the garlic flavors you'll never find in any other ramen in their menu and is only available in their Makati branch, making it a part of the special menu.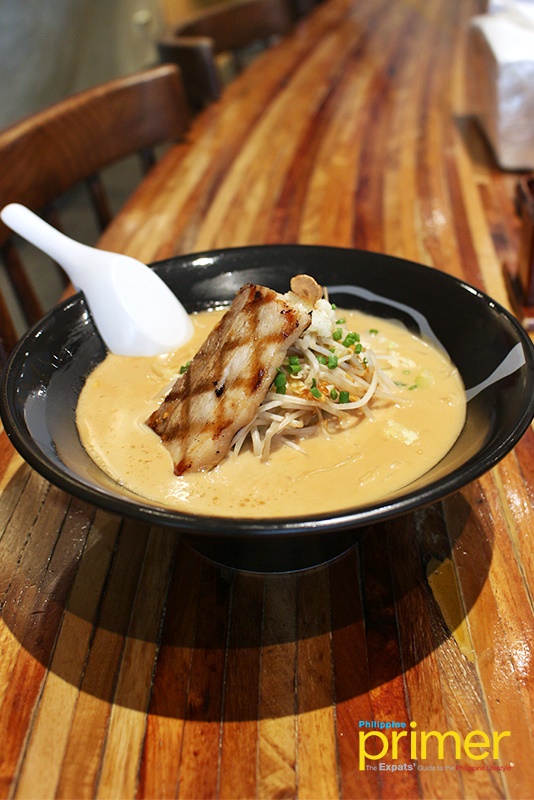 Garlic Shoyu (Php 460)
With the hot and humid weather, it is best to try their Hiyashi TanTanMen (Php 430). This cold ramen dish is usually craved for by Japanese people during summertime in Japan. It is made with chicken-based broth with momen tofu, a more refined kind of tofu marinated with shoyu seasoning and three dots of chili oil on top to add a bit of spicy kick.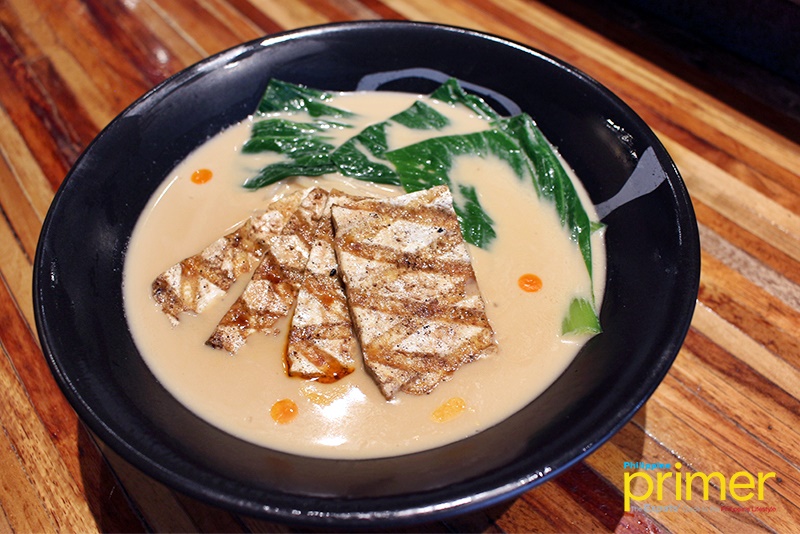 Hiyashi TanTanMen (Php 430)
Last but definitely not the least is an item from Mendokoro's secret menu, the Super Chashu (Php 520). It is the upsized version of their shoyu ramen topped with a double-marinated chashu meat. No wonder it is the best choice for first-time diners in Mendokoro.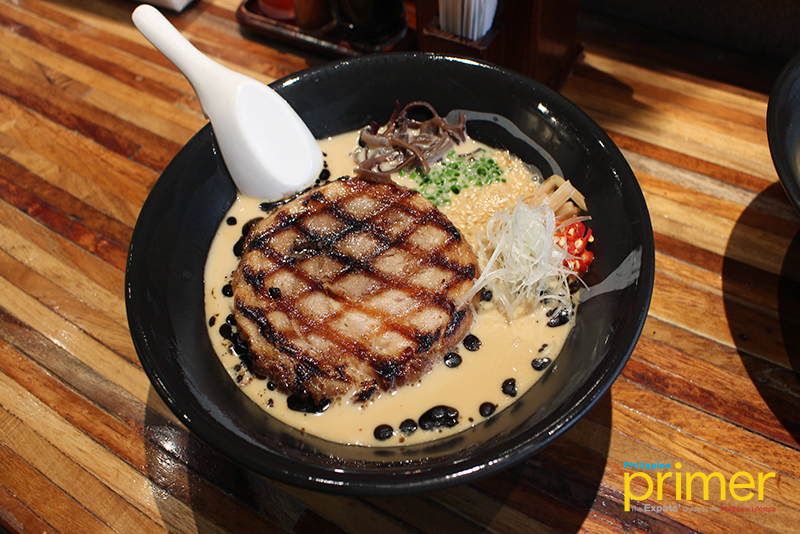 Super Chashu (Php 520)
These ramen specialties are more than good enough reason to visit Mendokoro, and the fact that many people are actually willing to fall in line patiently for at least an hour at certain times of the day, tells you just how special their ramen is. However, Mendokoro owner Ryan Cruz believes that lining up for hours is not exactly a good experience for hungry diners. That's why they also opened a second branch in BGC and will soon open another one in Alabang.
And if you do find yourself waiting in a long line, everything will surely be worth it once you get inside.
How to get here:
By car: From Ayala Avenue, head towards Paseo de Roxas then turn right at V.A. Rufino St. after the PBCOM tower. Make a left turn at L.P. Leviste St. and turn right onto H.V. Dela Costa St. From H.V. Dela Costa St, make a right turn onto Tordesillas St., another right onto Toledo St., and a left turn at Soliman St.

V Corporate Center, Leviste Street, Salsedo Village, Makati City
Restaurant Menu
You can scroll the image left and right.