Single Origin Osteria in Salcedo Village Offers New Italian Specialties
Single Origin is known for its all-day breakfast best paired with their handcrafted coffee. This 2019, the same team behind the well-liked cafe opened Single Origin Osteria in Salcedo Village, an offshoot of the brand that serves classic Italian favorites.
In Italy, an osteria is what you call a place serving simple dishes that are easy to enjoy over a glass of wine or a cup of coffee. With this in mind, Single Origin Osteria opened one in the Philippines this January 2019.
Also read: Single Origin at Greenbelt: A Standout on Coffee and Comfort Food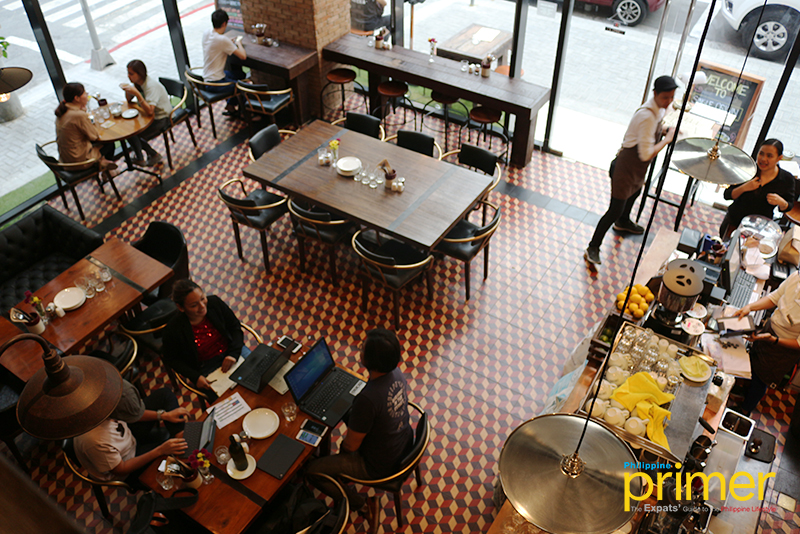 This May, they are introducing new menu items that will include a vegan option, pizza with traditional Italian dough, and more!
To start, grab a glass of their chocolatey Peruvian Mocha (Php 180 hot; Php 195 iced) made with mocha, textured milk, and Noir Peru chocolate.
If you want something zesty, try their non-alcoholic Green Mojito (Php 165). These refreshing drinks are totally the best choice to quench your thirst in this scorching summer heat.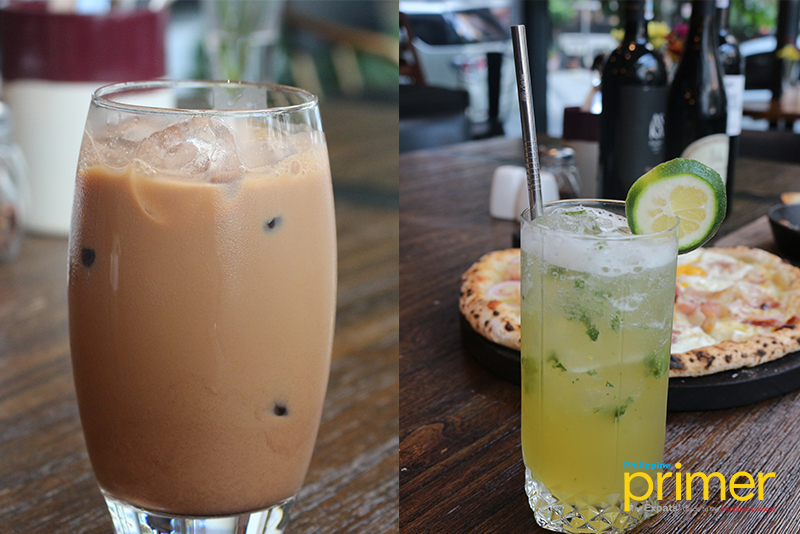 The Peruvian Mocha and Green Mojito 
The day best begins with their power meal such as their vegan Strawberry and Banana Smoothie Bowl (Php 320) using fresh fruits and coconut milk topped with organic Chia seeds. Single Origin Osteria, unlike its predecessor, offers breakfast from 7 a.m. to 11 a.m. before they serve their homey Italian dishes.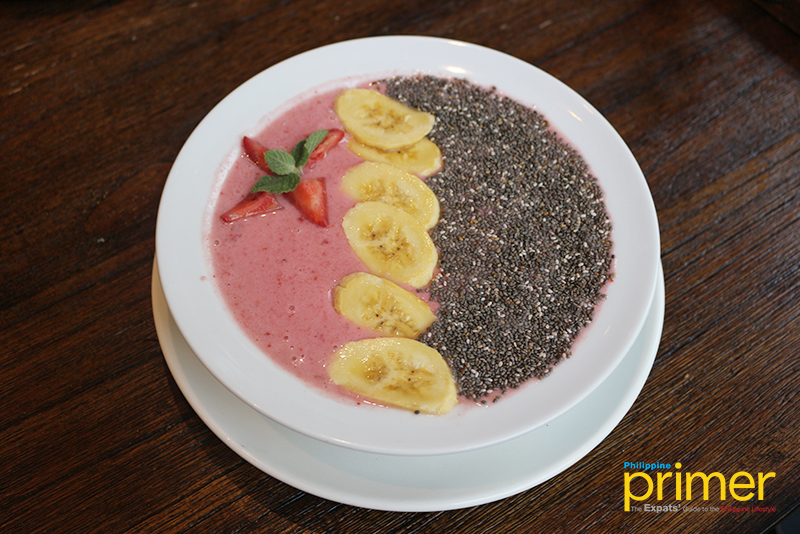 In Italy, bread is very important, even more so for pizza. Single Origin Osteria uses Italian flour to make a traditional 24-hour fermented pizza dough. Osteria's Classica (Php 450) is made with thinly sliced potatoes, crunchy red onions, bacon, and sunny-side-up eggs.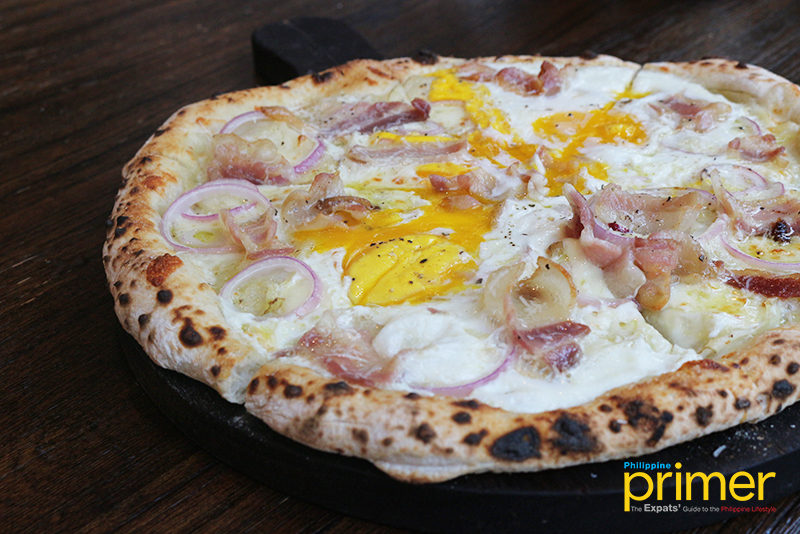 Woke up late? Take Osteria's Classica (Php 450) for a brunch and get that much-needed protein
Meanwhile, Lasagna Della Nonna (Php 495) uses Single Origin's Executive Chef Juan Barcos grandmother's lasagna recipe. They took an Italian classic and gave it a twist using full-size lasagna pasta. This savory treat made with spinach, pork, and beef ragu with the soft melt ricotta cheese is light, fluffy, and tasty which easily makes it a crowd favorite.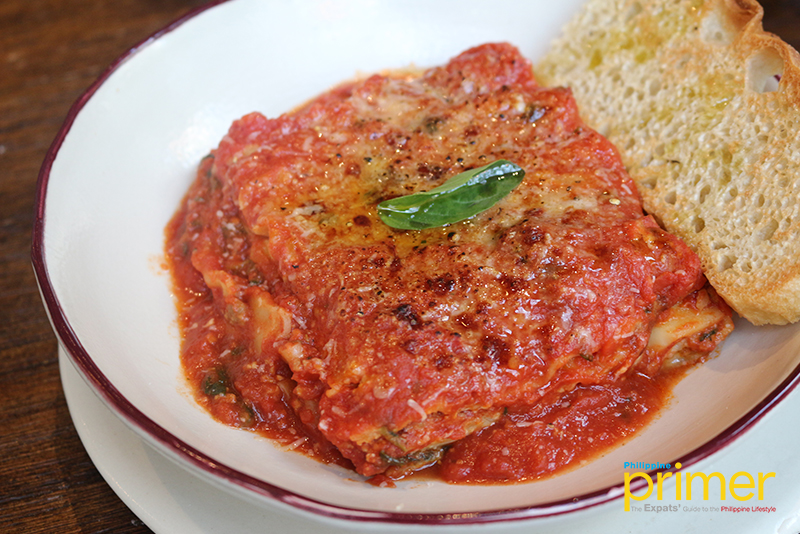 Lasagna Della Nonna (Php 495) would quickly be a bestseller with its creamy texture and hearty flavor
For the main course, try Single Origin Osteria's Nonna's Wagyu Polpette (Php 350). The dish is served in an iron pan and with two large meatballs nestled and covered in a thick tomato and cheese sauce–a flavorful take on ordinary meatballs.
Also read:  Single Origin in Rockwell: Fresh Gourmet Sandwich Options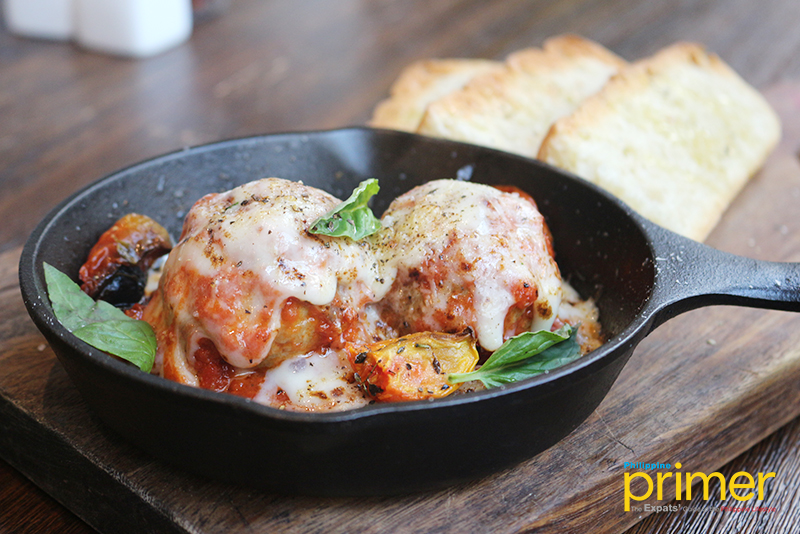 Like many of their dishes, the Nonna's Wagyu Polpette (Php 350) is good for sharing
This lovely osteria is a fresh addition to Salcedo Village's must-try restaurants. Visit Single Origin Osteria, where they bring the classic flavors of Italy to the Philippines.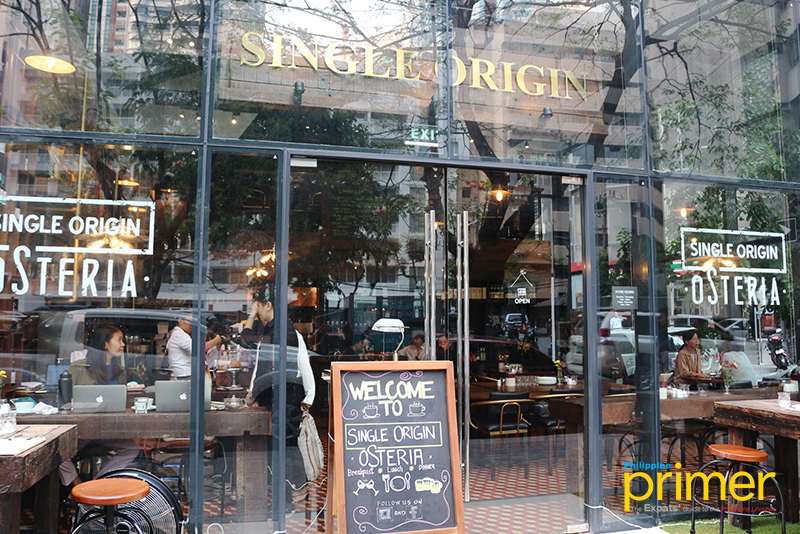 This sort of home-cooked traditional fare with menu inspirations from a special Italian grandmother, Single Origin Osteria offers a bistro atmosphere. Savor life's simple satisfactions and celebrate the Italian taste for festive toasts and intimate dinners at the lovely Salcedo Village.
How to get here:
From Ayala Avenue, take the V.A. Rufino or H.V. Dela Costa to the one-way Tordesillas Street. Single Origin Osteria is near the end of the road, where road-side parking is available. Otherwise, the Salcedo Park Parking is one corner away from the restaurant.
Store Information
G/F Frabelle Corporate Plaza Tordesillas, Cor Bautista, Makati
0956-301-5267
7 a.m.-12 a.m. Sun to Thurs / 7 a.m.-2 a.m. Fri to Sat (7 a.m.-11 a.m. Daily Breakfast)
Cash and Card
Restaurant Menu
You can scroll the image left and right.