Wantusawa in Makati: Oysters and seafood galore
Ensconced in two restaurants, Wantusawa is a product of Chef Christine Zarandin spontaneous idea during a full moon night. With the different restaurants sprouting along the neighborhood, together with her business partners, they've decided it was time to add a new concept at Tambai Alley.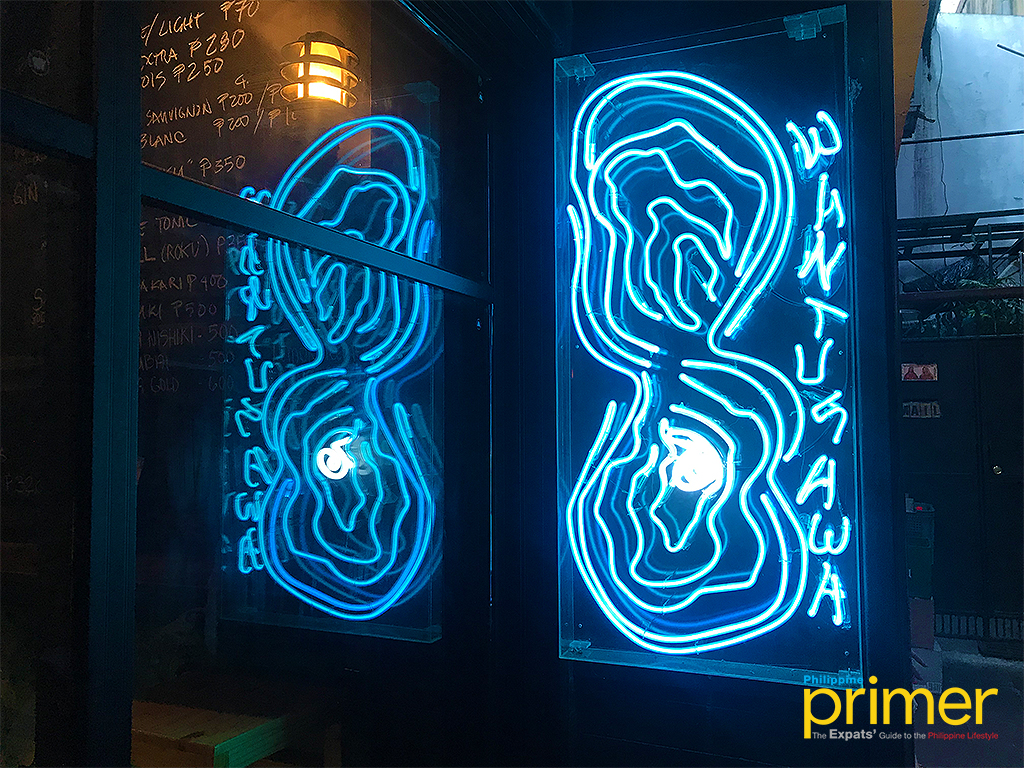 Wantusawa's logo
Wantusawa is an oyster bar in which they also serve Southeast Asian Cuisine. Unlike hotels and restaurants here in Manila who serves imported oysters, they dare to be different and proudly Filipino by serving Aklan oysters which are fresh and flown daily.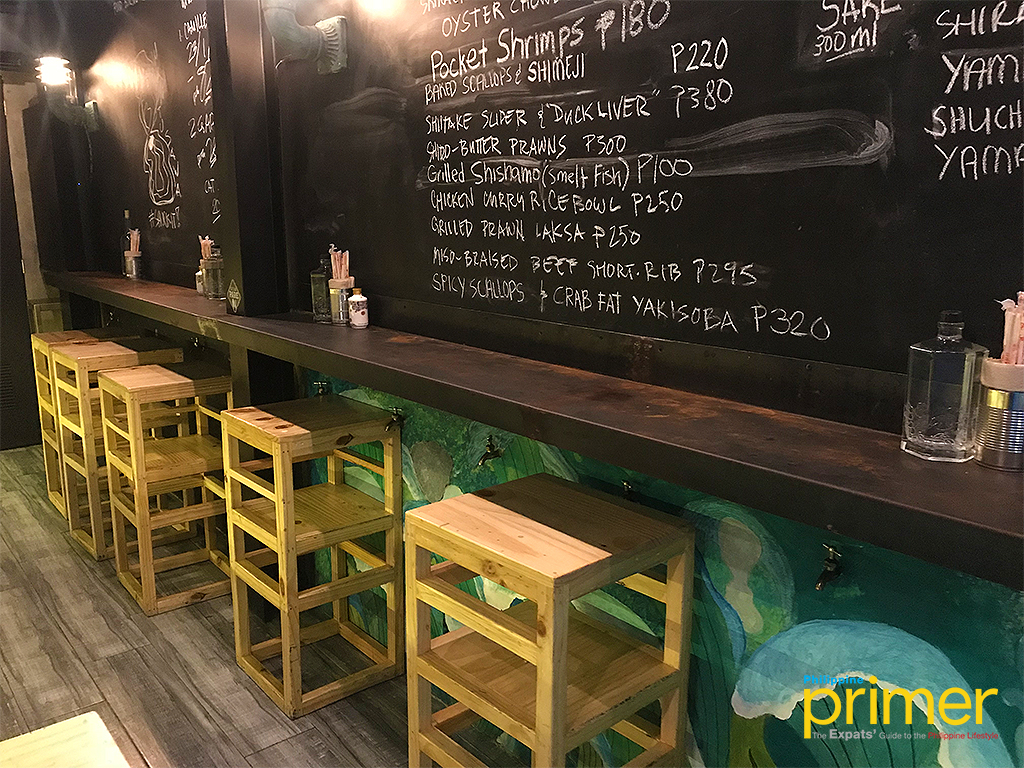 The high chairs allow you to place your bags under your seat
It's a narrow restaurant, with room for 15 customers. The interiors are a mix of modern and noir with a bit of an industrial feel to it. They wanted to keep the old design, as seen in the faucets that remain, which adds a quirky touch to it. They open at 7 pm, but we recommend that you reserve or order ahead as some regulars may stay nearby the door to race you inside.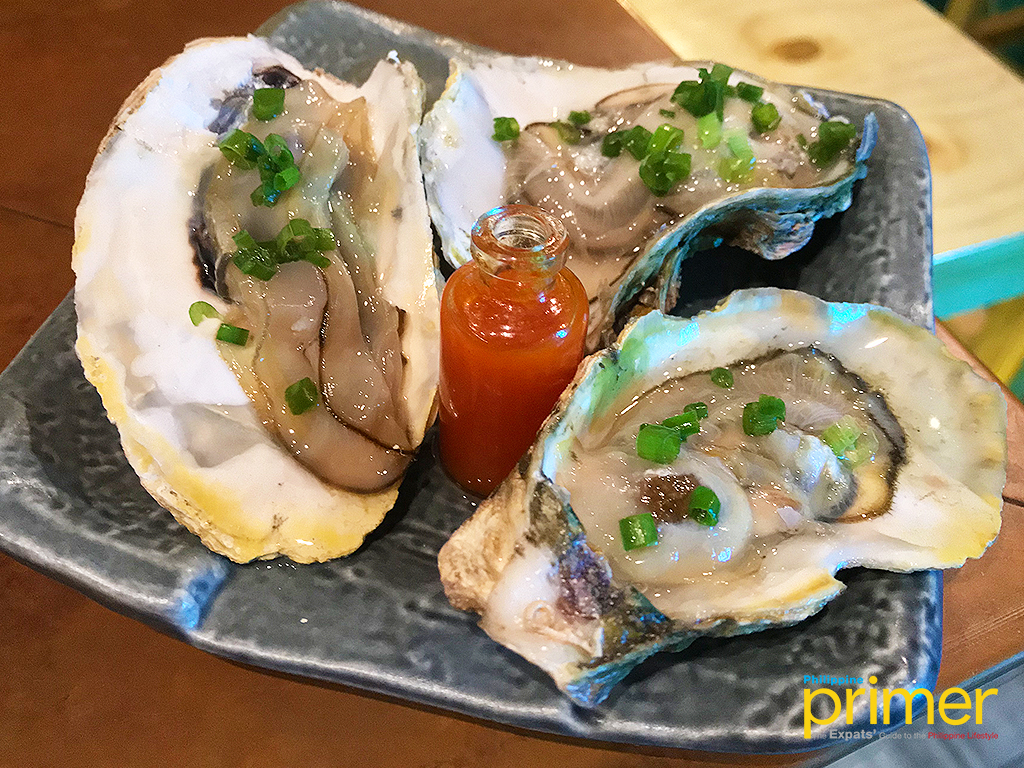 Fresh Oysters with spring onions and hot sauce (Php 50 per piece)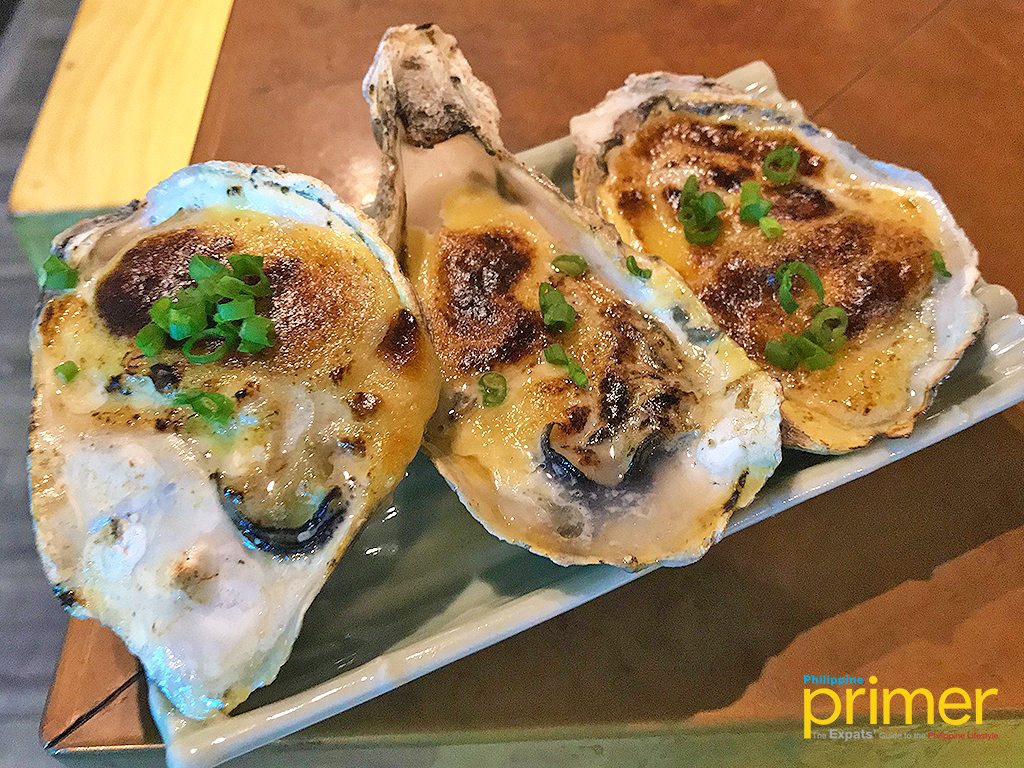 Baked Oysters (Php 50 a per piece)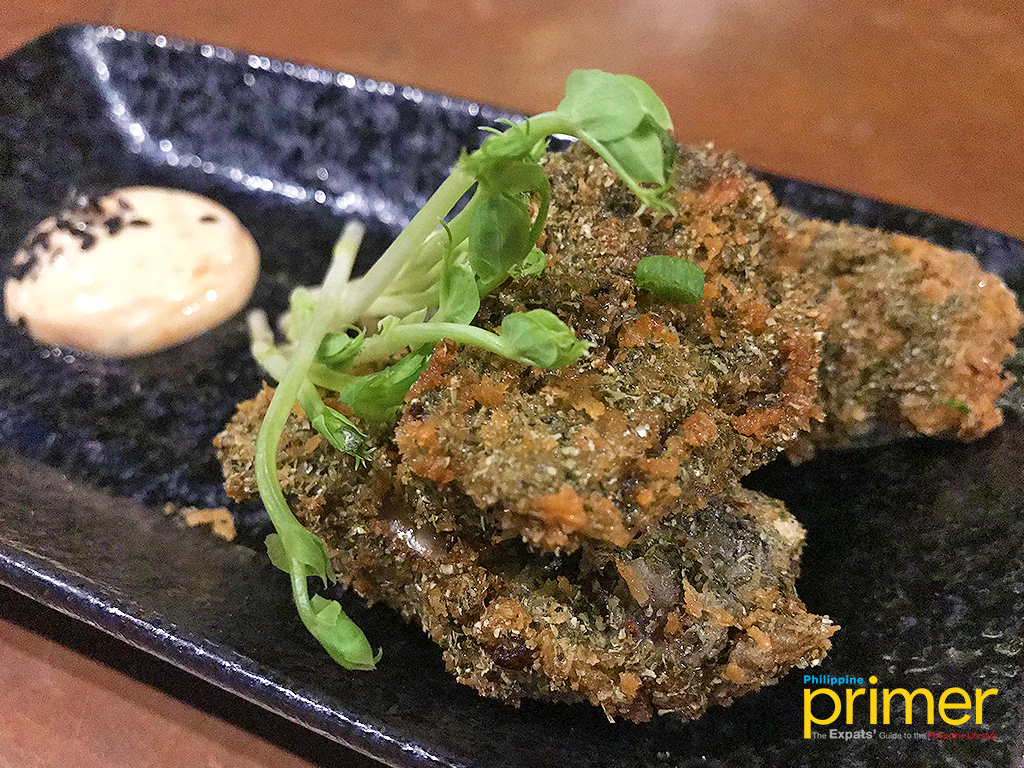 Fried Oysters (Php 50 per piece)
Each oyster is priced at Php 50, a great deal if you ask us. You can have it fresh, baked, or fried. For customers who love oysters and can consume a lot, you might find your name on their blackboard. Currently, a woman holds the record for eating 82 oysters. Everyone is treated like family at Tambai Alley, which means you can order your food at any restaurant and consume it at any of the other restaurants.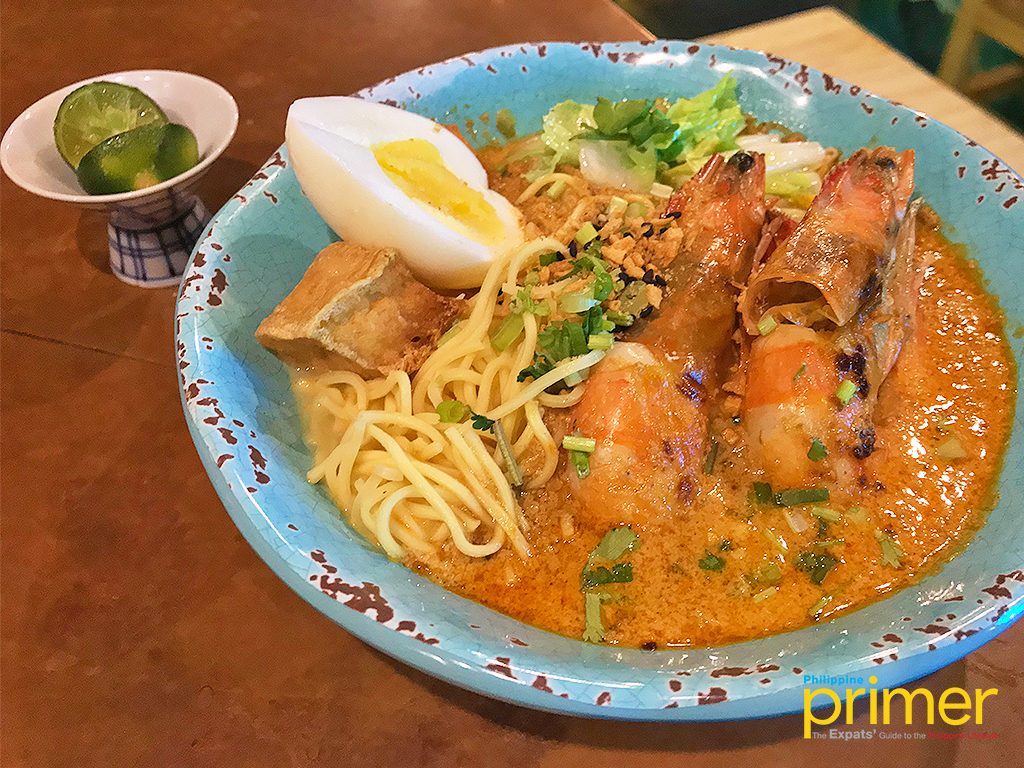 Grilled Prawn Laksa (Php 250)
They have an open kitchen where you can watch them shuck oysters and make your orders. Aside from the oysters that they are famed for, other crowd pleasers include their Shiro Butter Prawns (Php 300), Baked Scallops and Shimeji (Php 220), and an all-time favorite their Grilled Prawn Laksa (Php 250). We were surprised at their laksa; it's spicy yet you can still enjoy the flavors of the prawn and the coconut milk.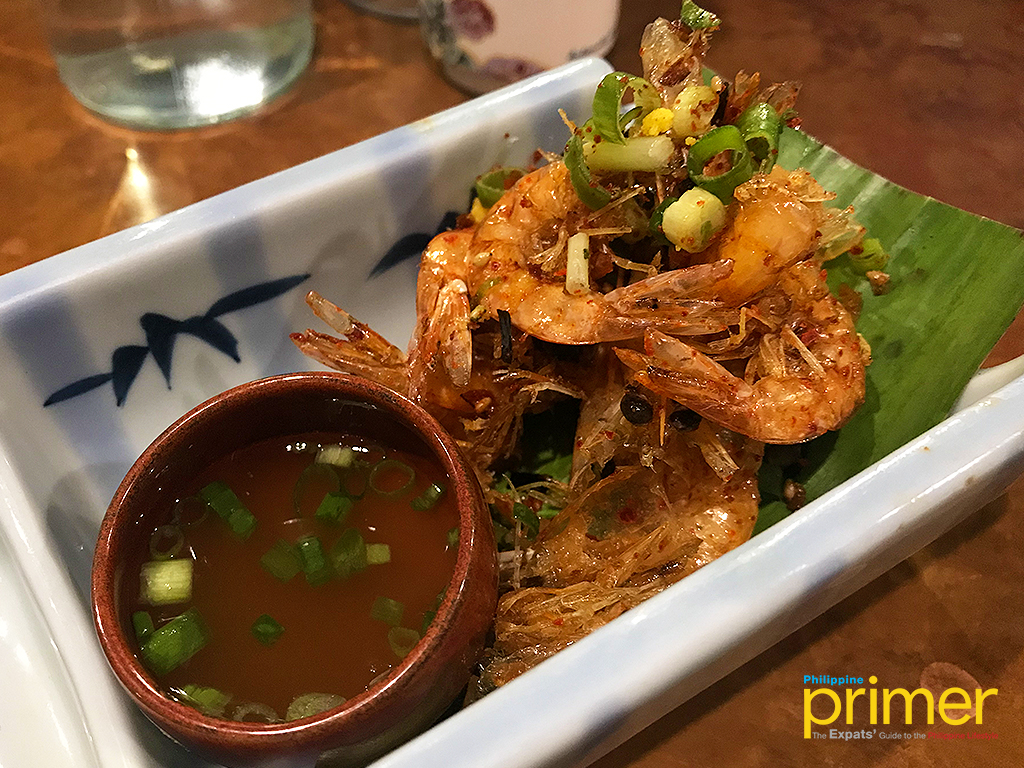 Pocket Shrimp (Php 180)
If you find yourself having too much fun and want to stay a bit longer, you should definitely order their Pocket Shrimps (Php 180). It's like an elevated version of our local nilasing na hipon (drunken shrimp): tastier and more addicting. Dip it in their homemade vinegar and you'll be lining up for another one soon enough. The spunky vibe of the restaurant, as well as the friendly owners, will make you want to stay for their drinks.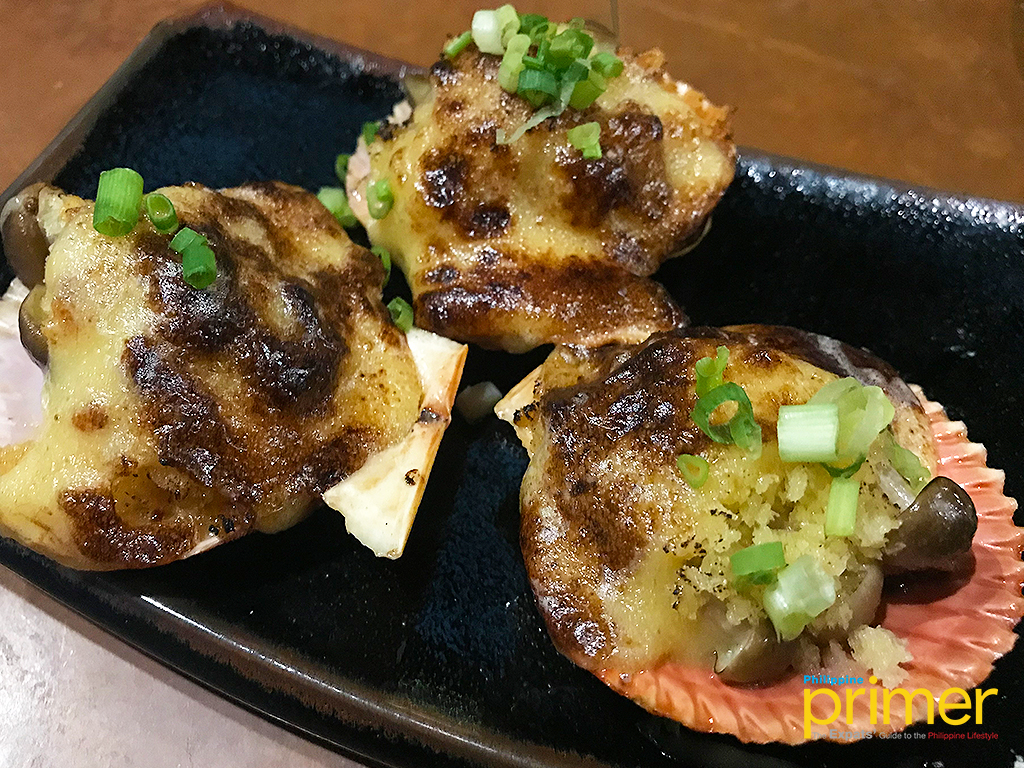 Baked Scallops and Shimeji (Php 220)
Wantusawa has even incorporated their oysters to their drinks in the form of their Oyster Shot (Php 100). You'll barely taste the sake in it as the oyster tends to overpower and retain its flavor. They also offer classic drinks such as gin, sake, wine, and imported and local beer.
If you're looking for fresh and undeniably good oysters, delightful food, and sensational staff, then you'll want to swing by Wantusawa soon!

wantusawaoysters@gmail.com