Silayan Dining Room in Masungi Georeserve: 360° View of Nature
Ever since it first welcomed guests in 2015, Masungi Georeserve has been swamped with visitors who wish to get up close and personal with nature. As one of the most popular spots for eco-tourism, it instills in guests the need to care for the environment. Climbing its many peaks, one can feel just how small and insignificant humans are compared to Mother Nature, putting more gravity in the lessons that Masungi Georeserve hopes to pass.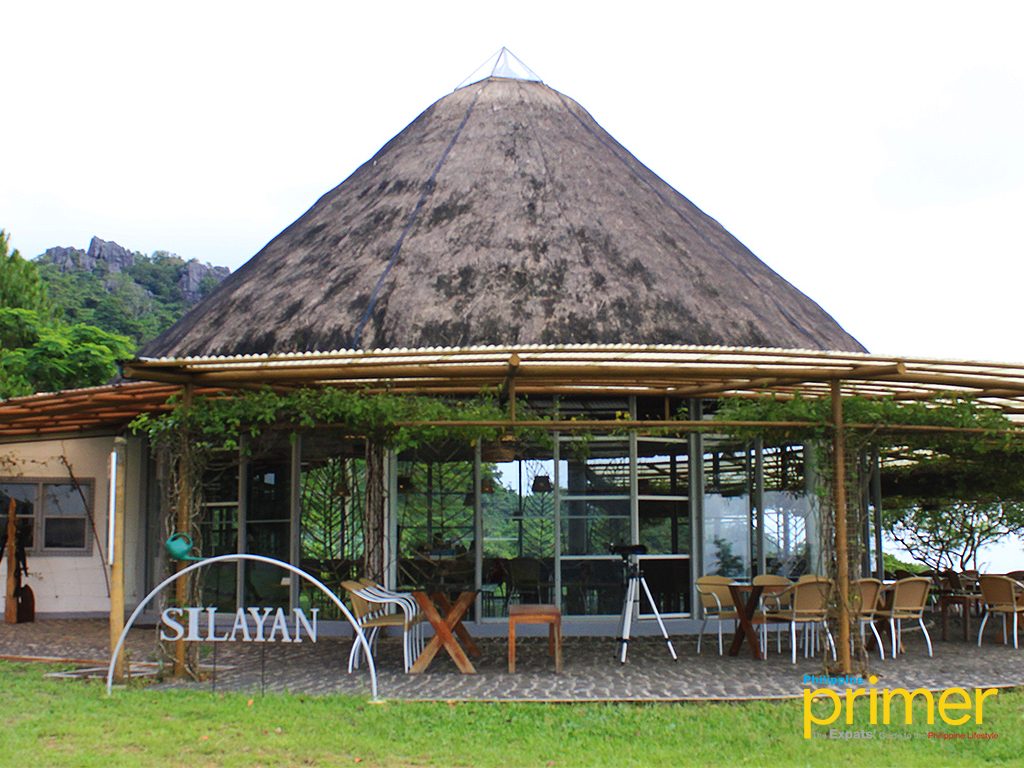 After a 3-4 hour hike, guests will be understandably hungry. To complement the trail experience, Masungi Georeserve opened Silayan Dining Room. During its soft opening in April 2017, it was available only to trail guests. According to Billie  Dumaliang, Masungi's advocacy officer, guests wanted to return to Silayan sans the trail which is why they finally offered set menus for non-trail guests.
Also read: Masungi Georeserve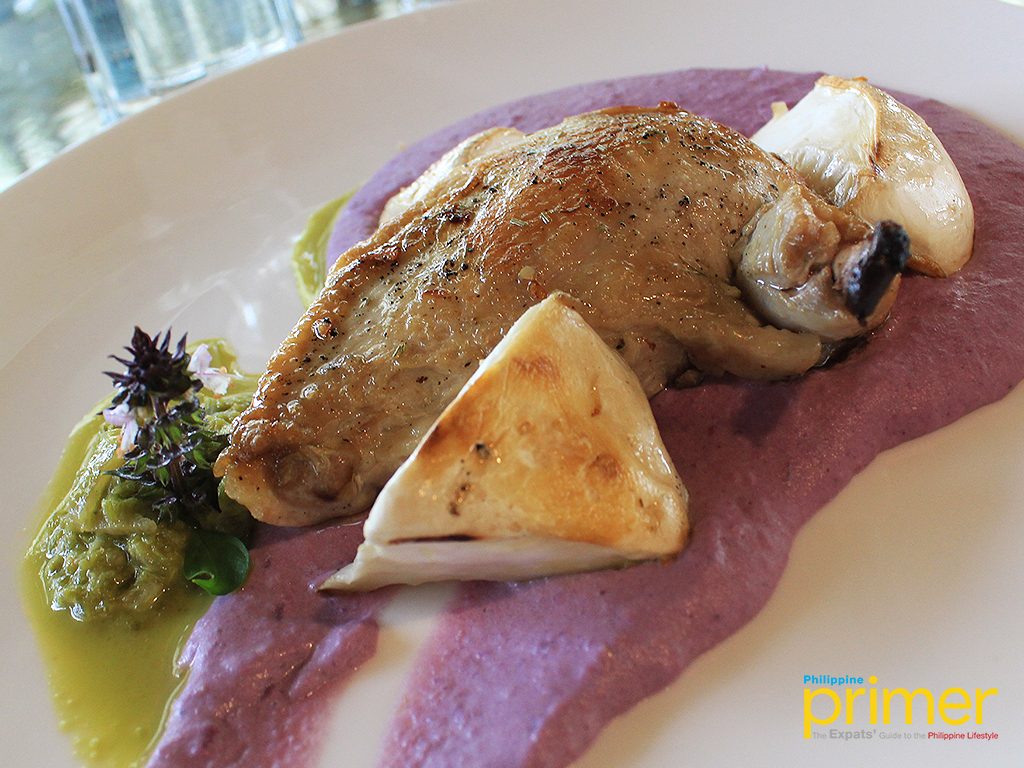 69° Sous Vide Chicken with Mashed Ube & Pepper Sauce (Php 1,400/guest)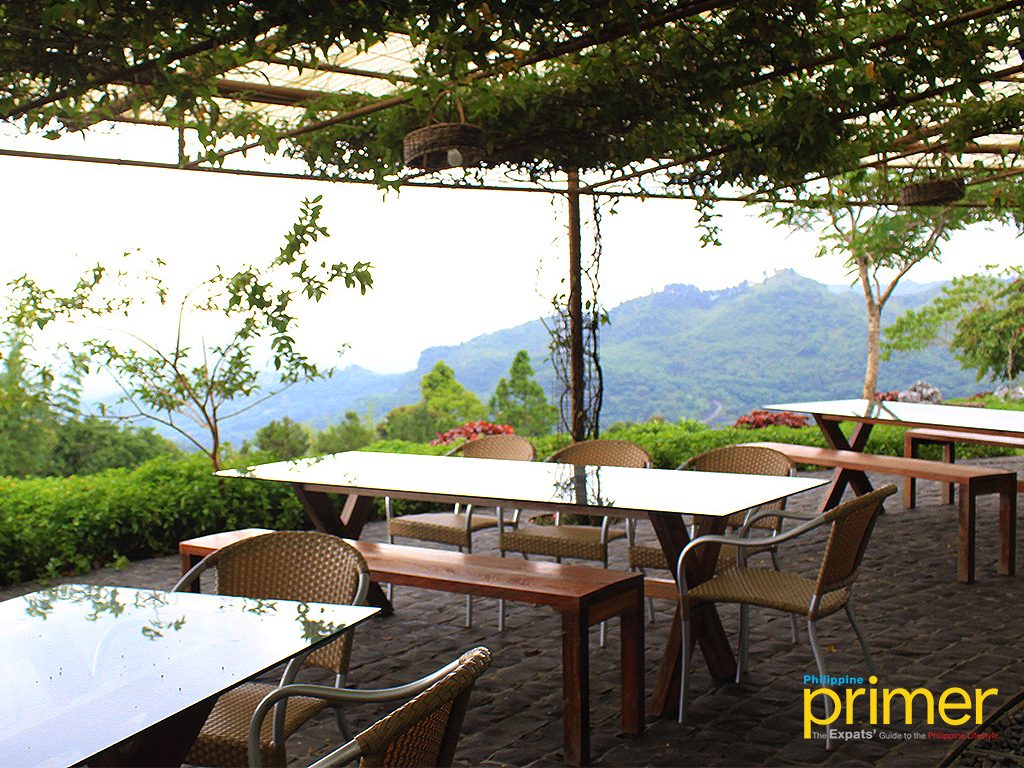 Feel the chilly Antipolo with Silayan's outdoor seating
Many places in Antipolo boast of stunning views but nothing can compare to the magnificent 360° view of Laguna de Bay, Sierra Madre, and Metro Manila skyline that only Silayan can offer. If the first Jurassic Park went according to plan, it would be similar to this.
Also read:  New Night Trail in Masungi Georeserve: Things You Only See After Dark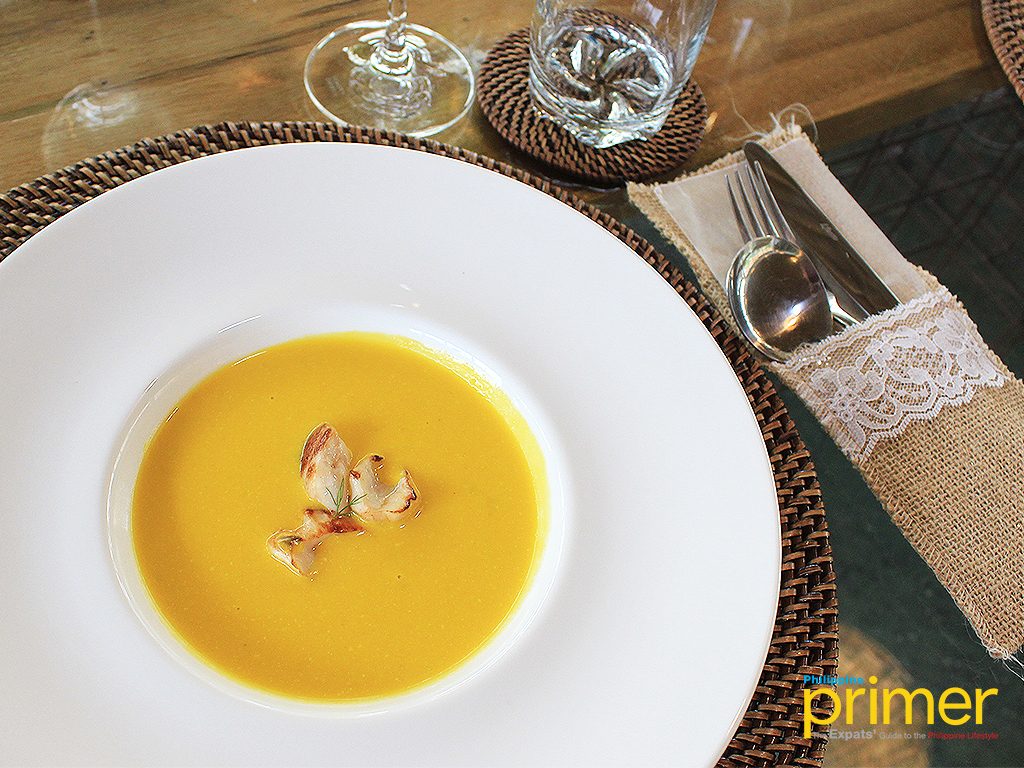 Kalabasa Soup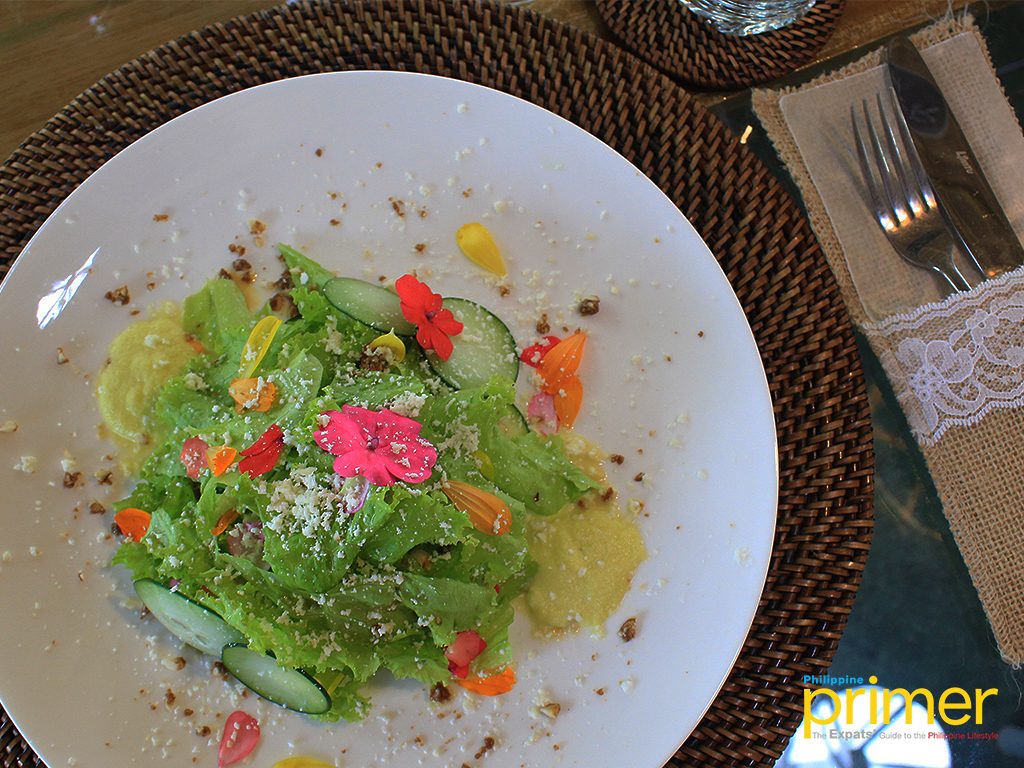 Green Salad with Kesong Puti
Under Chef Ezekiel Macadangdang, Silayan Dining Room offers guests food made from natural and indigenous ingredients which are either sourced from the reserve or from surrounding independent farmers.
Also read: Masungi Georeserve New 'Legacy Trail': Learning Experience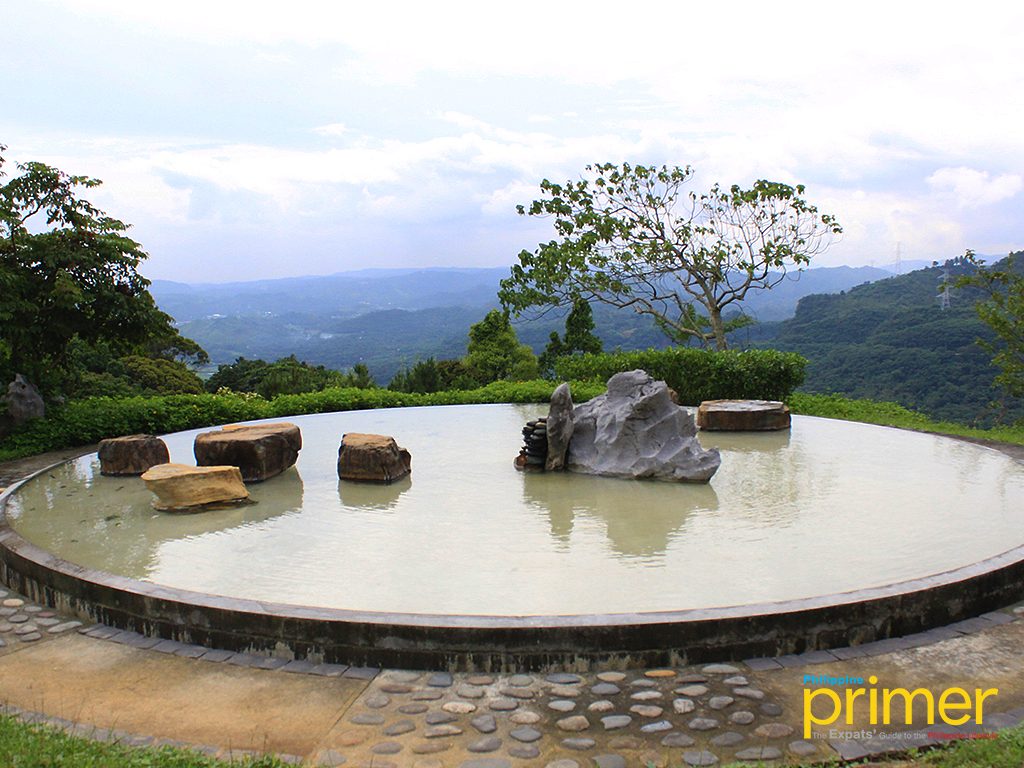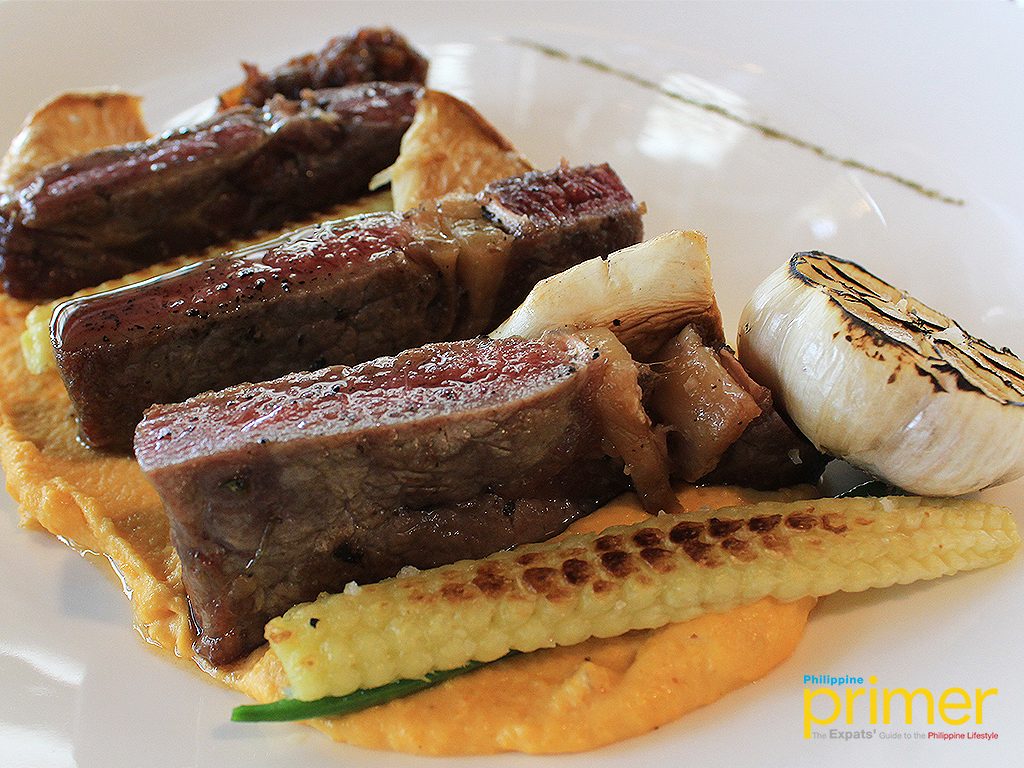 Rib-Eye Steak with Sweet Potato Puree and Burnt Onion (Php 1,800)
Trail guests only need to pay Php 850 for their set menu. Regardless of whether guests hiked or not, all set menus come with soup, salad, and dessert. As of the moment, the restaurant is offering three main dishes: 69° Sous Vide Chicken with Mashed Ube & Pepper Sauce (Php 1,400/guest), Seared Maya-Maya with Squash Puree and Fish Ravioli (Php 1,600/guest), and Rib-Eye Steak with Sweet Potato Puree and Burnt Onion (Php 1,800).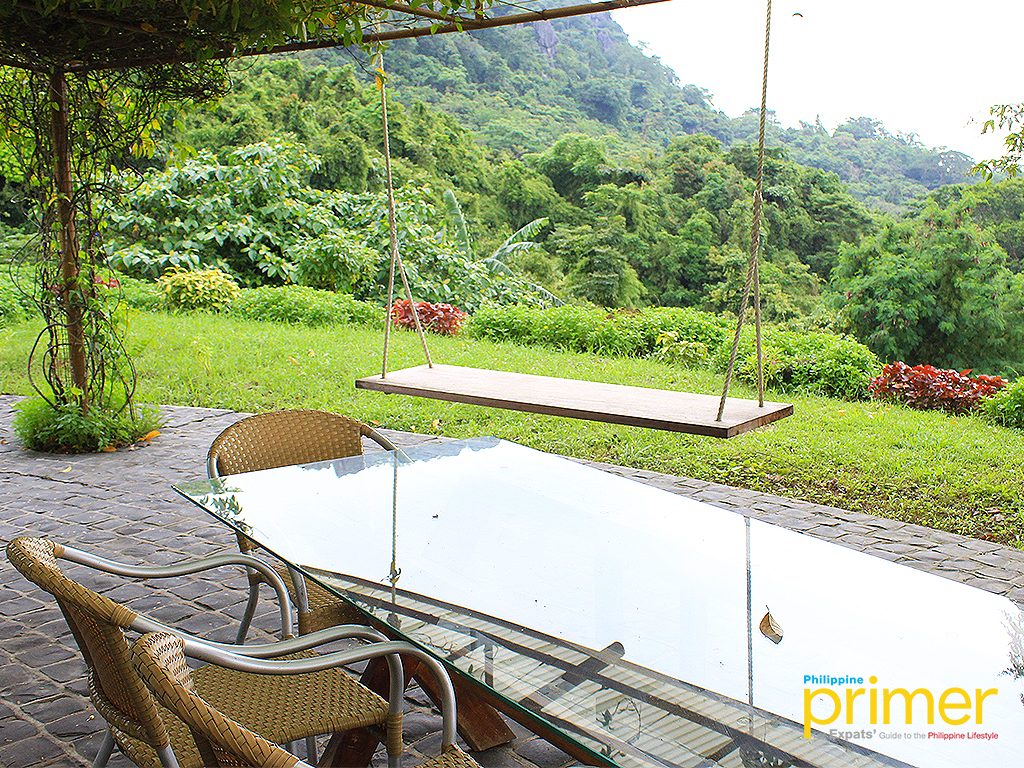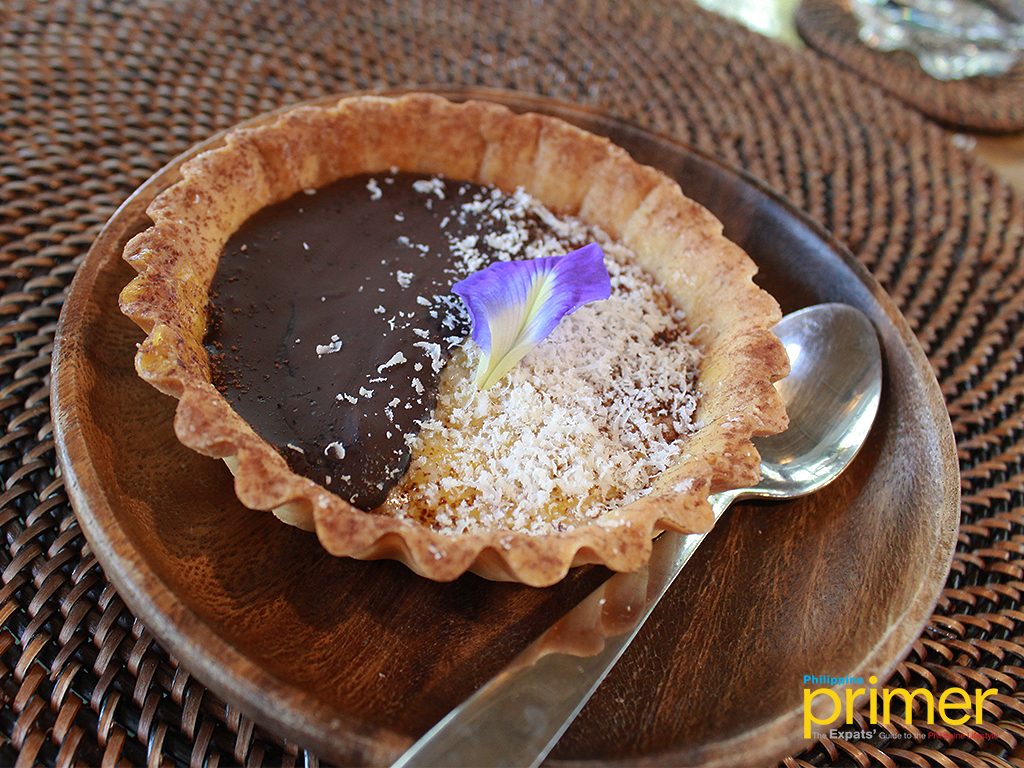 Double Chocolate Mango Tart
They do not offer an a la carte menu save for the drinks, so one can expect a gastronomic feast. They also cater to all sorts of diets, just be sure to inform them beforehand. The best part is the menu is seasonal so if guests wish to eat here the second time around, chances are they won't be served the same thing twice.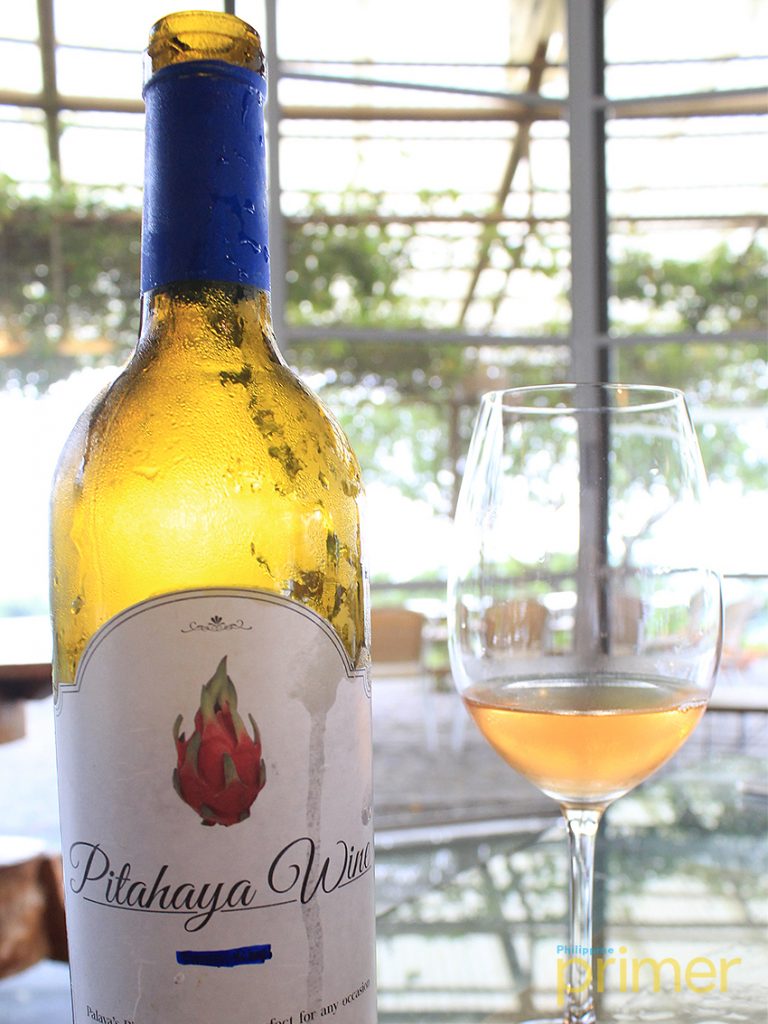 The Pitahaya or Dragon Fruit Wine is also made in-house by their chef (Php 985/bottle)
Silayan Dining Room can accommodate a total of 100 guests but reservations must be made three days in advance. To do so, one may email them at events@masungigeoreserve.com or send them a message through the website contact page. To learn more about Silayan Dining Room, please visit their website.
---
This first appeared in Philippine Primer Japanese Magazine's September 2018 issue.
Store Information
Masungi Georeserve, Garden Cotteges, Kilometer 47 Marcos Highway, Baras, Rizal
(63) 929-132-3531; (63) 995-186-9911
8 a.m. to 5 p.m. (Tuesday to Sunday)
Monday
BPI/PayPal (Prepaid), Online credit card
events@masungigeoreserve.com