Masungi Georeserve New 'Legacy Trail': Learning Experience
Into the woods for a happy ever after, so the song goes. In Baras, Rizal, The Masungi Georeserve opens the 'Legacy Trail' that will engage the public in a large-scale forest restoration.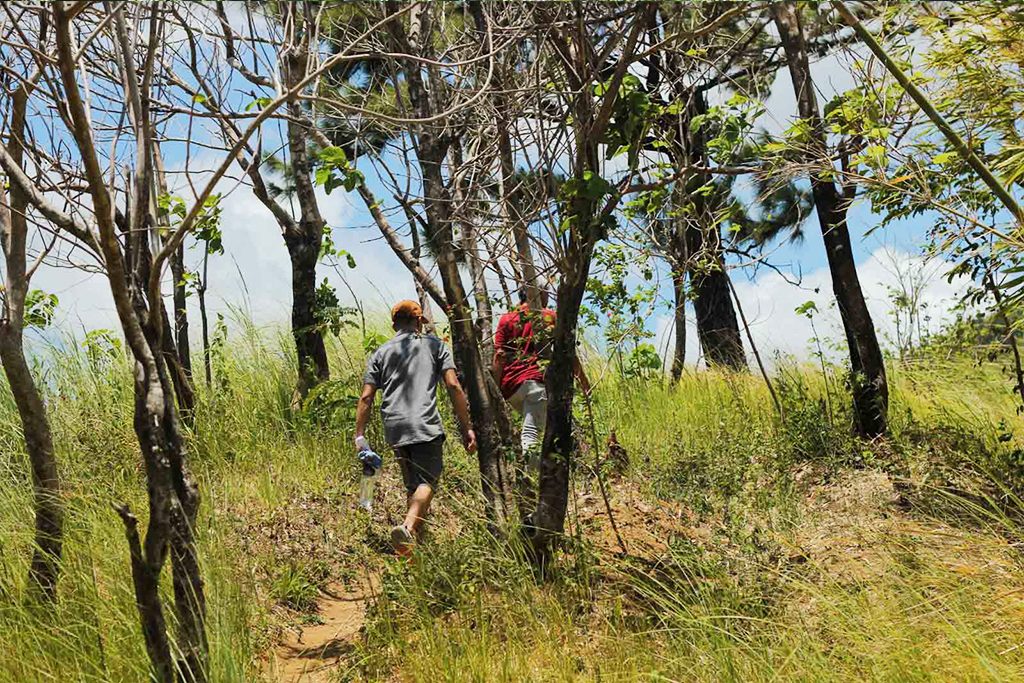 Guests will be able to conduct tree planting and/or nurturing activities alongside park rangers
The ongoing project is a multi-sector initiative to restore devastated lands surrounding the famous Masungi Georeserve. The Legacy Trail aims to immerse visitors on the daily work and struggles of conservation but also show its fruits. Guests may participate in tree planting and nurturing activities at the conservation area located at the first ranger station of the Masungi Geopark Project.
Also read: Masungi Georeserve
The new trail features new paths such as the 'Kawayan' which is a bamboo-lined uphill walk
'Amihan' meaning breeze is a series of floating huts and rope pathways among the last pine stands in the area
Also read: New Night Trail in Masungi Georeserve: Things You Only See After-dark
The opening of the Legacy trail comes at a crucial moment as the reforestation project continues to be threatened by destructive activities such as treasure-hunting, illegal logging, and quarrying.
Weeks before the trail was ready, a forest fire ravaged a portion of the area where several young trees were recently planted. Their forest rangers also discovered a series of treasure hunting pits.
"As much as it is important to celebrate the success of restoration at Masungi, it is also important to show that the challenges persist in many different areas and that the public can do something about it," says Masungi Georeserve Project Manager, Ann Dumaliang. "This is where the Legacy Trail comes in."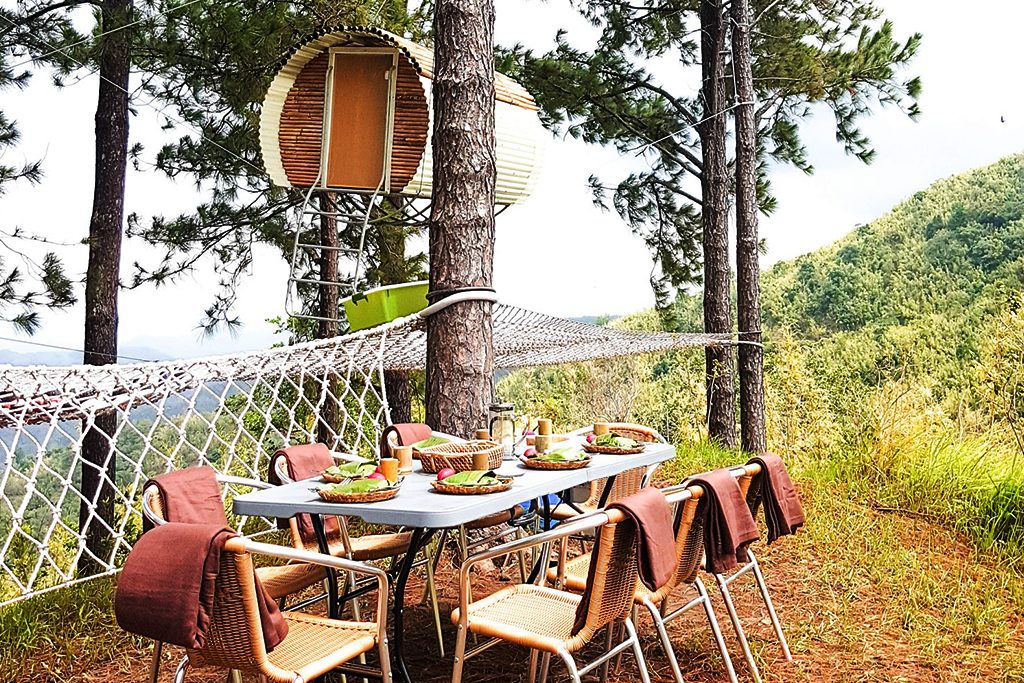 Enjoy a Minalot Meal after the trail
The Legacy Trail is a 3-hour walk which will include tree planting, tree nurturing activities, and the Minalot Meal, a rice meal wrapped in banana leaves and prepared by locals. There is also an optional rope course among the trees. Make sure to have a Tagalog and English-speaking friend in your group as Masungi promotes the use of Filipino language for the tour.
For a small fee of Php 1,000, you get an unforgettable experience of a lifetime while also helping the forest of Masungi as well as the communities of Pinugay, Baras, Cuyambay, and Tandang Kutyo in Rizal.
Ignite your interest in the fields of conservation and share the love for nature. Come up to the trees and down a new path of ecotourism at the new Legacy Trail of Masungi Georeserve.
Also read: A List of the Best Ecotourism Spots in the Philippines
---
This is a press release. Minor edits were made prior to publishing.