Puerto Galera: A Beach Lover's Home Away from Home
Often cited as the second coming of Boracay, the town of Puerto Galera is famed for White Beach, a haven for those who want to experience powdery white sand without having to take a plane. Apart from White Beach, the town is also known for its exquisite dive sites located off the coast of Sabang.
Those looking for a relaxing retreat can visit Aninuan Beach, a quiet refuge that is also convenient if you want to transition from the serenity of a semi-secluded beach to the many bars along White Beach. There's also a lot more to explore in this fascinating tropical island destination that you shouldn't miss out on.
Here's our list of places to be, resorts to stay in, restaurants to pig out on, and activities you should look forward to in Puerto Galera.
Where to go: a guide map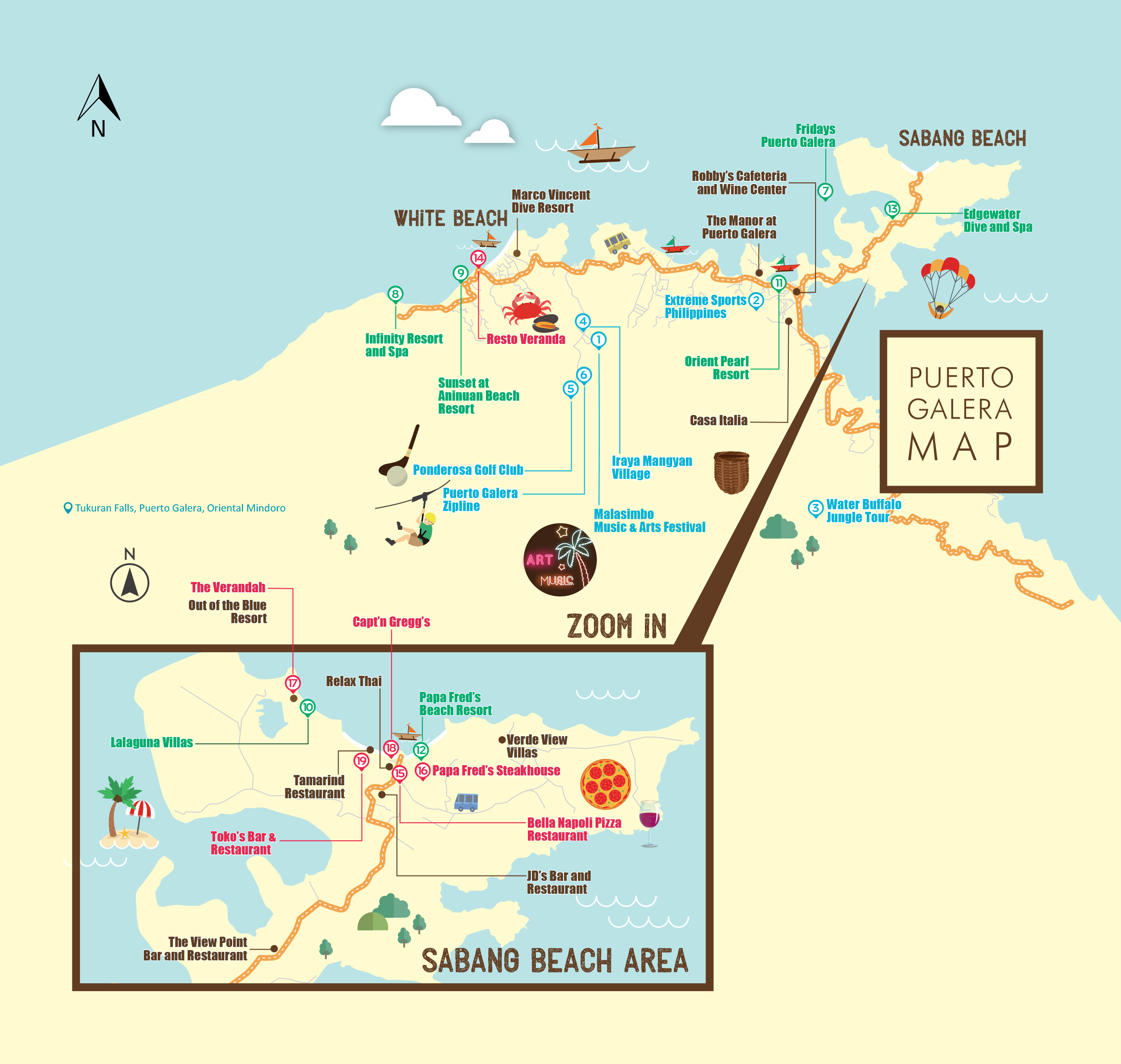 click the image to enlarge
Where to Go in Puerto Galera
Where to Eat in Puerto Galera
Where to Stay in Puerto Galera