The Verandah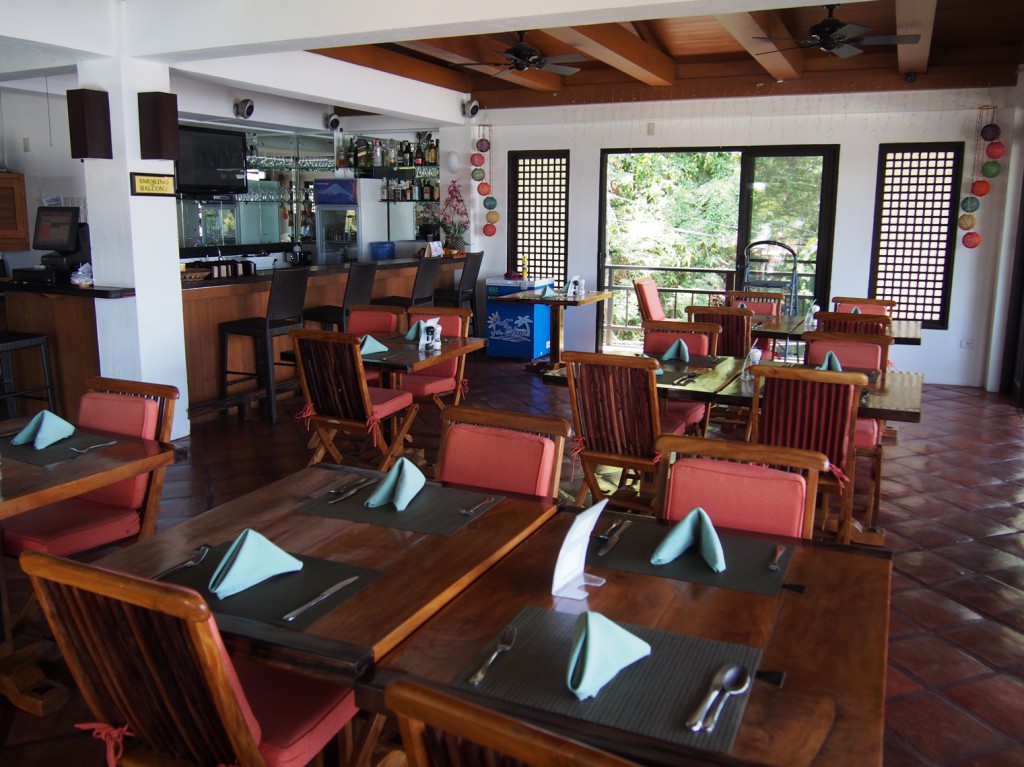 Bask in the view that The Verandah offers.
–
The premier bar and restaurant of the Out of the Blue Resort and Villas, the services of The Verandah is reflective of the view their name could possibly give. Located in a resort hotel on the third floor, one can experience the pleasant sea breeze, without any disruption.
–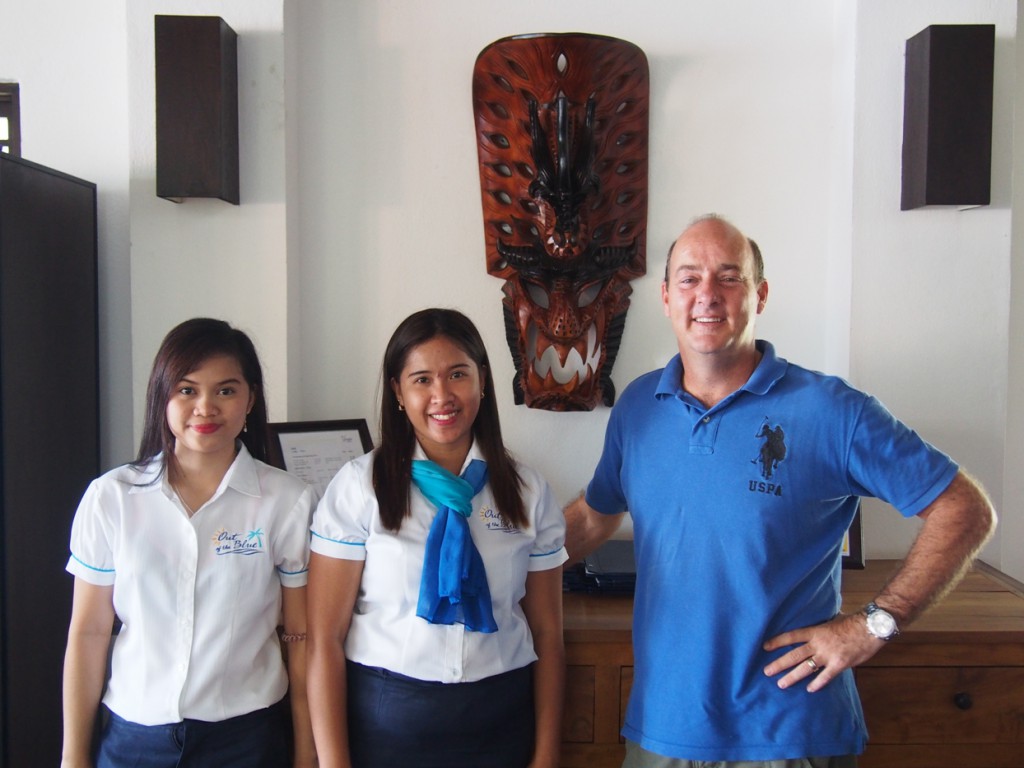 Helpful and friendly staff ready to assist your every need.
–
Just like what its name suggest, The Verandah is styled like an open porch where customers are free to take pleasure of the luxurious view and food in a price worth the money. The usual visitors of the place are those looking for a good place to stay after their diving escapades, the most well-known attraction in the Sabang area.
They offer a delectable selection of dishes styled with local flair. Their Chicken and Mango Strip (P360) is a dish rich in cream-based sauce, with sweetness bursting due to mango coupled with sautéed chicken and vegetables in coconut.
–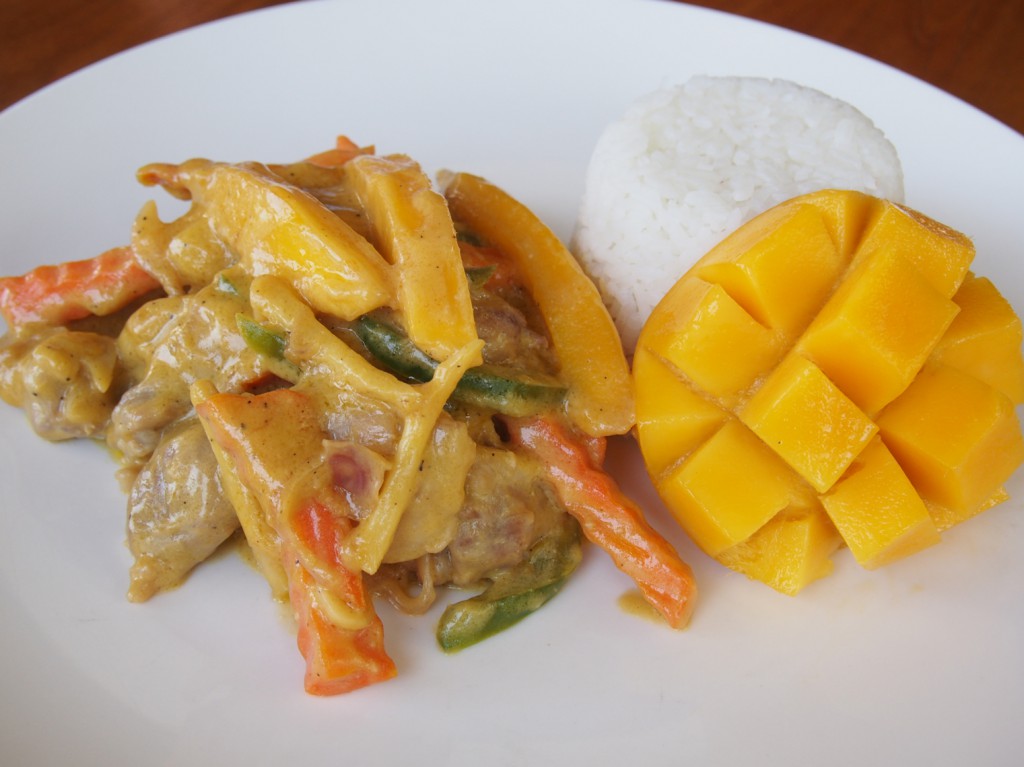 Chicken and Mango Strip (P360)
–
The Australian Rib Eye(P990) is a 450g meat paired with potatoes and salsa. Their Seafood Ravioli (P450 pesos) is a harmonious fusion of Western and Asian flavors in white sauce, ravioli, and tuna.
–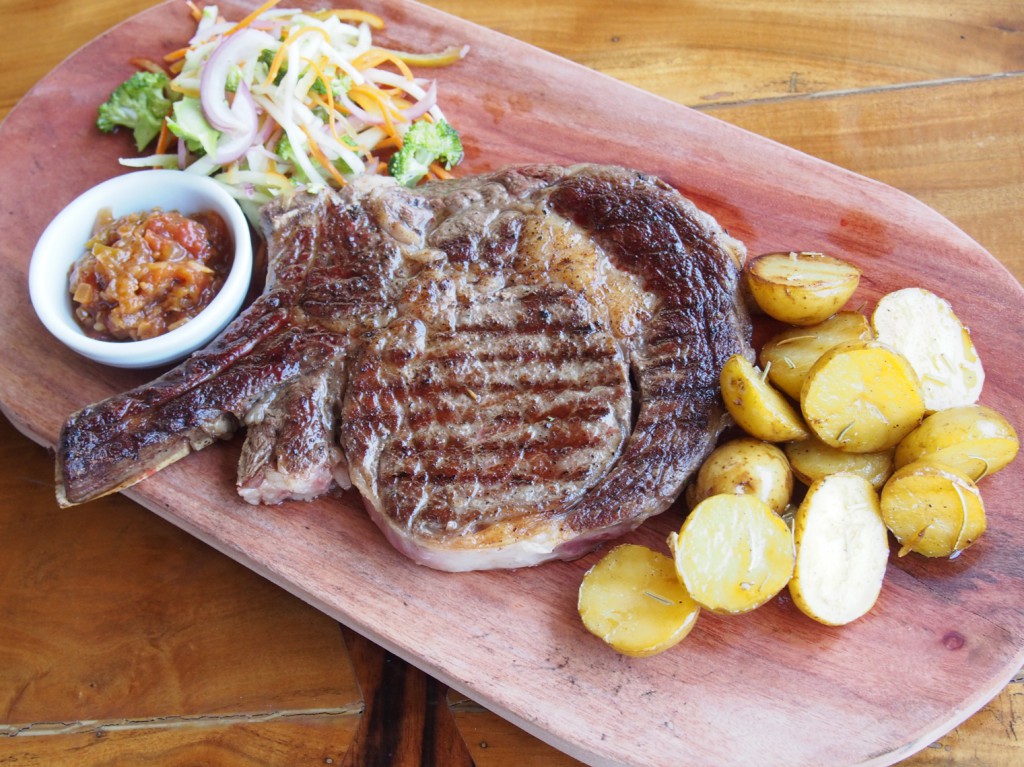 Australian Rib Eye (P990)
–
Their dessert, Turon with Calamansi and Pandan Cream (P195), is savory sweet banana spring rolls traditionally eaten as afternoon merienda. They give it a twist with the addition jackfruit, which complements the banana.
–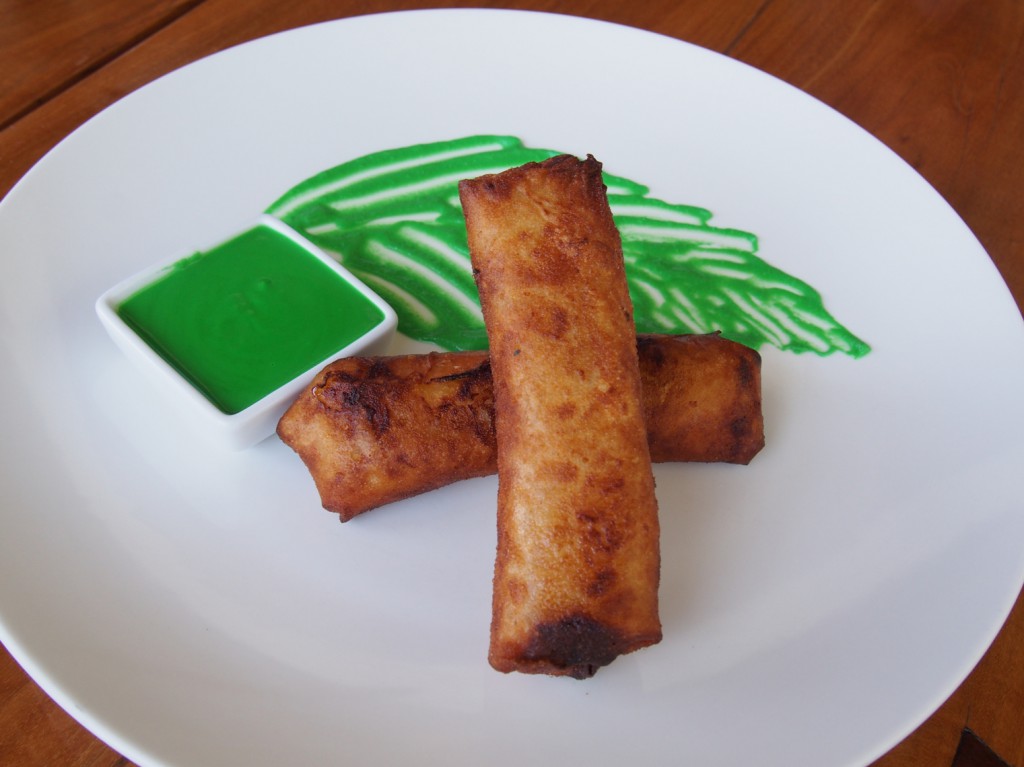 Turon with Calamansi and Pandan Cream (P195)

Small La Laguna Beach, Puerto Galera, Mindoro. The Verandah is located at the Out of the Blue Private Villas.