9 Restaurants Around Manila Where You Can Try Wagyu
Do you ever wonder why wagyu is so good with its melt-in-the-mouth texture? Well, its goodness is a product of a meticulous process of rearing and feeding special breeds of cows, leading to the beautiful marbling of its meat.
Although it's a bit pricey compared to regular beef, you will surely get your money's worth with the gastronomic journey that its complex taste will take you.
Here is a rundown of restaurants around Manila where you can try wagyu:
Soga Miga
What makes Soga Miga stand out from other Korean barbecue restaurants is the ingredients that they use. They take pride in their premium marbling wagyu beef cuts that many diners love because of the tenderness, juiciness, and exceptional flavor.
Fill your grill with Wagyu Anchsngal and Wagyu Flap Meat, which are only some of their wagyu choices.
Also read: Soga Miga in Alabang: An Exceptional Serving of Korean Grilled Wagyu
Address: 209-2211 Upper Ground Floor, Water Garden, Festival Supermall Expansion, Filinvest City, Alabang, Muntinlupa City
Contact: 02-403-8853 / 0917-807-3008
Facebook: facebook.com/sogamiga

Miyazaki Gyu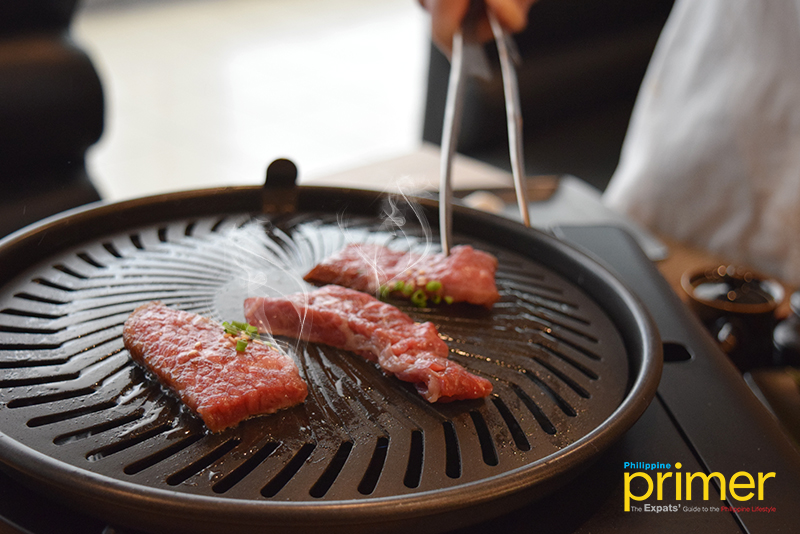 This luxurious wagyu restaurant just opened in the Philippines last year, but it has already made quite a good reputation in the local dining industry. 
Offering among the best Japanese beef in town, Miyazaki Gyu maintains the quality of their meat by sourcing it directly from their own ranch in Japan. This meat is used in Miyazaki's Yakiniku, Sukiyaki, Shabu Shabu, Wagyu Sushi, Steak, Roast Beef, and more.
Also read: Miyazaki Gyu in BGC Boasts High-Quality Wagyu Beef
Address: Ground Floor, One McKinley Place, 26th St., cor. 4th Ave., BGC, Taguig City
Contact: 02-829-6167 / 0917-168-6673
Facebook: facebook.com/miyazakigyuPH
Melo's
Melo's is dubbed as the home of Certified Angus Beef and Wagyu, which makes it one of the best places in the country to savor authentic wagyu beef. The best part is that they let you choose your preferred cut and thickness of meat from the steak cart presented to you before grilling.
Also read: Melo's
Address: Burgos Circle, Forbes Town Center, BGC, Taguig City
Contact: 02-403-5968 / 02-403-5969
Facebook: facebook.com/MelosBGC
Buta+Wagyu
If we're talking about exclusivity then nothing can get more exclusive than Buta+Wagyu. This specialty restaurant is an authorized distributor of Japanese wagyu products in the country—thanks to its partnership with the Japanese government.
Any beef you eat or buy from them comes with the cattle's 10-digit serial number, which ensures that only the best quality of beef reaches your table.
Also read: Buta+Wagyu
Address: Buta+Wagyu 515A, 5th Floor, Sky Park, SM Aura Premier, Taguig City
Contact: 02-946-7262
Facebook: facebook.com/ButaWagyu

Yokohama Meat Kitchen

With the resurgence of grill restaurants, separating the good ones from the mediocre establishments is more complicated than you think.
Luckily, we know a  place that definitely falls under the good category of grill restaurants—Yokohama Meat Kitchen. This Japanese barbecue restaurant serves high-quality seafood selections and meat cuts including their well-loved wagyu.
Also read:  Yokohama Meat Kitchen in Makati Releases New Dishes
Address: 16 Jupiter St., Brgy. Bel-Air, Makati City
Contact: 02-831-6546 / 0916-377-3655
Facebook: facebook.com/yokohamameatkitchen
Hokkaido Meat and Noodles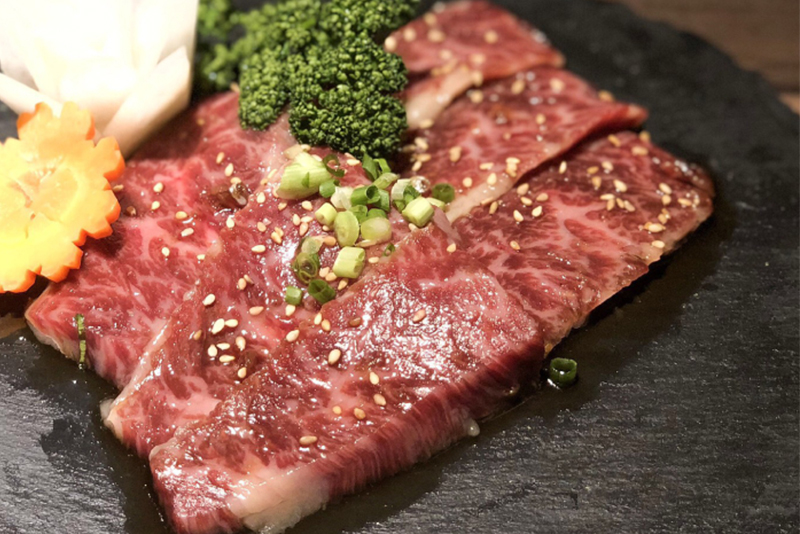 Can you guess what this restaurant is cooking just based on its name?
Hokkaido Meat and Noodles is a one-stop spot to satisfy your Japanese food cravings especially of mouthwatering yakiniku and ramen. Plus, you are assured that you're served with the best seafood imported directly from Hokkaido and their top-quality wagyu beef.
Also read: Hokkaido Meat & Noodles in Makati Serves Imported Wagyu Beef
Address: 2153 Marvin Plaza, Chino Roces Ave., Legaspi Village, Makati City
Contact: 02-739-0425 / 0966-966-6926
Facebook: facebook.com/HokkaidoMeatandNoodles
Manpuku Steak House
If you're looking for a place that serves good steak at such a reasonable price, visit Manpuku Steak House.
It is a Japanese-run restaurant that specializes in Angus beef and wagyu steak, located on the lower ground floor of Makati Cinema Square. Aside from the meat itself, they also use wagyu fat to enhance the taste of their dishes.
Also read: Manpuku Steak House in Makati: Irresistibly teasing, affordable steaks
Address: Lower Ground Floor, Makati Cinema Square, Chino Roces Ave., Makati City
Contact: 0928-482-3066
Facebook: facebook.com/Manpuku-Steak-House
Shaburi and Kintan
Fan of hotpot and Japanese barbecue? Head to Shaburi and Kintan to enjoy the best of both worlds! The restaurant brings together Shaburi and Kintan—two Japanese restaurants that serve shabu-shabu and yakiniku, respectively.
You can avail of their 90-Minute Weekday Lunch Course or the  90-Minute Dinner and All-Day Weekend Course, giving you unlimited access to the buffet—including their wide selection of premium wagyu cuts!
Also read: Shaburi and Kintan Buffet in Japan Town, Glorietta: Unlimited Choices of Flavorful Eats
Address: 4th Floor Japan Town, Top of the Glo, Glorietta 2, Makati City
Contact: 02-719-5141 / 0917-811-5625
Facebook: facebook.com/shaburiandkintanph
House of Wagyu Stone Grill
House of Wagyu combines simplicity and quality to their wagyu to achieve the best results.
Unlike others that contain a hefty amount of spices, their steaks are usually rubbed with salt and pepper before being cooked on top of a stone grill. The result? One of the best steaks you'll ever taste in your life.
Address: East Wing, Shangri-La Plaza, Mandaluyong City
Contact: 02-706-5385
Facebook: facebook.com/HOUSEOFWAGYU
Which of these restaurants is your favorite? Let us know in the comments below!