Buta+Wagyu
The internet has gone a-buzzing with SM Aura Premier's latest specialty restaurant: Buta+Wagyu. With wagyu flown in from Japan and buta sourced from local organic farms, you will surely end up spoiling yourself with deliciousness.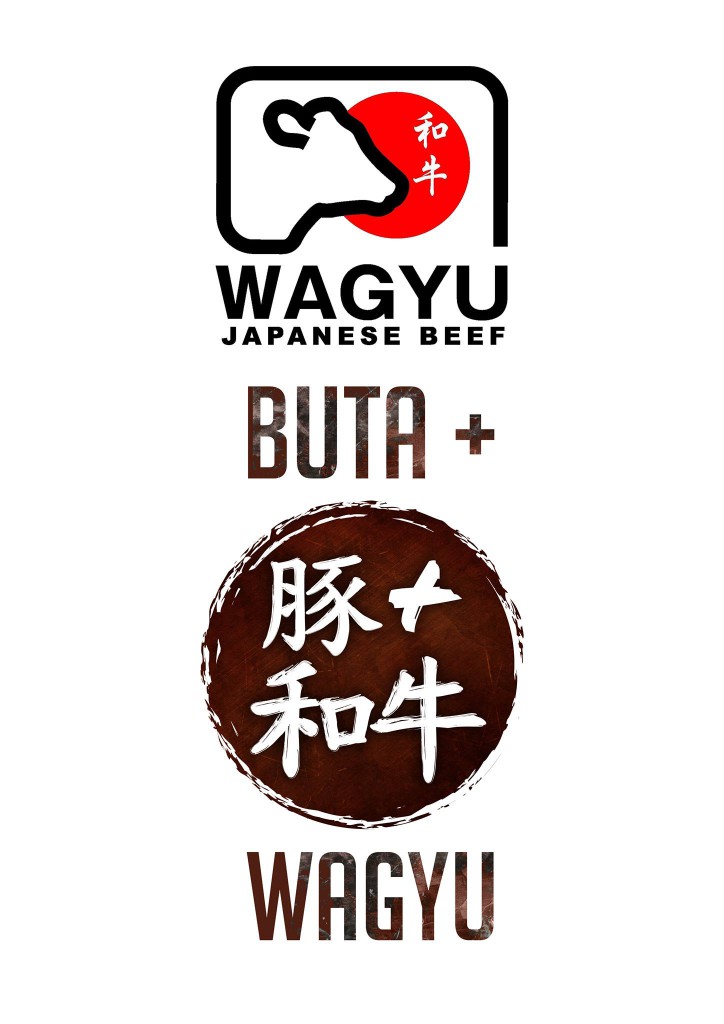 BEEF AND PORK DONE RIGHT. After a meal at Buta+Wagyu, you might never look at pork or beef the same way again.
Buta+Wagyu prides itself in being the only authorized distributor of Japanese wagyu products in the country, thanks to their partnership with the Japanese government. Any beef you eat or buy from them comes with the cattle's 10-digit serial number, which ensures that only the best quality of the beef reaches your table. Their pork comes from local organic farms to preserve its clean taste and flavour.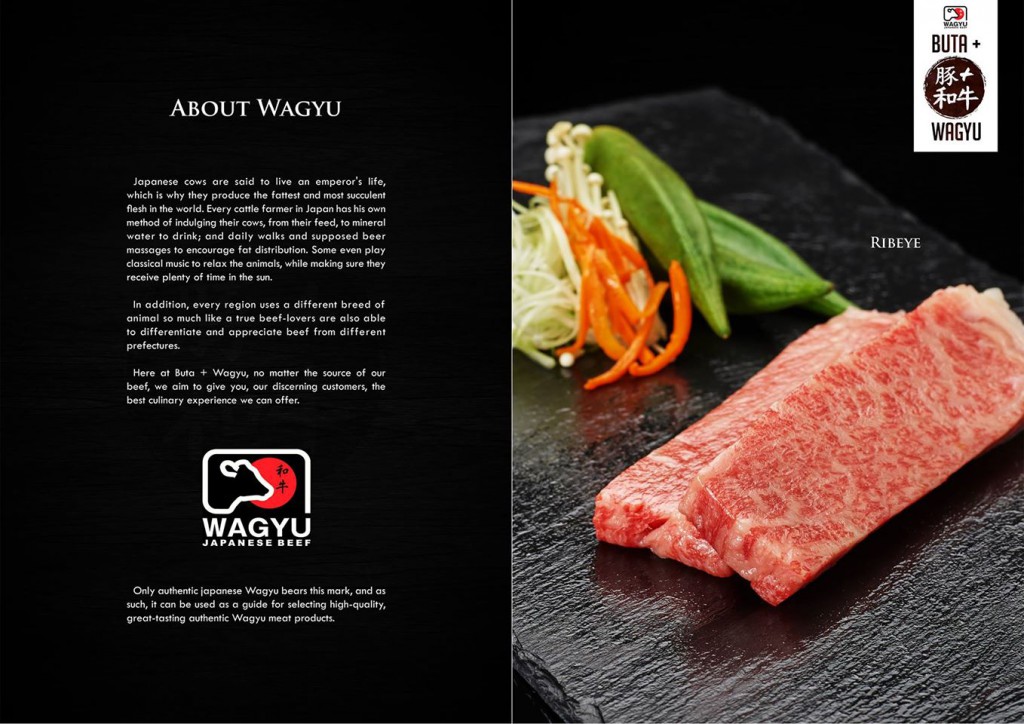 A CLASS OF ITS OWN. Nothing can beat fresh-cut beef straight from the farm, and Buta+Wagyu is as close as you can get.
Another thing that Buta+Wagyu does differently is that they do not freeze their meat. This guarantees freshness and flavour that elevates their cuts to a class of its own. Combined with cooking on a stone grill and a glass of Japanese whisky and you can officially call yourself spoiled.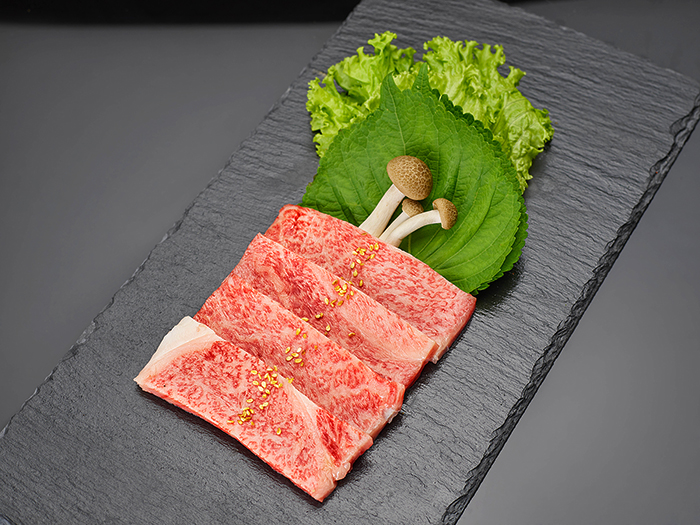 09-15-15 Buta Wagyu33730 (100g/P1,540)
For the uninitiated, they recommend starting with the Stone Grill Sampler, which includes their best cuts of A5 Wagyu: Chuckroll, Ribeye, Sirloin, and Chateaubriand, the most tender of all the lean cuts.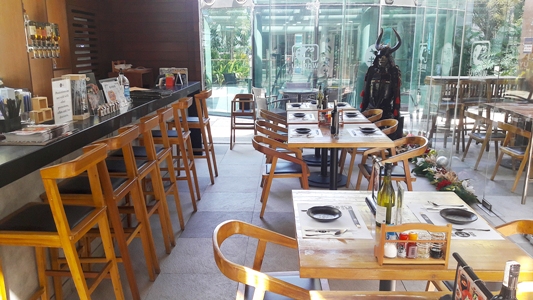 Buta+Wagyu's bright and cozy interior
Buta+Wagyu can be found at Unit 515A, 5th Floor, Sky Park, SM Aura Premier, Bonifacio Global City. They're open from Mondays to Sundays, 11 a.m. to 1 a.m.

Buta+Wagyu 515A, 5th Floor, Sky Park, SM Aura Premier, Bonifacio Global City

11 a.m. to 1 a.m., Mondays to Sundays.