Miyazaki Gyu in BGC Boasts High-Quality Wagyu Beef
Updated as of February 1, 2021
Japan's luxurious wagyu restaurant, Miyazaki Gyu, boasts one of the best wagyus or Japanese beef in town.
Opened just last June 2018 at One Mckinley Place in Bonifacio Global City, Taguig, the restaurant offers high-quality wagyu raised directly from Miyazaki, Japan. The modern yet familiar interior of this restaurant will be the new home of your favorite Japanese meats as they serve only the best for their guests.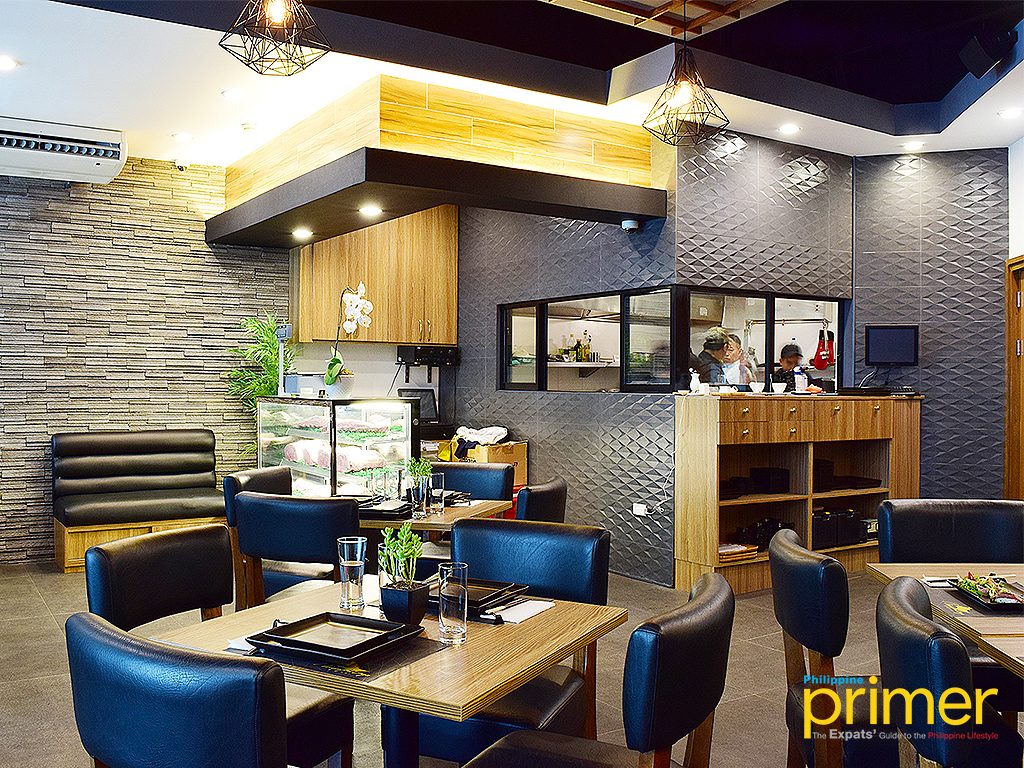 Inside Miyazaki Gyu 
The one-stop shop for authentic Japanese beef sources their meat from the best farms in Japan. Miyazaki Gyu also seeks to introduce other authentic Japanese meals such as salad, steak, and sushi.
Mr. Kensuke Sakai, the executive chef at Miyazaki Gyu, (also the youngest contender in the TV program Iron Chef) opened his own restaurants like West Park Cafe and Nigiro, which also have branches in Singapore.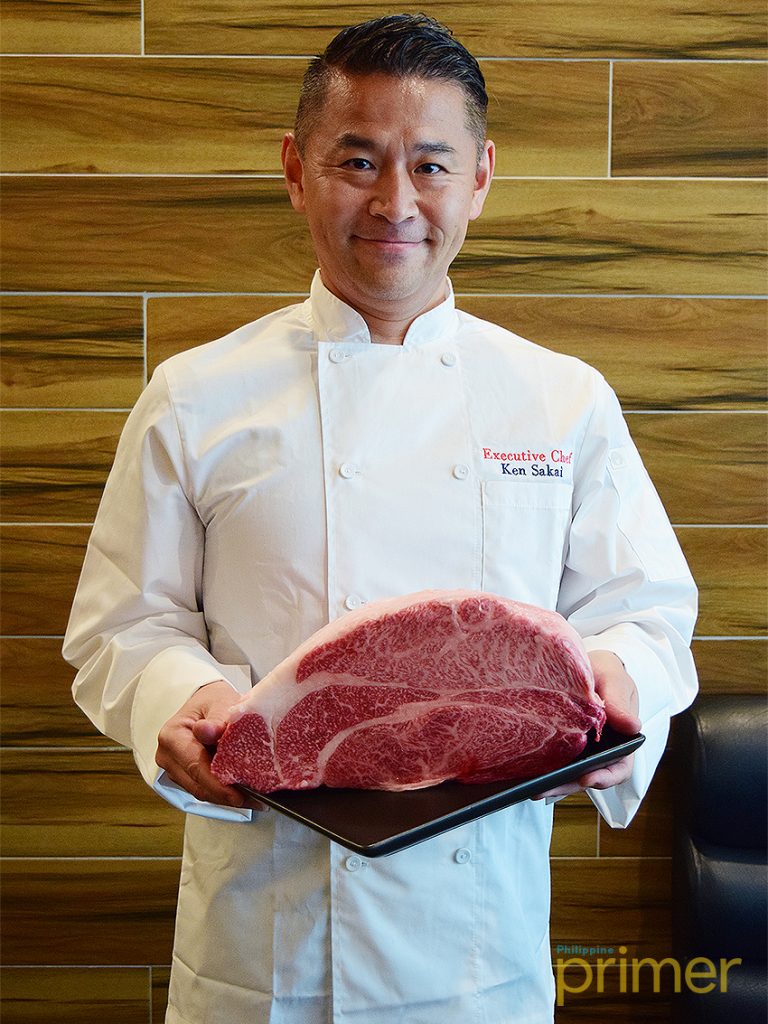 Mr. Kensuke Sakai the executive chef of Miyazaki Gyu holding a (Miyazaki Gyu Steak) Steak shoulder loin
To ensure the quality of Miyazaki Gyu's meats, Chef Sakai said that they are measured by four elements: degree of marbling or the amount and distribution of fat to the meats; the color of the meat; the firmness and its texture; and lastly, the color and quality of the fat content.
These qualities make Miyazaki Gyu a go-to restaurant for the finest meats. Every bite is exploding with flavor, promising an outstanding experience in terms of quality.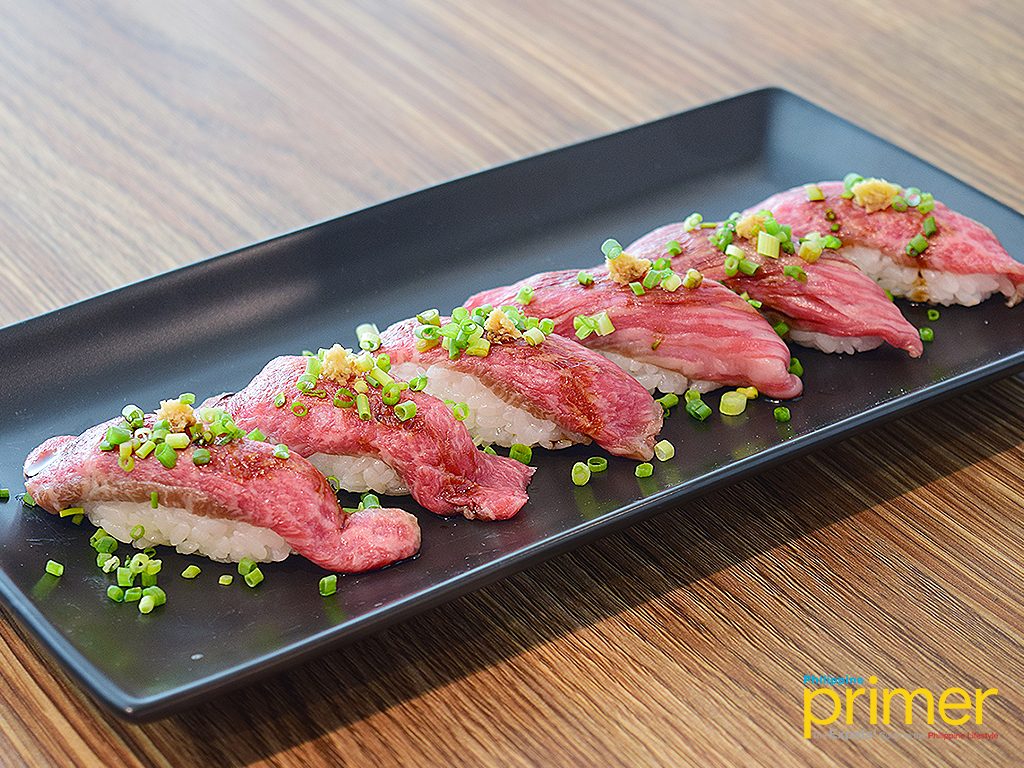 Meat Sushi – Tenderloin and H Bone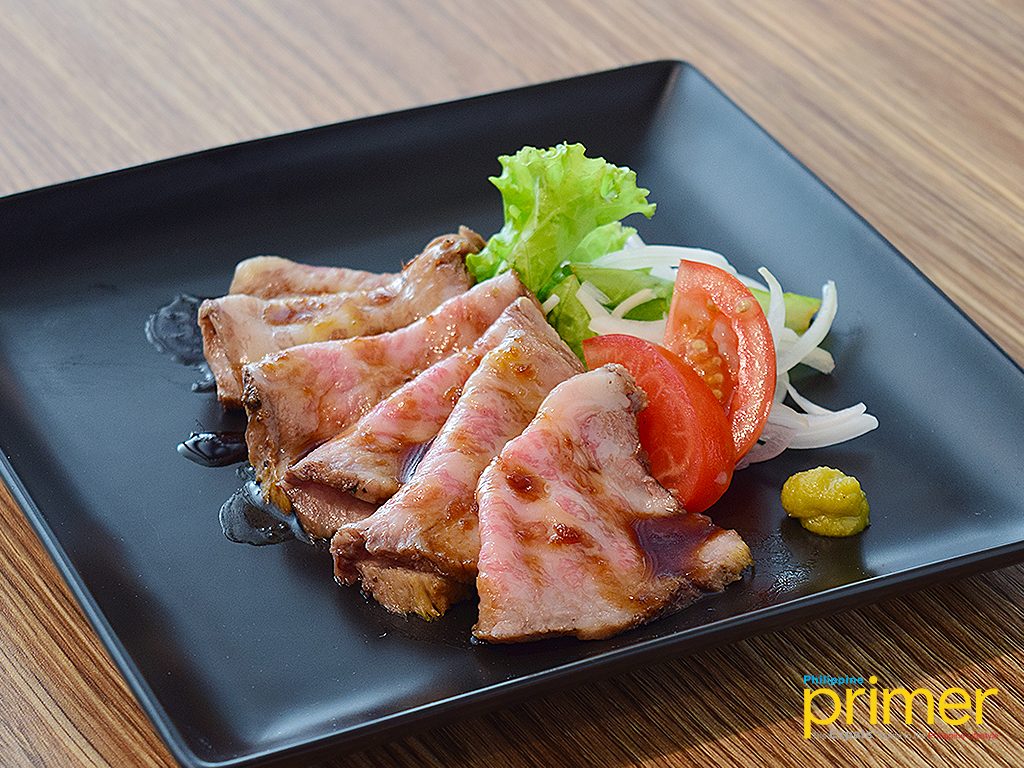 Roast Beef 
From Miyazaki's own ranch, one whole cow is carefully selected to prepare various meats, which you can enjoy in dishes such as Yakiniku, Sukiyaki, Shabu Shabu, Wagyu Sushi, Steak, Roast Beef, and more.
Yakiniku (Php 2,000), for instance, is inclusive of meat that is very tender and perfectly cut into thin slices. However, the presentation is very aesthetically-pleasing that it's almost impossible to munch on it!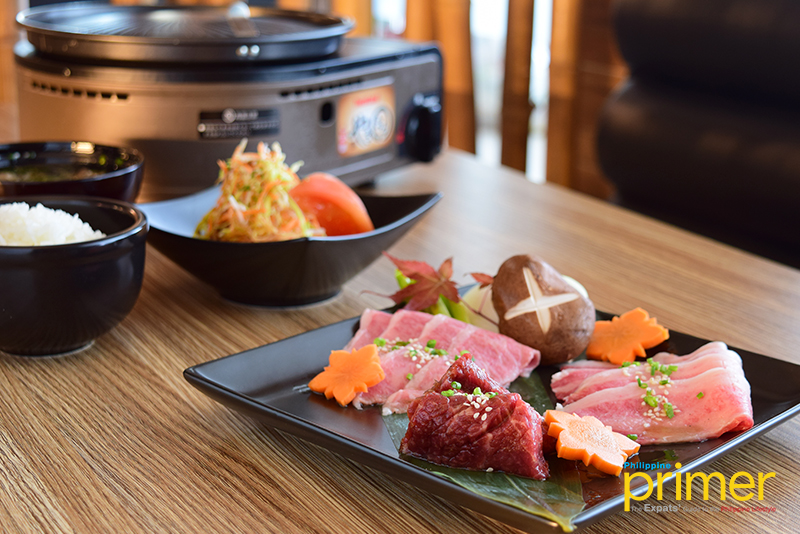 Yakiniku – Grand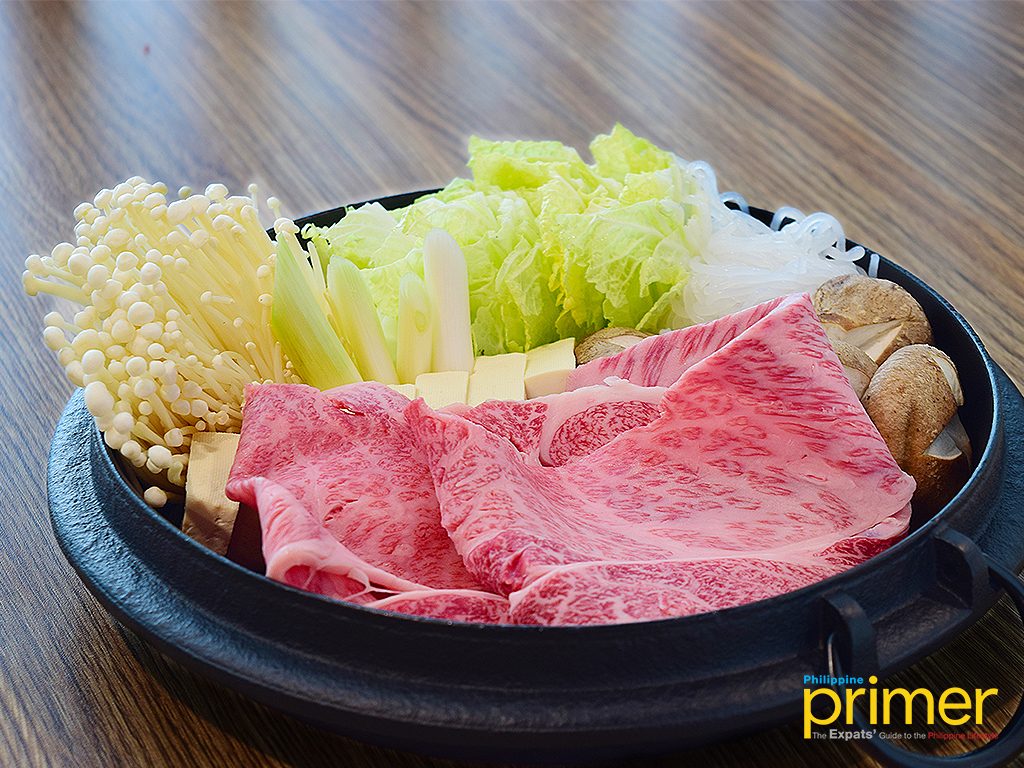 Sukiyaki
Indulge in their line of premium meat cuts by ordering the Yakiniku Mix Platter.   This one includes five 60g servings of Top Round, Knuckle, Clod, Chuck Roll, and Short Ribs.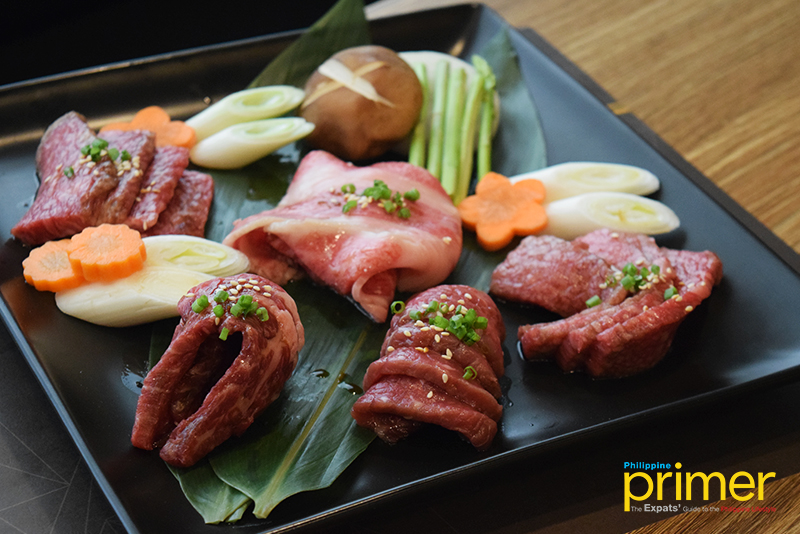 Yakiniku Mix Platter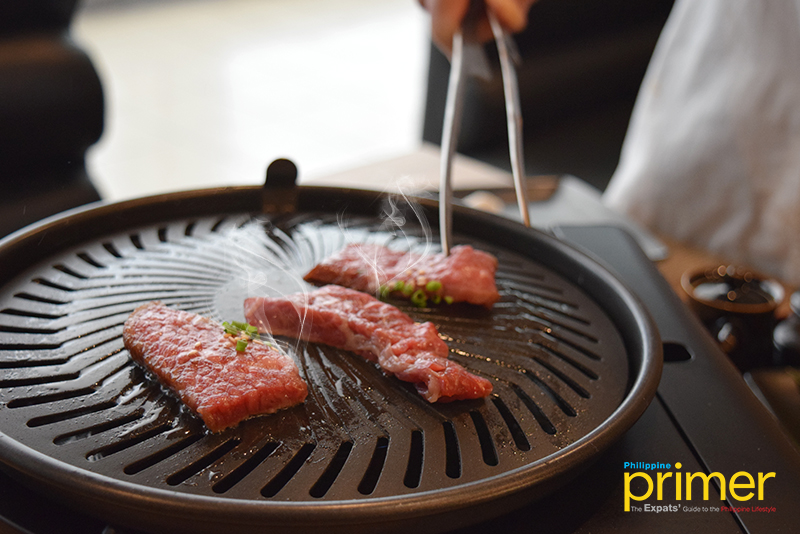 Miyazaki Gyu is a go-to place for Yakiniku, indeed.
Try Miyazaki Gyu's chef-recommended, flavorful meals, such as the Ribeye Steak Set (Php 36/g), which may be dipped into their inventive steak sauce, wasabi, and ponzu. The set comes with the Moyashi, or Japanese bean sprout. 
Ribeye Steak Set
Another fully-loaded meal option is their Katsu Don Rice Bowl (Php 1,035). It's very luscious that you won't at all notice the oily deep-fried taste as with other katsu dons, because Chef Sakai ensures that the meat is perfectly cooked.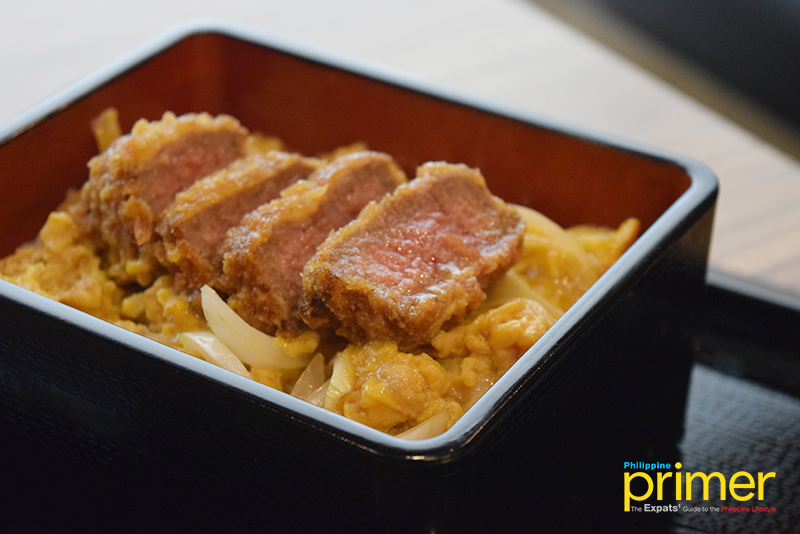 Katsu Don Rice Box 
Meanwhile, Katsu Curry (Php 1,200) is honestly one of the bests, as the curry gives off the perfect balance of sweet and savory, all from the spices used. Unlike traditional curry meals, this one will not satiate you.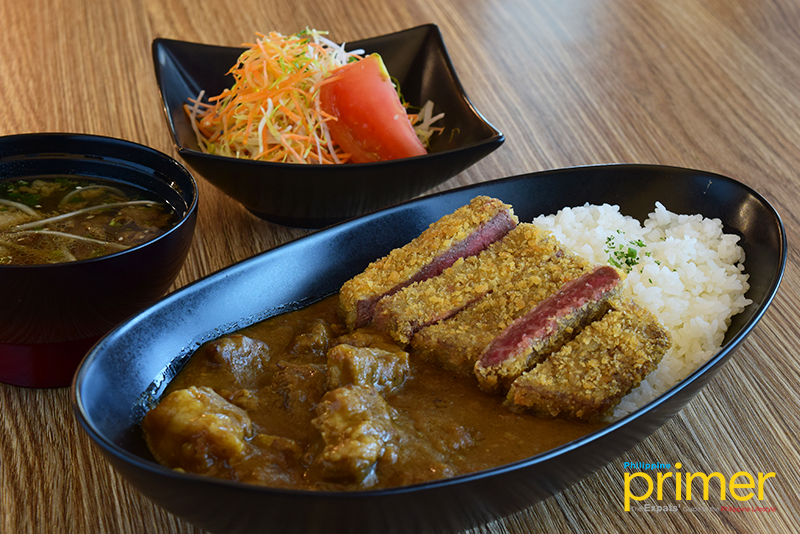 Katsu Curry (Php 1,200)
If you want to try a lighter yet delicious meal, try the Minced Beef Box (Php 1140). The egg and beef complements well with each other, providing you with an exquisite meal.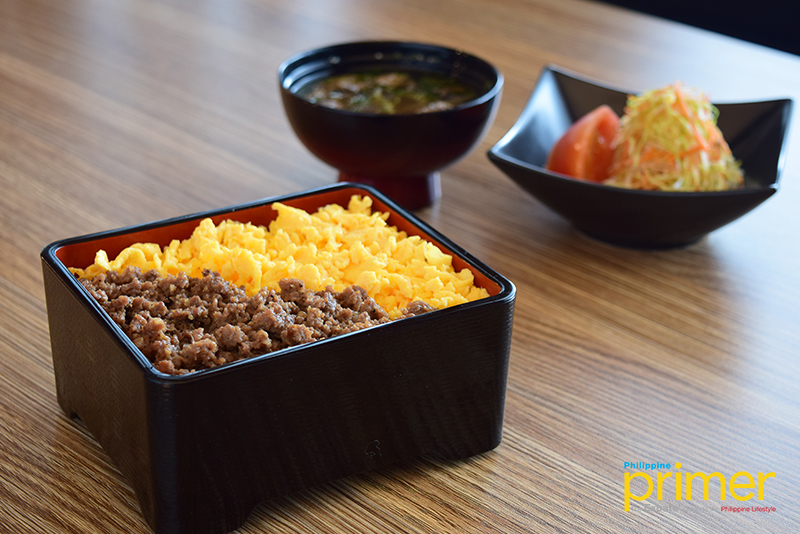 Minced Beef Box 
Their special Omakase course is also ideal for a gastronomic Japanese food trip. Omakase is a common term in sushi shops wherein you let the chef choose his best recommendations for you.
Miyazaki Gyu's omakase consists not only of sushi and sashimi, but also katsu, roast beef, steak, and more. 
Omakase Course 
But that's not all of it as their new Surf and Turf sets are something to look forward to, wherein you can choose from garlic butter shrimp, fried scallop shrimp, or salmon confit, with an additional option of a 200g steak (Php 800). This light yet juicy seafood fill surprisingly balances well with the steak.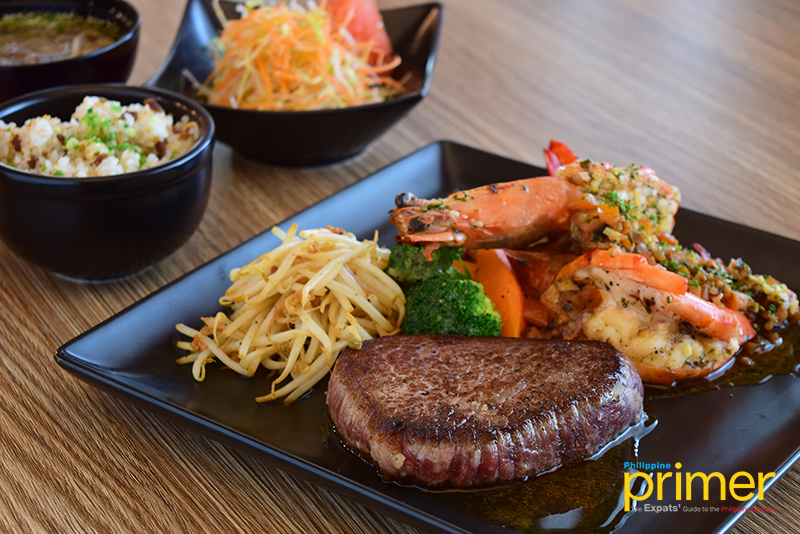 Garlic Butter Shrimp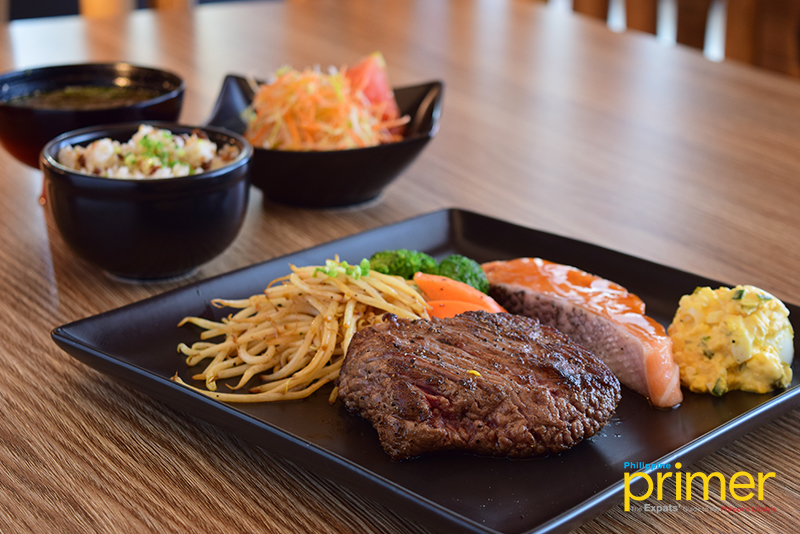 Salmon Confit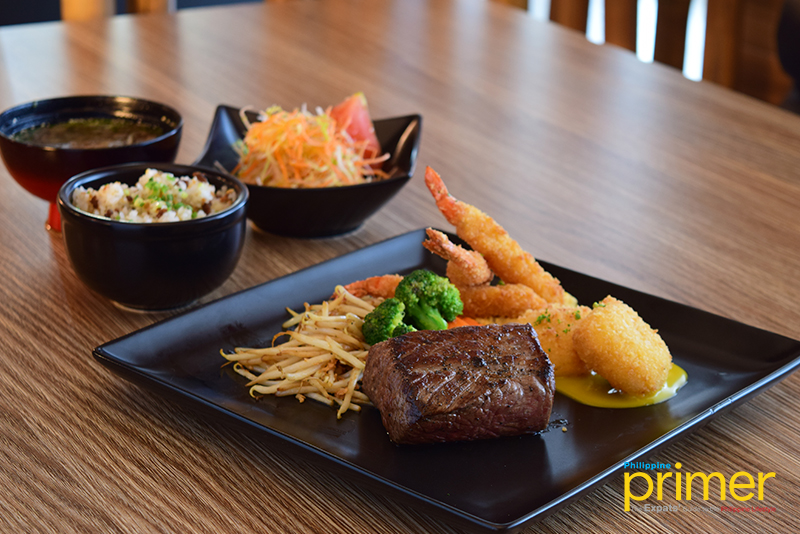 Fried Scallop Shrimp
The new Soba and Sukiyaki Salad will work wonders to your taste buds, as well. Their take on this all-time fave Japanese dish has matcha noodles—both fried and boiled—and showered with meat and vegetables. It also comes with soba sauce that makes it a clear stand-out.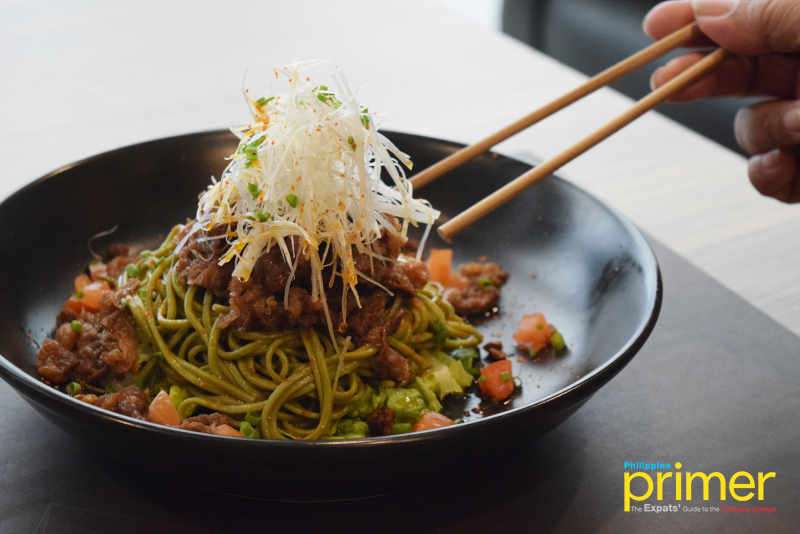 Soba and Sukiyaki Salad (Php 500)
Looking for an appetizer to try first? The Steak Tartare is a delicate choice. It has incredibly tasty raw ground meat that is very refreshing to the appetite.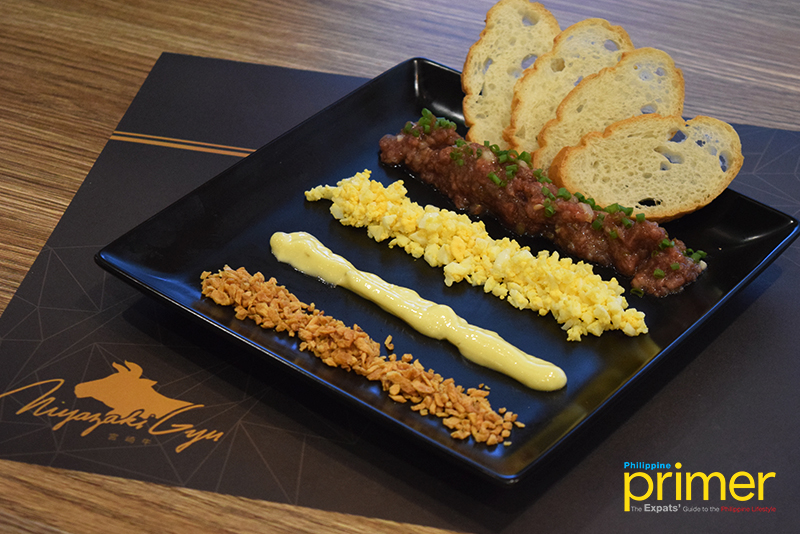 Steak Tartare (Php 600)
All of their meal sets come with a complementary rice and soup, so expect a really heavy meal that will up your wagyu experience!
To top it all off, bring your friends to Miyazaki Gyu for a night of fun and drinking. They also have a wide range of alcohol selection from beer to sake and whisky.
Also read: Miyazaki Gyu Is Now Open at One Mckinley Place BGC

Ground Floor, One McKinley Place, 26th St., cor. 4th Ave., BGC, Taguig