Miyazaki Gyu Is Now Open at One Mckinley Place BGC
Manila, meet Miyazaki, the best wagyu in the world. Honestly.
Japanese Stew (Php 400)
Wagyu or Japanese beef is prized for its exquisite taste and the quality dispersion of fat within the meat known as marbling. Wagyu has become the 'holy grail' for meat aficionados. There are a lot of varieties of wagyu depending on the source, the taste, and the grade. But the best and finest wagyu, you only need to remember Miyazaki beef.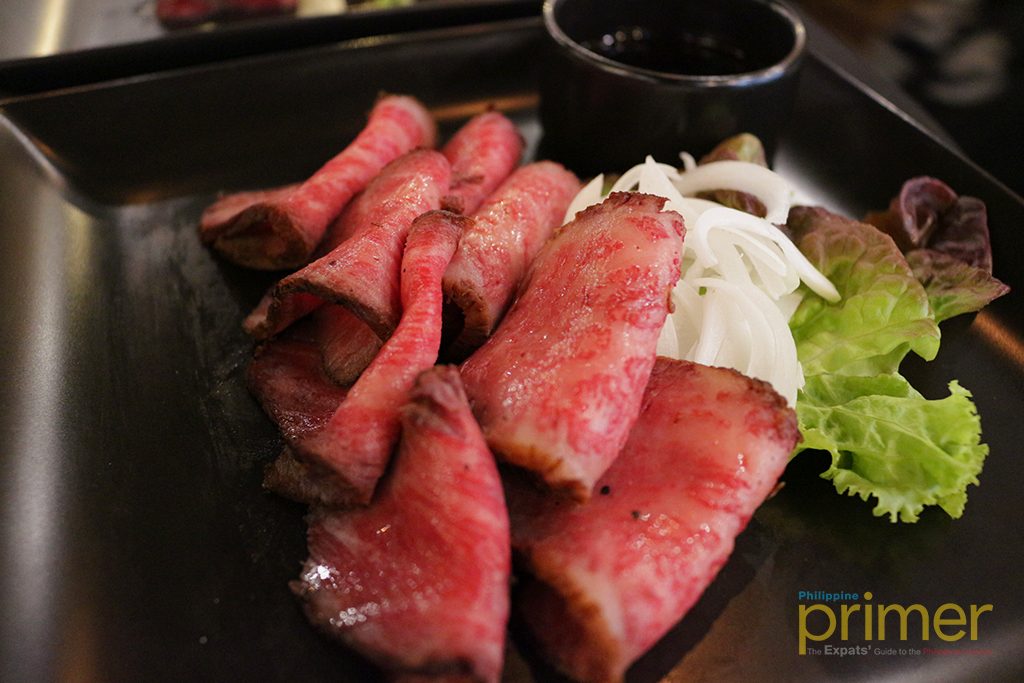 Roast Beef (Php 900)
You can now get A5 wagyu in Manila at Miyazaki Gyu in BGC. Their opening day, July 3, was graced with distinguished guests, including H.E. Ambassador Koji Haneda, Pampanga 2nd District Rep. Gloria Macapagal-Arroyo, and DTI Secretary Ramon Lopez. The afternoon was eventful and exciting for both the owners and invited guests who are now fans of Japanese beef.
Ribbon Cutting with Santi Araneta, Trixie Takahashi, Mikey Arroyo, Hon. Gloria Macapagal-Arroyo, Sec. Ramon Lopez and Ambassador Koji Haneda
For ten years, Miyazaki beef is twice voted as the best in the world and is consistently graded A5 quality. This is the highest mark given to wagyu according to marbling quality, the color of fat, the color of meat, firmness, texture, and yield.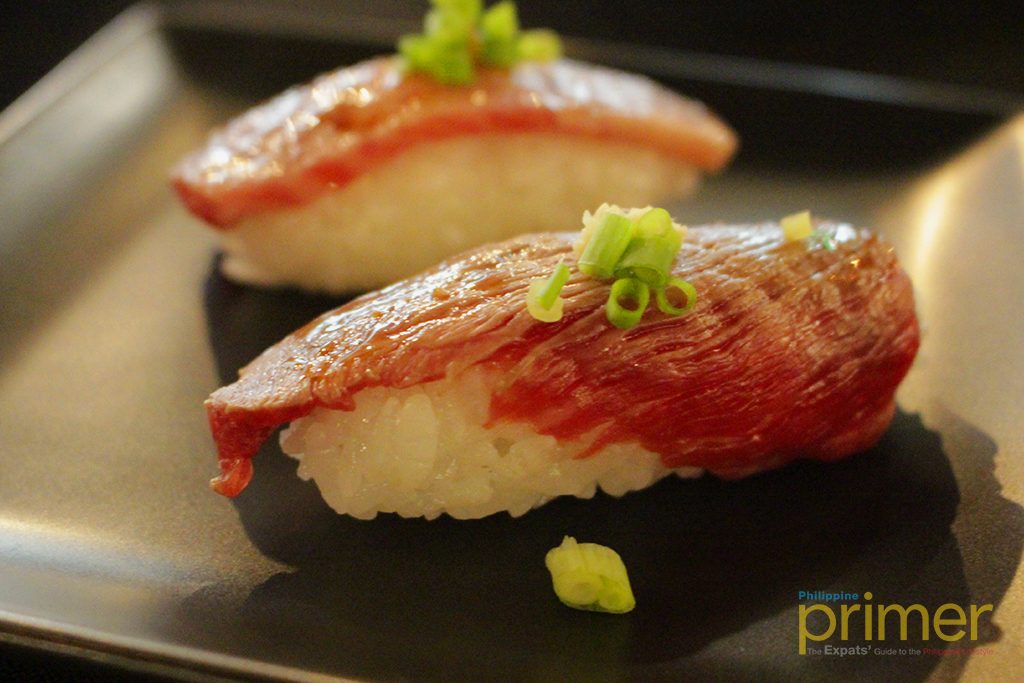 Torched Beef Sushi (Php 650)
A Miyazaki Gyu exclusive, one whole cow is carefully selected from Japan and flown directly to the Philippines. It is then prepared to be enjoyed in dishes like yakiniku, shabu-shabu, wagyu sushi, roast beef, and of course, wagyu steak.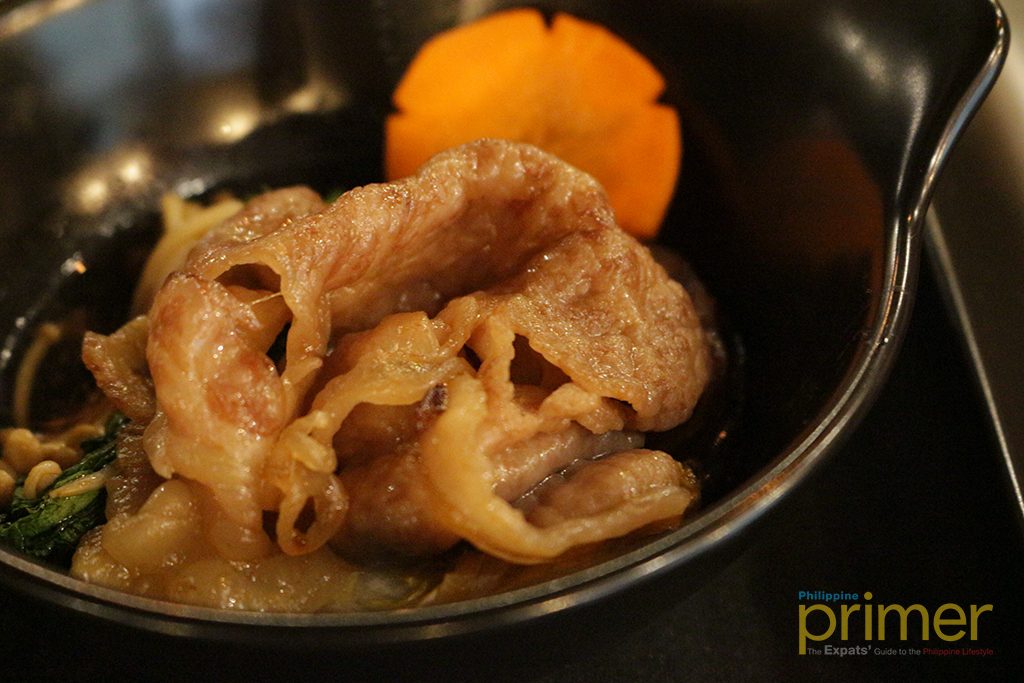 Roast Beef (Php 900)
At the helm of Miyazaki Gyu is Executive Chef Kensuke Sakai, the youngest challenger of the now-iconic cooking show, "Iron Chef". Chef Ken himself is excited to introduce the most exclusive wagyu to the Filipino meat foodies.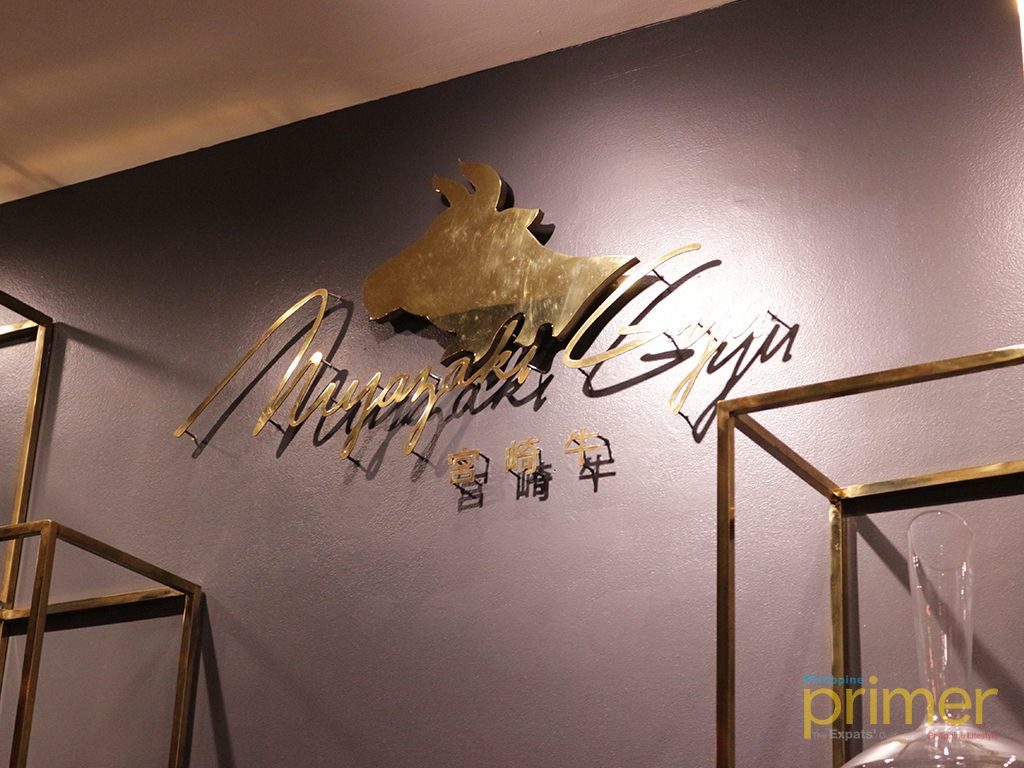 Miyazaki Gyu is located at One McKinley Place, 4th Avenue corner 25th Street BGC, Taguig City. Chef Ken and Philippine Primer are confident that you will soon fall in love with the richness and excellence of Miyazaki beef.
Also read: Miyazaki Gyu, a Luxury Wagyu Restaurant, to Open in BGC