10 Restaurants Serving Modernized Filipino Cuisine
Filipino cuisine is truly diverse and unique, shaped by years of colonization and foreign influences. It offers dishes that have been fine-tuned over time to suit the Filipino palate. Plus, it is continuously evolving, always being improved and developed to be in line with the modern times.
If you're fond of Filipino cuisine, here are restaurants that modernize local dishes—perfect for your bold appetite:
Lampara
5883 Enriquez Street, Poblacion, Makati City
Lampara is a newly opened neo-Filipino restaurant in Poblacion. They deconstruct favorite local dishes, as well as appropriating them to the foreign palate. One must try is their Tofu, a modernized version of Tokwa't Baboy (tofu and pork).
Also read: Lampara in Makati Brings New Light to Filipino Food
Facebook: facebook.com/lampara.pob
Instagram: lampara.pob
Toyo Eatery
Karrivin Plaza, 2316 Chino Roces Avenue, Makati City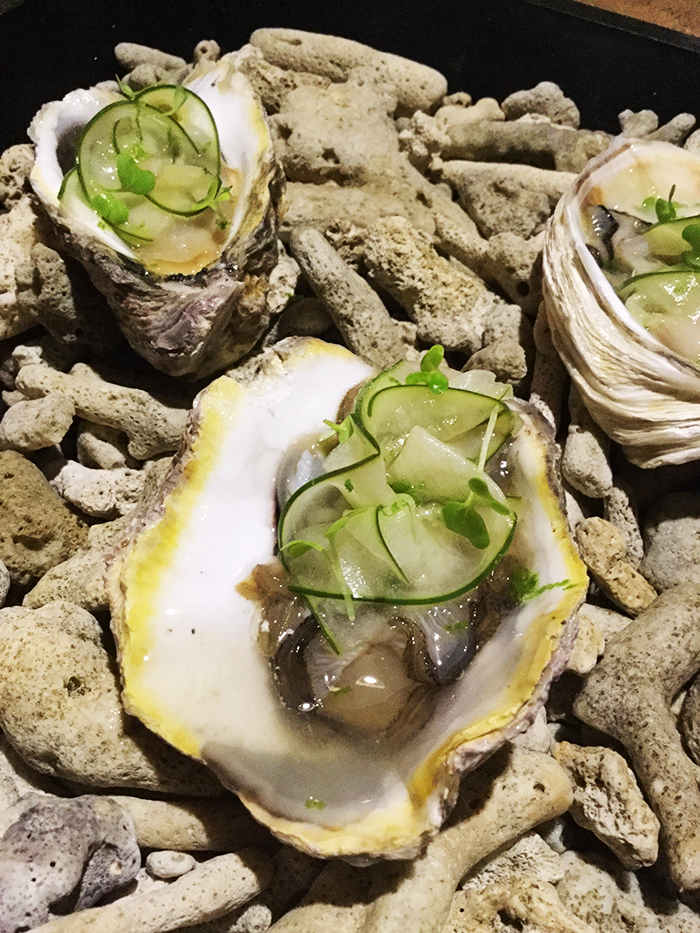 Oyster with Cucumber and Basi Salad / IMAGE from Toyo Eatery
Hailed as one of Asia's 50 Best Restaurants in 2019, Toyo Eatery highlights the essence, traditions, and techniques of Filipino cuisine by using quality products. Experience their unique cooking with their Oyster with Cucumber and Basi Salad, served on a bed of corals.  
Also read: Toyo Eatery Makes It to Asia's 50 Best Restaurants in 2019
Facebook: facebook.com/Toyo-Eatery
Instagram: toyoeatery
Gallery by Chele
5/F Clipp Center, 11th Ave cor. 39th St., Bonifacio Global City, Taguig
Formerly known as Gallery Vask, Gallery by Chele creates modern dishes out of the best local ingredients in the country. The award-winning restaurant aims to highlight the gastronomic culture of the country.
Also read: Gallery by Chele in BGC: A Modern Twist to Local Ingredients
Website: gallerybychele.com
Locavore Kitchen & Drinks
Multiple Branches
Kimchinigang / IMAGE from Locavore Kitchen & Drinks
With a name that pertains to someone who makes an effort to eat anything local, Locavore serves exquisite contemporary Filipino dishes made with the freshest of local organic ingredients.
Also read: Locavore Kitchen & Drinks in Pasig: Loving Local Flavors and Fusions
Website: locavore.ph
Facebook: facebook.com/locavore.ph
Instagram: locavore.ph
Rural Kitchen of Liliw, Laguna
Multiple Branches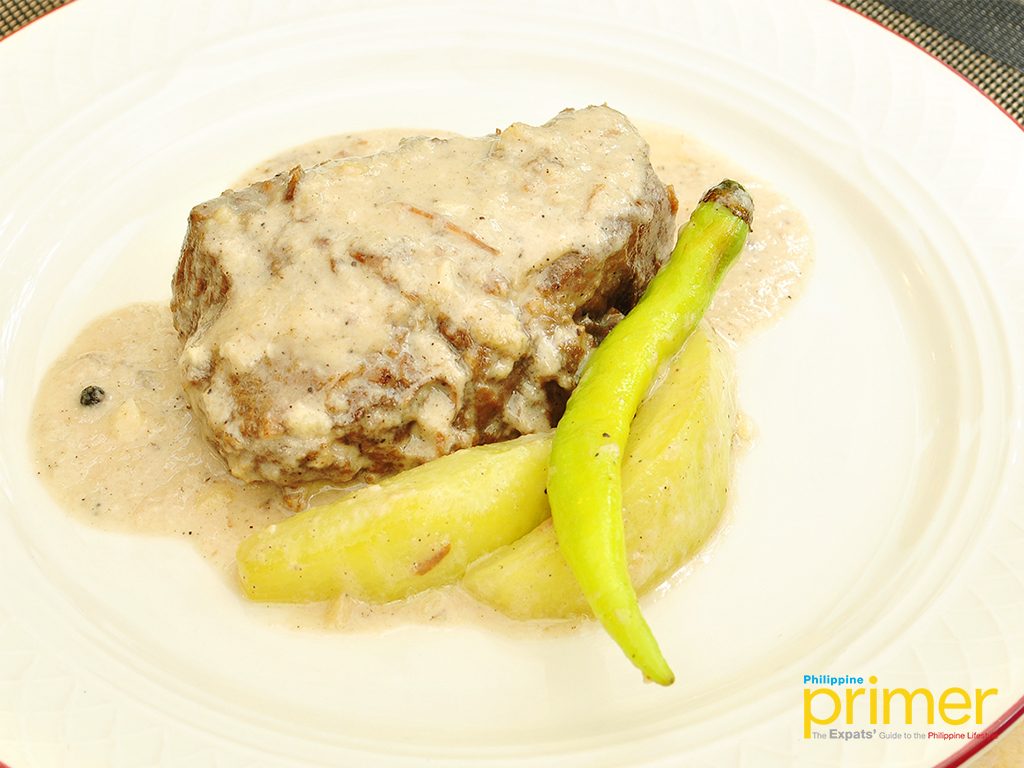 Beef in Coconut
Offering Filipino dishes inspired by heirloom recipes from his grandmother, Chef Justin Sarabia's Rural Kitchen will truly bring you back home. The restaurant promises delicious renditions of authentic homecooked meals from Laguna, where they also source their ingredients. 
Also read: Rural Kitchen of Liliw, Laguna: A taste of homegrown Filipino dishes in Makati
Facebook: facebook.com/ruralkitchenofliliwlaguna
Manam
Multiple Branches
Crispy Pancit Palabok
Manam's menu is divided into two: classics and twists. As the names suggest, the classics menu is composed of well-loved local dishes, while the twists menu is made for those looking for a unique rendition to these favorite dishes.  
Also read: Manam Comfort Filipino Food in BGC
Website: momentgroup.ph 
Facebook: facebook.com/ManamPH
Instagram: manamph  
Sentro 1771
Multiple Branches
Sinigang na Corned Beef / IMAGE from Sentro 1771
Claiming to be the first to offer modern Filipino cuisine, Sentro 1771 reinvents classic local dishes by injecting Western and Asian influences. They are best known for their signature soup dish, Sinigang na Corned Beef.
Also read: Sentro 1771 in Greenbelt, Makati: Experience Modern Filipino Cuisine
Website: sentro1771.com
Facebook: facebook.com/sentro1771
Mesa Filipino Moderne
Multiple Branches
Mesa takes pride in being the first and only grill restaurant as they offer on-the-spot grilling—aside from serving "innovative Filipino modern dishes".
Also read: Mesa Filipino Moderne
Facebook: facebook.com/MesaPH
XO 46 Heritage Bistro
Multiple Branches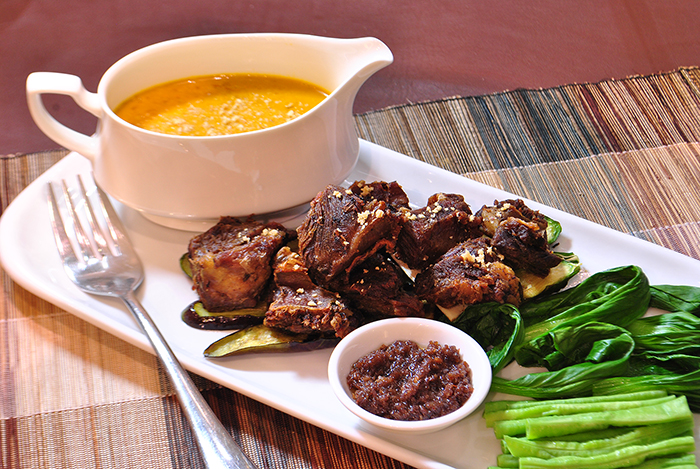 Kare-Kareng Crispy Tadyang / IMAGE from XO 46
Born out of the desire to feature Filipino cuisine in a different environment, XO 46 serves enhanced flavors of favorite local dishes set in an interior that will surely transport you back to the old Manila times.  
Also read: XO 46 Heritage Bistro in Makati Provides A True Filipino Dining Experience
Facebook: facebook.com/XO46.BstroPH
Yelo Yelo
The Courtyard, UP Town Center, Katipunan Ave., Diliman, Quezon City
This new Filipino dessert cafe in Katipunan proves that local desserts can also be revamped to accommodate the modern crowd. Yelo Yelo creates twists to FIlipinos' favorite desserts and snacks, like halo-halo and turon.
Also read: Yelo Yelo Reinvents Classic Filipino Desserts and Snacks in UPTC
Facebook: facebook.com/yeloyeloph
Instagram: yeloyeloph
Which one is your favorite modern restaurant?