Toyo Eatery Makes It to Asia's 50 Best Restaurants in 2019
Toyo Eatery by Jordy Navarra in Makati has made it to the list of 50 Best Restaurants in Asia. The awarding ceremony was held in Macau on March 26, 2019.
The 50 Best is a list produced by an organization of food experts around the world. Asia's 50 Best Restaurants is a region-specific list from the same group. This year, Toyo Eatery is number 43 in the list.
Toyo Eatery is also given the Individual Country Restaurant Award for 2019. While in 2018, Navarra's restaurant was awarded the Miele One To Watch Award as the rising star restaurant of the Asia Pacific Region.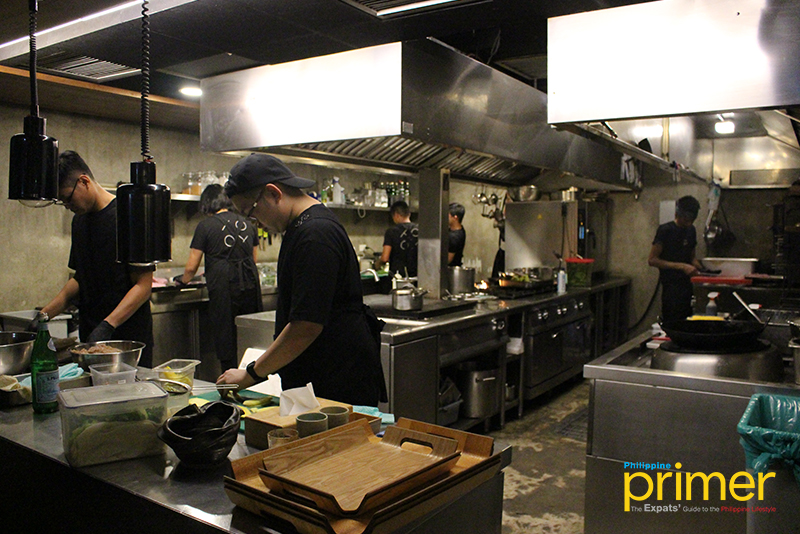 Also read: Toyo Eatery in Manila is Latest Winner of 'Miele One To Watch Award for Asia'
Named after the Tagalog word for soy sauce, Toyo Eatery has Navarra and his team creating Filipino food without the twists and turns but using the dish's essence, traditions, and techniques with the use of quality products.
Toyo Eatery is at Karrivin Plaza, 2316 Chino Roces Avenue, Makati City. For reservations, you can call 0917-720-8630 or email them at may@toyoeatery.com. Don't forget to follow them on social media (Toyo Eatery on Facebook and @toyoeatery on Instagram).
Also read: Toyo Eatery Not Your Ordinary Filipino Restaurant
Number one on the list is Odette restaurant in Singapore. The full list is as follows:
Odette, Singapore
Gaggan, Bangkok
Den, Tokyo
Sühring, Bangkok
Florilege, Tokyo
Ultraviolet by Paul Pairet, Shanghai
Mume, Taipei
Narisawa, Tokyo
Nihonryori Ryugin, Tokyo
Burnt Ends, Singapore
The Chairman, Hong Kong
8 1⁄2 Otto e Mezzo Bombana, Hong Kong
Mingles, Seoul
La Cime, Osaka
Belon, Hong Kong
Gaa, Bangkok
Indian Accent, New Delhi
Il Ristorante Luca Fantin, Tokyo
Bo.Lan, Bangkok
Le Du, Bangkok
Amber, Hong Kong
Nahm, Bangkok
Sazenka, Tokyo
La Maison de la Nature Goh, Fukuoka, Japan
Sushi Saito, Tokyo
L'Effervescence, Tokyo
Jade Dragon, Macao
Paste, Bangkok
Fu He Hui, Shanghai
Raw, Taipei
Shoun Ryugin, Taipei
Jaan, Singapore
Les Amis, Singapore
Vea, Hong Kong
Ministry of Crab, Colombo, Sri Lanka
Wing Lei Palace, Macao
Neighborhood, Hong Kong
Lung King Heen, Hong Kong
Nouri, Singapore
Waku Ghin, Singapore
Toctoc, Seoul
Locavore, Bali, Indonesia
Toyo Eatery, Manila
Seventh Son, Hong Kong
Quintessence, Tokyo
Dewakan, Kuala Lumpur
Sugalabo, Tokyo
Sorn, Bangkok
Corner House, Singapore
Ta Vie, Hong Kong
---
Sources: The World's 50 Best Restaurants, Asia's 50 Best Restaurants
Image provided by Toyo Eatery Facebook page