Lampara in Makati Brings New Light to Filipino Food
Updated as of April 15, 2020
The attempt to "bring new light to Filipino food" gave birth to a very sophisticated restaurant called Lampara, located in Poblacion, Makati. This neo-Filipino bistro is owned by RJ Ramos, Prince Tan, Alphonse Sotero, Pierreson Tan, Martin Hatol, and David dela Cruz.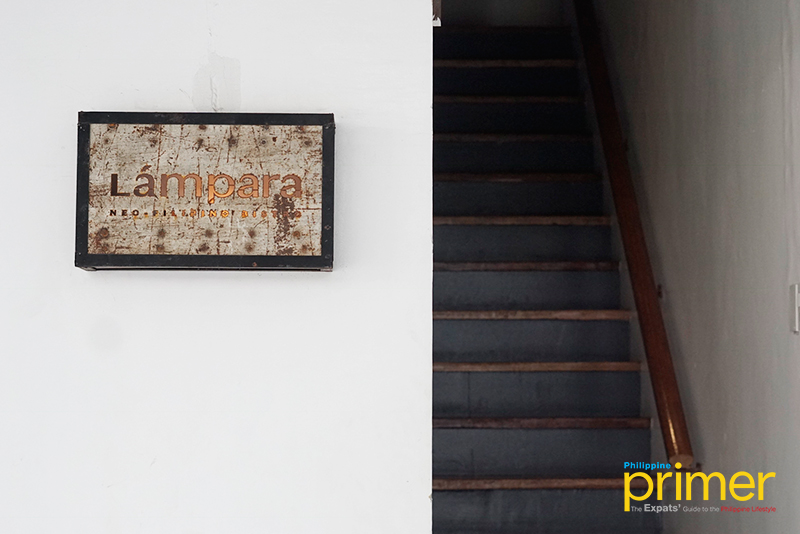 Despite specializing in Filipino cuisine, they still try to switch up the classics to also cater to the foreign palate.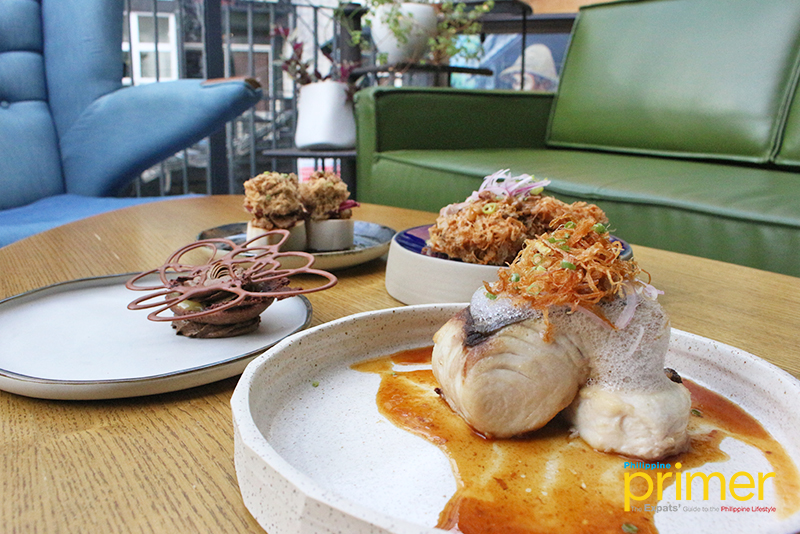 "It's not your usual Filipino restaurant," RJ said. "We try to respect Filipino culture while also trying something different each time."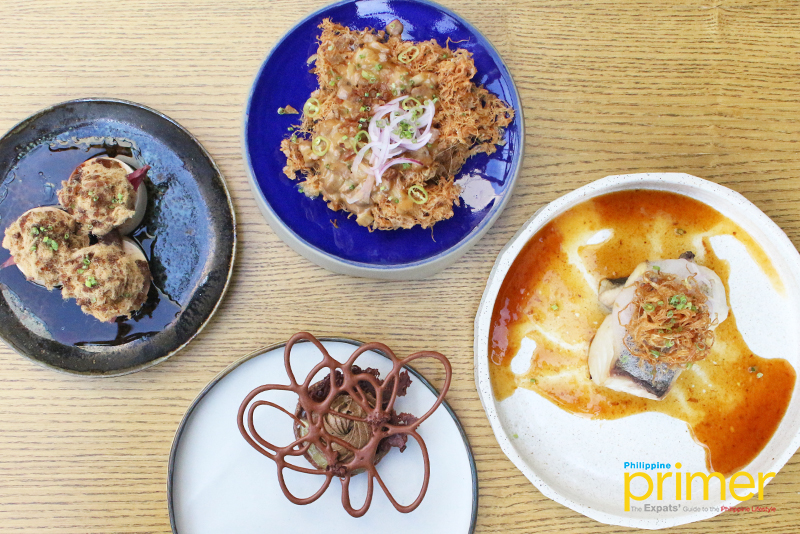 Take the Tofu (Php 180), for example. It's not as simple as its name as it's their modern version of Tokwa't Baboy. The tofu is basically topped with bacon crisp, onions, and pork floss, drizzled with black vinegar syrup.
It has that sweet-soy taste, and you'll love the firm texture of the tofu (might even remind you of eating a cake).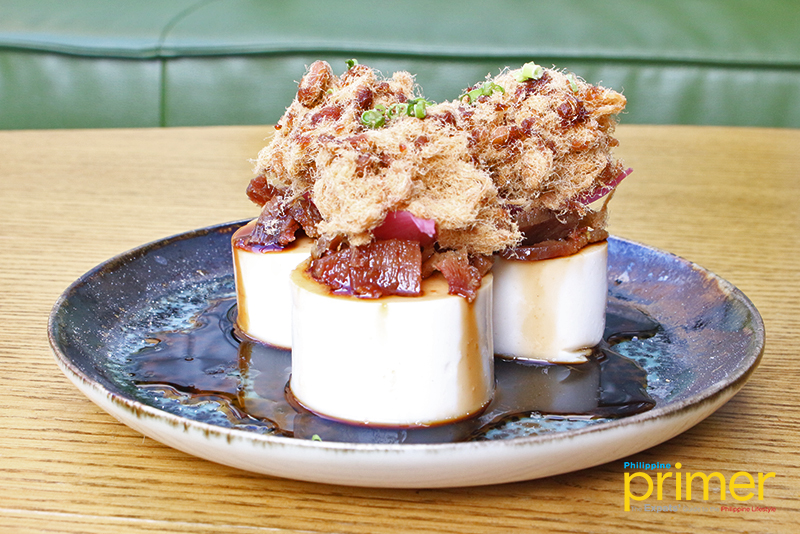 Tofu (Php 180)
The Tanigue (Php 440) is also so soft and savory, you'll love its fusion with soy, citrus, and onion. RJ shared that some customers do not believe it when they say it's actually tanigue fish.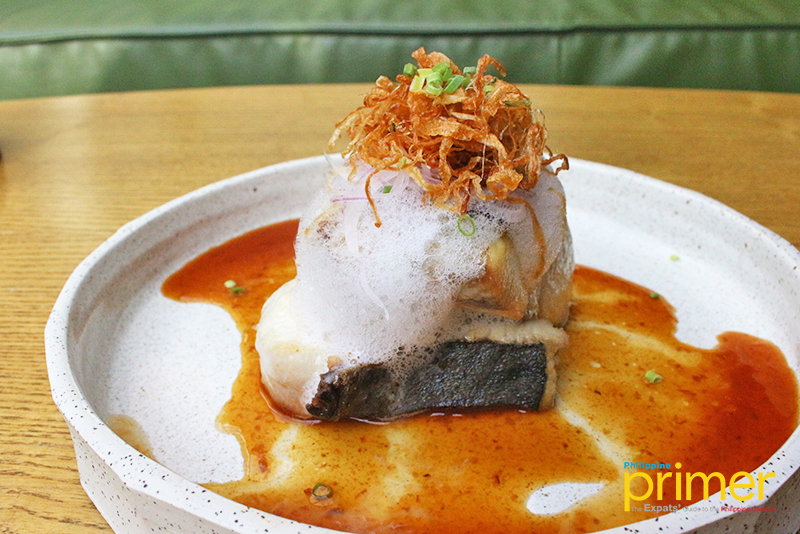 Tanigue (Php 440)
Dinakdakan (Php 360), meanwhile, is a popular Filipino food that is somehow similar to Sisig, but Lampara's take will surprise you as they use duck breast instead of pork. "It was kind of a pun, 'dinuck'dakan [laughs]," RJ said.
It's a bit spicy, but then again, what's dinakdakan if it doesn't have that certain kick?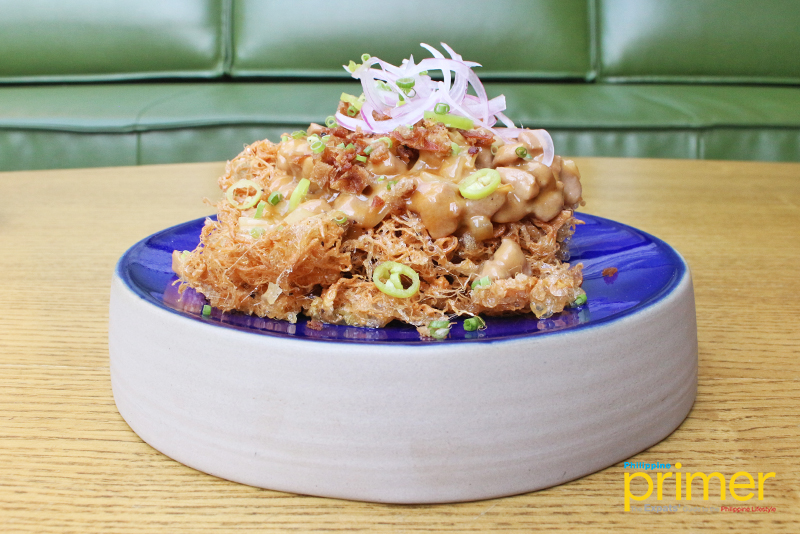 Dinakdakan (Php 360)
To cap off the meal, try their Yema & Tsokolate (Php 220). It uses Malagos dark chocolate, condensed milk, and honey—so decadent and irresistibly good!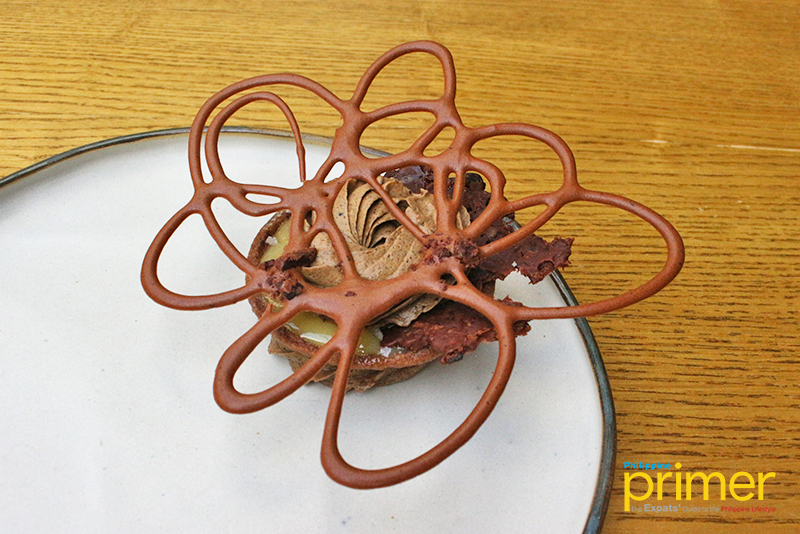 Yema & Tsokolate (Php 220)
Further, they have signature cocktails that you'll absolutely love. What's really interesting is that they use dried ingredients that they stock in a jar, which you'll notice instantly as they're displayed at the bar. Watching the bartenders craft your cocktail will amaze you because they throw in the ingredients as if it's witchcraft.
The best-seller is the Pana Kakana Kana (Php 350)— gin-based alcohol infused with whole pepper and orange peel, so you can expect that spicy aftertaste. It uses cardamom seeds, lemon, rosemary tonic, and sugar for the sweetener.
Fun fact: this drink takes one day to create, so they make sure to stock loads of it being the best-seller.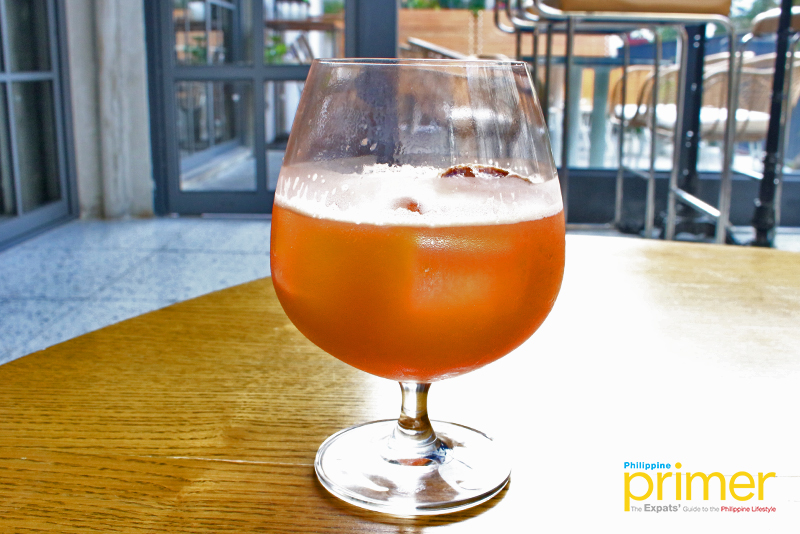 Pana Kakana Kana (Php 350)
Gasera ni Simoun (Php 380) is also quite interesting as the bartenders literally light it up to craft it to perfection. It uses rum, grapefruit, and rosemary.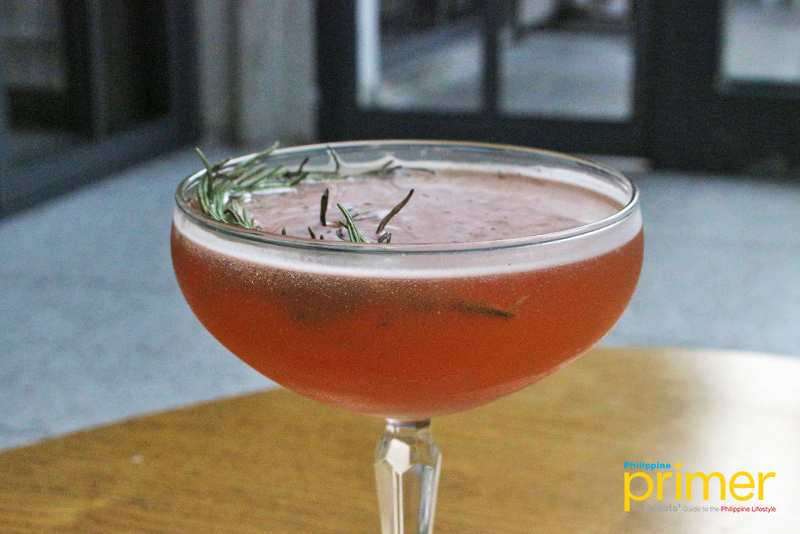 Gasera ni Simoun (Php 380)
Sitting quietly amidst the busy town, Lampara will never fail to make you feel cozy because of its rustic modern interior accentuated with dark yet bold colors. The glass walls help in making it a rejuvenating spot to be in.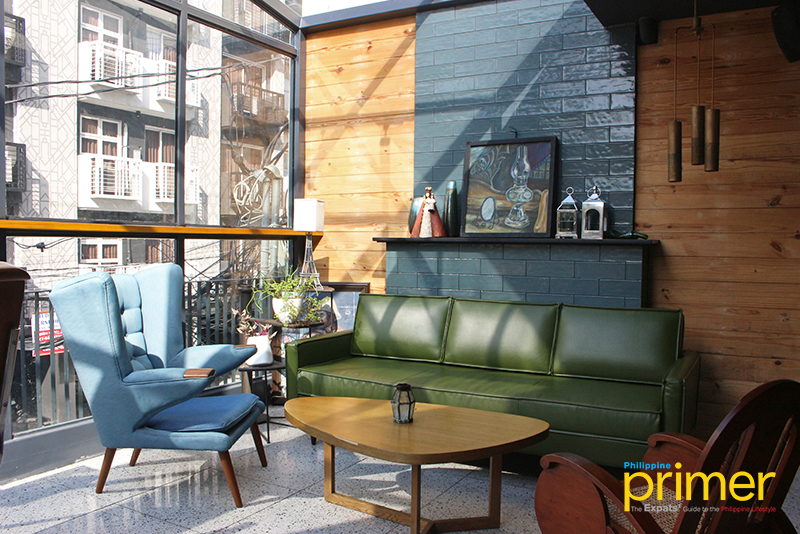 The wall ruin inside kind of makes it look dark and grungy, but it complements well with the fresh vibe of the outdoor area. And of course, they have these cute small lamps on every table!
So if you're adventurous enough, try Lampara's Filipino twists and be amazed by the creativeness of its owners!
---
Written by Yana Bautista

5883 Enriquez Street, Poblacion, Makati

6 p.m. to 12 a.m. (Sun. to Wed.); 6 p.m. to 1 a.m. (Thu. to Sat.)
Restaurant Menu
You can scroll the image left and right.