XO 46 Heritage Bistro in Makati Provides A True Filipino Dining Experience
XO 46 Heritage Bistro, a showroom of Filipino cuisine, is the place to go if you want to see, taste, and feel the Filipino culture and heritage through the dining scene.
With branches in Salcedo Village, Century City Mall, Estancia Mall, SM Aura, and Conrad Mall, XO 46 is put up by Andrew and Sandee Masigan, who are also the owners of The Advent Manila Hospitality Group in the Philippines.
The restaurant was born out of the desire to showcase Filipino cuisine in a different environment.
Calling on his family's culinary treasure trove of dishes, Andrew spent a year in intensive research and development. He also borrowed a page from the dinner service at his aunt's house: white gloves, beautiful tablescapes, and a distinctly "honorific" style of service that XO46 is now known for.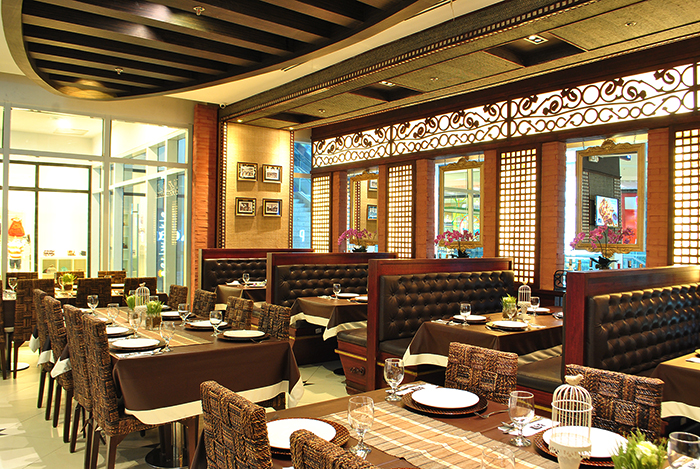 The interior design of the restaurant transports you back to the Spanish colonial period. Everything inside speaks the best of the Philippines – from the locally made table, chairs, accents, and decorations to the food and the glaring portraits of the Philippine presidents hanging on the wall.
XO 46 celebrates tradition and the old slow way of doing things. The waiters and attendants are all dressed up in Baro't Saya and Barong Tagalog, the traditional Filipino clothing that originated in Spanish times.
 Binawang Na Sotanghon At Manok (Php 320)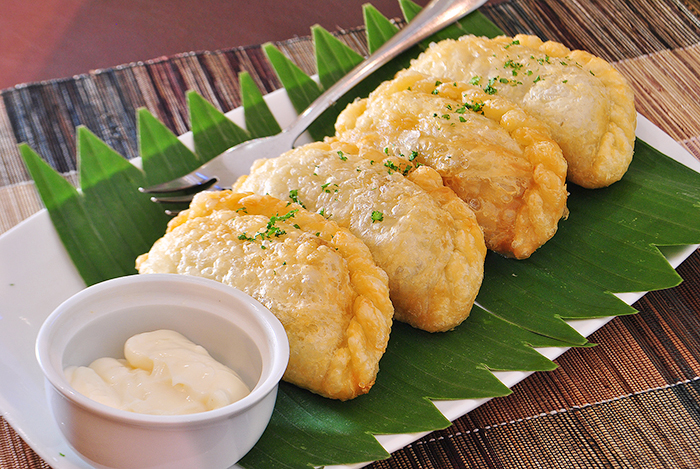 Empanadang Bilbao Ala Vigan (Php 395) can be enjoyed by adults and children
Diners are greeted with all courteousness and warm smiles in old Filipino dialect – all these making the dining experience in XO 46 an enjoyable and memorable one.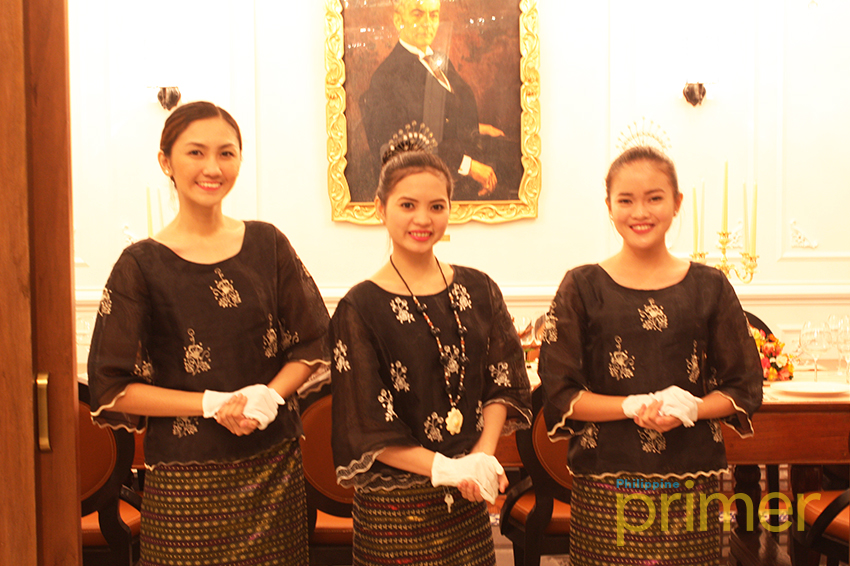 Their most popular item is Kare Kareng Crispy Tadyang (Php 675) which is made with crispy beef ribs, fresh vegetables, and a creamy peanut sauce served separately in a bowl, with bagoong (fermented fish paste), the ubiquitous side for kare-kare.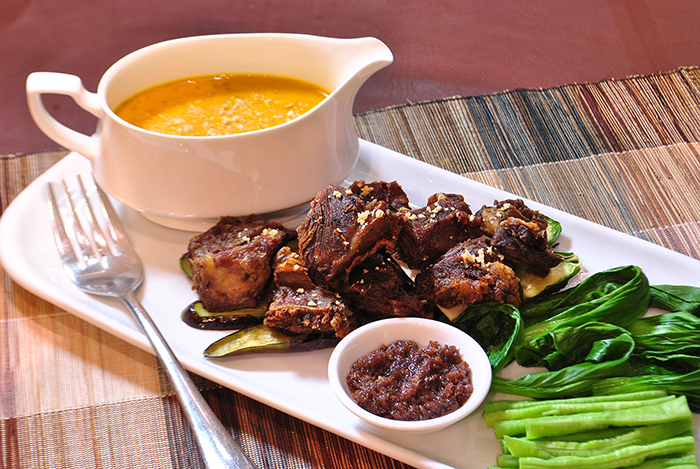 The most popular Kare Kareng Crispy Tadyang (Php 675)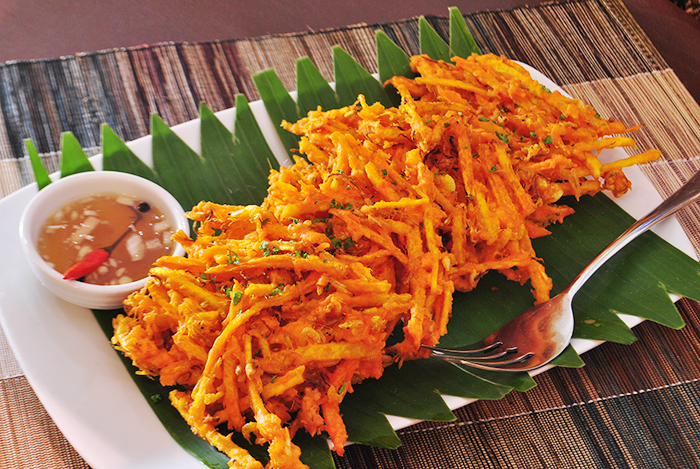 Ukoy (Php 290) is a deep-fried shrimp and vegetable dish

XO stands for extraordinary, telling of the restaurant's offerings, while 46 commemorates the year the Philippines gained independence from the Americans (1946). 
The owner's efforts to uphold and enhance Filipino cuisine haven't gone unnoticed. Tattler Magazine counts XO 46 as one of its best restaurants in Asia. Esquire Magazine also cited XO 46 as one of the 10 best restaurants in the country, and the establishment is also one of Dine Asia Magazine's top 100 food establishments in Asia.
Also read: XO 46 Heritage Bistro in Salcedo Village

G/F Le Grand Condominium, 130 Valero St., Salcedo Village, Makati City

11:00 a.m. to 11:00 p.m. (Monday to Saturday); 11:00 a.m. to 10:00 p.m. (Sunday)

Unit L220, 2/L Century City Mall, Kalayaan Ave. Cor Salamanca St., Makati City

Basement Level, Estancia Mall, Capitol Commons, Pasig City

3/F, SM Aura Premier, Taguig City

2/L, S. Maison, Conrad Manila, Seaside Boulevard Corner Coral Way, Mall of Asia Complex (MOA), Pasay City