7 Accommodations in Batanes to Experience First-Hand Ivatan Hospitality
Staying with the locals of Batanes gives you a glimpse of a simple life—a little slower than the rest of the world. This is why staying and immersing yourself to their community is one way to fully experience Batanes' culture.
To get you started, we listed homestay and hotel accommodations you might want to consider booking for your trip!
Also read: Batanes 4-Day Itinerary: Experiencing Heaven's Beloved Island
Fundacion Pacita
If you're one who loves to experience both art and nature, then Fundacion Pacita is the perfect place to be. It is an Ivatan-inspired hotel made of stones, named after the internationally-renowned artist, Pacita Abad.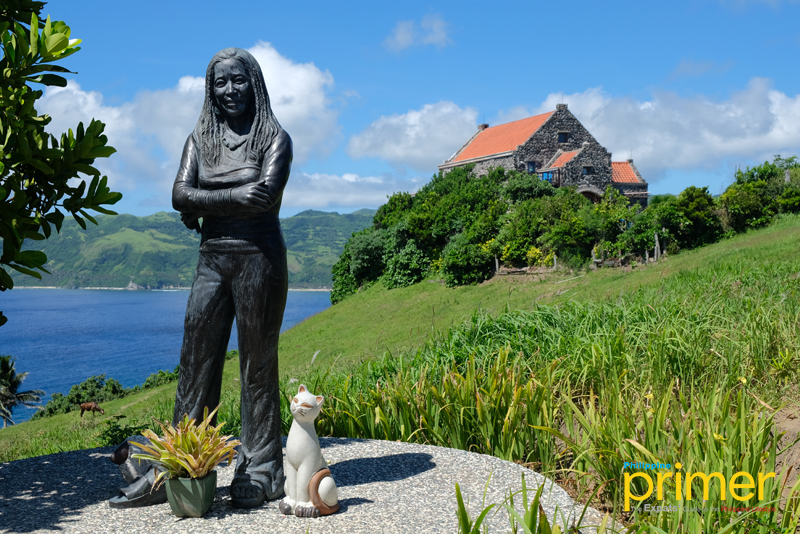 Fundacion Pacita has a total of 12 rooms, seven of which are situated on top of the hill while the other four are in the main lodge.
Whether you're traveling solo or pair, you might want to book the Itaw (Off-season rate: Php 9,360; Peak season rate: Php 12, 870), a deluxe room with one queen-sized bed and a balcony facing the Pacific Ocean.
Itaw (Off-season rate: Php 9,360; Peak season rate: Php 12, 870) / IMAGE Fundacion Pacita
It is equipped with air-conditioning and private toilet and bath. However, there is no TV and WiFi access, even a stable signal or data connection, for guests to fully appreciate the serenity of the place.
Also read: Fundacion Pacita in Basco, Batanes: A Boutique Hotel Embracing Art, Nature, and Culture
Address: Brgy. Chanarian, Tukon Basco, Batanes
Contact: 0939-9016353 (Smart) | 0917-8559364 (Globe)
Check-in: 11 a.m. Check-out: 9 a.m.
Website: fundacionpacita.ph
E-mail Address: inquiries@fundacionpacita.ph | fundacionpacita50@gmail.com
Facebook: facebook.com/Fundacion-Pacita
Villa Hontomin
Nothing beats settling on a place that brings you closer to nature without being too far from town. Villa Hontomin is exactly just like that, as it charms its visitors with its sophisticated appeal and lulls its guests with the only lullaby that can be heard at night—the sounds of the waves kissing the shores of Chanarian Beach.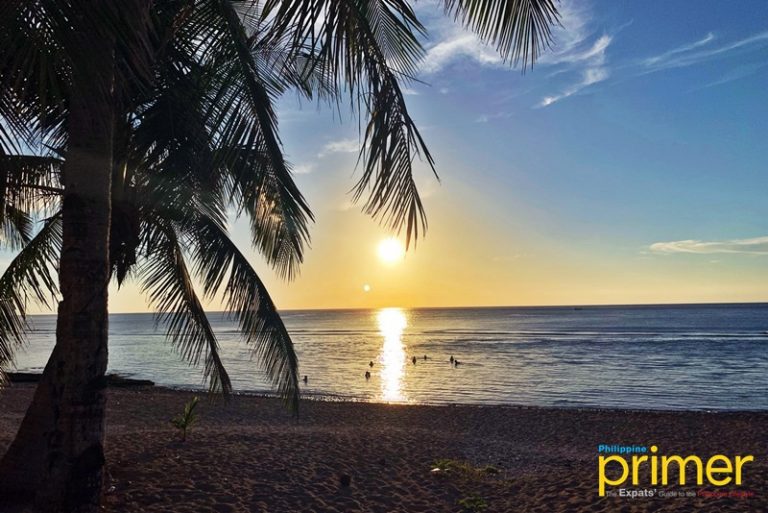 Chanarian Beach in front of Villa Hontomin offers a great view of the West Philippine Sea
Villa Hontomin has six (6) room types, all with a balcony to witness the magnificent beachfront view. On the second floor is where you can find the Deluxe Room (Php 5,200/night) with two queen beds, their Double Room (Php 3,200/night) with one queen bed, and their Twin Room (Php 3,200/night) with two single beds.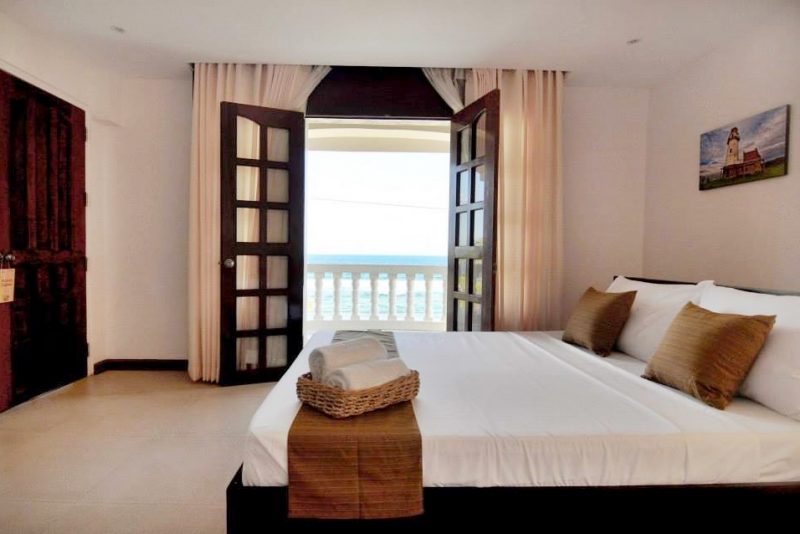 IMAGE Villa Hontomin
All these rates include airport transfers and a sumptuous complimentary breakfast, ideal for your relaxing vacation!
Also read: Villa Hontomin in Basco, Batanes: A Mansion Facing the West Philippine Sea
Address: Brgy. Chanarian, Basco, Batanes
Check-in: 11 am / Check-out: 9 am
Contact: 0998-567-8654 / 0927-871-2157
E-mail Address: villahontomin@yahoo.com
Also read: North Batan Island, Batanes: The Center of Local Livelihood and Breathtaking Landscapes
Residencia du Basco
While the rest of the hotels in Batanes remains steadfast, there's a modern hotel in Batanes that just recently opened, making their mark as one of the largest in the town of Basco—Residencia du Basco.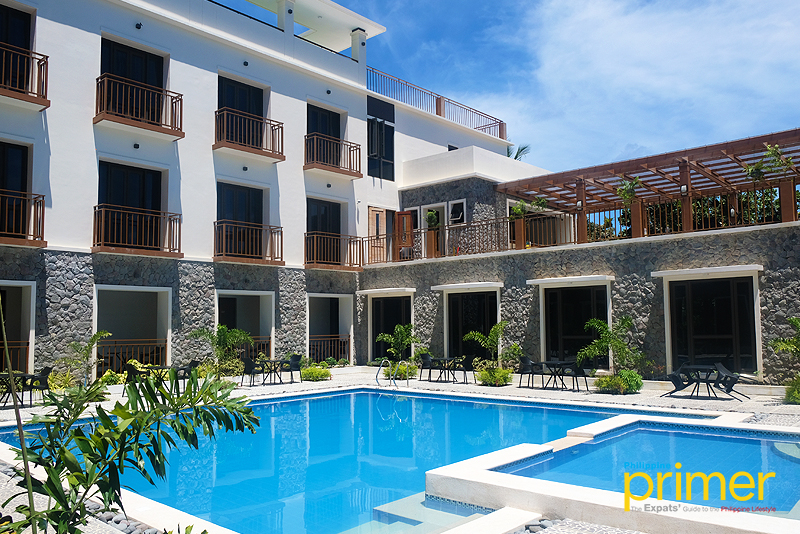 This 32-room hotel opened its doors last March 2019, introducing a bigger lodging area to the island and bringing in the first-ever high-class facilities like swimming pool, function hall, and a rooftop bar.
The hotel currently has four types of room for solo, group, and family travelers. Take the Standard Twin Room (Php 6,190), for instance. The room is spacious enough to fit a pair with two separate beds and a private bathroom. You can also fit two additional long beds for those coming in groups.
Also read: Residencia du Basco in Batanes: Embracing Contemporary Design and Ivatan Hospitality
Address: Payin 1 St., Brgy. Chanarian, Basco, Batanes
Email: residenciadubasco@gmail.com
Contact: 0995-318-5489; 0919-480-2273
Check-in: / Check-out: 2:00 p.m. / 12:00 p.m.
Facebook: facebook.com/residenciadubasco
Bernardo's Hotel
This simple yet homey hotel has plenty of appeal to Batanes' tourists. For one, Bernardo's Hotel is just a minute away from Chanarian Beach, where you can take a quick dip during the golden hour, and second, it is home to Casa Napoli's second branch.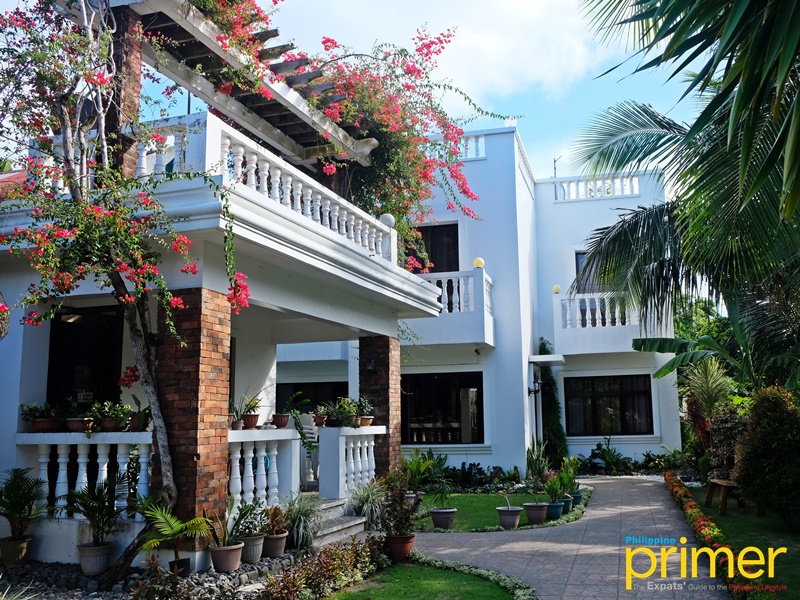 Bernardo's will ultimately draw you in with its clean, comfortable rooms made ready for your arrival.
Among their rooms are the Quadruple Sharing (Php 5,200/night), Triple Sharing (Php 4,200/night), Double Sharing (Php 3,400/night), and the Single Room (Php 2,800/night).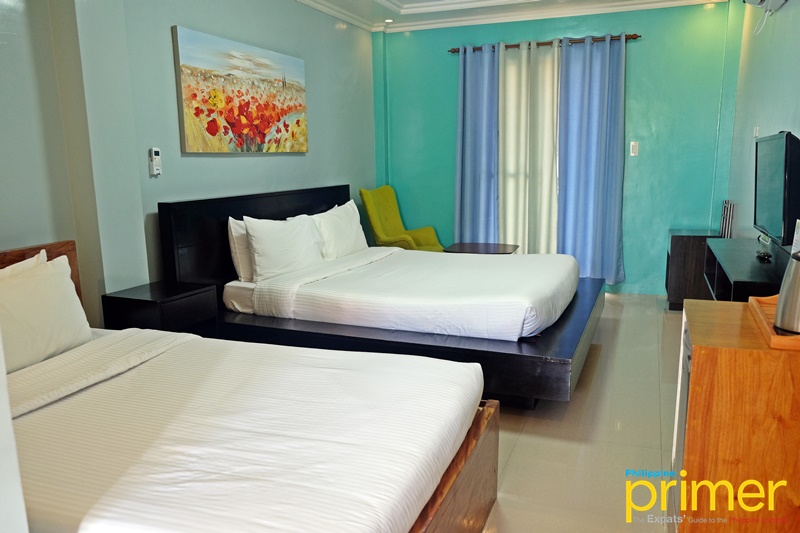 But if you opt more sophisticated rooms, just a few steps away is Bernardo's LANTIA Hotel with its mountain view, complemented by a more luxurious vibe.
Also read: Bernardo's Hotel in Basco, Batanes: A Charming Place to Stay Near Chanarian Beach
Address: Brgy. Chanarian, Basco, Batanes
Check-in: 10 a.m. / Check-out: 8 a.m.
Contact: 0917-512-5346 / 0908-816-4811
Website: www.bernardoshotel.com
E-mail Address: bernardoshotel@gmail.com
Facebook: facebook.com/bernardoshotel
Dive Batanes
Level up your Batanes experience with Dive Batanes and experience an adventure with their accommodation, restaurant, and diving facility all in one! There are two buildings at Dive Batanes Lodge.
The Main Lodge is composed of six bedrooms including the Standard Rooms cost Php 2,500, which is already good for two people. You may also opt to get the Family Room (Room A & B) for Php 5,000.
Meanwhile, the Annex Hotel Room Building is strategically located across the beach, comprised of four ocean-view hotel rooms and 1-bedroom condo units, where you may choose from one king-sized bed or two single beds for only Php 3,500.
Also read: Dive Batanes in Basco, Batanes: Accommodation, Restaurant, and Diving Facility in One
Address: 72 Chajajas St. Chanarian, Basco, Batanes
Contact: 0947-896-9492 / 0939-922-4609
Email: divebatanes@gmail.com
Website: divebatanes.com
Amboy Hometel
Aptly known as "Your Home in the Northern Paradise," Amboy Hometel embodies a warm ambiance brought about by the marriage of the modern and the classic architecture.
A tasteful combination is surely achieved, with wood standing out amidst bricks trailing the foundations of the hometel.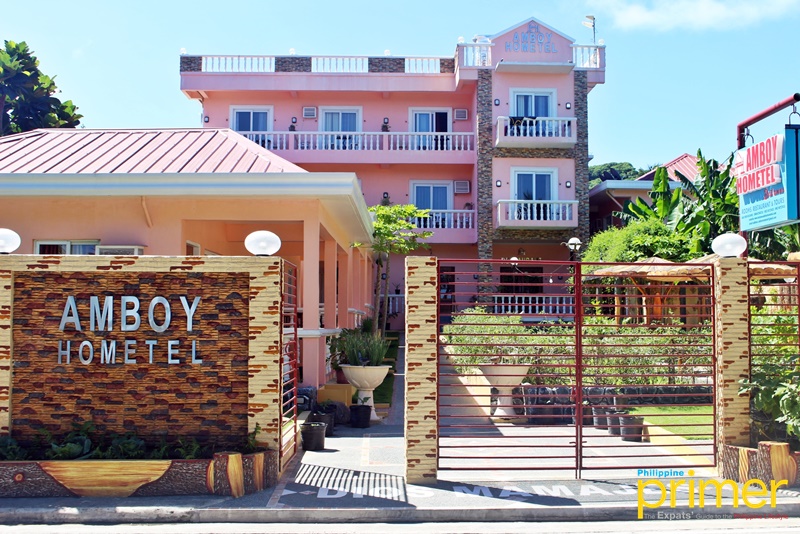 Amboy Hometel's rooms are also sanctuaries to behold after a tiring yet surely amazing day of touring the islands of Batanes. Their rooms are also simple yet stylish like the Deluxe Quad Room (Php 7,000/night) good for four people.
Also read: Amboy Hometel in Basco, Batanes: A Mirror of Simple Living with Sea & Garden Views
Address: Chabtukan St., Brgy. Chanarian, Basco, Batanes
Contact: 0949-578-4710 / 0917-871-7631 / 0920-910-3492
Check-in: 2 p.m. / Check-out: 12 p.m.
Website: www.batanesamboyhometel.com
E-mail Address: amboyhometel@gmail.com
Facebook: facebook.com/amboyhometelbatanes
Also read: South Batan Island, Batanes: A Rustic Harbor of Pasturelands and Fishing Communities
Nathaniel's Lodge
Nathaniel's Lodge is not your typical fancy hotel. Rather, it aims to exude a comfortable vibe, basing on the principle of the Danish term "hygge" or feelings of coziness and contentment.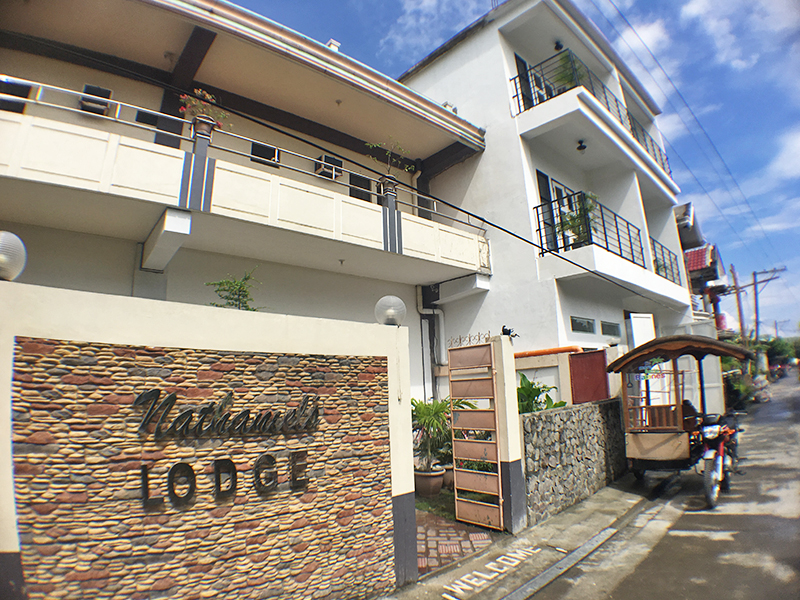 They initially opened seven rooms until last year, when they opened an annex building to add six more rooms. They have three types of rooms: double (Php 2,000 for main bldg / Php 2,400 for annex), triple (Php 2,700 for main bldg / Php 2,990 for annex), and quadruple (Php 3,300 for main bldg / Php 3,700 for annex).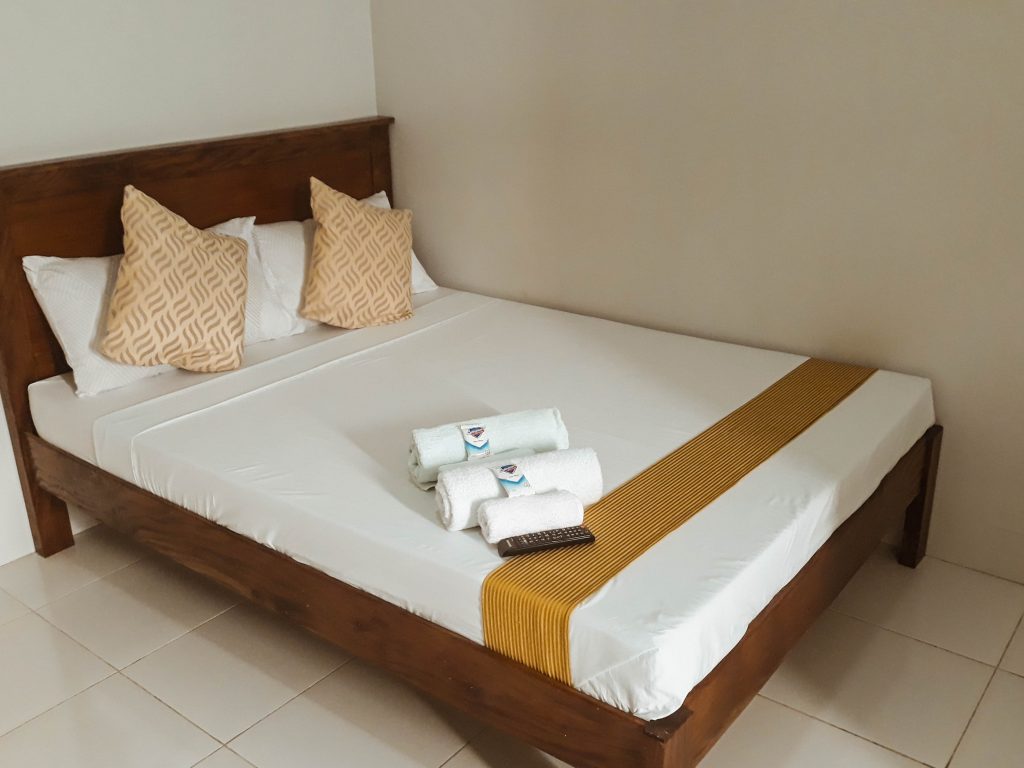 The guests' favorite spot may be their rooftop, from which you can see Mt. Iraya perfectly—even a spectacular view of the night sky. Promising to be your "happy nest in Batanes," Nathaniel's Lodge is surely a cozy place to be in!
Also read: Nathaniel's Lodge in Basco, Batanes: Your Happy Nest on the Island
Address: Nuñez Street, Brgy. Kaychanarianan, Basco, Batanes
Contact: 0915-897-3200 / 0919-888-5517
Website: nathanielslodgebatanes.com
Email: hello@nathanielslodgebatanes.com
Check-in: 2 p.m. / Check-out: 12 p.m.
Which of these accommodations in Batanes are you looking forward to visit? Let us hear your thoughts in the comments below!
Also read: Sabtang Island, Batanes: Home of Heritage Villages With Centuries' Worth of History
---
This first appeared in Philippine Primer's Japanese and English Magazine August 2019 issue.