Amboy Hometel in Basco, Batanes: A Mirror of Simple Living with Sea & Garden Views
Located just a few steps away from Villa Hontomin overlooking the Chanarian Beach, Amboy Hometel speaks for itself—a home to those who choose Batanes as their next destination.
Also read: Villa Hontomin in Basco, Batanes: A Mansion Facing the West Philippine Sea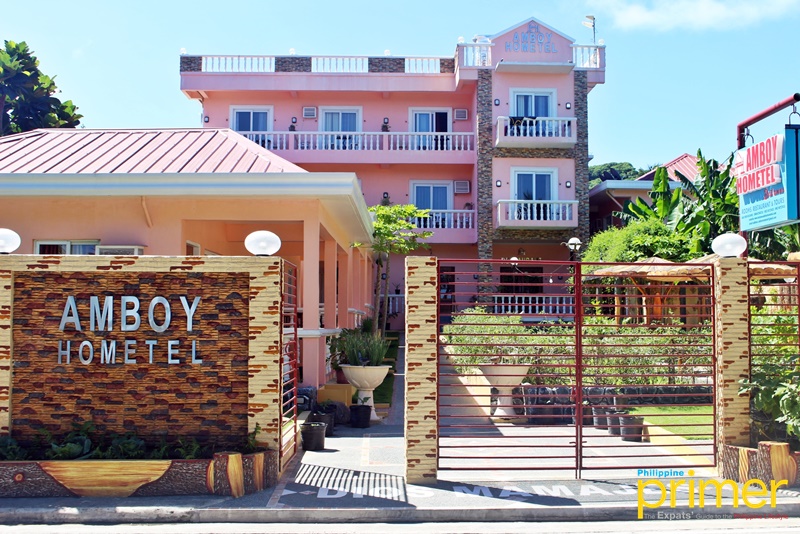 Aptly known as "Your Home in the Northern Paradise," Amboy Hometel embodies a warm ambiance brought about by the marriage of the modern and the classic architecture. A tasteful combination is surely achieved, with wood standing out amidst bricks trailing the foundations of the hometel. 
Also read: Batanes 4-Day Itinerary: Experiencing Heaven's Beloved Island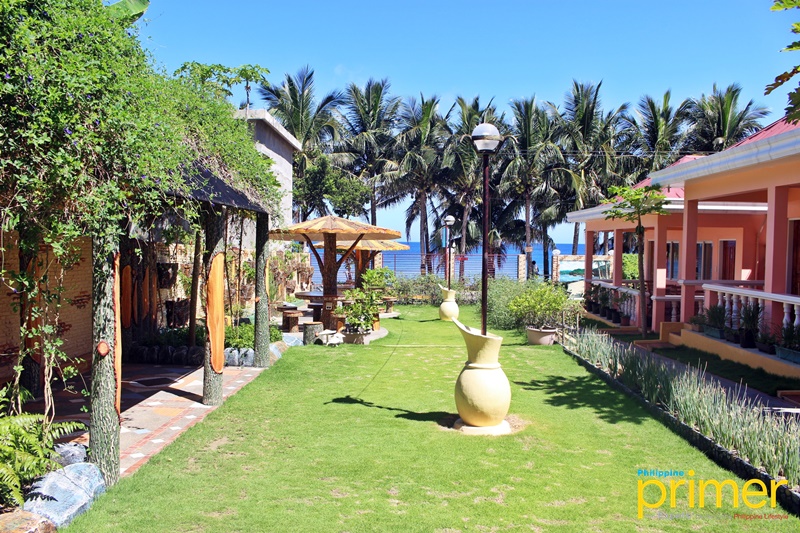 The lawn area
The hometel, which took its name from its owners, Cesar Edgardo Amboy and Maria Victoria Amboy, is basically a one-stop area for everything: tour packages, private van for rent, in-house restaurant and cafe,  a garden, and a private beach cottage—ideal for lovers vacationing in the province. 
Also read: Batanes Travel Guide: Preparing for Your Trip This 2019
A Peek Inside Their Home
Stepping inside their lawn, you'll find picnic cottages lined up on one side with spick-and-span rooms on the other. Lying straight ahead is their in-house restaurant, which takes pride in having the works of the famous Ivatan artist Pacita Abad. 
Also read: 6 Must-Try Restaurants in Batanes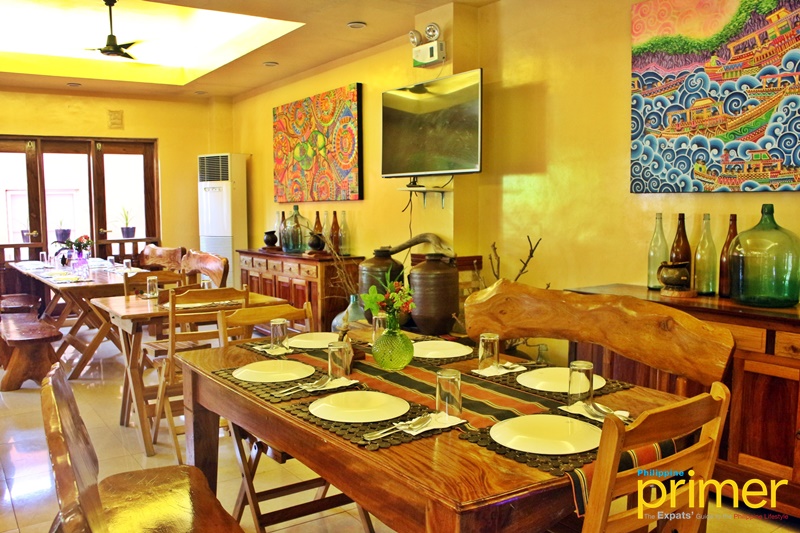 Their in-house restaurant serves seafood and Ivatan specialties like the vunes or dried taro stalk with chopped octopus, similar to laing–a dish made with taro leaves and meat (either seafood or beef) cooked in coconut milk. They also serve turmeric rice and luñis, an Ivatan adobo cooked in its own lard. 
The vegetables used in these dishes are sourced from their small farm adjacent to their reception area, making Amboy Hometel one of the most sustainable properties in Basco. 
Also read: North Batan Island, Batanes: The Center of Local Livelihood and Breathtaking Landscapes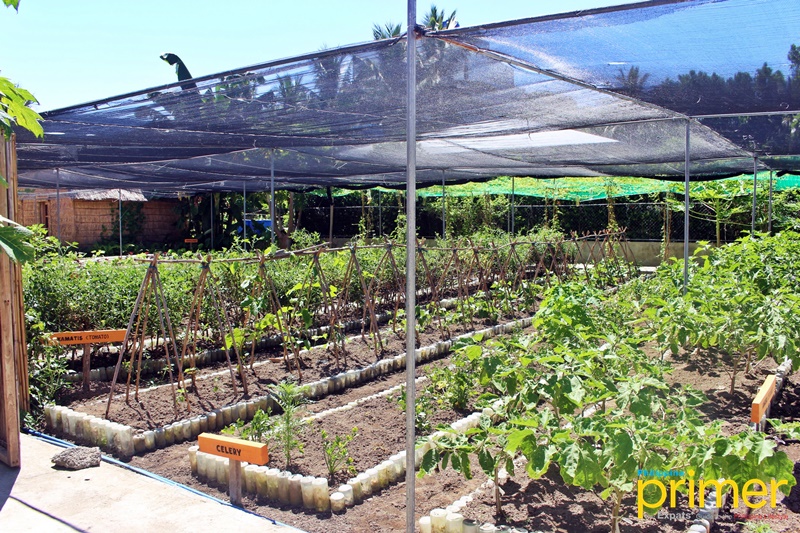 Tip: Although mobile signal is difficult to come by in Batanes, Amboy Hometel houses a specific place where a strong signal can be found. Meanwhile, for those looking for a place to just chill around, more cottages are located near the garden.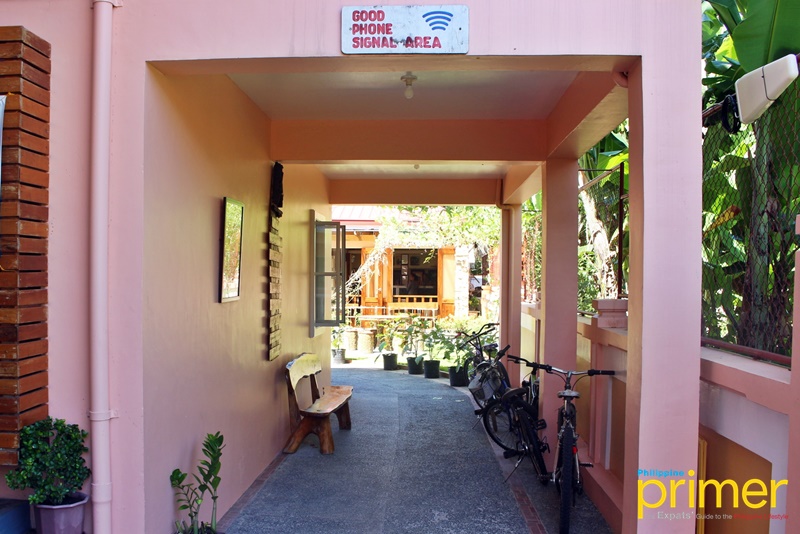 An area with good phone signal and a variety of bicycles you may wish to try
More cottages are lined up in front of the reception area
Clean, Comfortable, Cozy
Amboy Hometel's rooms are also sanctuaries to behold after a tiring yet surely amazing day of touring the islands of Batanes. 
Each room is well-ventilated with both air condition and ceiling fan at the ready. They also have CIGNAL Satellite TV, private bathroom with hot and cold shower, and a mini bar to complete your homey stay.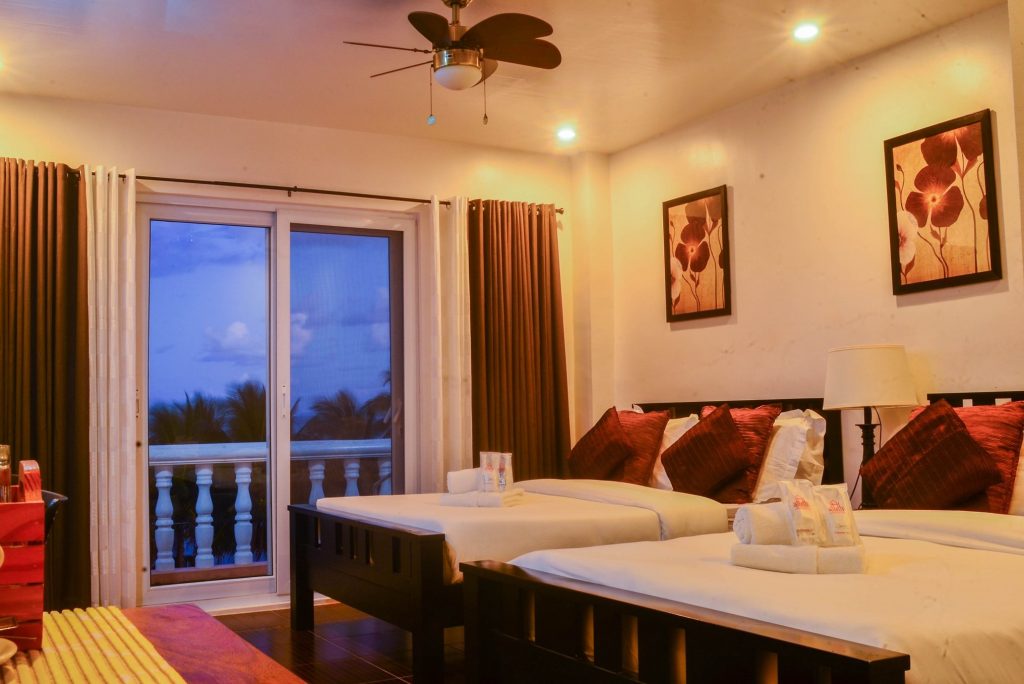 Deluxe Quad Room good for four people (Php 7,000/night) / IMAGE Amboy Hometel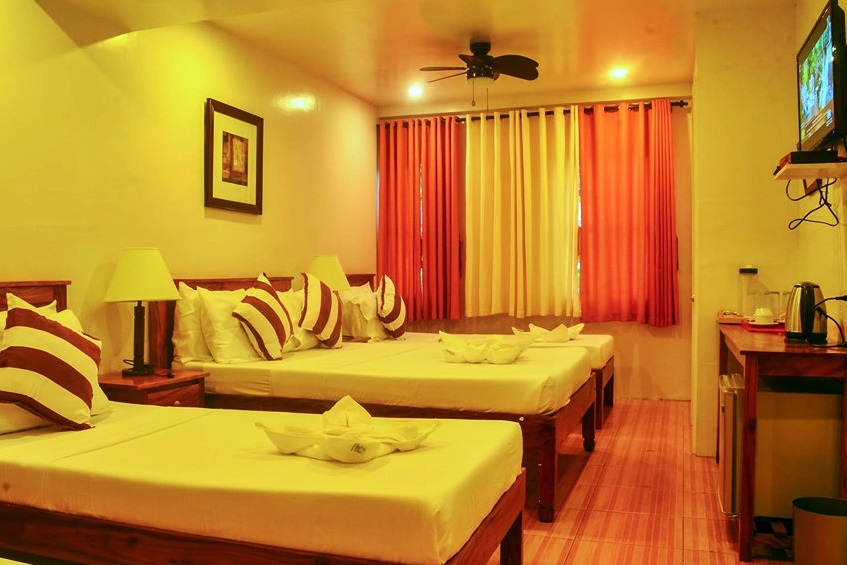 Family Room good for five persons (Php 6,500/night) / IMAGE Amboy Hometel
Their rooms are also simple yet stylish with their cottage room offering not only the comfort of a matrimonial bed and a single bed but also a view of the garden lawn through its terrace.
Some of their deluxe rooms also give you a good look at the sea beyond, so it is best to inquire of the available rooms first!
Also read: 6 Souvenirs to Buy in Batanes
How to get here
From the Basco Municipal Hall or the Town Proper, take the National Road heading to Brgy. Chanarian. You will find Amboy Hometel on the left side of the road in past Villa Hontomin. Amboy Hometel also faces the Chanarian Beach.
The easiest way to go to Amboy Hometel is through a tricycle ride. You may call the Basco Tricycle Operators and Drivers Association (BATODA) at 0929-703-8404 and just ask them to take you to Amboy Hometel. This will cost you Php 60 per ride.
Details
Address: Chabtukan St., Brgy. Chanarian, Basco, Batanes
Contact: 0949-578-4710 / 0917-871-7631 / 0920-910-3492
Check-in: 2 p.m. / Check-out: 12 p.m. 
Website: www.batanesamboyhometel.com
E-mail Address: amboyhometel@gmail.com
Facebook: AMBOY Hometel
Instagram: amboyhometelbatanes 
---
This first appeared in Philippine Primer magazine's August 2019 issue.
Written by Chin Sanigan