Villa Hontomin in Basco, Batanes: A Mansion Facing the West Philippine Sea
Batanes is surrounded by bodies of water and glorious landscapes that stir up awe to anyone who witnesses it. To fully immerse yourself in its beauty, you should find an accommodation that brings you closer to nature without being too far from town.
One such can be found in Brgy. Chanarian, Basco in the name of Villa Hontomin.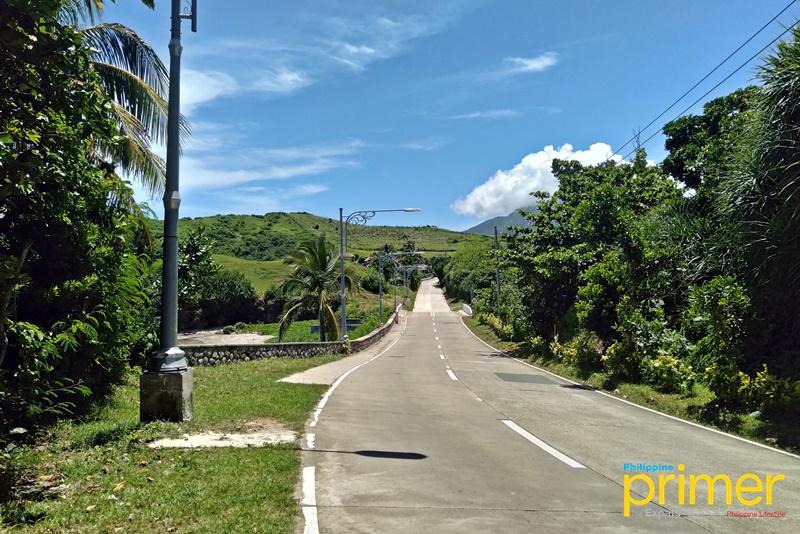 National Road along Brgy. Chanarian
Villa Hontomin charms its visitors with its sophisticated appeal and lulls its guests with the only lullaby that can be heard at night—the sounds of the waves kissing the shores of Chanarian Beach.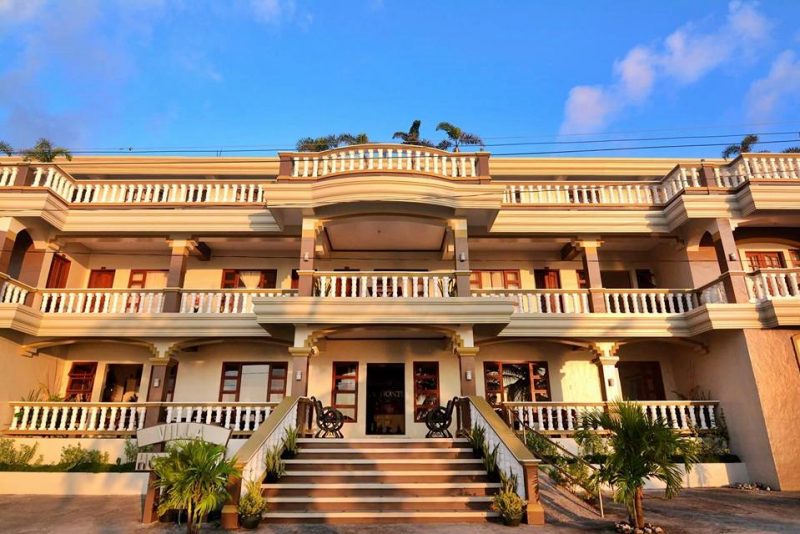 IMAGE Villa Hontomin Facebook page
The mansion-like hotel is most sought-after for its location as it faces the West Philippine Sea. This makes it the perfect spot for sunset viewing as you can see the horizon's transition of colors.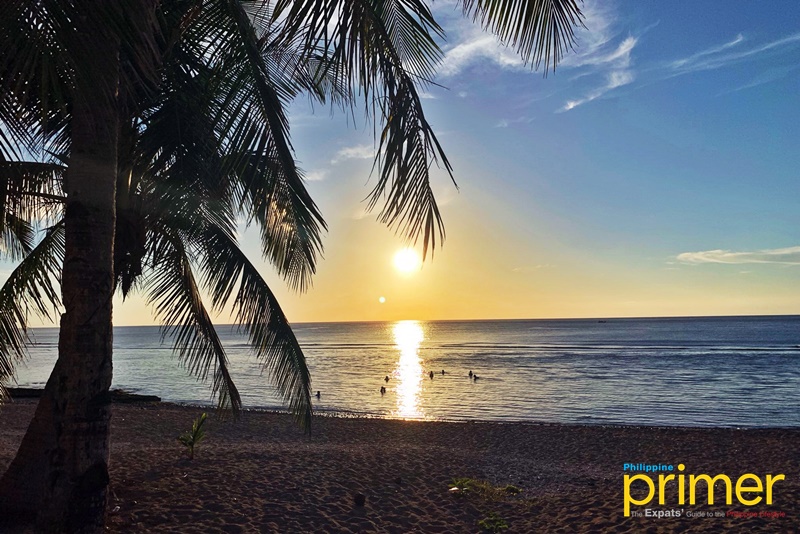 Chanarian Beach in front of Villa Hontomin offers a great view of the West Philippine Sea
Inside the hotel, you will be welcomed by their friendly staff, stationed in their reception area. On your left, you will see their dining area, where you can have your breakfast of simple yet nutritious food comprised of rice, fish or beef, and a side of vegetables. Their coffee is also a treat!
Also Read: Vunong Dinette at Jessica's Place in Basco, Batanes: A Haven of Authentic Ivatan Cuisine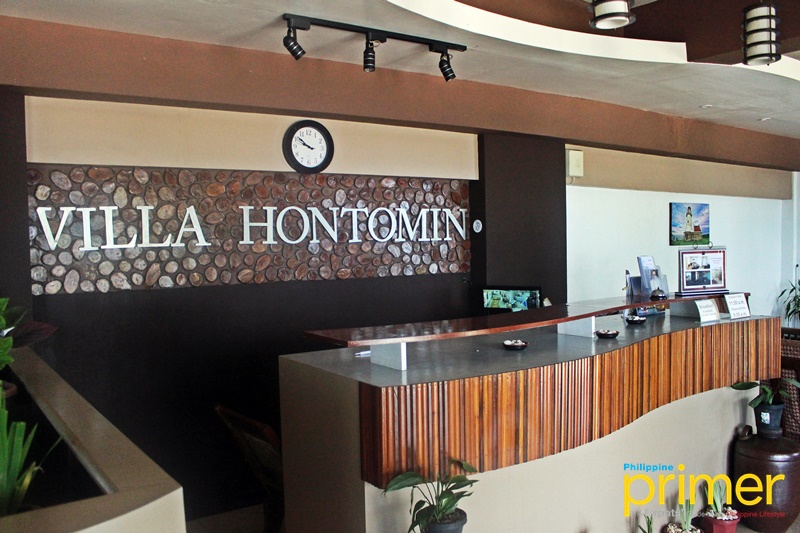 Reception Area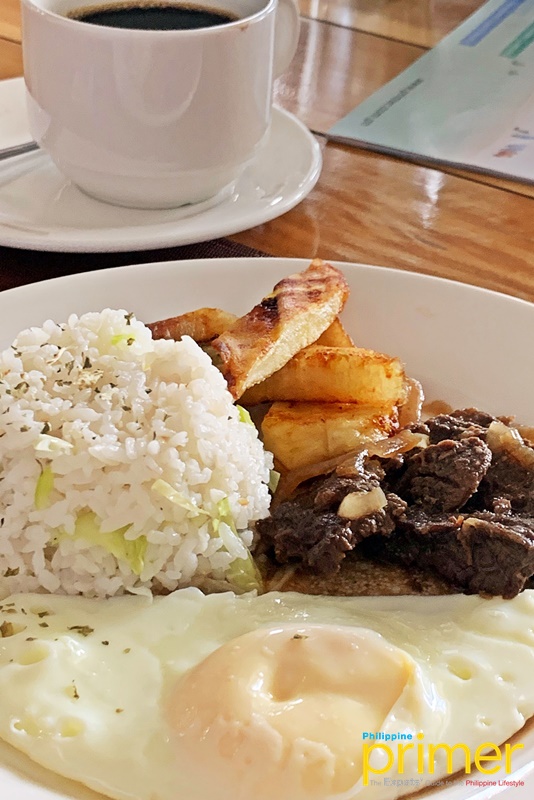 Breakfast at Villa Hontomin
Villa Hontomin has six (6) room types, all with a balcony to witness the magnificent beachfront view.
The Family Room, found on the ground floor, has one queen bed and three single beds. The room is perfect for a group of four to five persons.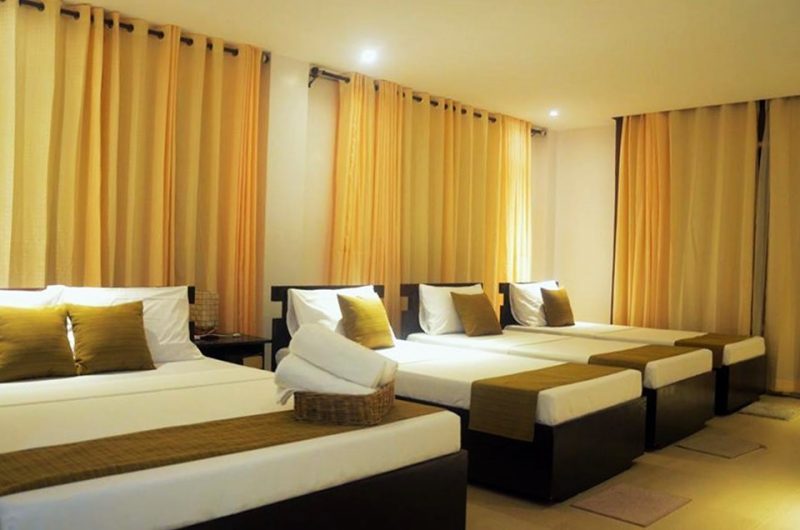 Family Room (Php 5,000/night) / IMAGE Villa Hontomin
On the second floor is where you can find the Deluxe Room (Php 5,200/night) with two queen beds, their Double Room (Php 3,200/night) with one queen bed, and their Twin Room (Php 3,200/night) with two single beds.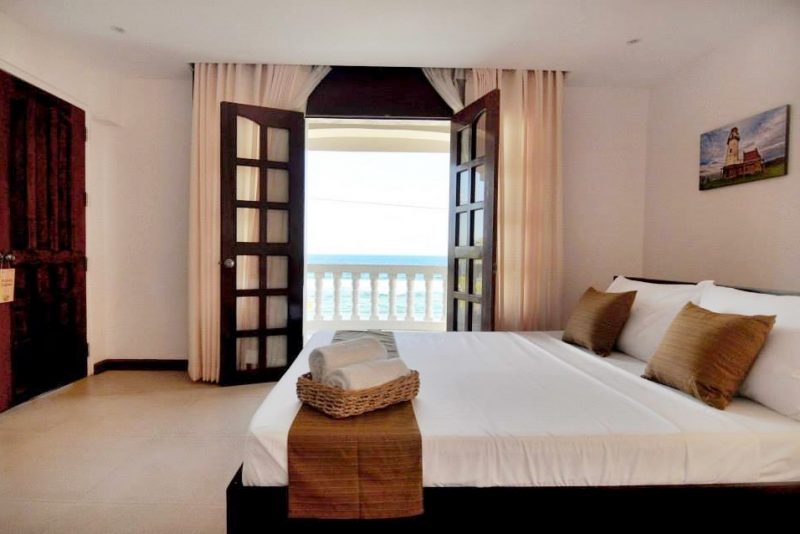 Deluxe Room (Php 5,200/night) / IMAGE Villa Hontomin
The third floor, which is great for sunset viewing, houses the Quad Room (Php 4,800/night) with a choice of either two queen beds or one queen and two single beds. 
Their Triple Room (Php 4,000/night), on the other hand, holds an appeal for friends on vacation with one queen bed and one single bed. 
All these rates include airport transfers and a sumptuous complimentary breakfast, ideal for your relaxing vacation!  
How to get here:
From the Basco Municipal Hall or the Town Proper, take the National Road heading to Brgy. Chanarian. You will find Villa Hontomin on the left side of the road in Brgy. Chanarian.
The easiest way to go to Villa Hontomin is through a tricycle ride. You may call the Basco Tricycle Operators and Drivers Association (BATODA) at 0929-703-8404 and just ask them to take you to Villa Hontomin. This will cost you Php 60 per ride.
---
Featured image courtesy of Villa Hontomin
This first appeared in Philippine Primer's Japanese and English Magazine August 2019 issue.
Written by Chin Sanigan
You might also like...