Vunong Dinette at Jessica's Place in Basco, Batanes: A Haven of Authentic Ivatan Cuisine
If there's one thing Philippine Primer would like you to take note of when visiting Batanes, it is that you do not leave the province without visiting Vunong Dinette at Jessica's Place in Basco!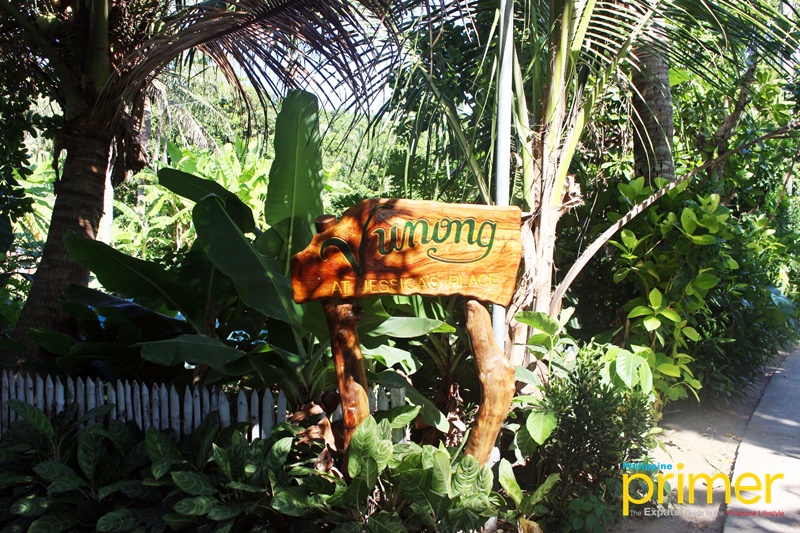 Vunong Dinette at Jessica's Place is located at Brgy. Kayhuvokan in Basco!
Vunong Dinette is a hidden gem along the quiet Taytay Road. Inside, at the end of a garden path, you will find Jessica's home on the left and a simple, sophisticated dining setting on the right, where her garage used to be.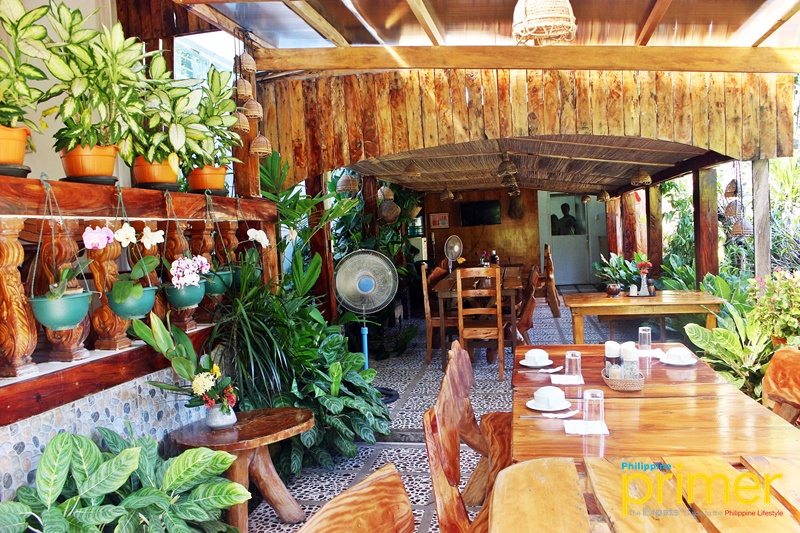 What used to be a garage is now a sophisticated dining setting!
A garden setting, complemented by wood accents, gives Jessica's Place a warm, welcoming vibe
The business started when Dominic Castillejos, president of Batanes Travel & Tours, requested Jessica to cater to his guests back in 2016. Since then, Jessica never stopped cooking for Batanes' guests.
It is one of, if not, the only restaurant in Batanes serving authentic Ivatan cuisine, cooked in the original Ivatan way.
They serve Vunong, the Ivatan rice meal, wrapped in breadfruit leaves called kabaya. It can be said that it is the Ivatan version of the Tagalog's binalot or rice meal wrapped in banana leaves.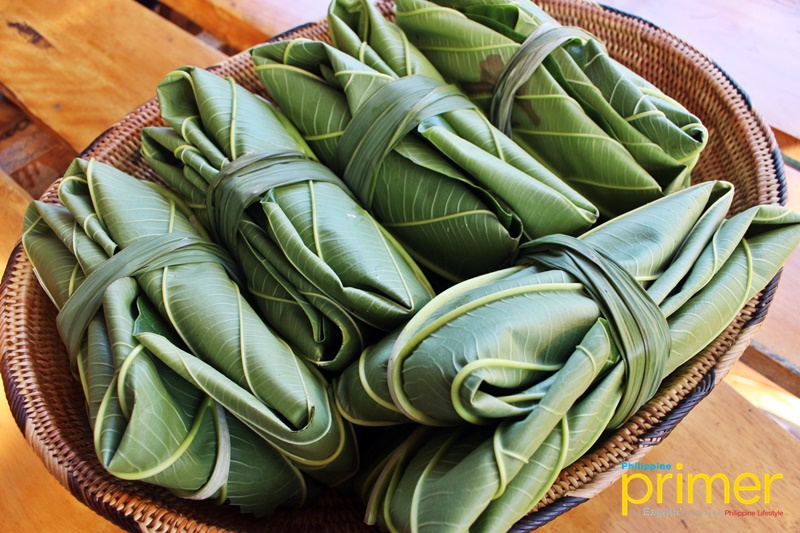 Basketful of vunong
Vunong came from the Ivatan term Kapayvunong, which means the act of sharing food with people important to you, making it appropriate to share the vunong with your loved ones. 
When served, the vunong is a combination of two leaf packets–one with their Ivatan staple food, turmeric rice—yellow in color, rich to the taste, and sticky in texture—and another where the viands are kept.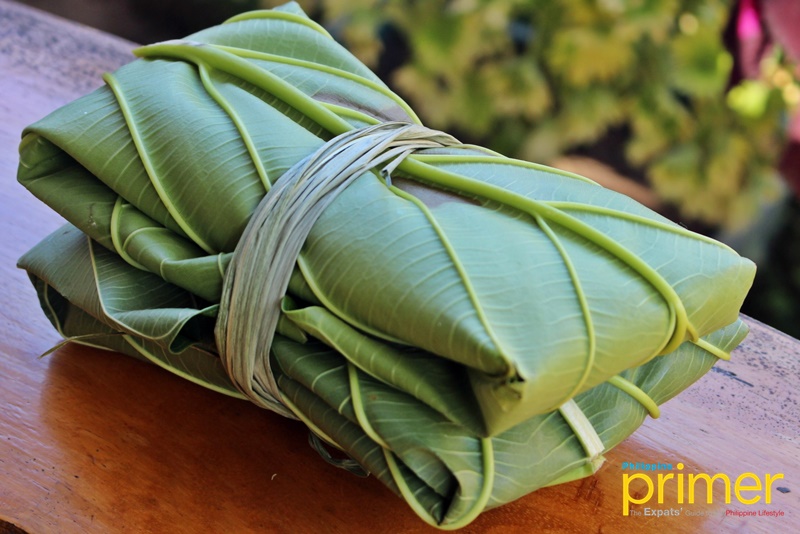 The vunong is comprised of two leaf packets wound together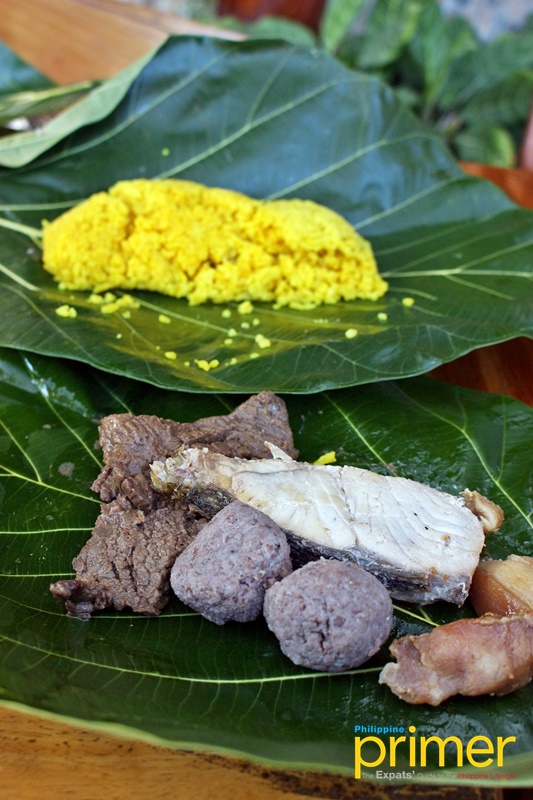 A surprise awaits upon opening the vunong
The uvud is a soft, mild tasting treat–great to pair with their savory Ivatan bistek, which resembles thinly cut tapas, and the luñis made with organic pork cooked in its own lard. In many ways, it is similar to adobo only that luñis is fried until dry. 
Further, the leaf packet includes the tanige, a type of mackerel, fried simply so as to give forth its fresh taste.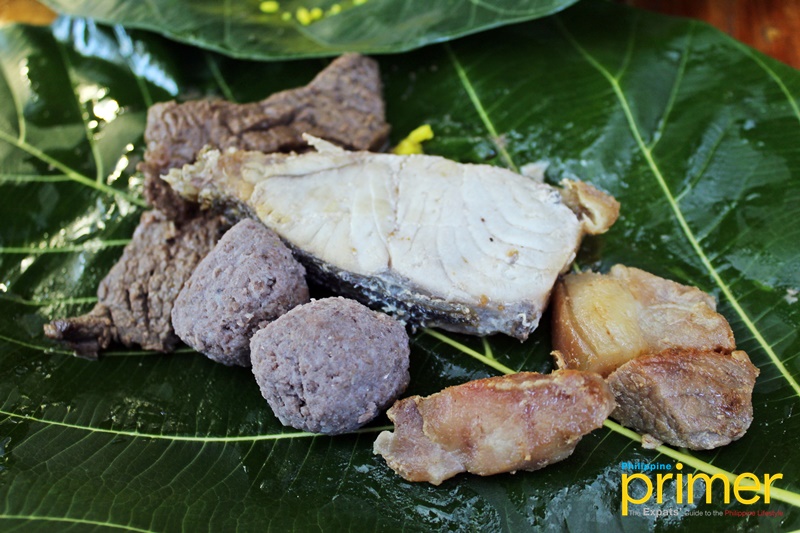 One leaf packet includes the viand comprised of the uvud, Ivatan bistek, luñis, and tanige. 
This set meal (Php 300/person) is also served with beef soup (usually Nilagang Baka or Bulalo with seaweed) or seafood soup (usually made of mackerel or tuna belly).
Fern salad, on the other hand, is also served on the side to set your palate for a hearty meal.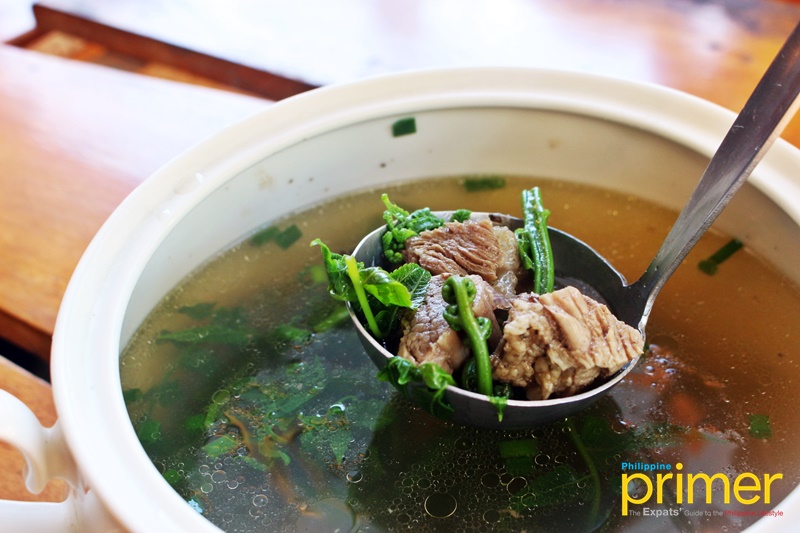 Bulalo soup with seaweed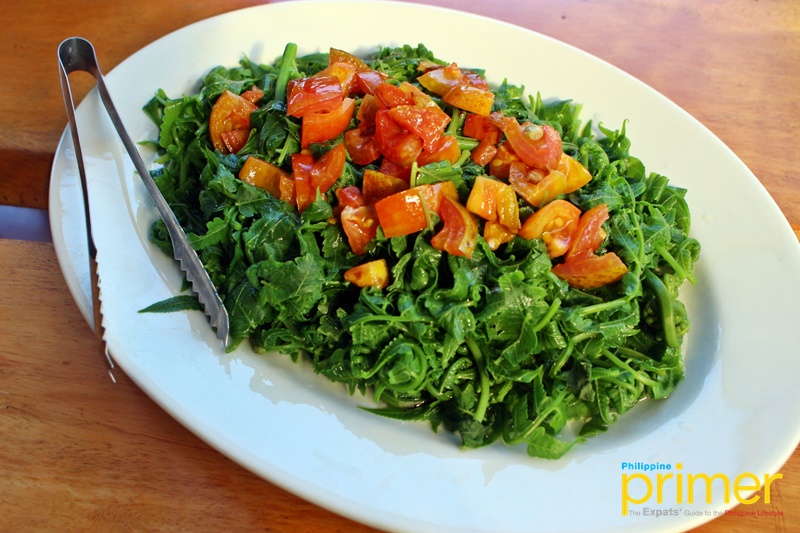 Fern Salad
As if to keep your tummy busy, Jessica also serves Kilawen (Kinilaw in other provinces) usually cooked in vinegar with a kick of spice, countered when you place it on top of the kamote or sweet potato–a marriage of sweet, spicy, and sour that is unusually pleasing to the palate.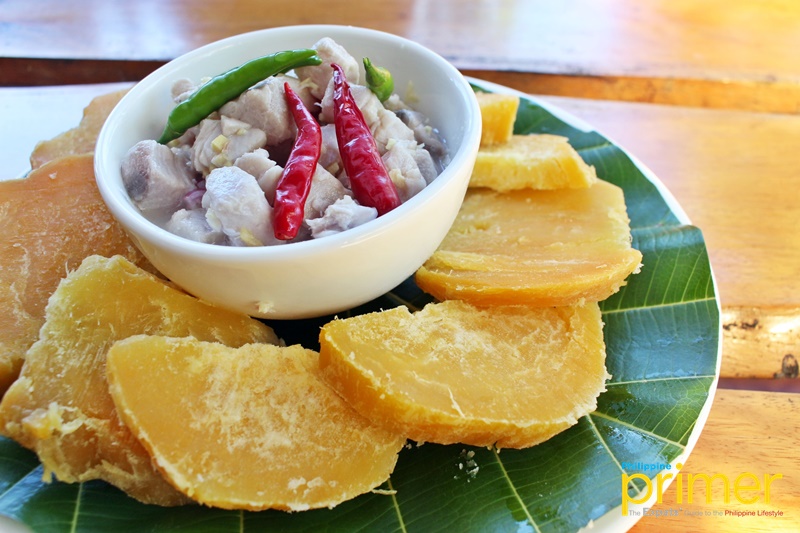 Kilawen and kamote (sweet potato)
Also try their Maruya or fritters, as well as fries to end your hearty meal! Take note that instead of using banana and potatoes—as the Tagalogs do—the Ivatans use kamote, making it a dessert worth remembering.

Tip #1: It is best to eat Vunong bare-handed, so don't forget to wash your hands before eating! There are also utensils available if you are not comfortable.
Tip #2: Vunong Dinette at Jessica's Place is strict on reservations, so be sure to call them at least a day before to give them time to prepare. While it is best to reserve, they also accept a few walk-ins of at least 10 guests. 
So call, e-mail, or text Vunong at Jessica's Place to sample authentic Ivatan cooking in its raw and simplest form!
How to get here
By tricycle: From any of your hotel in Basco, you may ask them to contact BATODA (tricycle association) to pick you up and drop you off at Vunong Dinette. The minimum rate for tricycle is Php 60 per ride.
---
Written by Chin Sanigan
General Information
Taytay Rd., Brgy. Kayhuvokan, Basco, Batanes
0999-991-9447
9 a.m. onwards
vunongdinette@gmail.com