6 Souvenirs to Buy in Batanes
Wherever you go, it's hard not to bring a piece of the place home with you. Luckily, souvenir shops are always right around the corner, providing you with multiple options from food to local handicrafts.
Also read: Batanes Travel Guide: Preparing for Your Trip This 2019
Batanes, for instance, offers a lot of souvenir options from the usual t-shirts and key chains to postcards and cookies. Here are some of the items you might want to add to your pasalubong list:
Also read: Batanes 4-Day Itinerary: Experiencing Heaven's Beloved Island
T-shirts
T-shirts are particularly surprising when visiting souvenir shops in Batanes. You'd think that all the designs look mediocre, but they actually differ from one store to another. 
The popular style may be the one with a huge "BLOW UR HORN" print. However, there are also beautiful hand-painted shirts by Ivatan artists, which start from Php 800. You may check Creative Hub in Basco and Yaru Art Gallery in Ivana for such.
Ref magnets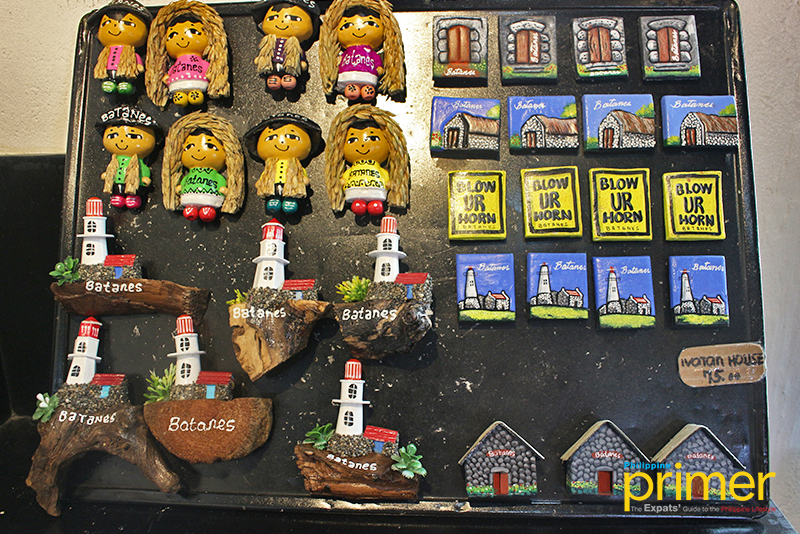 Ref magnets are popular almost anywhere in the world, but those in Batanes may be among the cutest you'll ever see!
The Ivatans sure have a way to express their creativity with designs ranging from lighthouses to stone houses and characters wearing a vakul. Ref magnets are priced from Php 20 to Php 150.
Postcards
Creative Hub takes everyone back to the traditional ways by letting visitors enjoy writing postcards—just like the old times. Rates start at Php 15, which they can send to your loved one for you.
Old-fashioned people will surely enjoy writing as they send to anywhere in the country and internationally.
Also read: North Batan Island, Batanes: The Center of Local Livelihood and Breathtaking Landscapes
Paintings by Yaru artists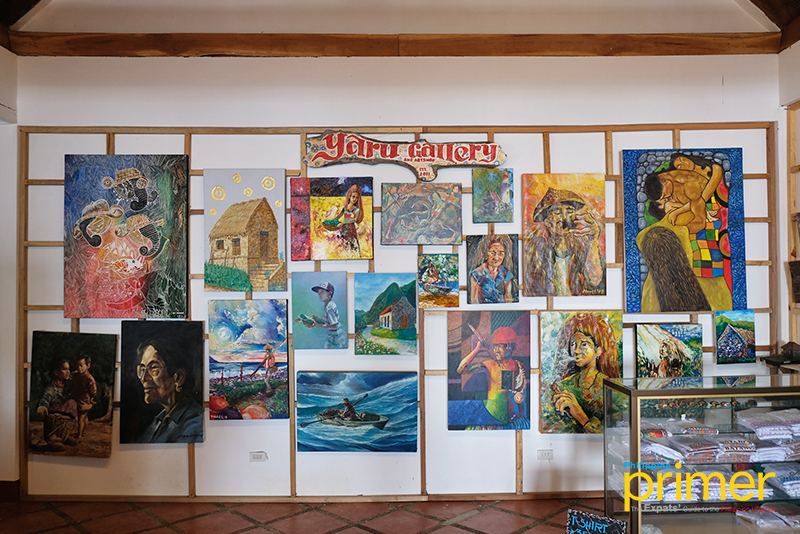 Yaru Art Gallery & Fip Cafe showcases the works of Yaru, a group of Ivatan artists. They sell oil and acrylic paintings from Php 2,000 to Php 28,000. In case you won't get the chance to visit down South, Basco's Harbour Caf also sells some of their best works.
Wooden bags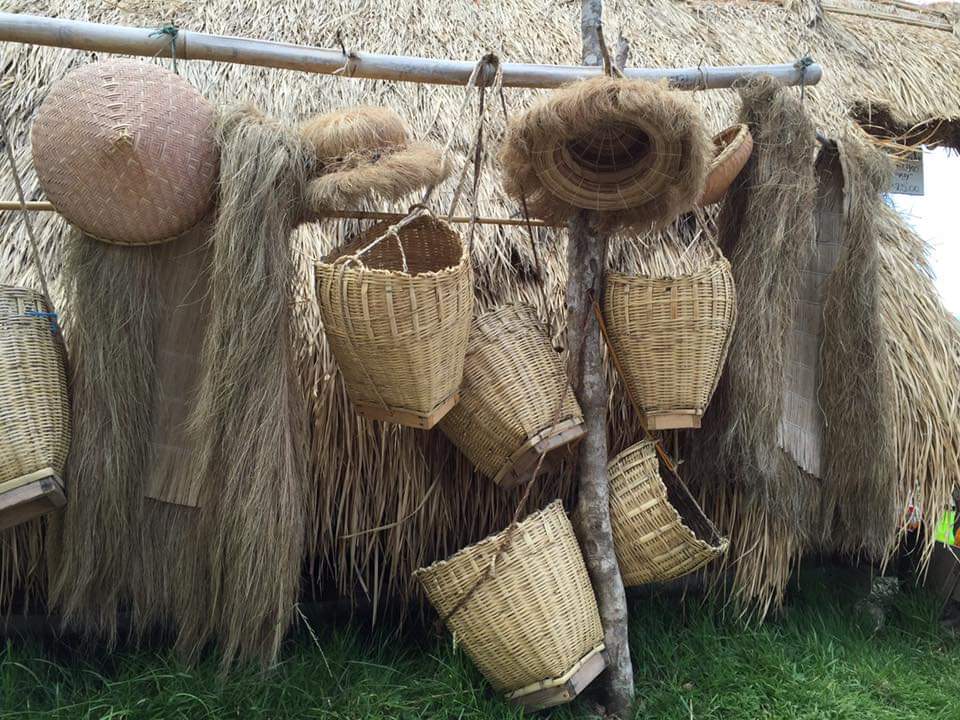 IMAGE Batanes Travel and Tours
Away from the global fashion scene where wooden beach bags are a trend, Ivatans have long been creating their own hand-crafted, wooden bags and wooden baskets locally known as yuvuk. These wooden crafts are sold at around Php 300 to Php 1,500 and are available in almost every souvenir shop.
Other traditional handicrafts and apparel include vakul (headdress), talugong (hat), and kanayi (vest).
Also read: Sabtang Island, Batanes: Home of Heritage Villages With Centuries' Worth of History
Cookies
Honesty Coffee Shop is not just a place for coffee and snacks but also for souvenirs. Their popular take-home delicacies are cookies from Ivatan Bakers by AJ's Breads & Pastries, with unique flavors like ube, moringa, and carrot. These cookies range from Php 30 to Php 150.
Also read: South Batan Island, Batanes: A Rustic Harbor of Pasturelands and Fishing Communities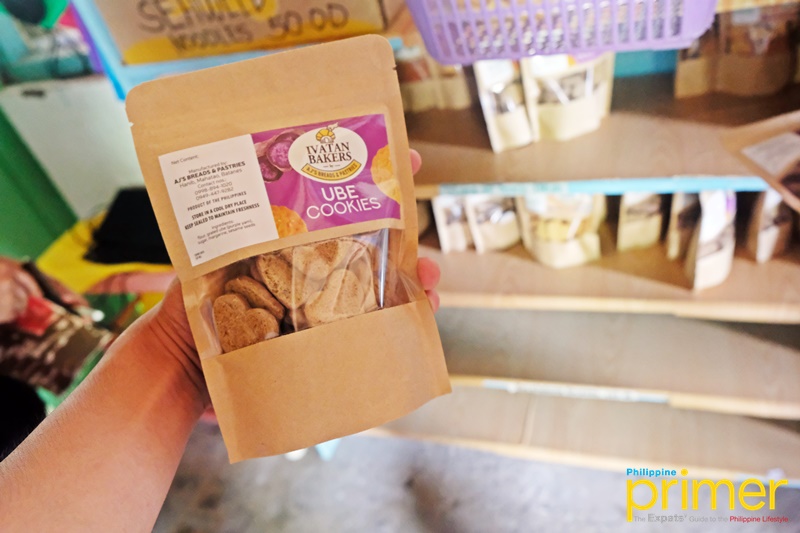 Also read: Souvenirs to Buy Wherever You Are in the PH
Which of these Batanes souvenirs are you most excited to take home with you? Let us hear your thoughts in the comments below!