Batanes 4-Day Itinerary: Experiencing Heaven's Beloved Island
Bejeweled with islands overlooking the glittering seas, the Philippines continues to spark the curiosity of anyone who visits—even more so when they visit the crowning glory of the country: Batanes.
Mystery blankets this northernmost Philippine province as it detaches itself from the modern world. While the rest of the world constantly changes, Batanes seems to be unbothered, moving slowly at its own pace—steered by its keepers who have high regard for nature and heritage.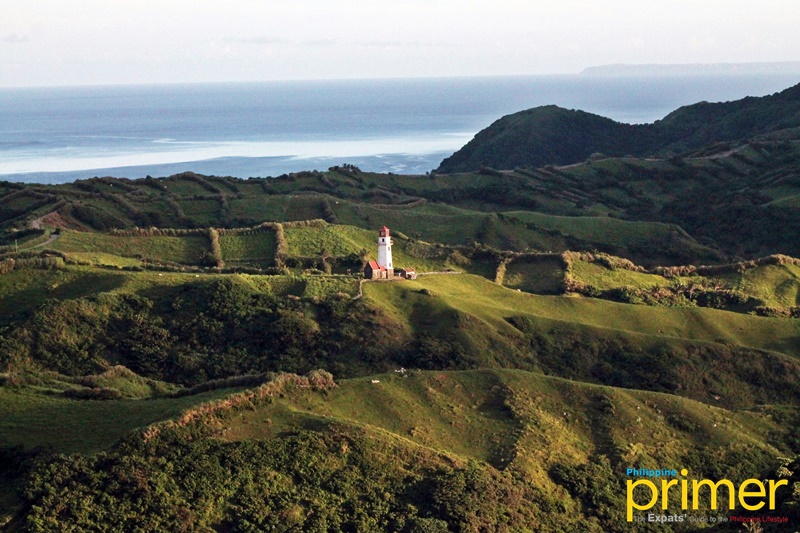 A view of Tayid Lighthouse from Marlboro Country in Mahatao
Gratefully, Batanes Travel and Tours unveils the beauty of the island as they provide an all-in-one package for a hassle-free vacation! Join Philippine Primer as we tour the Heaven's Beloved Batanes from Day 1 to Day 4!
Also read: Batanes Travel Guide: Preparing for Your Trip This 2019
DAY 1
6:10 a.m. Fly with SkyJet!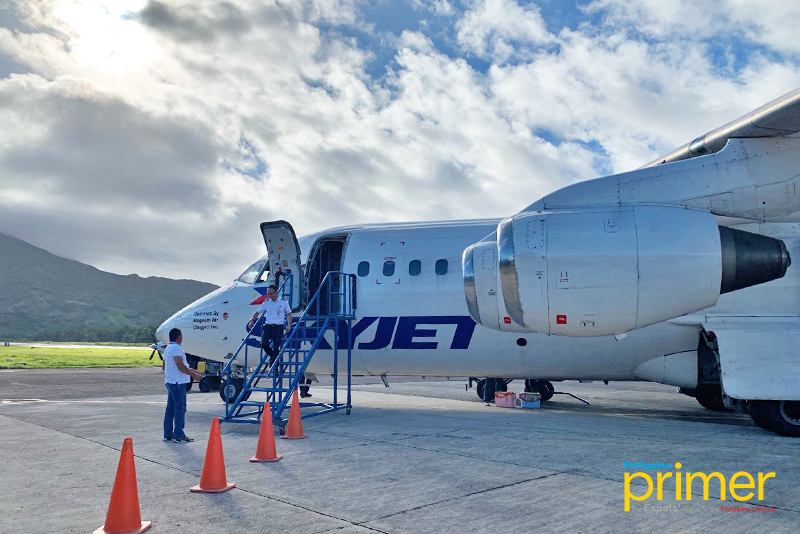 SkyJet Airlines
Flying to Batanes takes approximately 1 hour and 10 minutes from Manila, courtesy of Skyjet Airlines that offers the 'fastest flight' to the breathtaking island. Flights going to and from Batanes are usually limited to one every day, and only a few airlines fly to Batanes.  
7:20 a.m. Arrive at Basco Airport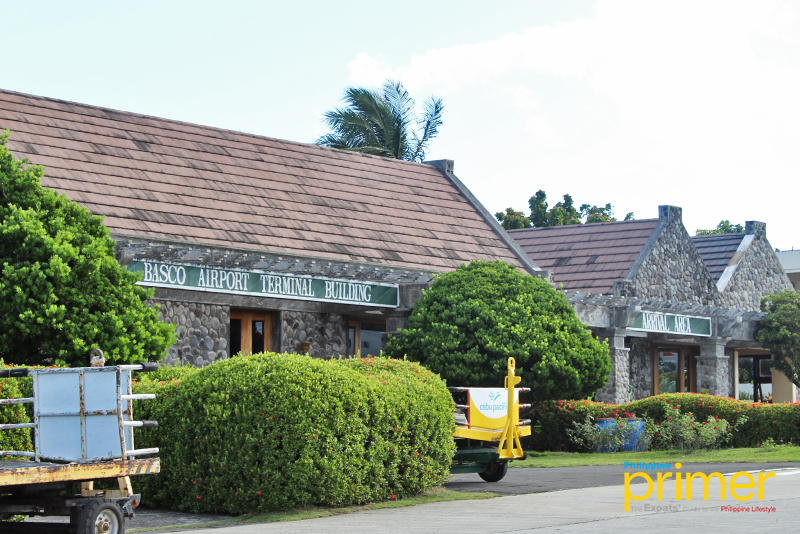 Basco Airport
Say hi to your tour guide from Batanes Travel and Tours at the airport after claiming your baggage, and hop on their van to get to your hotel destination! A van will take you away for groups comprised of four (4) guests and above.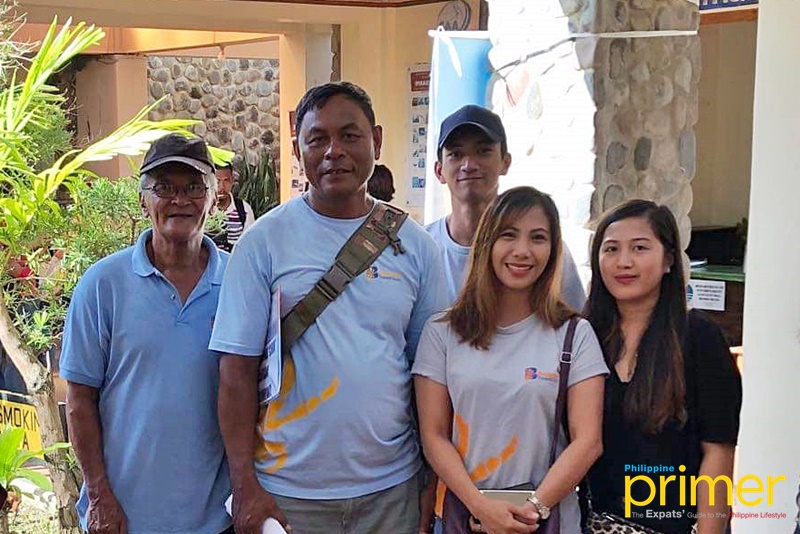 Batanes Travel and Tours, Inc.
Arrival will be at Basco Airport (BSO) located in Basco, Batan Island. From there, traveling to the town proper is only three (3) to five (5) minutes.
7:30 a.m. to 11:30 a.m. Reach Your Chosen Accommodation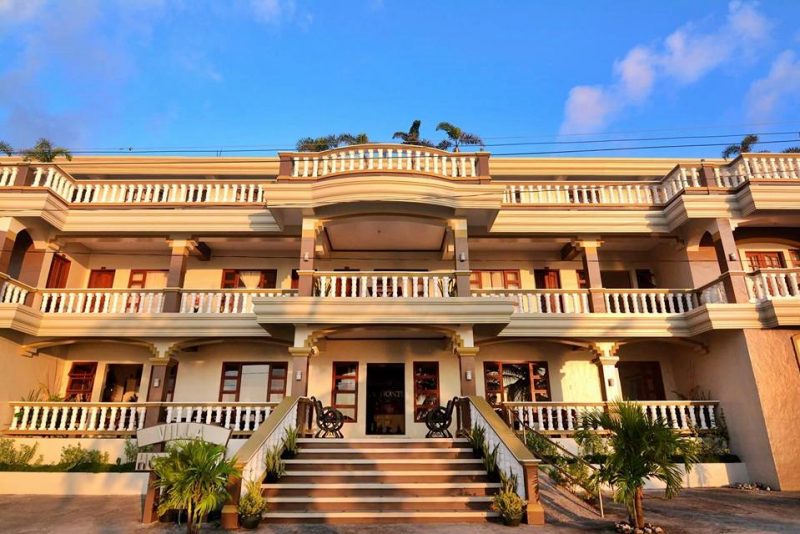 IMAGE Villa Hontomin Facebook Page
Villa Hontomin is one of the best accommodations if you want to be closer to nature without being too far from town.
The mansion-like lodging charms its visitors with its sophisticated appeal, clean rooms, and the lullaby that can be heard at night—the sounds of the waves kissing the shores of Chanarian Beach!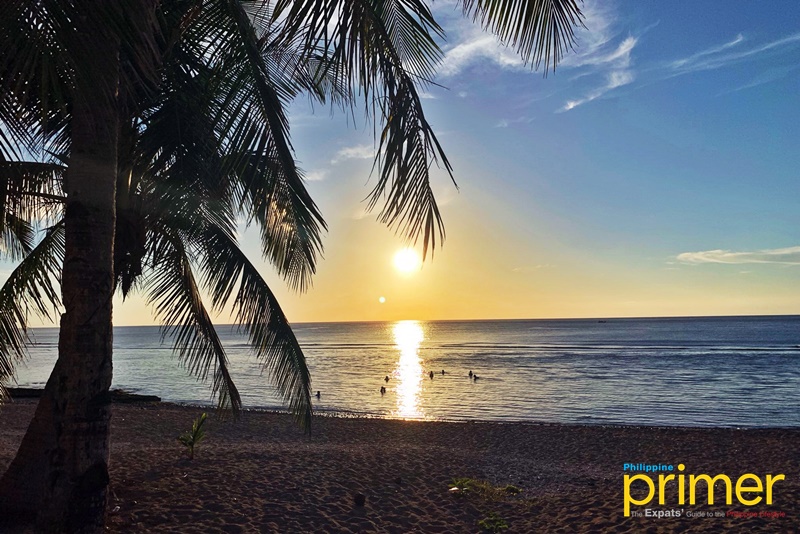 Sunset view at Chanarian Beach in front of Villa Hontomin
While waiting for your tour to commence, you may have your simple yet nutritious breakfast comprised of rice, fish or beef, and a side of vegetables. Their brewed coffee is also a treat!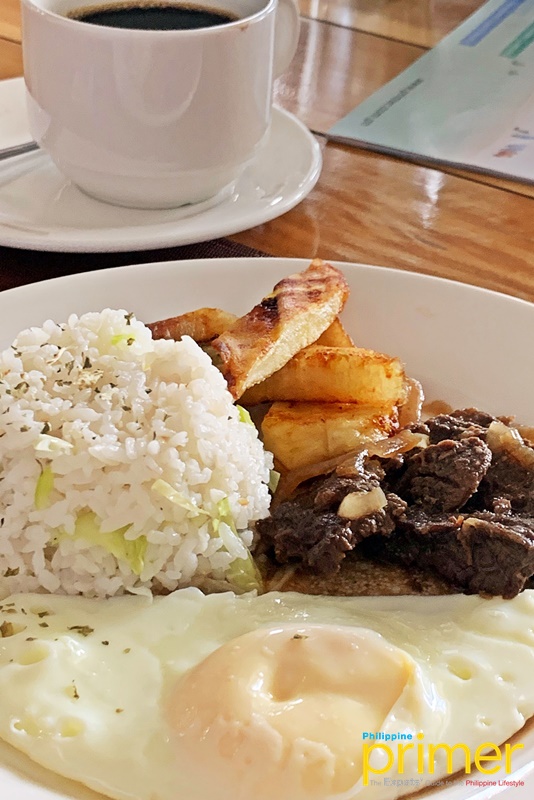 Breakfast plate at Villa Hontomin
Get ready to also be oriented by your tour provider here.
Also Read:Villa Hontomin in Basco, Batanes: A Mansion Facing the West Philippine Sea
12 p.m. Have Your Lunch at Residencia du Basco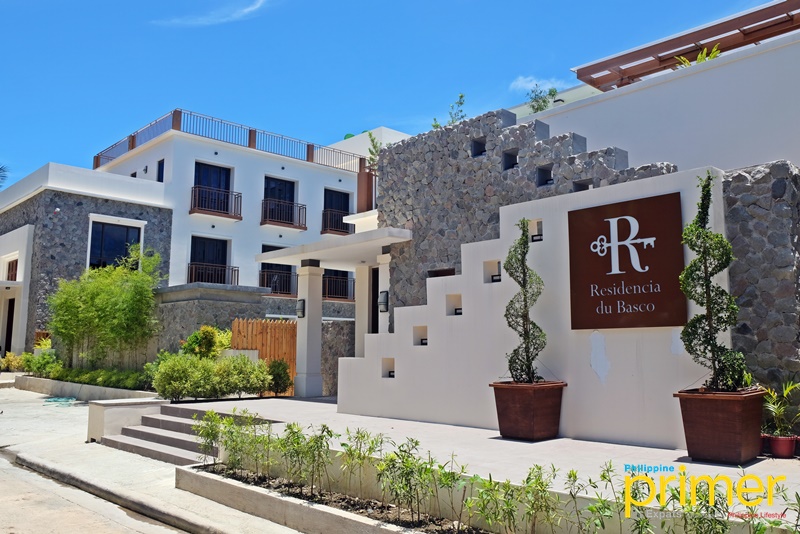 Residencia du Basco
To celebrate your first day in Batanes, you may also take a hearty lunch at Residencia du Basco, a boutique hotel, located along Payin 1 St., just a three-minute walk away from Villa Hontomin.
Don't forget to try their Tanigue Sisig (Php 320) with rice, and then pair it off with their Iced Blue Latte (Php 250)—a perfect lunch pair!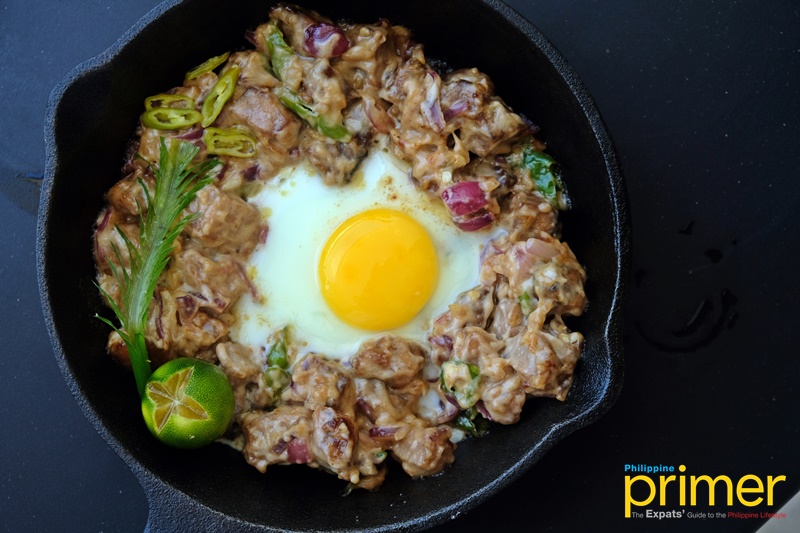 Tanigue Sisig (Php 320)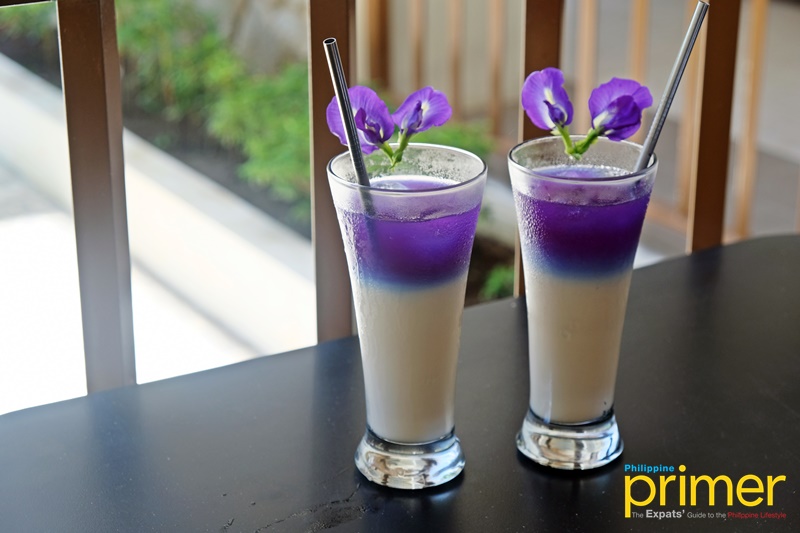 Iced Blue Latte (Php 250)
1:30 p.m. to 6 p.m. Start Your North Batan Tour!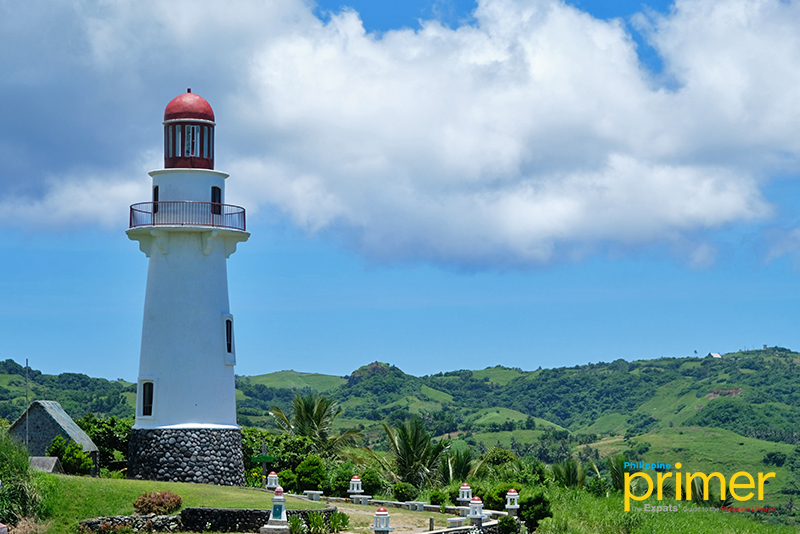 Basco Lighthouse
North Batan brims with natural energy coming from its people, the capital's trading activities, and the airport that serves as the first nod of welcome for the island's visitors.
Home to the provincial capital and center of commerce that is Basco, North Batan is the place where local livelihoods are cultivated and showcased in small stalls, serving as the community's public markets, convenience stores, and souvenir shops.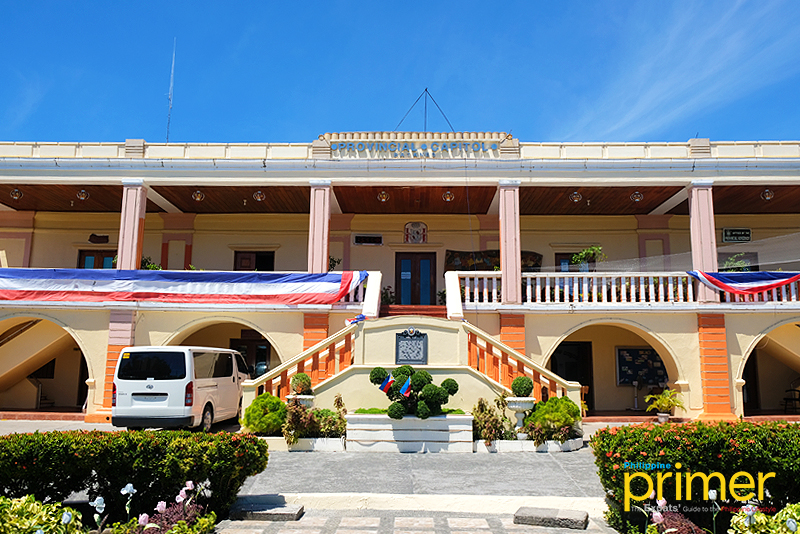 Provincial Capitol of Batanes
Although marked by vigor and modernity, the region still embodies the solemnity of Batanes as you drive away from the center and closer to the coast.
Also Read: North Batan Island, Batanes: The Center of Local Livelihood and Breathtaking Landscapes
So let yourself be taken away to the following destinations along North Batan!
Basco Town Proper
1. Statue of Aman Dangat
2. Basco Plaza
3. Casa Real
4. Kilometer Zero
5. Sto. Domingo Church (Immaculate Conception Cathedral)
Municipality of Basco
1. Mt. Carmel Chapel
2. PAGASA Tukon Radar Station
3. Fundacion Pacita (subject to approval from establishment)
4. Idjang Viewing
5. Japanese Tunnel
6. Valugan Boulder Beach
7. Vayang Rolling Hills
8. Naidi Hill and Basco Lighthouse
DAY 2
5 a.m. Have Your Breakfast at Villa Hontomin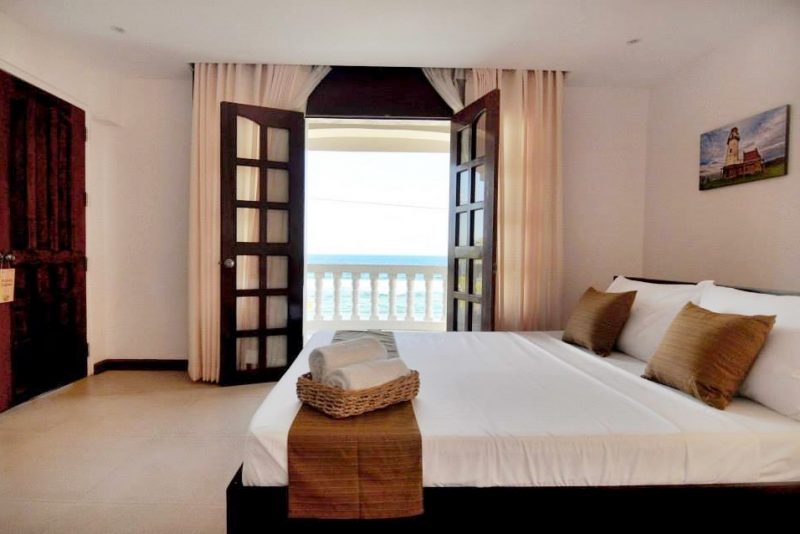 Deluxe Room (Php 5,200/night) / IMAGE Villa Hontomin
Wake up and enjoy your complimentary, healthy breakfast at Villa Hontomin amidst the breathtaking view of the West Philippine Sea! Also get ready to be transported to the historic Sabtang Island shortly after.
7 a.m. to 12:30 p.m. Start Your Sabtang Island Tour!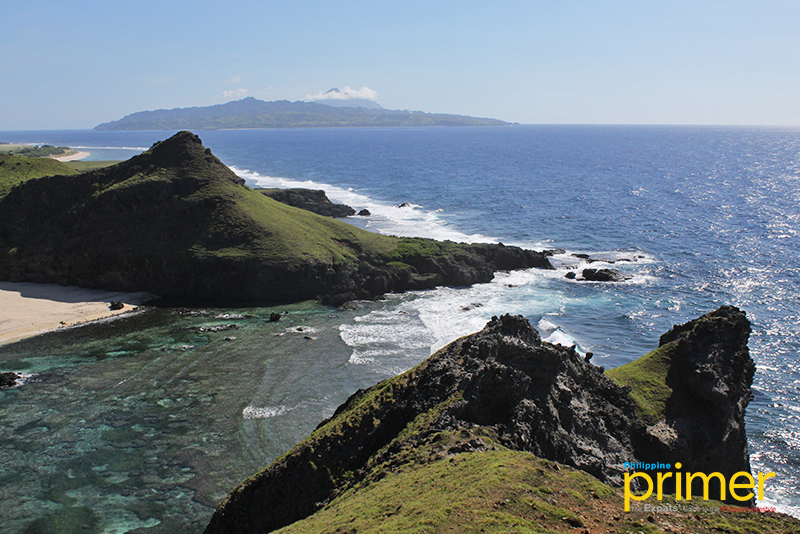 Chamantad-Tinyan Viewpoint
Sabtang Island is only 25 to 30 minutes away by boat from Batan Island, but many opt not to visit it because of the turbulent waters from the West Philippine Sea and the Pacific Ocean.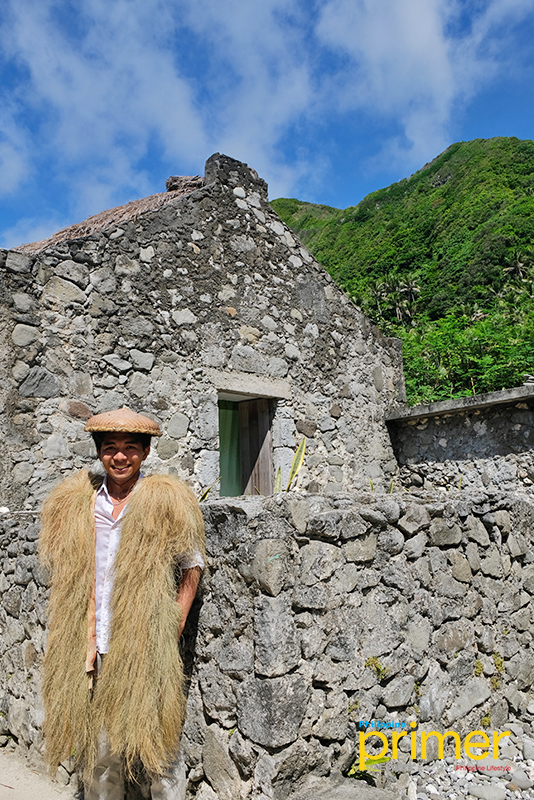 Ivatan clothing
But this magnificent island is truly worth going the extra mile for, especially once you see the heritage villages holding centuries' worth of history. Most of the locals still follow traditional practices, keeping them delicately preserved despite the ever-changing times.
Also Read: Sabtang Island, Batanes: Home of Heritage Villages With Centuries' Worth of History
Catch these historic places during your Sabtang Island tour!
Municipality of Sabtang
1. Chamantad-Tinyan Viewpoint
2. Chavayan Village
3. Sta. Rosa de Lima Chapel
4. Limestone Production
5. Sto. Tomas de Aquinas Chapel
6. Savidug Village
7. Savidug Idjang Viewing
8. Morong Beach and Ahaw Arch Formation
Enjoy a Hearty Lunch at Paypanapanayan Canteen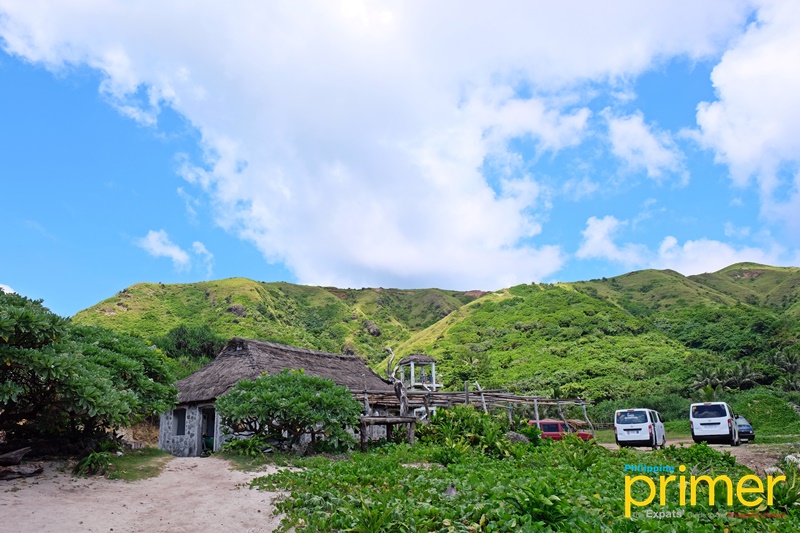 Paypanapanayan Canteen
Eating lunch by Morong Beach is an incomparable experience, best enjoyed using your hands to eat (locally known as kamayan). Here, you can try Paypanapanayan Canteen's set meal good for two persons (Php 700).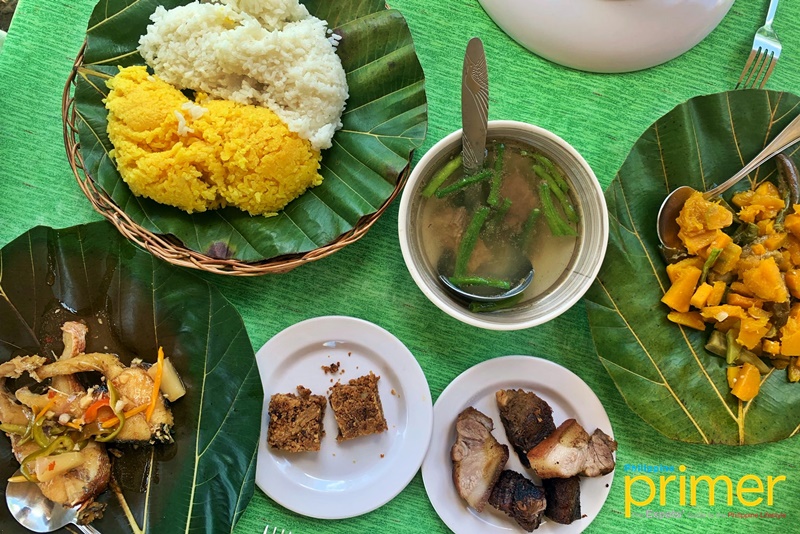 Set meal (Php 700 good for two)
The set meal comes with luñis (Ivatan-style braised pork), sweet and sour fish, beef soup, vegetables, a platter of white and turmeric rice, and their famous bukayo (sweetened coconut).
1 p.m. to 4 p.m. Relax and Dine at Honesty Coffee Shop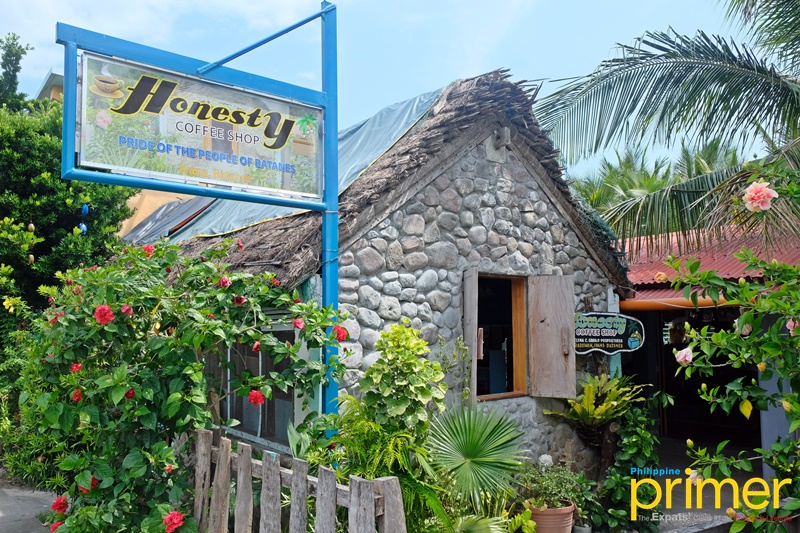 Honesty Coffee Shop
A trip to Batanes wouldn't be complete without visiting Honesty Coffee Shop in Ivana. Opened by an old couple back in 1995, this cafe has since served as a mini pitstop for people traveling to and from Sabtang island, making it an ideal end to your tour.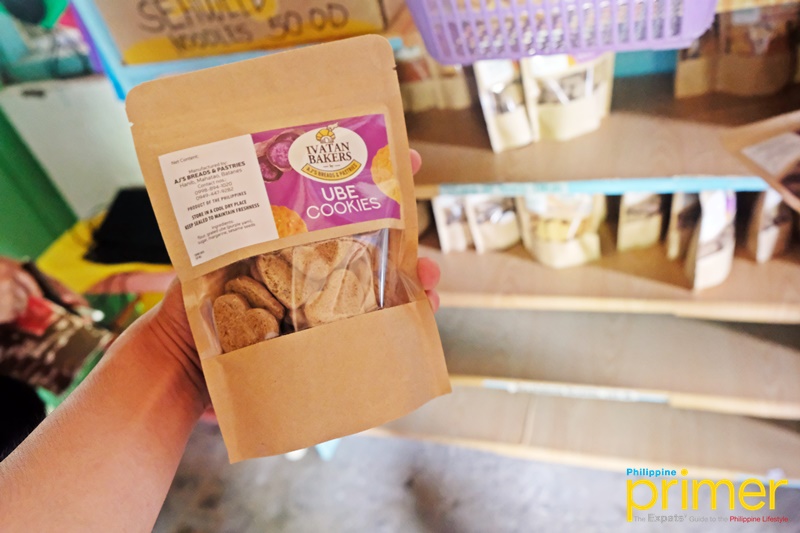 Ube Cookies
The whole process is to buy coffee or cookies as you please and list them on the logbook, but you have to be honest and pay for the total amount—or even more.
DAY 3
6 a.m. Munch on to Homecooked Breakfast at Amboy Hometel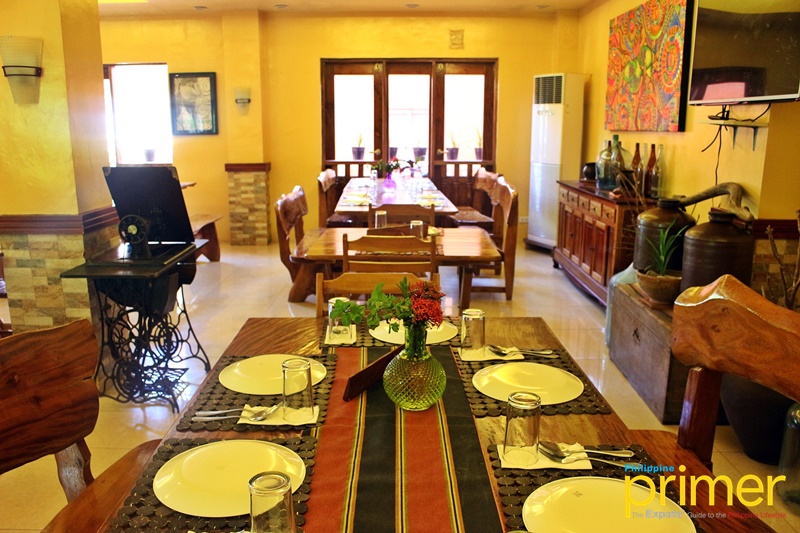 Inside Amboy Hometel
If you want to try other breakfast places on the island, you may start at Amboy Hometel, just a quick two-minute walk from Villa Hontomin.
Their set meal, comprised of vegetables, soup, rice, and dessert costs Php 400/pax. Breakfast at Amboy Hometel is from 5 a.m. to 8 a.m., so be sure to wake up early!
7 a.m. to 12:30 p.m. Start Your South Batan Tour!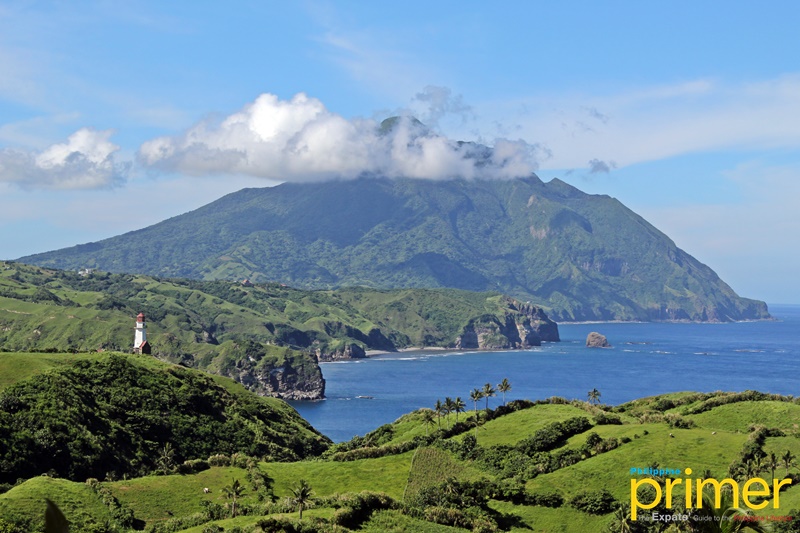 Marlboro Country
South Batan Island brings about Batanes' more poetic side. It is where nature flourishes and where livelihood is left where the heavens direct it to be.
It is where you'll find small communities that have made South Batan their home, offering a glimpse of the Ivatans' modest daily lives.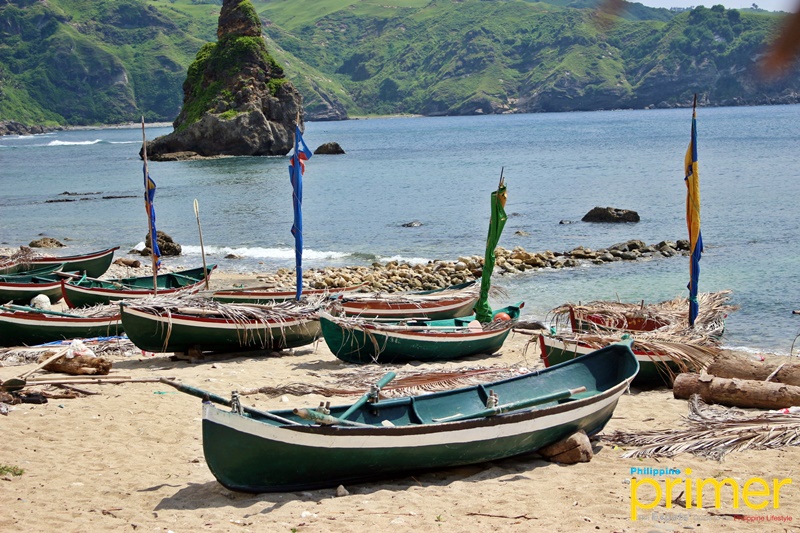 Diura Fishing Village
In this part of the island, the rolling hills were given to the people to let their cows and carabaos graze freely on the land with the freshest air and the best views.
Also Read: South Batan Island, Batanes: A Rustic Harbor of Pasturelands and Fishing Communities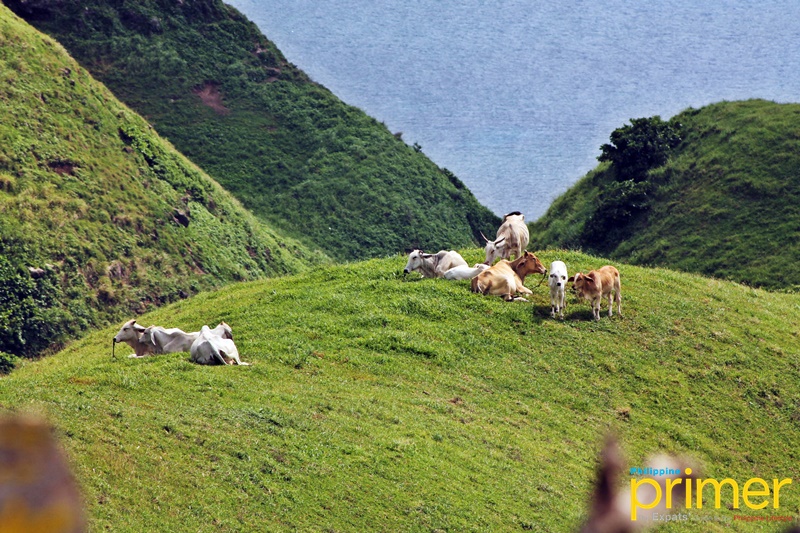 Rolling hills, Mahatao
Witness how beautifully rustic South Batan is with these destinations!
Municipality of Mahatao
1. Chawa Viewdeck
2. Mahatao Boat Shelter Port
3. San Carlos Borromeo Church
4. Tayid Lighthouse
5. Marlboro Country
6. Diura Fishing Village
7. Homoron Blue Lagoon
Stop by for Lunch at Nanay Ching Restaurant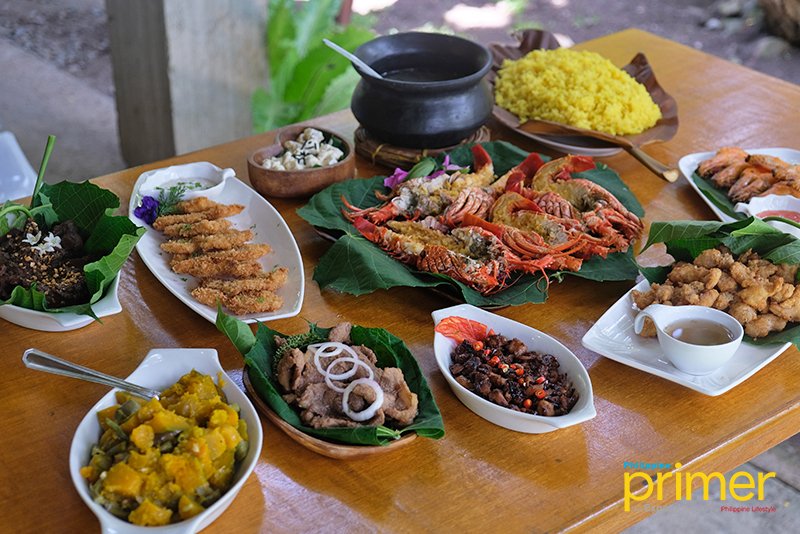 Set meal (Php 300/pax)
A lovely lunch can be prepared for you at Nanay Ching Restaurant. They serve homemade dishes to make you feel at home with the warm, local vibe they exude.
For only Php 300 per person, you can have a set meal, which already includes a soup (beef or pork), steak (beef or pork), chicken (if available, choice of afritada or chicken curry), fish fillet, vegetable (seasonal choice), and wakay (sweet potato) salad for dessert.
Municipality of Uyugan
1. San Lorenzo Ruiz Chapel
2. National Museum (Old LORAN Station)
3. Motchong & Alapad Rock Formation
3. Our Lady of Miraculous Medal, Song Song Ruins, Uyugan Town Proper, and San Antonio de Florencia Church
Ivana Town Proper
1. Honesty Coffee Shop
2. House of Dakay
3. San Jose de Obrero Church
5 p.m. Stopover at Yaru Art Gallery and Fip Cafe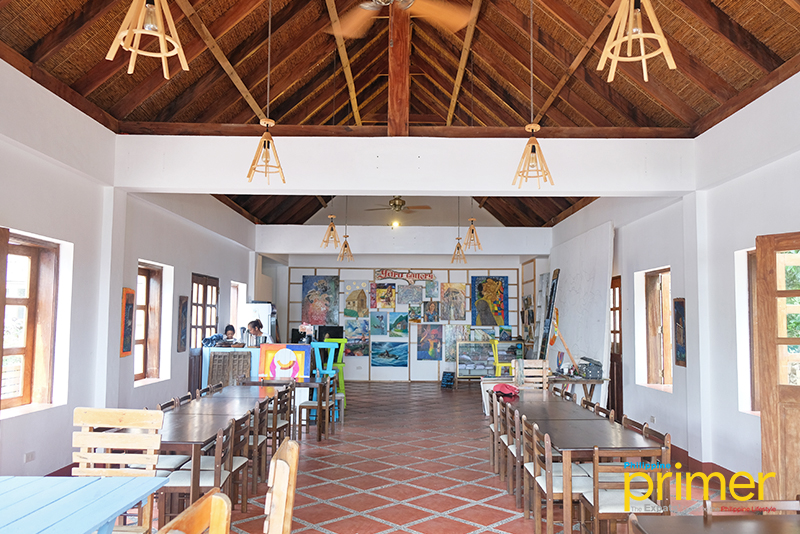 Inside Yaru Art Gallery
Yaru Art Gallery showcases the works of Yaru nu Artes Ivatan, a group of Ivatan artists responsible for some crafts you can see around the island. They have both oil and acrylic paintings ranging from Php 2,000 to Php 28,000.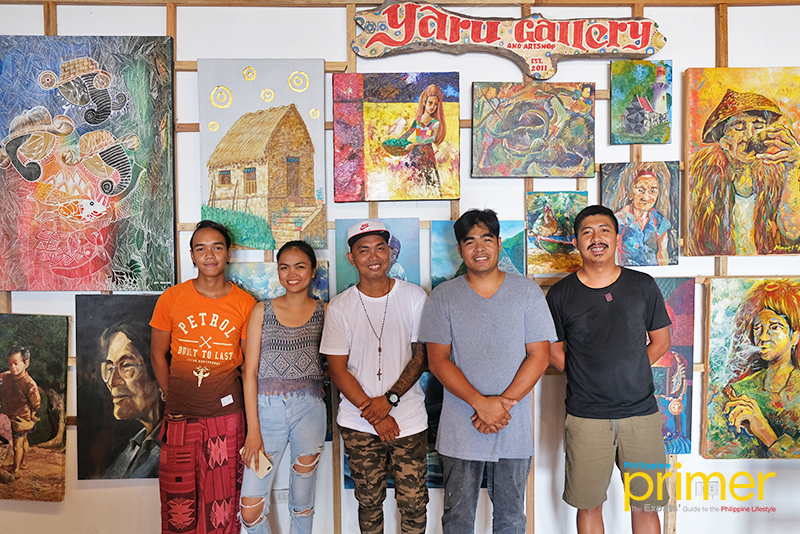 Yaru nu Artes Ivatan
You can make a stopover for some snacks or an early dinner as Yaru Art Gallery also houses the Fip Cafe, which serves seafood pasta and sweet potato fries to fill your tummies before heading back home.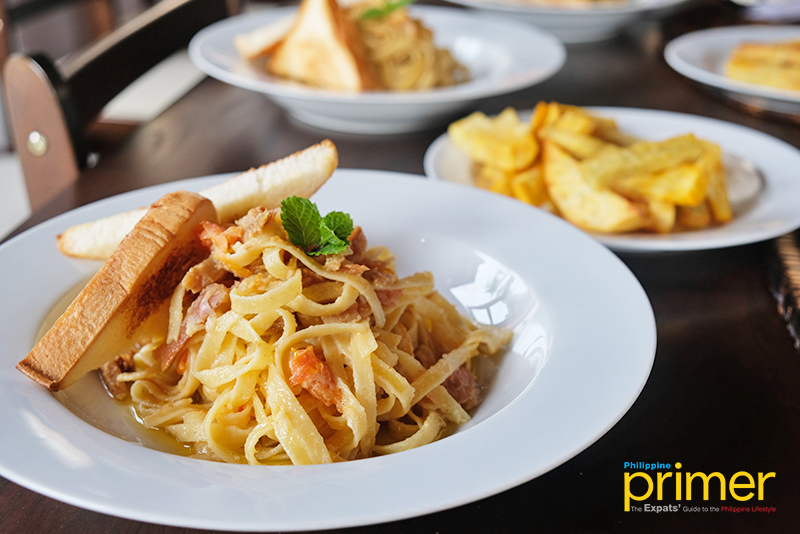 Arayu Pasta (Php 295)
DAY 4
6 a.m. Have Your Breakfast & Get Ready to Check-out at Villa Hontomin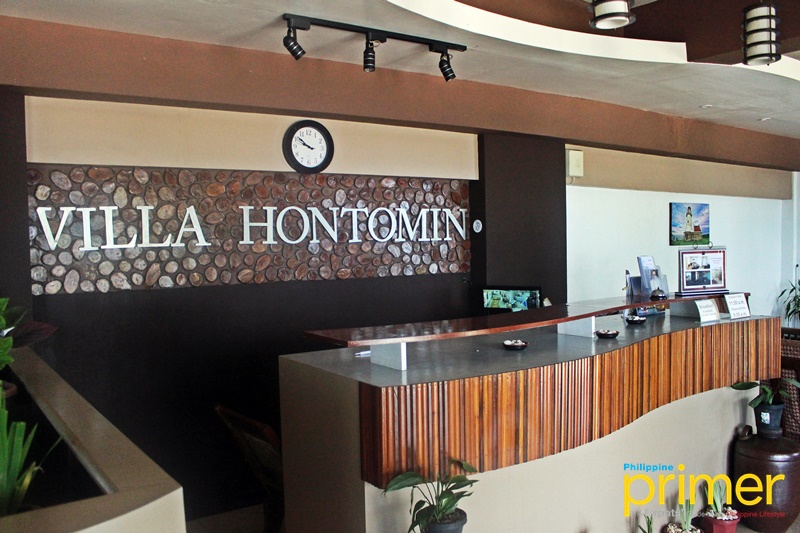 By this time, it is definitely difficult to say goodbye to Batanes, and the people you've met along the way. So, make the most out of it by starting your day right and eating a good hearty meal at Villa Hontomin before you check out.
6:30 a.m. Leave Villa Hontomin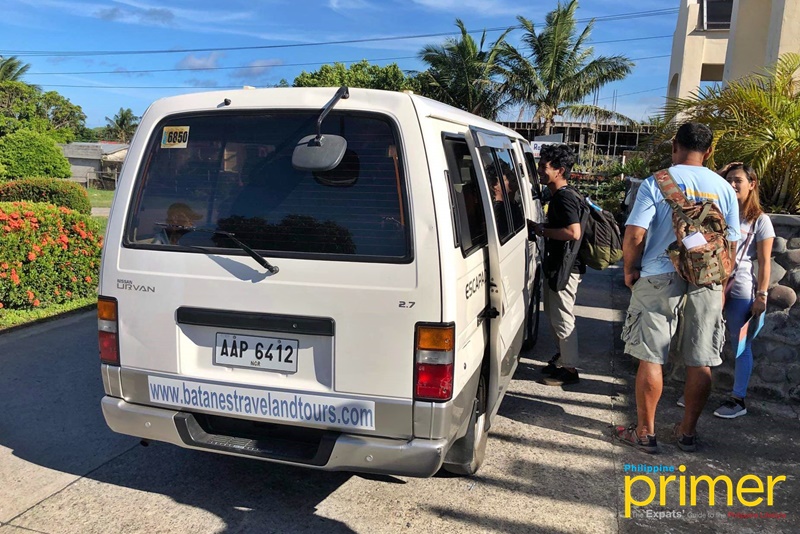 Depending on your departure time, it is best to leave your hotel an hour or so before your flight for good measure. Your tour provider, Batanes Travel and Tours, will pick you up and accompany you to the airport. 
7:50 a.m. Leave Batanes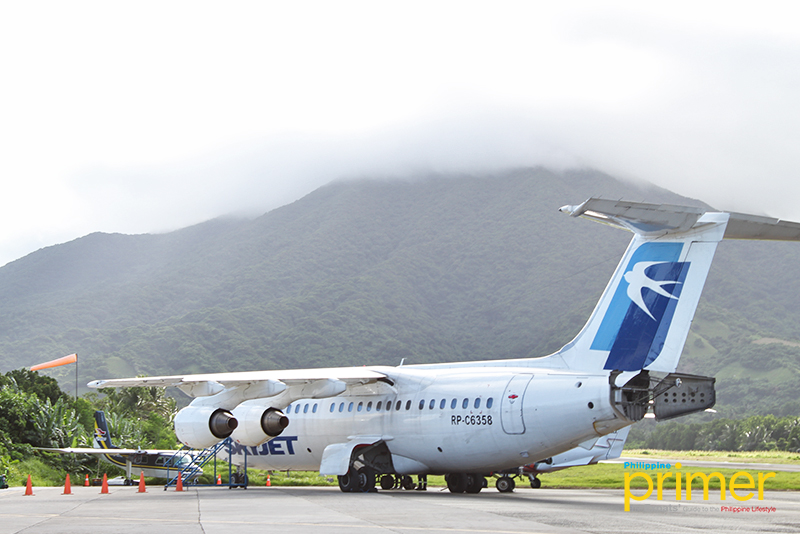 At the end of your Batanes vacation, may you leave with countless stories to tell and photographs to show your friends and family back home.
Things to remember 
More than just a tourist spot, Batanes is designated as a protected area. And rightly so as the island is comprised of heritage sites, fishing villages, stone houses, and panoramic pasturelands and seascapes kindling a clear sense of appreciation not just for nature but for its community–the Ivatans.
This is why it is best to note that while a tourist destination, Batanes is protected by laws to preserve the land and the identity of its community. Fees (Eco-tourism fee: Php 350/pax; Protected Area Management Board Fee: Php 50/pax) are needed to be settled at the Provincial Capitol of Batanes to jumpstart your tour.
Different fees also apply to the municipalities of Mahatao and Sabtang Island. Your tour provider will orient you regarding this and can settle the fees for you. 
Consequently, it is prohibited to "gather, collect, and transport any flora and fauna," so be cautious of what you take and leave on the island! 

---
This first appeared in Philippine Primer's Japanese and English Magazine August 2019 issue.
Written by Chin Sanigan