South Batan Island, Batanes: A Rustic Harbor of Pasturelands and Fishing Communities
Whereas North Batan fosters community and livelihood and exudes a kind of energy brought by tourists arriving from Basco Airport, the other side of Batan Island brings about its more poetic side, a place where nature flourishes and where livelihood is left where the heavens direct it to be–this is the South Batan Island.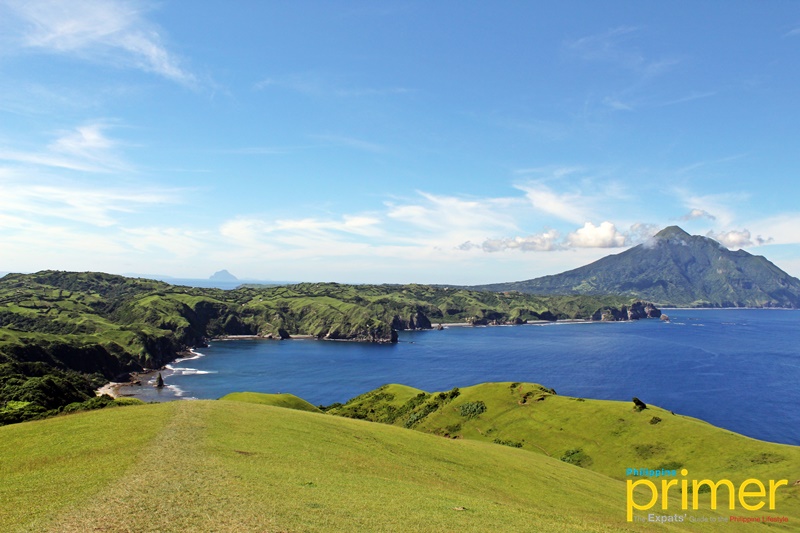 Rakuh a Payaman (Marlboro Country) in Mahatao
Here is where you'll find small communities that have made South Batan their home, offering a glimpse of the Ivatans' modest daily lives. 
In this part of the island, the rolling hills were given to the people to let their cows and carabaos graze and roam freely on the land with the freshest air and the best views—proof of how beautifully rustic Batanes is.
Also Read: Batanes Travel Guide: Preparing for Your Trip This 2019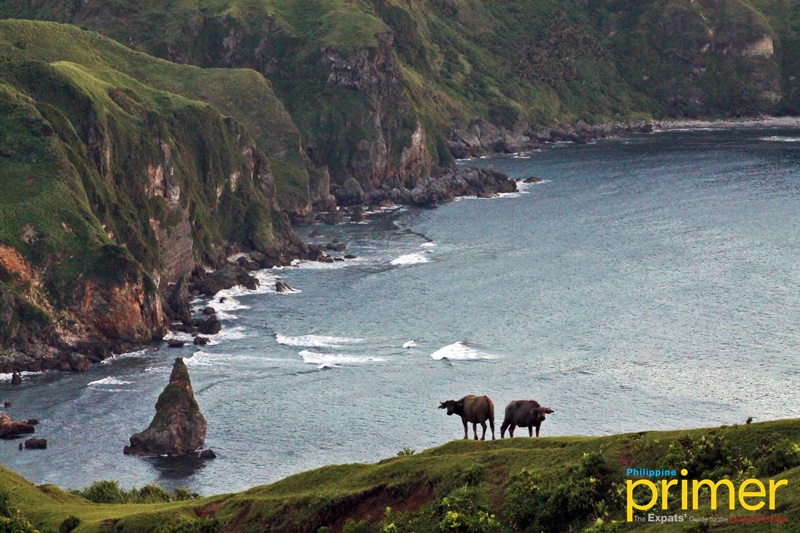 Standing amidst these rolling hills, one could not help but be transported to an ethereal place filled with stories to take home with you. So join Philippine Primer as we walk you through South Batan Island and its top destinations, where only a few had gone before!
Mahatao Boat Shelter Port
Mahatao, Batanes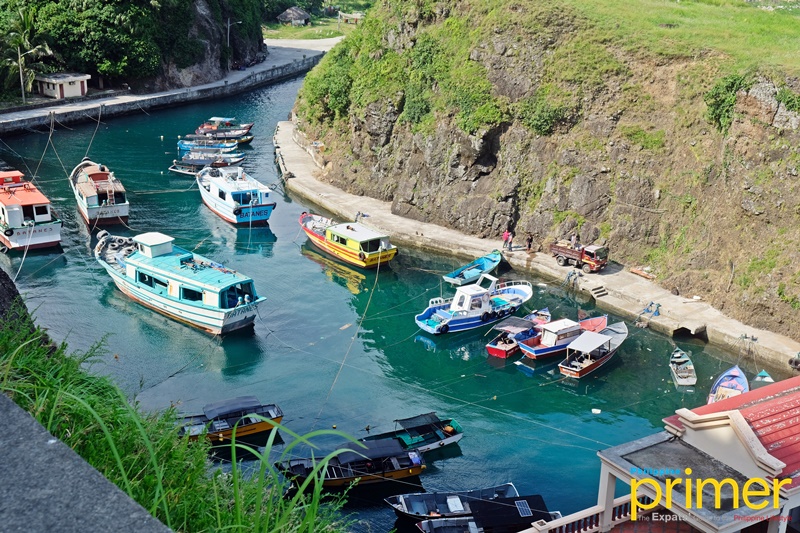 A view of Mahatao Boat Shelter Port from the National Road
At first glance, Mahatao Boat Shelter Port resembles a grand canal with waters connecting to the West Philippine Sea. It draws the eye with vessels anchored along the cove, shielded by a huge mountain rock.
Tip: Tourists may go down the shelter port. With a fee of Php 50/pax (exclusive of the Mahatao registration fee of Php 50/pax), tourists may take photos of the port and its many boats of different colors.
Tayid Lighthouse
Mahatao, Batanes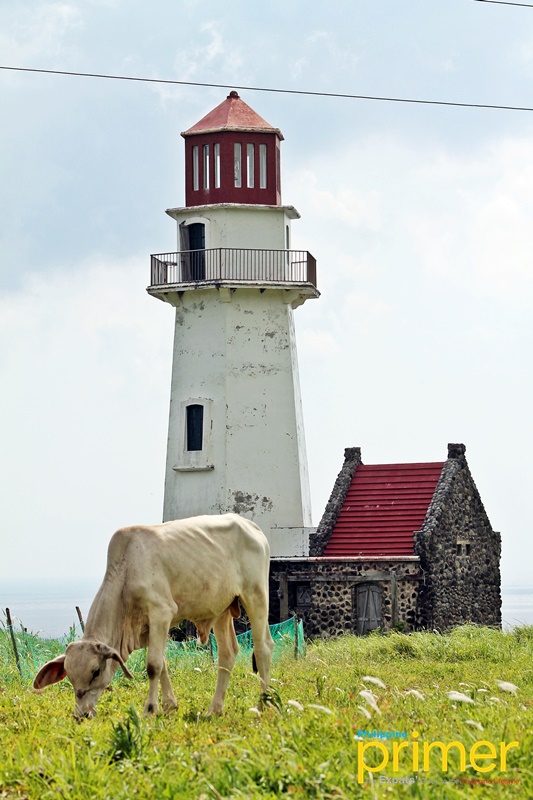 Tayid Lighthouse
South Batan harbors its own iconic watchtower, built in 2002 on top of a hill, watching over the Pacific. 
Primarily walking on a narrow path surrounded by tall grass, you'll think you're on the set of The Lord of the Rings with a view of the mountains to your right, the hedgerows to your left, and the Tayid Lighthouse and the ocean ahead of you. 
Although currently not operational, the lighthouse still holds tourists' interests with its unique hexagonal shape. You may also view Tayid Lighthouse from Marlboro Country, located to the southeast.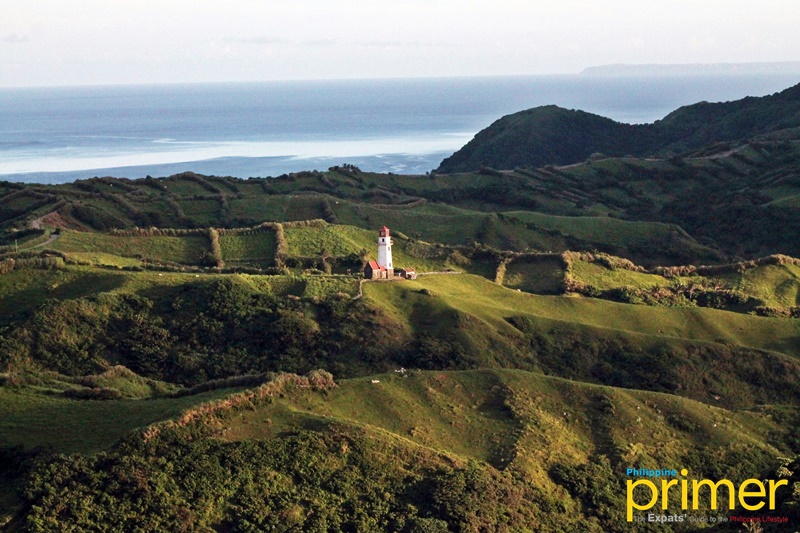 A view of Tayid Lighthouse from Marlboro Country viewpoint
Tip: Tayid Lighthouse is situated near a slope, so be sure not to cross the fence as it is dangerous.

Marlboro Country (Rakuh a Payaman)
Mahatao, Batanes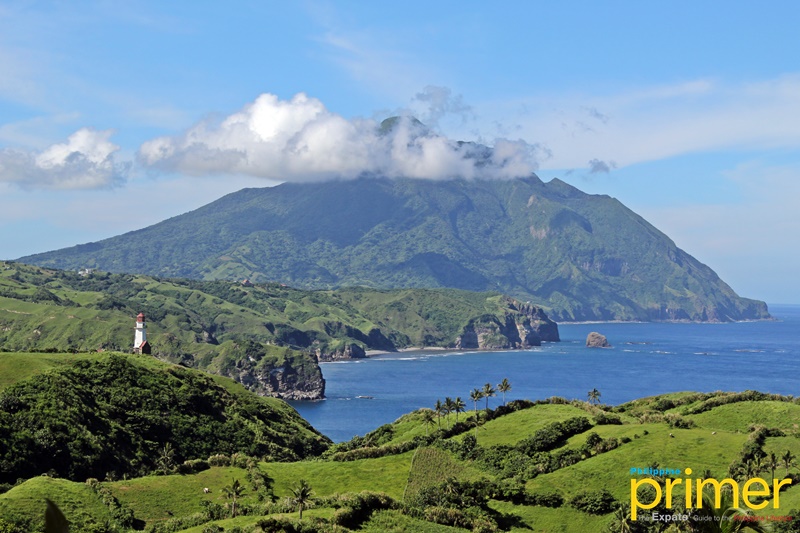 Marlboro Country backdropped against the stunning Mount Iraya
Getting down the National Road and taking the narrow path from Marconine's Canteen, you will be transported to a scenic landscape that rivals that of anything you have seen from the movies. 
Locally known as Rakuh a Payaman, Marlboro Country is a mesmerizing, visually boundless landscape. More than a paradise in Batanes, it is a large communal pastureland for cows and carabaos.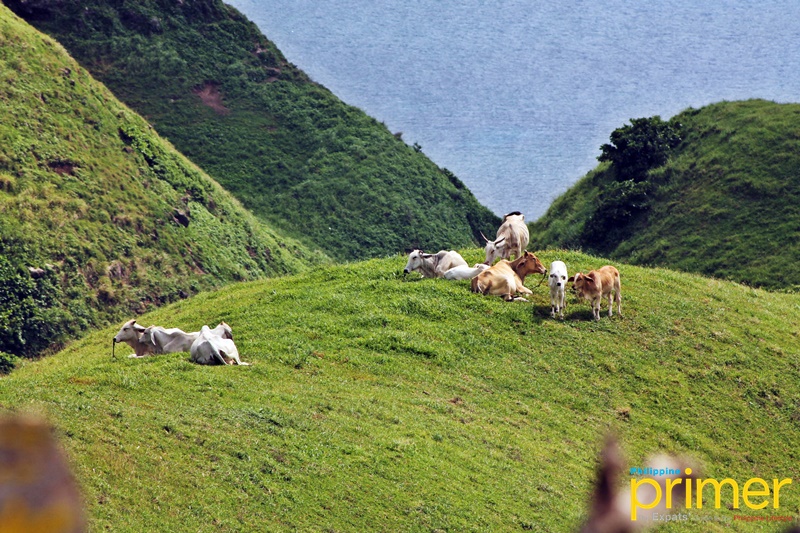 From the hills, you will see Mt. Iraya to the north, as well as the Tayid Lighthouse. This combination of architecture, seascape, and the rolling landscape is a sight to behold, more so during sunup when shadows slowly form, and the light clearly shows the beauty of the panoramic Rakuh a Payaman.
Diura Fishing Village
Diura, Mahatao, Batanes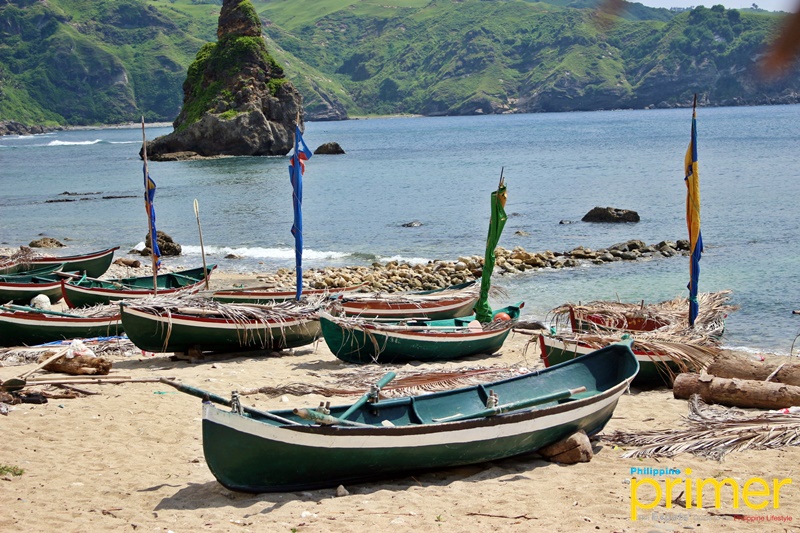 Also along the southeastern coast is a small village called Diura Fishing Village that showcases the simple yet abundant life of the Ivatan boatmakers and fishermen and their beautifully preserved age-old traditions.
Homes are hung with fish, mostly dorado (yellowfin tuna) and flying fish cured with salt and dried under the sun to be preserved for the rainy season. These are not for sale, but if you want to try them, you can find dorado in shops and restaurants in Basco.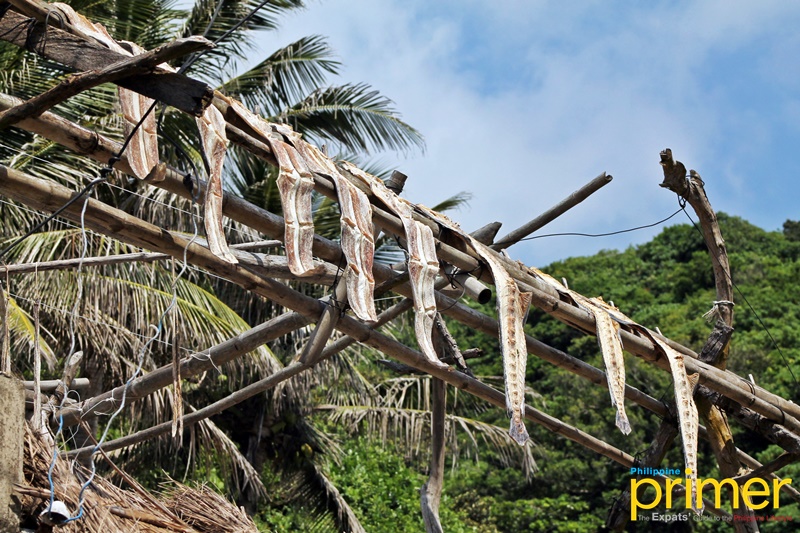 There are fishing boats called tataya and faluwa (big boats) docked on the beach, a scene that calls for a nice snap or two. You may try riding the boats for a modest fee only when its owners are available to guide you. 
Tip: Don't forget to greet the Ivatans with a smile and a "Good Morning!" while walking through the village to give respect to the keepers of the land. 
Motchong and Alapad
Uyugan, Batanes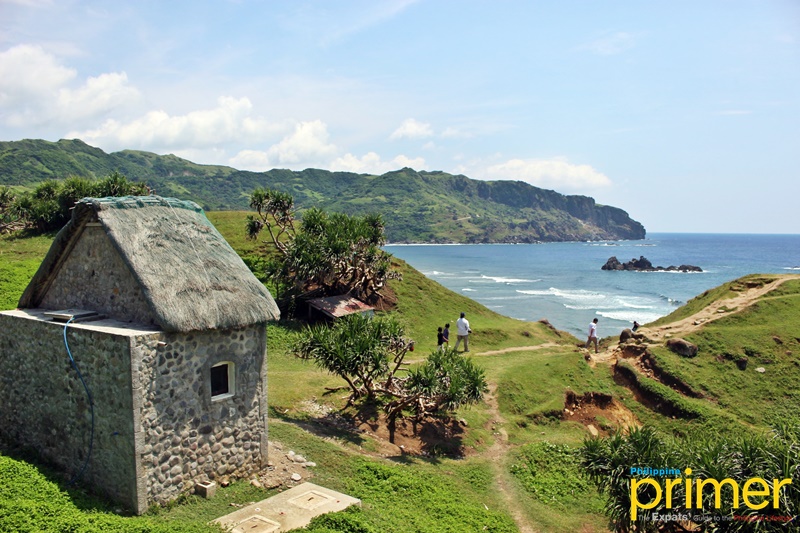 Motchong, Uyugan
Further south on the eastern coast is Motchong, a perfectly crisp and green viewpoint in Uyugan that looks out onto the Pacific Ocean. It is close to Alapad Pass, where the iconic "BLOW UR HORN" road sign can be found.
Also Read: Nanay Ching Restaurant in Uyugan, Batanes: Your Mom's Cooking Away from Home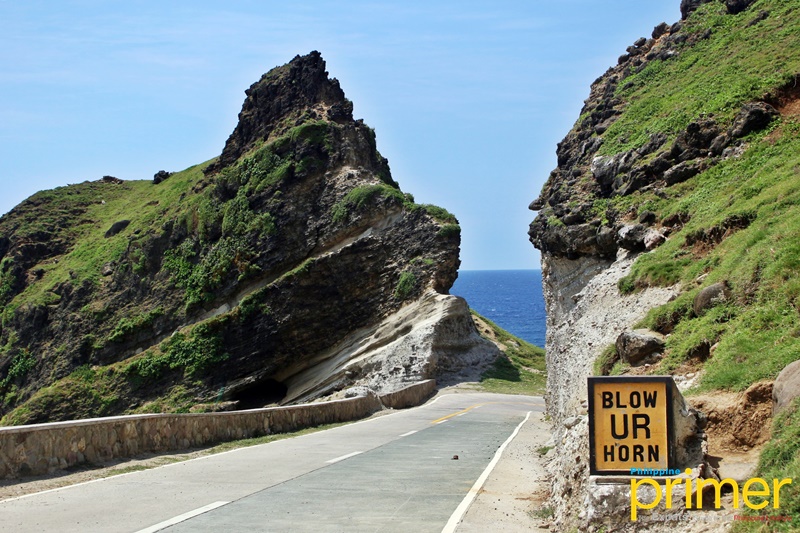 Alapad Rock Formation
Tip: Get ready to be out in the sun for most of your visit to Motchong and Alapad! Wear sunscreen for protection and stay hydrated. Bottles of water are sold in the registration area right at the entrance to Motchong. If you're with Batanes Travel and Tours, they can settle the fees for you. 
House of Dakay
National Rd., Ivana, Batanes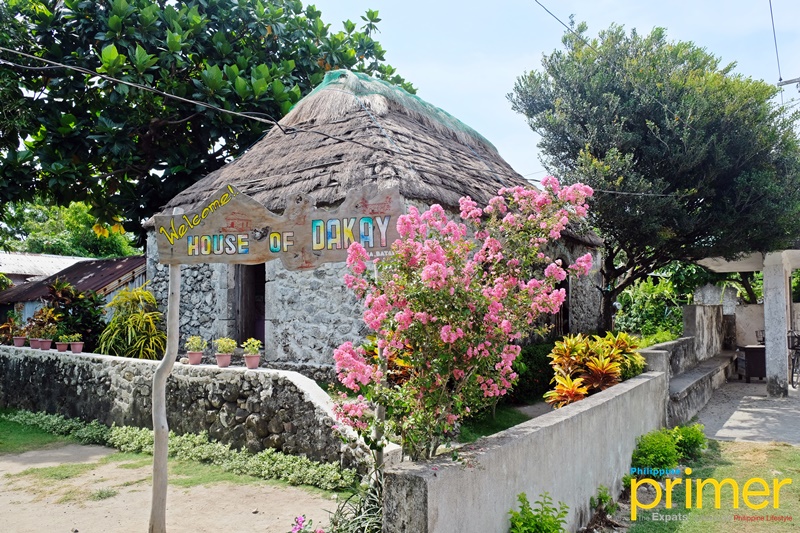 Another special aspect of the cultural heritage of Batanes is its architecture.
The Ivatans' resilience in the harshest conditions is best visualized by their ever-beautiful stone houses. One of the oldest and best-preserved is House of Dakay in Ivana, constructed in 1887 and named after Jose "Dakay" Estrella to whom the house was dedicated by his aunt, Luisa Estrella.
The stonehouse is unfurnished, but you can find a signage telling the history of the stone house inside.
Honesty Coffee Shop
National Rd., Ivana, Batanes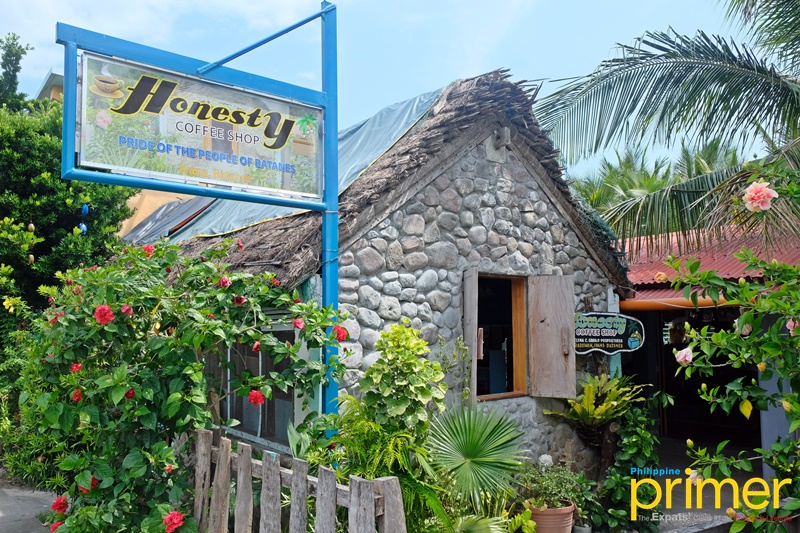 Honesty Coffee Shop, a 10-minute walk south of House of Dakay, is the reflection of the locals' pristine nature and the test of every visitors' honesty.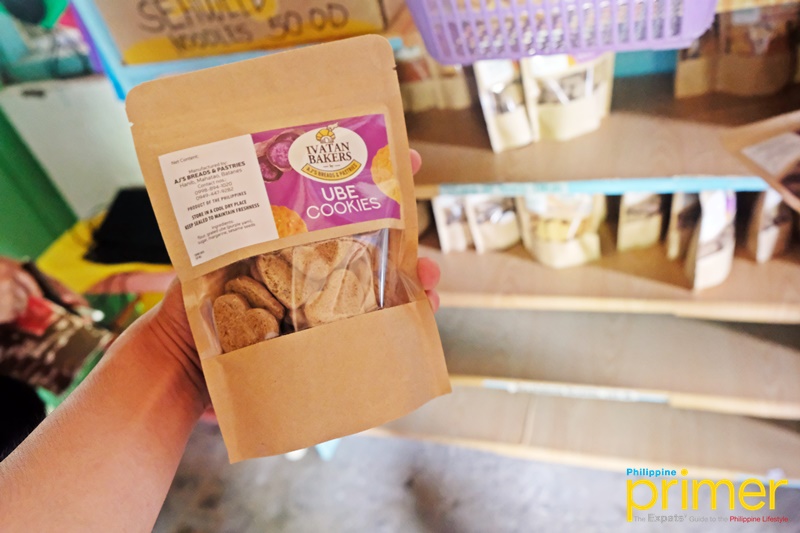 Ube Cookies from Ivatan Bakers by AJ's Breads and Pastries
Opened by an old couple back in 1995, this unmanned shop has since served as a pitstop for people traveling to and from Sabtang. You get coffee or snacks as you please, list them on the logbook, and insert the total amount—or even more—into the dropbox for payment. They even have souvenir items as well.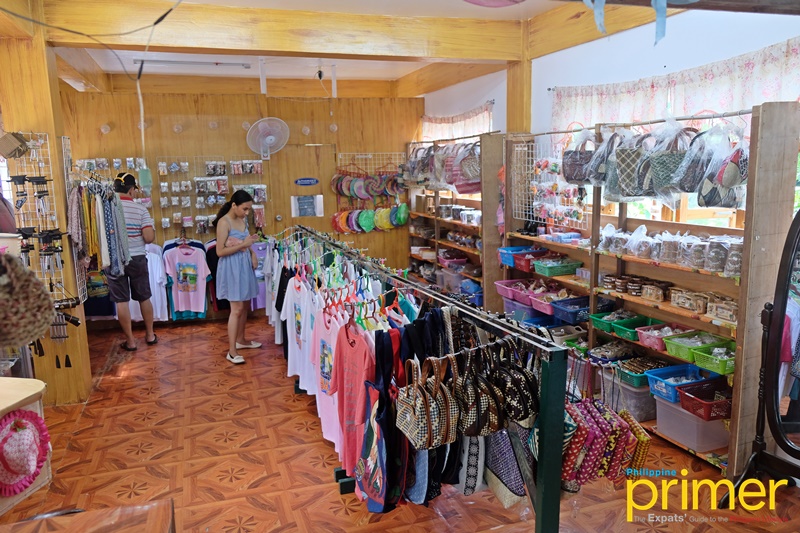 Honesty Coffee Shop is also a good place to sport some souvenirs!
Churches
Mahatao, Uyugan, and Ivana, Batanes
South Batan is home to many historic churches, among which are San Carlos Borromeo Church in Mahatao, San Lorenzo Ruiz Chapel in Uyugan, and San Jose de Obrero Church in Ivana. These are usually part of one's tour in South Batan.
San Carlos Borromeo Church in Mahatao has a history that can be traced back to 1783, undergoing a lot of changes from its first patron of the same name. The Batanes Blank Book Archive, with shelves filled with blank hardbound books where visitors can write freely on, can also be found here.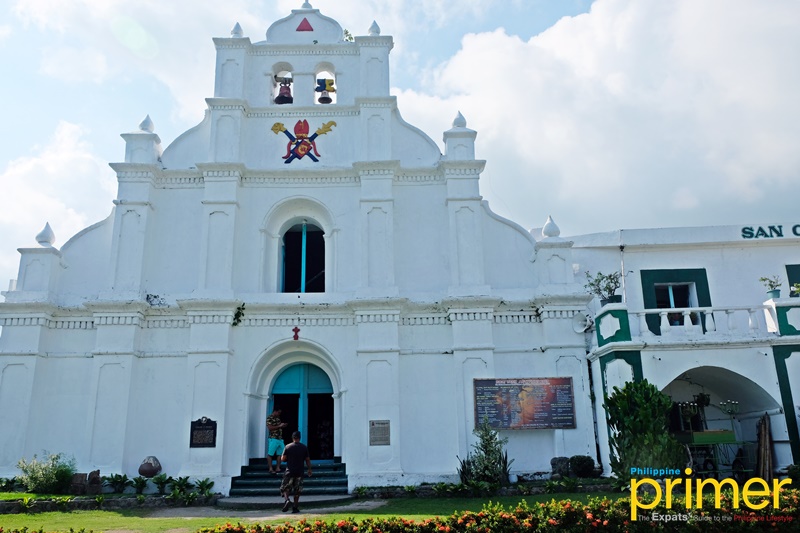 San Carlos Borromeo Church, Mahatao
On the other hand, San Lorenzo Ruiz Chapel's history goes way back 1682 A.D. Aside from being well-kept and preserved, with a great many florae lining the pathway towards the church entrance, this chapel's significance lies in the fact that the first-ever Mass and baptism in Batanes were held here.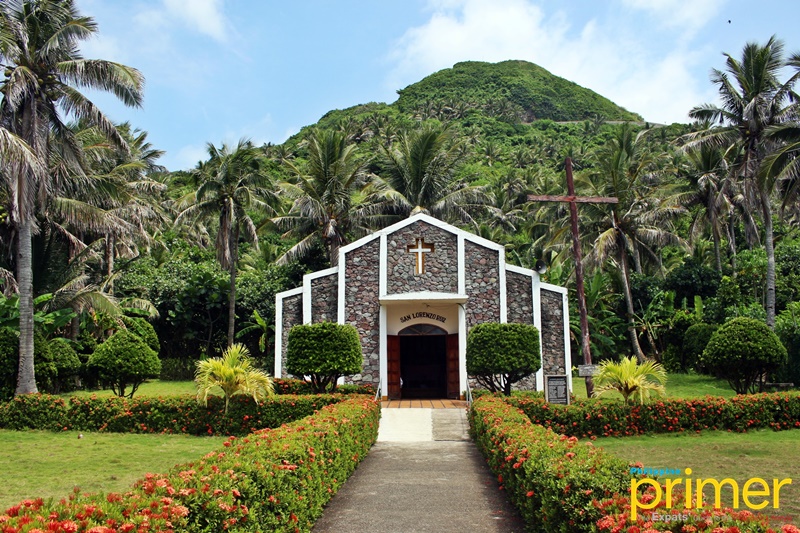 San Lorenzo Ruiz Chapel, Uyugan
Finally, one will find the historical church of San Jose de Obrero, also known as the Ivana Church, an interesting site as it was considered as the only church in Batan Island, which has a separate bell tower.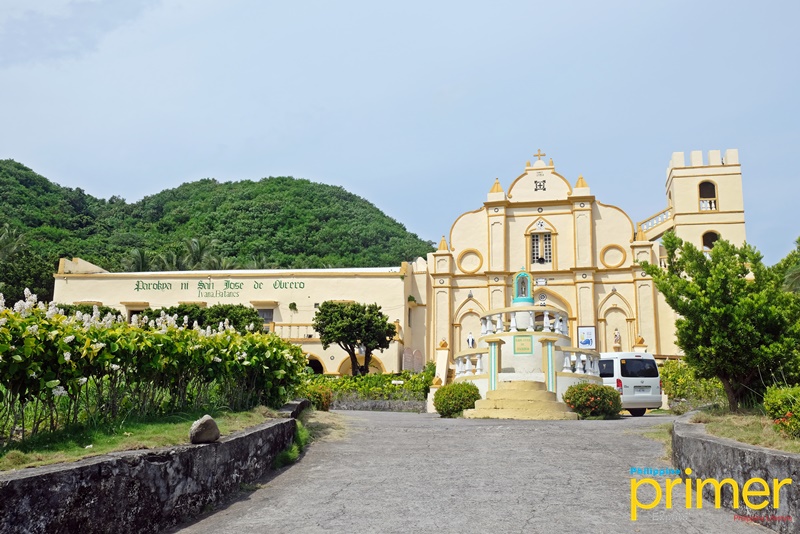 San Jose de Obrero Church, Ivana
Tip: It is important to note that, while the church welcomes everyone, you are expected to wear modest clothing as a show of respect to the sacred place.
At the end of the day, as you tour Batanes, it is best to visit not only South Batan or portions of the island, but rather, the whole province to truly immerse in the culture of Batanes. 
How to get here
The South Batan tour is a part of the 4 days, 3 nights tour with Batanes Travel and Tours, Inc.
Batanes Travel and Tours provides an all-in-one complete package with accommodation, eco-tours, and full meals guaranteed to make your stay hassle-free. They also offer private eco-tours or budget packages for solo or group travelers. All packages provide you with a local tour guide, driver, and a tour coordinator to help you get the most out of your stay. 
Details
Manila Address: Unit B One Sapphire Condominium, 858 Fabella St., Mandaluyong City
Contact: 02-633-0859 / 0998-568-2637 / 0977-806-3040

Batanes Address: Amboy St., Kayhuvokan, Basco, Batanes
Batanes Office: 0998-531-1908 / 0917-343-2420
Website: batanestravelandtours.com
Email: info@batanestravelandtours.com
Facebook: facebook.com/batanestours
Instagram: instagram.com/batanestours
---
This first appeared in Philippine Primer's Japanese and English Magazine August 2019 issue.
Written by Chin Sanigan
Photos by JR Padlan