Nanay Ching Restaurant in Uyugan, Batanes: Your Mom's Cooking Away from Home
Tucked in the quiet municipality of Uyugan is a quaint garden restaurant called Nanay Ching Restaurant, which opened just last year.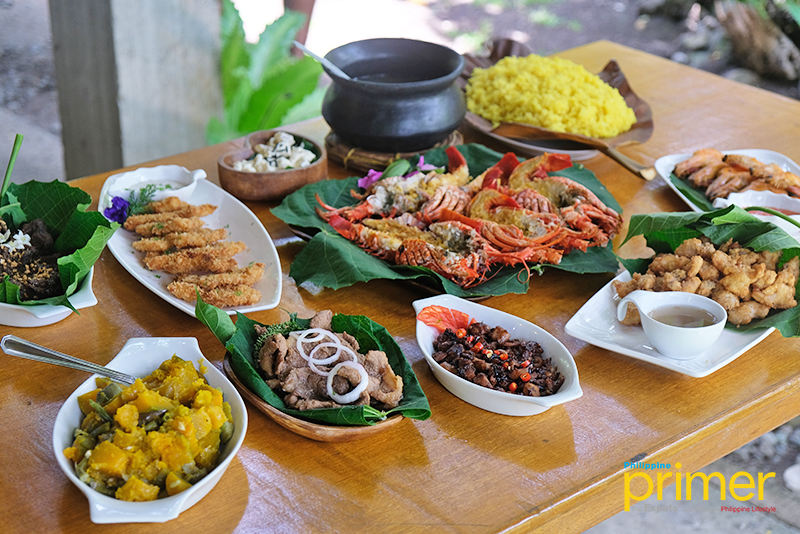 This lovely restaurant is owned by Jonalyn Viloria, dedicated especially to her mother, Consolacion Baliday, known as Nanay Ching. It aims to feature a local, warm vibe by serving homemade dishes to make you feel at home away from home.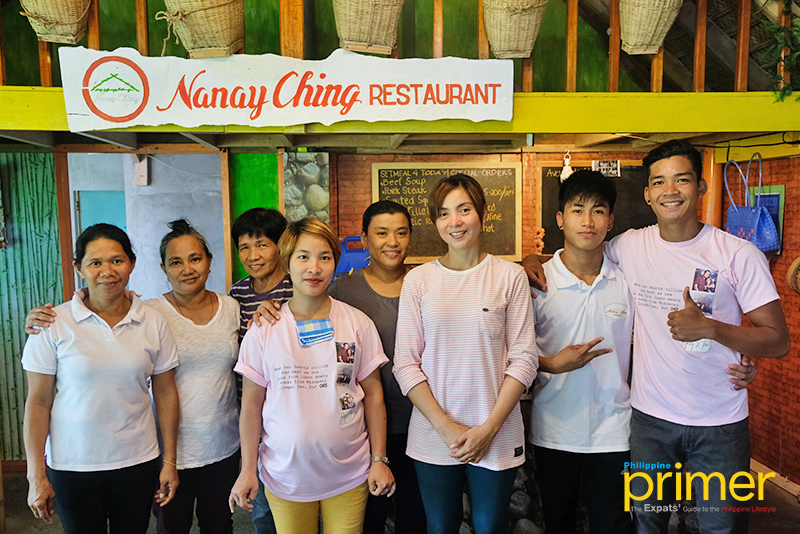 They use organic ingredients from the community. Don't be surprised if you even see the staff picking flowers in the garden to brighten their meals. Speaking of the staff, they are mostly mothers who love to cook—and it reflects perfectly in the homey taste of their meals.
For only Php 300 per person, you can already have a set meal, which already includes a soup (beef or pork), steak (beef or pork), chicken (if available, choice of afritada or chicken curry), fish fillet, vegetable (seasonal choice), and wakay (sweet potato) salad for dessert.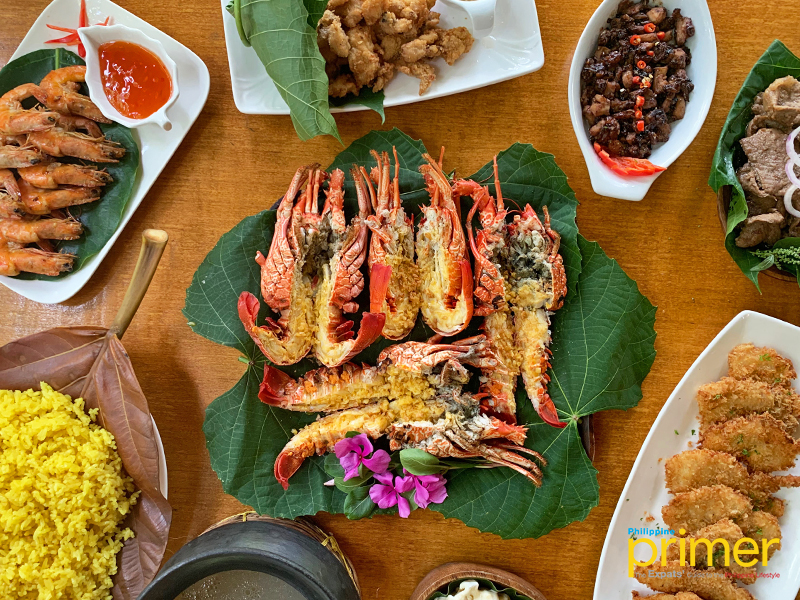 To start off a gastronomic treat, the Beef Soup makes a very hearty meal, which is very similar to bulalo (beef shank soup). The meat is organic, and it takes two to three years to fully grow the cow they use. But rest assured you'll be greeted with a tender serving, slow-cooked to perfection.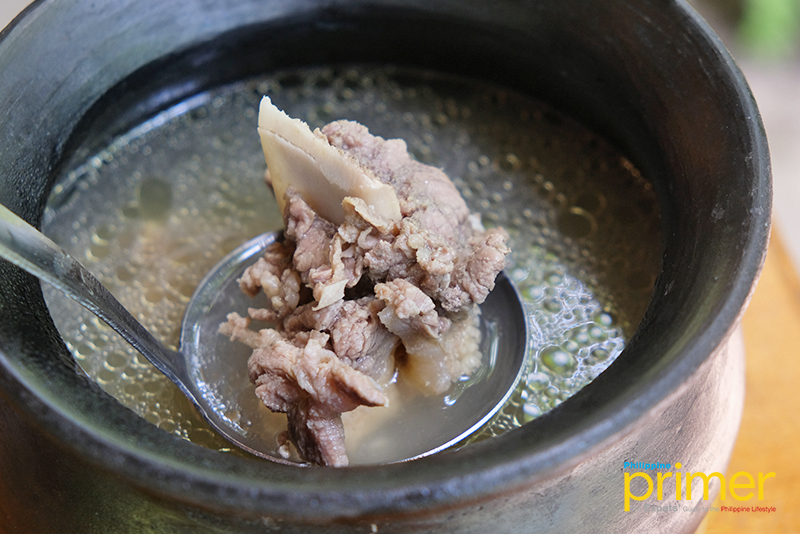 Beef Soup 
It goes the same with the Beef Steak—it's unlike any other beef steaks you can sample in Manila, as it has this distinct, flavorful touch. The Pork Steak also has that melt-in-your-mouth, tender finish.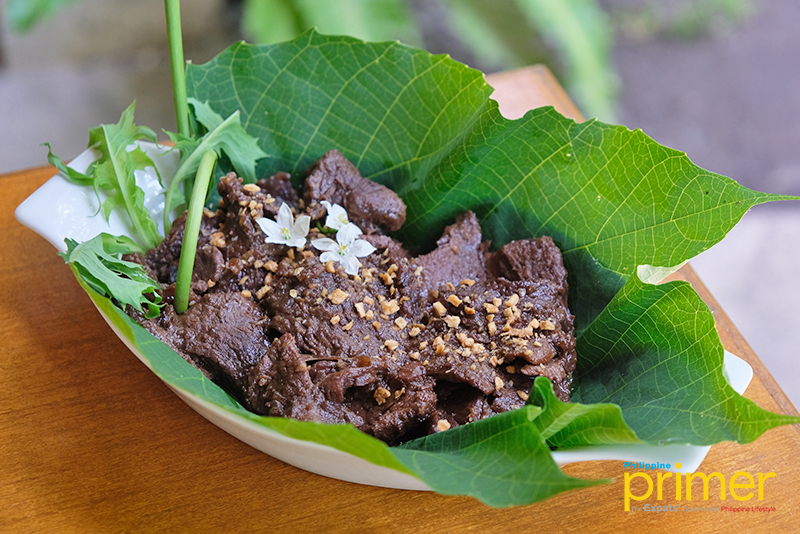 Beef Steak
However, the greatest pride of Nanay Ching Restaurant is the ever-tasty Fish Fillet, which is their best seller. They use parrotfish, breaded meticulously to have that right crisp. Be sure to dip it into their special aioli sauce.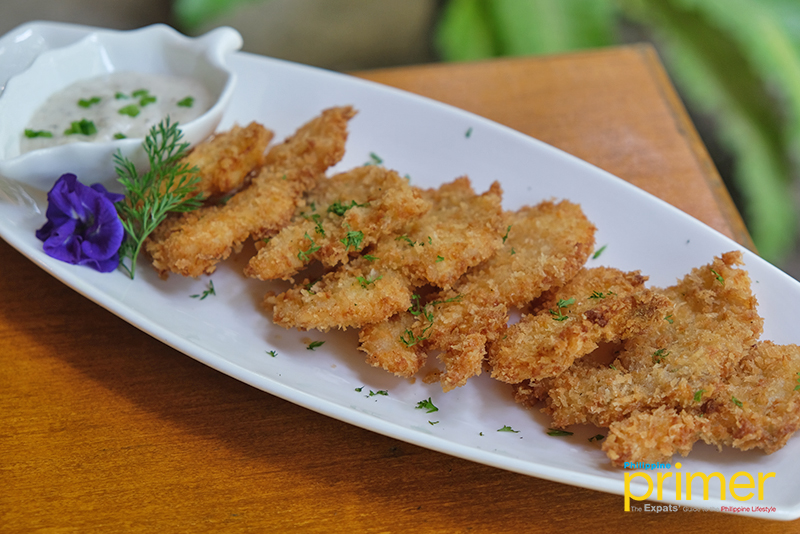 Fish Fillet
You can also add in some dishes like lobster (steamed or buttered), shrimp (grilled or buttered), and octopus (adobo, breaded, or grilled).
For seafood lovers, you'll definitely love their Adobo Octopus and Fried Octopus. They use young octopus or pugita, boiled slowly so as to have that chewy taste. Unlike the traditional adobo, the Adobong Pugita is served without the sauce. It's more on being marinated, finished with chilis to give off that perfect spicy kick.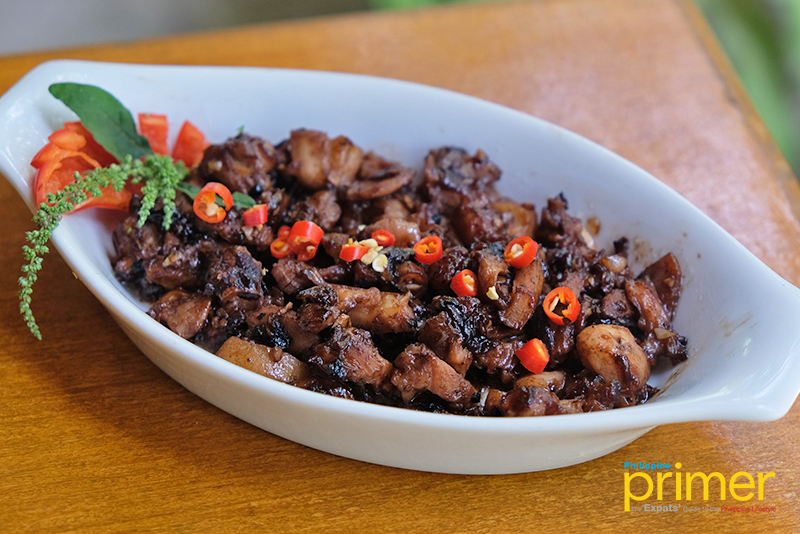 Adobong Pugita
Fried Octopus, on the other hand, is so good to munch on after dipping it in vinegar! It's the same as the popular calamares, but again, they use young octopus so it's softer. The best part is that the coating stays crispy even when it's cold.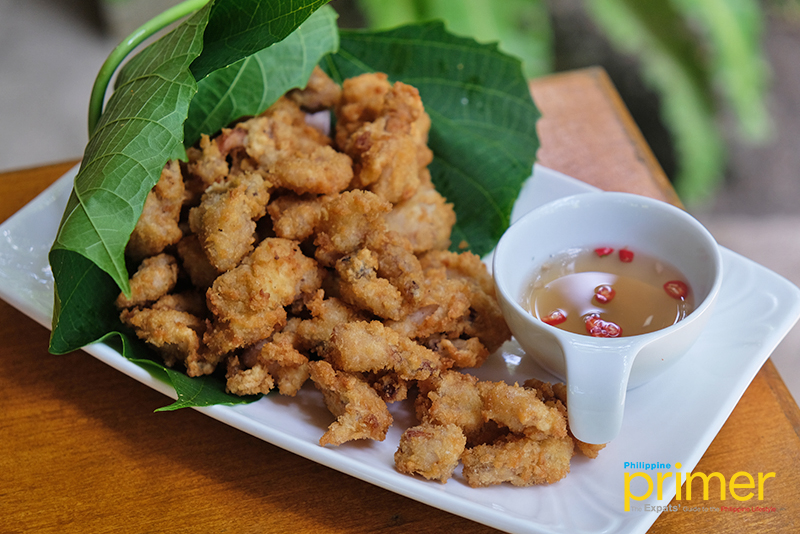 Fried Octopus
You wouldn't want to miss out on their Shrimp Sinigang, too, having that right blend of sour as this Filipino dish is known for. The mildly Buttered Shrimp has that subtle fresh finish when dipped in their sweet and sour sauce.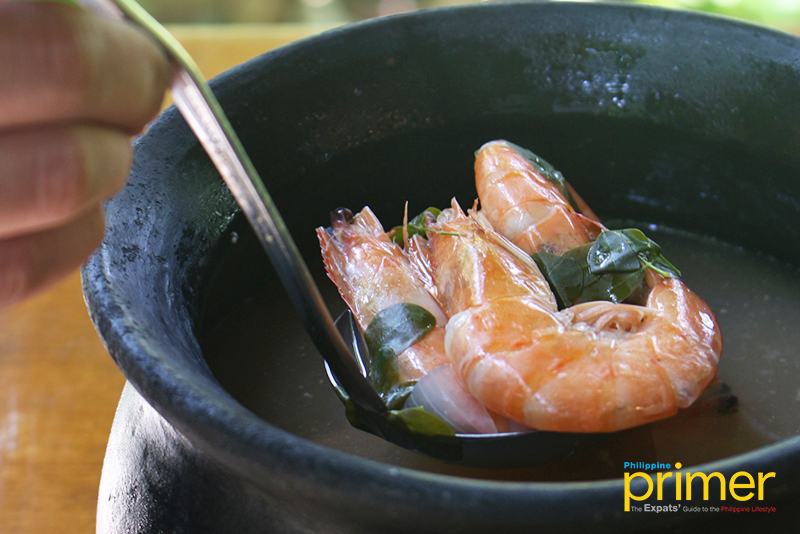 Shrimp Sinigang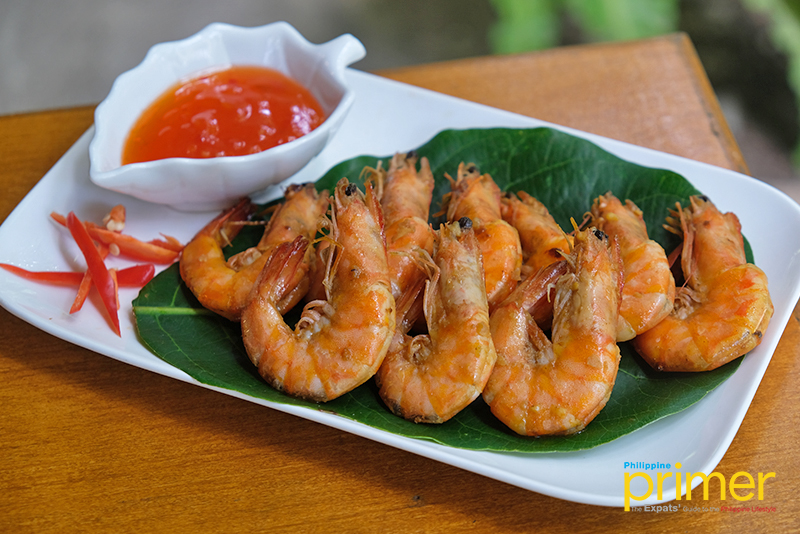 Buttered Sinigang
And of course, their Buttered Lobster is such a catch as you don't have to dip it in anything—it's delicious as it is.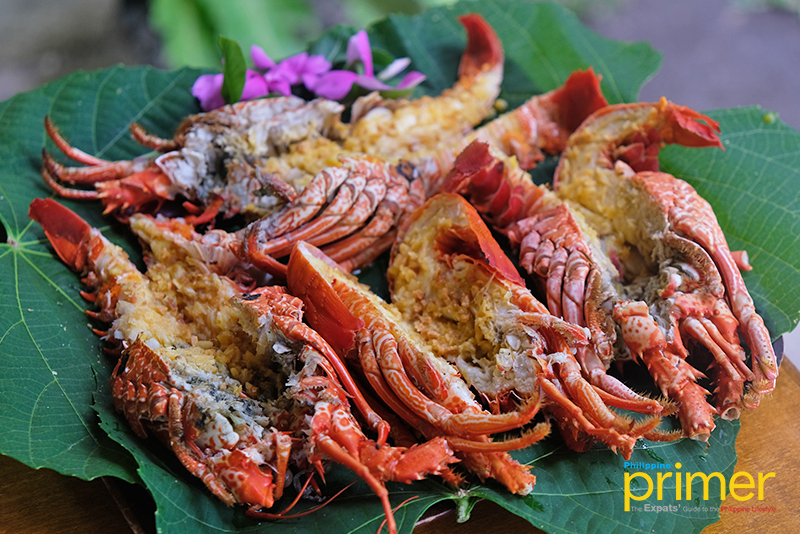 Buttered Lobster
For the drinks, the Blue Tea (Php 200) has this earthy yet sweet flavor that's perfect to sip on a cold day. But it won't fail to refresh you even on a hot summer! It's made from a local flower that they grow directly in their garden, and you can taste it in its original form.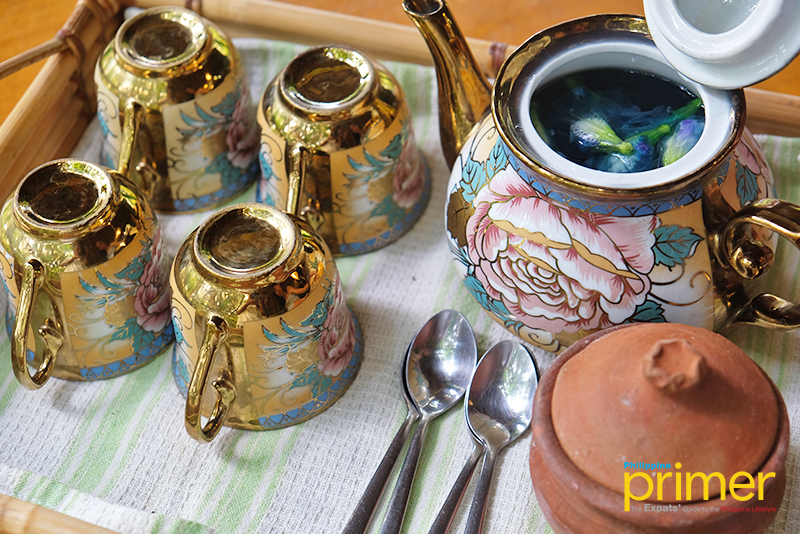 Blue Tea (Php 200)
Also try the sugarcane wine, locally known as Palek (Php 20 per shot / Php 500 per bottle). They stock it in a pot for years, and like other wines, it tastes better as time goes by. Those stored for only a few months taste a bit sweeter than the longer-aged ones.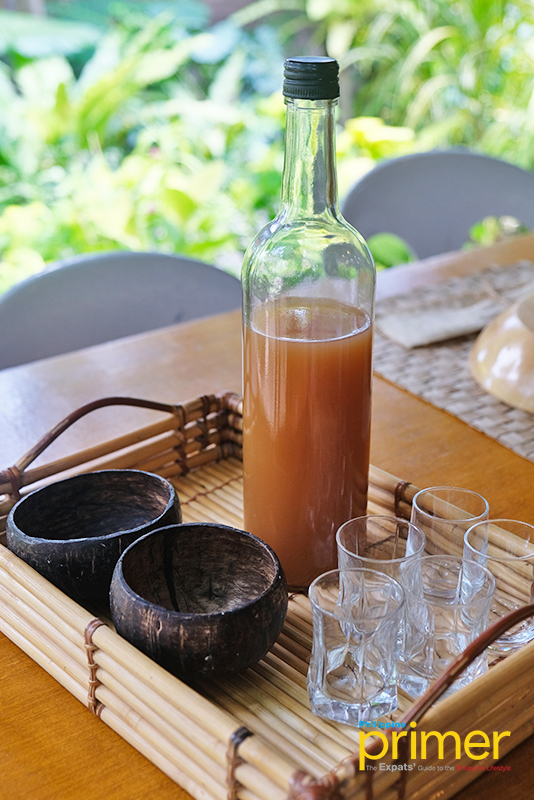 Palek (Php 20 per shot / Php 500 per bottle)
Nanay Ching is in fact the first restaurant catering especially to tourists, as it's strategically located just a few-minute drive from popular spots in the island.
It was even visited by some officials from Denmark a few months ago and served as the caterer for the cast of the local movie, Aurora, filmed in the municipality.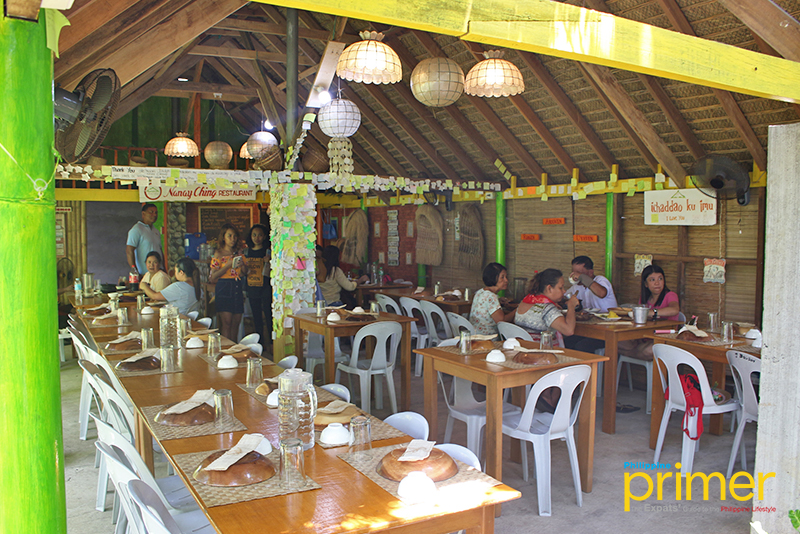 Walk-ins are accepted at Nanay Ching, but it's better if you make a prior reservation to ensure that the waiting time is less.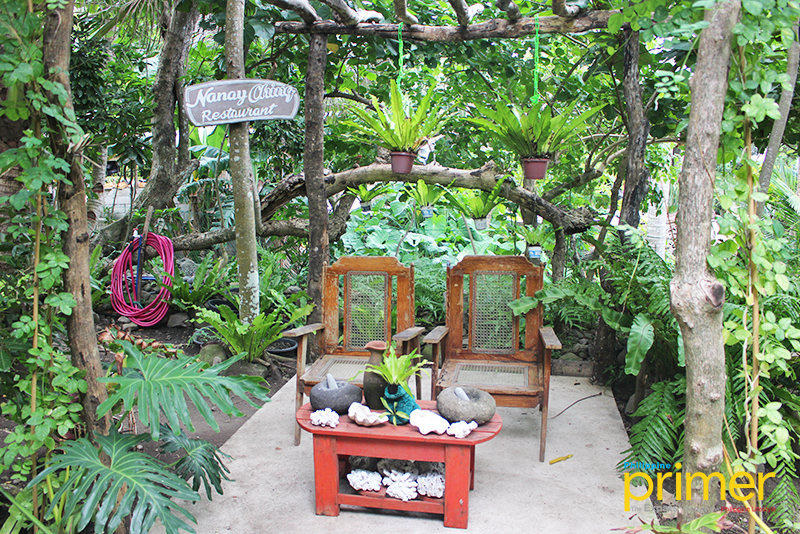 How to get here
Nanay Ching Restaurant is near Alapad in Uyugan. You may ask your tour provider to stop by for lunch, or on your way back to Basco.
---
This first appeared in Philippine Primer's Japanese and English Magazine August 2019 issue.
Written by Yana Bautista
Photos by JR Padlan
General Information
Itbud, Uyugan, Batanes
0929-100-2284 / 0939-902-2287
8 a.m. to 3 p.m. / Dinner is served upon reservation.
nanaychingsrestaurant@gmail.com