Sabtang Island, Batanes: Home of Heritage Villages With Centuries' Worth of History
Sabtang Island is only 25 to 30 minutes away by boat from Batan Island, but many opt not to visit it because of the turbulent waters from the West Philippine Sea and Pacific Ocean.
Also read: South Batan Island, Batanes: A Rustic Harbor of Pasturelands and Fishing Communities
But this magnificent island is truly worth going the extra mile for, especially once you see the heritage villages holding centuries' worth of history. Most of the locals still follow traditional practices, keeping them delicately preserved despite the ever-changing times.
Also read: Batanes Travel Guide: Preparing for Your Trip This 2019
Chavayan Village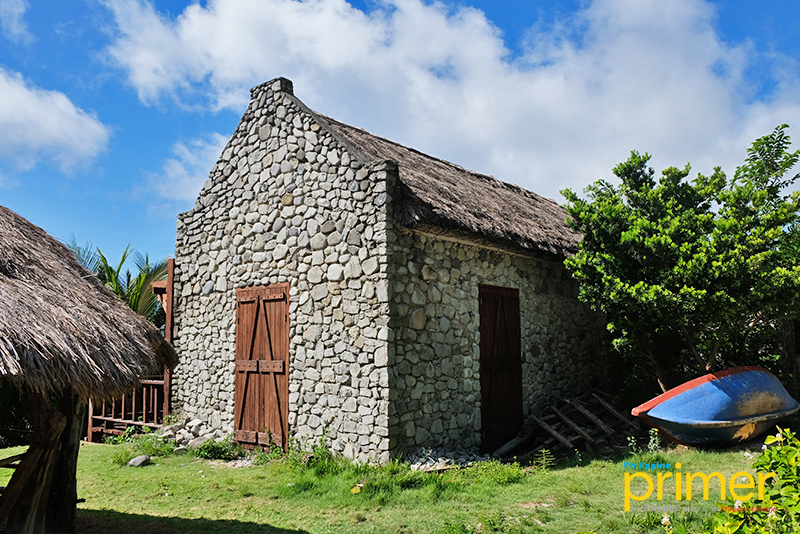 Chavayan Village
Chavayan Village is undoubtedly one of the most popular spots in Sabtang Island. Although a small community, the village has its own government to look over the people, and their primary means of living are agricultural and fishing.
Perhaps the most beautiful story you'll get from the village is how they craft their stone houses—made mostly from lime, a mixture of corals and lumber among other materials.
There was no cement on the island until the Japanese era, so they creatively invented their own mixture. As for the roof, they use cogon, which requires changing every 25 to 30 years.
Tourists can also try wearing vakul, which is the headgear that Ivatans use to protect themselves from both the sun and the rain. Renting a vakul only costs Php 20.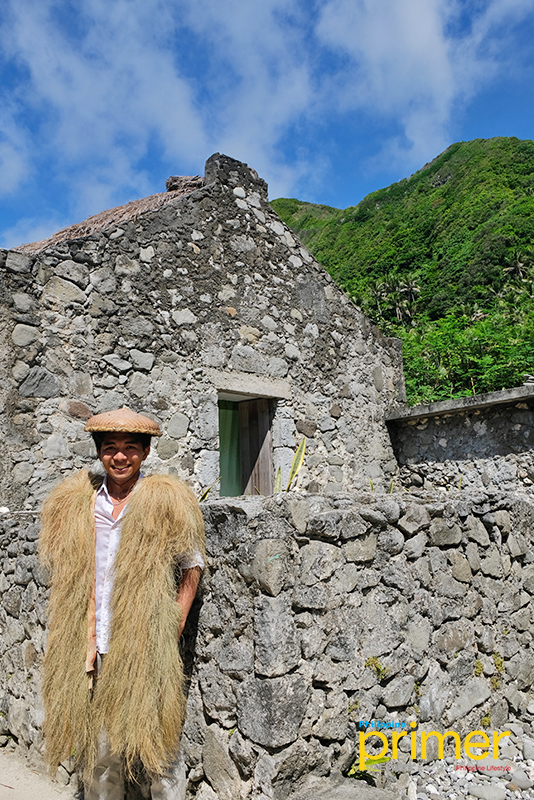 You can rent a vakul for only Php 20!
Savidug Village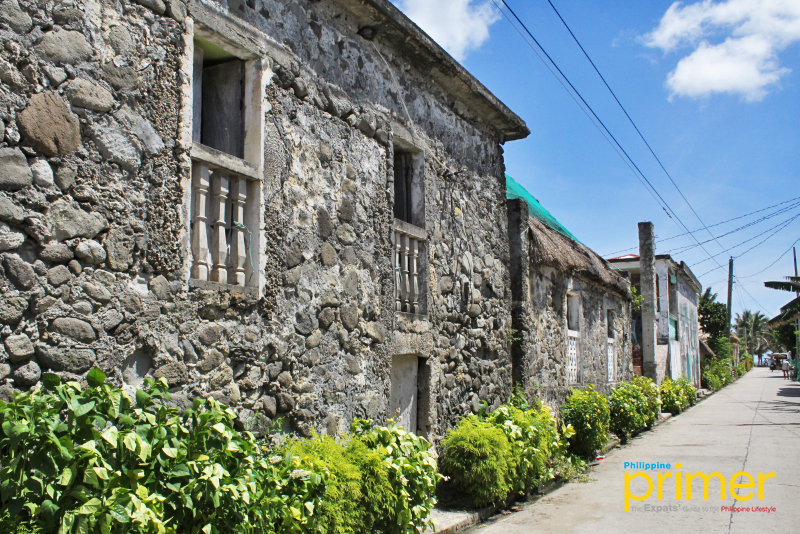 Savidug Village
Another village you should not miss visiting is Savidug, which, just like Chavayan Village, has a rich history featuring the early life of the Ivatans. The village used to be called Nabadichid, a place where the ancient tribal people held their funeral rituals.
In the ritual, a dying person is placed over ditadit (edible green vines), and the locals eat the plant after they remove the dead. The nomadic tribespeople finally settled in Savidug, now known as a peaceful village in Sabtang. It is located along the hills, making it suitable for root crops and pasture.
Chamantad and Tinyan Viewdeck
Chamantad Viewpoint
Sharing the southeastern coast with Chavayan Village is Chamantad-Tinyan Viewpoint. The roads going here can be terrifying because of the steep road—even trekking it can scare you off—but what awaits you at the top is far beyond words.
Chamantad Viewpoint
Imagine the vast Pacific Ocean sparkling through the horizon, as if the heavens are softly whispering that there's more for you  to unravel.
Morong Beach & Ahaw Arch Formation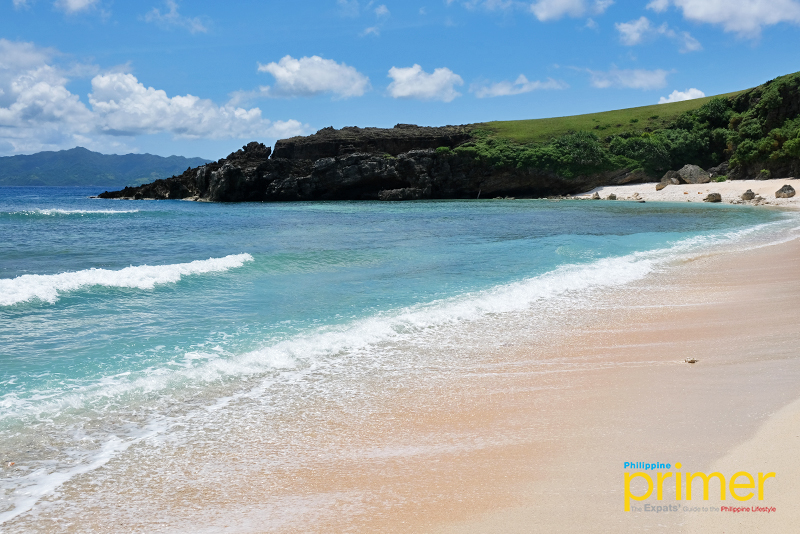 Morong Beach
Located on the northernmost tip of Sabtang is Morong Beach, which perfectly captivates the visitors of the island with its white-sand beach, calm atmosphere, and serenading waves.
Another landmark you'll instantly notice is the Ahaw Arch made of limestone, which easily became a spot for picnickers.
Ahaw Arch
There is a local eatery across the beach that serves authentic Ivatan dishes, called Paypanapanayan Canteen. A set meal good for two persons costs Php 700.
It comes with luñis (Ivatan-style braised pork), sweet and sour fish, beef soup, vegetables, a platter of white and turmeric rice, and their famous bukayo (sweetened coconut). Eating lunch by Morong Beach is an incomparable experience, best enjoyed using your hands to eat (locally known as kamayan).
Sta. Rosa de Lima Chapel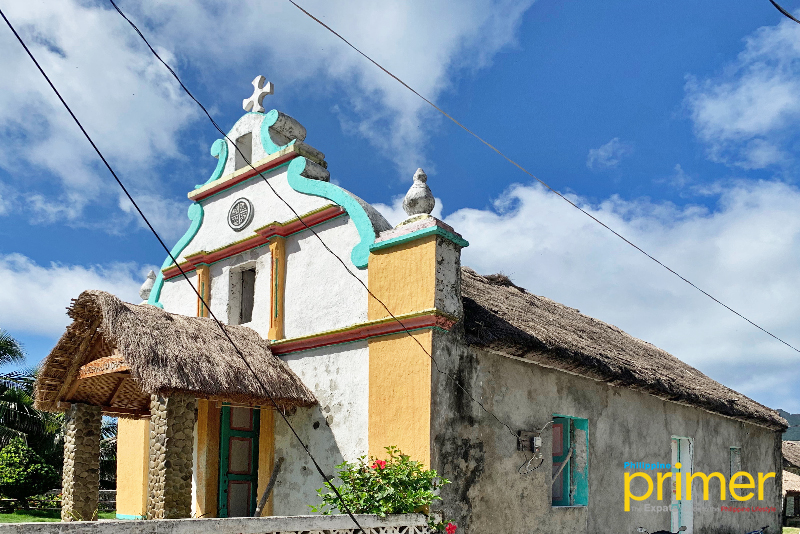 Sta. Rosa de Lima Chapel
There are also churches in Sabtang Island, among which the most culturally significant is Sta. Rosa de Lima Chapel, which is the only church left with cogon grass roofing.
Except for the facade, this church in Chavayan looks much like a traditional Ivatan home. A product of the early Ivatans' bayanihan (community spirit) or yaru, this beautiful chapel took almost eight years to construct—starting in 1951 and finally opening its doors in 1959.
San Vicente Ferrer Church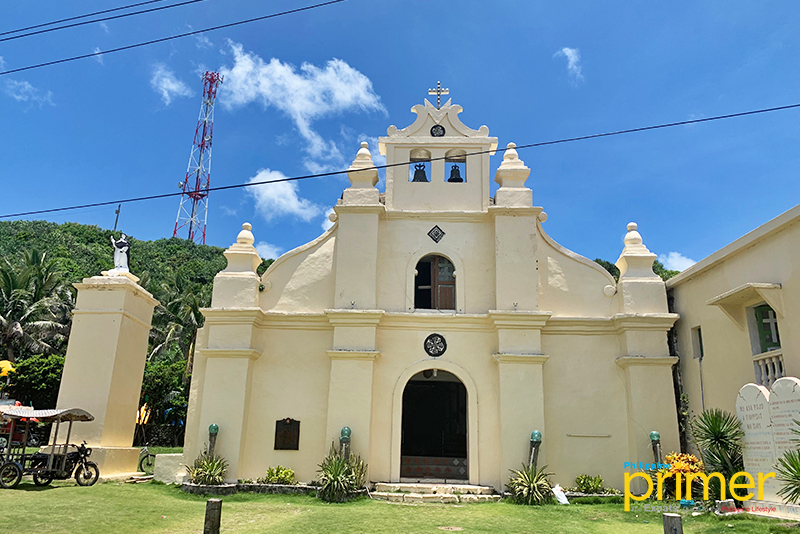 San Vicente Ferrer Church
San Vicente Ferrer Church or Sabtang Church is considered a National Historical Landmark. You may walk about 3 to 5 minutes from Sabtang Port should you want to visit the beautiful church.
Sto. Tomas de Aquinas Chapel
St. Thomas Aquinas Chapel in Savidug Village is also as beautiful. At first glance, it will remind you of Greece with its white and blue colors, but the interior still retains its Ivatan atmosphere. 
How to get here
The Sabtang Island tour is a part of the 4 days, 3 nights tour with Batanes Travel and Tours, Inc.
Batanes Travel and Tours provides an all-in-one complete package with accommodation, eco-tours, and full meals guaranteed to make your stay hassle-free. They also offer private eco-tours or budget packages for solo or group travelers. All packages provide you with a local tour guide, driver, and a tour coordinator to help you get the most out of your stay.
Note that you will have to register and pay some fees at the Ivana Port. The fees include a port fee of Php 5/pax and your boat fare from Ivana Port to Sabtang Port of Php 200/pax roundtrip, which should be settled in the Ivana Port.
Upon arriving at Sabtang Port, you need to register with a fee of Php 200/pax and wait for your van with your tour guide.
A day trip to the island will end before you know it, as the last boat travels back to Batan at 1 p.m. If you feel that one day isn't enough with so much to explore in Sabtang, there are no fancy hotels but rather homestays that offer modest accommodation to eager travelers.
Details
Manila Address: Unit B One Sapphire Condominium, 858 Fabella St., Mandaluyong City
Contact: 02-633-0859 / 0998-568-2637 / 0977-806-3040

Batanes Address: Amboy St., Kayhuvokan, Basco, Batanes
Batanes Office: 0998-531-1908 / 0917-343-2420
Website: www.batanestravelandtours.com
Email: info@batanestravelandtours.com
Facebook: www.facebook.com/batanestours
Instagram: @batanestours
---
This first appeared in Philippine Primer's Japanese and English Magazine August 2019 issue.
Written by Yana Bautista
You might also like...