Dive Batanes in Basco, Batanes: Accommodation, Restaurant, and Diving Facility in One
Established in April 2010, Dive Batanes Lodge is owned by a true-blue Ivatan named Josephine Loor and her Canadian husband Douglas Rutherford. 
Also read: Batanes 4-Day Itinerary: Experiencing Heaven's Beloved Island
"My husband and my kids fell in love with my beloved island after touring the whole island of Itbayat and Batan Islands," Josephine said.
Since the whole family fell in love with the majestic island, the couple decided to make a five-year term plan, including a place that will serve as their retirement home. 
Also read: Batanes Travel Guide: Preparing for Your Trip This 2019
Luckily, after two years, they were able to find an empty lot at Chanarian, with a total of 624 sqm land. The area is surrounded by lush greeneries and tall coconut trees, not to mention that Chanarian beach is just a few steps away. 
Also read: Villa Hontomin in Basco, Batanes: A Mansion Facing the West Philippine Sea
According to Josephine, Dive Batanes Lodge was designed like a house because the area was marked as a residential area at the time. 
Four years into their supposedly five-year mark, the Lodge was already completed, so they continued investing in their own dive boat and equipment.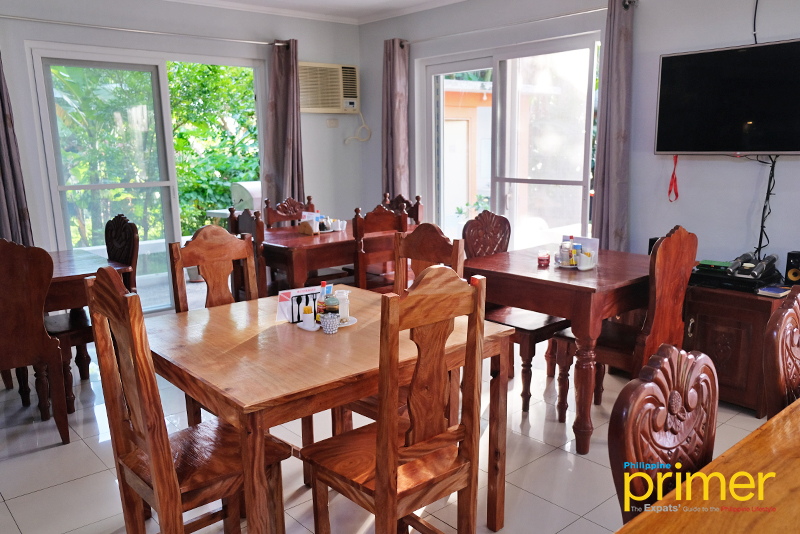 Now, Dive Batanes offers a full-service accommodation, restaurant, as well as diving facility for everyone visiting the island. 
Also read: North Batan Island, Batanes: The Center of Local Livelihood and Breathtaking Landscapes
Dive Batanes Lodge
There are two buildings at Dive Batanes Lodge, and each of the rooms already includes breakfast. Airport transfers are also provided. 
The Main Lodge is composed of six bedrooms, a full-service restaurant, and a rooftop sunset patio perfect for a hangout at the end of a tiring tour. Their Standard Rooms cost Php 2,500, which is already good for two people. You may also opt to get the Family Room (Room A & B) for Php 5,000. 
Meanwhile, the Annex Hotel Room Building is strategically located across the beach, comprised of four ocean-view hotel rooms and 1-bedroom condo units equipped with full kitchens and living room areas. You may choose from one king sized bed or two single beds for only Php 3,500. 
Other services
Dive Batanes offers island-hopping, hiking, and sunset cruises (Php 1,800/pax minimum of 10 pax) to up your Batanes experience. They are also a certified PADI Dive Resort, offering eco-scuba diving (Php 3,500/pax), PADI discover scuba diving experience (Php 4,500/pax), and snorkeling gear rentals (starting at Php 300+). 
Also read: Sabtang Island, Batanes: Home of Heritage Villages With Centuries' Worth of History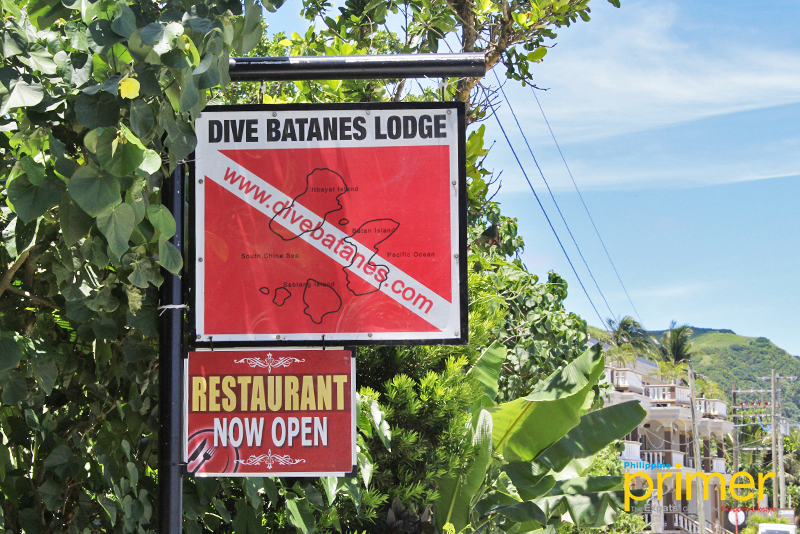 Dive Batanes is ultimately the place for an all-in-one island experience with its beautiful accommodation, comfy restaurant, and fun activities!
Also read: South Batan Island, Batanes: A Rustic Harbor of Pasturelands and Fishing Communities
Details
Address: 72 Chajajas St. Chanarian, Basco, Batanes
Contact: 0947-896-9492 / 0939-922-4609
Email: divebatanes@gmail.com
Website: divebatanes.com