Residencia du Basco in Batanes: Embracing Contemporary Design and Ivatan Hospitality
A modern hotel amidst the unspoiled scenery of greens and blues in Batanes has recently opened, making their mark as one of the largest in the town of Basco.
Also read: Batanes 4-Day Itinerary: Experiencing Heaven's Beloved Island
Residencia du Basco, which means Home in Basco, presents a fusion of Ivatan hospitality and modern design. With its earthy tones, the hotel gives you a glimpse of Ivatan architecture while resembling a contemporary, minimalist Scandinavian design.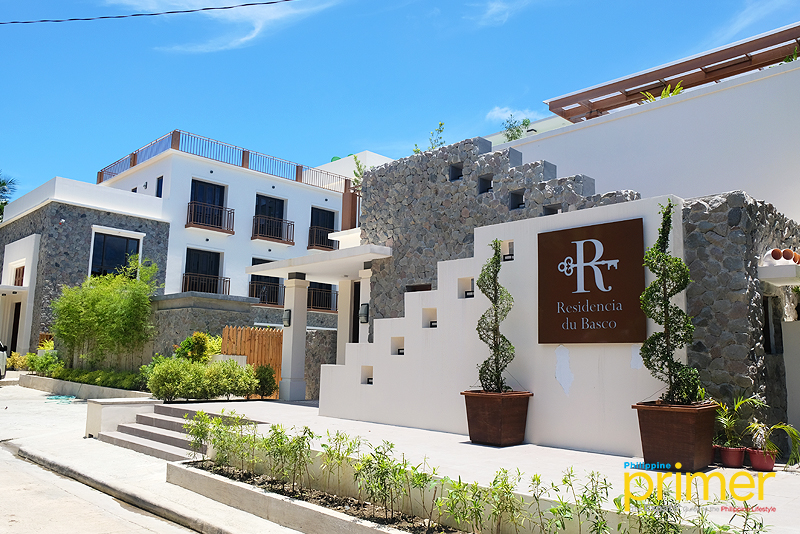 Residencia du Basco embraces the traditional Ivatan architecture while resembling a contemporary, minimalist Scandinavian design
Also read: North Batan Island, Batanes: The Center of Local Livelihood and Breathtaking Landscapes
This 32-room hotel opened its doors last March 2019, introducing a bigger lodging area to the island and bringing in the first-ever high-class facilities like swimming pool, function hall, and a rooftop bar.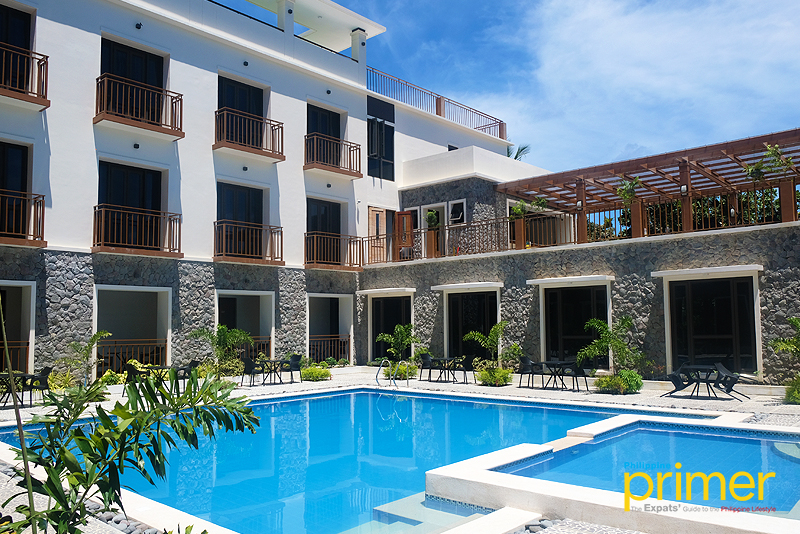 They are also among the very first to bring high-class facilities such as a swimming pool
Inside, you'll get a feel of a very modern yet homey atmosphere with their spacious lobby and high ceilings. The place, including the rooms, exudes a warm and relaxing vibe, perfect for everyone who seeks comfort away from home.
The hotel currently has four types of room for solo, group, and family travelers. Take the Standard Twin Room (Php 6,190), for instance. The room is spacious enough to fit a pair with two separate beds and a private bathroom, but can also fit two additional long beds for those in groups.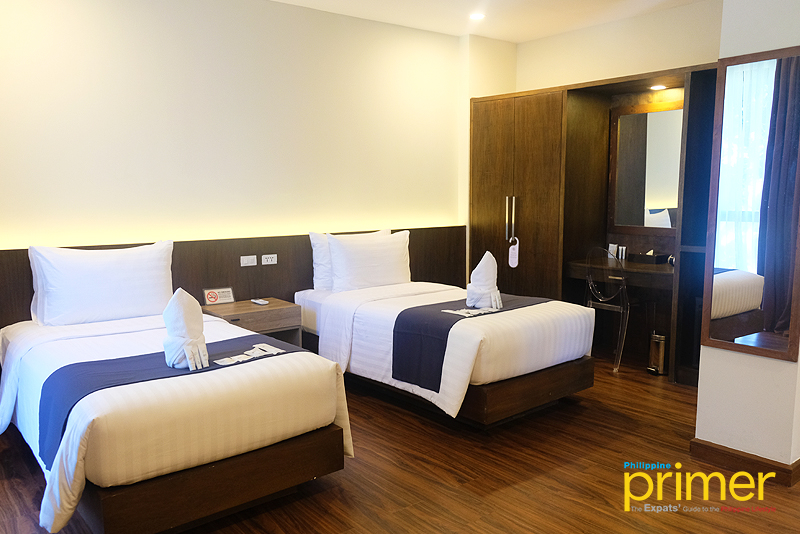 Standard Twin Room (Php 6,190)
For couples, the Standard King with Balcony (Php 6,190) or the Premiere Room (Php 6,990) is the best choice. These double rooms feature a balcony and an extra-large double bed. Guests can also avail an additional bed if they come as a family.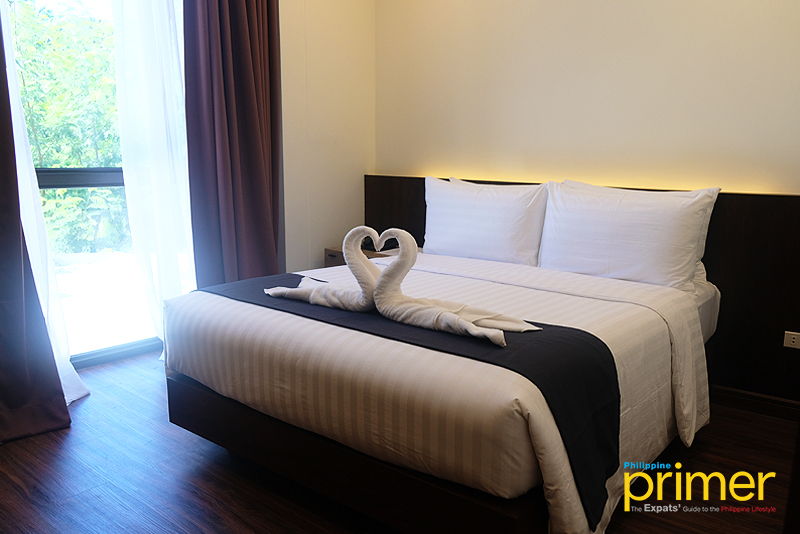 Coming in bigger groups or a large family? They have a Suite (Php 9,990) that can accommodate up to four people and can even add two extra-long beds. It has two bedrooms inside, one room with a large double bed and one with two single beds. 
Each room is equipped with their very own tea/coffee maker and minibar, as well as modern facilities like telephone, television, and Wi-Fi. They also get a private bathroom with toiletries, slippers, bath and shower, hairdryer and towels.
Do note though that due to a minimal amount of internet service on the island, Wi-Fi services are also limited. 
What's more is that Residencia du Basco has an in-house restaurant that doubles as a function room (Php 1,250/hr) and a rooftop bar for late-night drinks and parties. Better try their Tanigue Sisig (Php 320) and pair it with their Iced Blue Latte (Php 205)!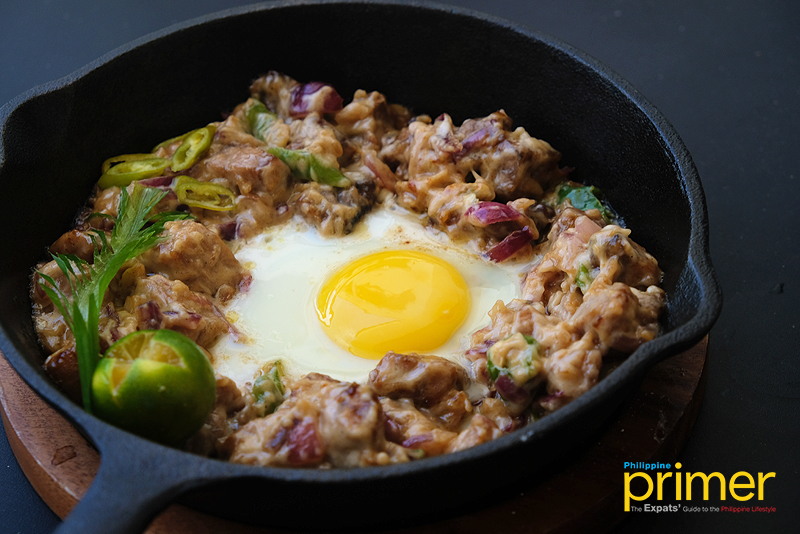 Tanigue Sisig (Php 320)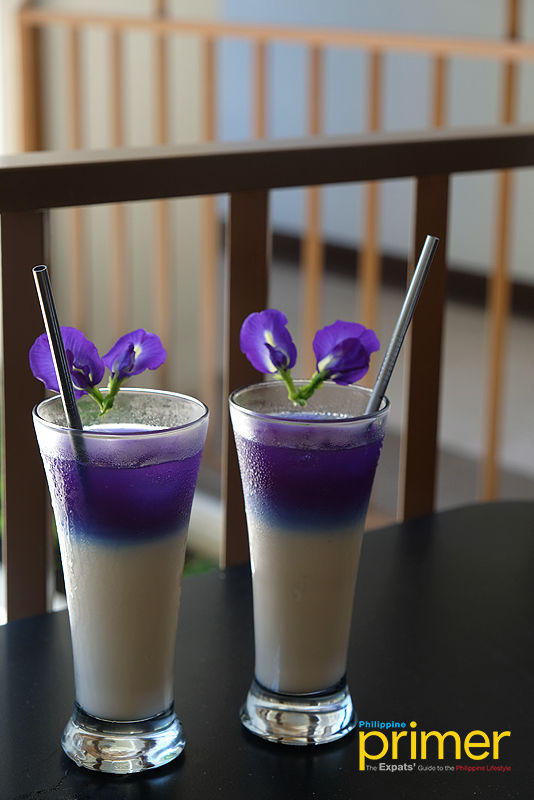 Iced Blue Latte (Php 205)
For those who wish to maximize their relaxing stay, they also offer laundry services and massage services (Php 600). The swimming pool is also open for non-guests for only Php 500.00/person, while van rentals are only for Php 300. 
Also read: South Batan Island, Batanes: A Rustic Harbor of Pasturelands and Fishing Communities
Amidst being one of the most modern hotels in the area, Residencia du Basco takes pride in their exceptional water conservation efforts. Wastewater from the bathroom and toilet goes through the sewage treatment facility of the hotel and will be used to water plants, clean drainage, etc. In addition, the hotel also has a rainwater collection system that can store up to 20,000 liters of rainwater.
Planning a trip to Batanes soon? Get the perfect balance of a pristine atmosphere and modern convenience at Residencia du Basco!
Details:
Address: Payin 1 St., Brgy. Chanarian, Basco, Batanes
Email: residenciadubasco@gmail.com
Contact: 0995-318-5489; 0919-480-2273
Check-in: / Check out: 2:00 p.m. / 12:00 p.m.
Mode of Payment: Cash only
Facebook: facebook.com/residenciadubasco
How to get here:
From the Basco airport, take the National Road heading to Brgy. Chanarian. Residencia du Basco is located on the far end of the same street as Bernardo's Hotel.
The easiest way to go to Residencia du Basco is through a tricycle ride. You may call the Basco Tricycle Operators and Drivers Association (BATODA) at 0929-703-8404 and just ask them to take you to Villa Hontomin. This will cost you Php 60 per ride.
---
This first appeared in Philippine Primer's Japanese and English Magazine August 2019 issue.
Written by Denisse Tenorio
You might also like...